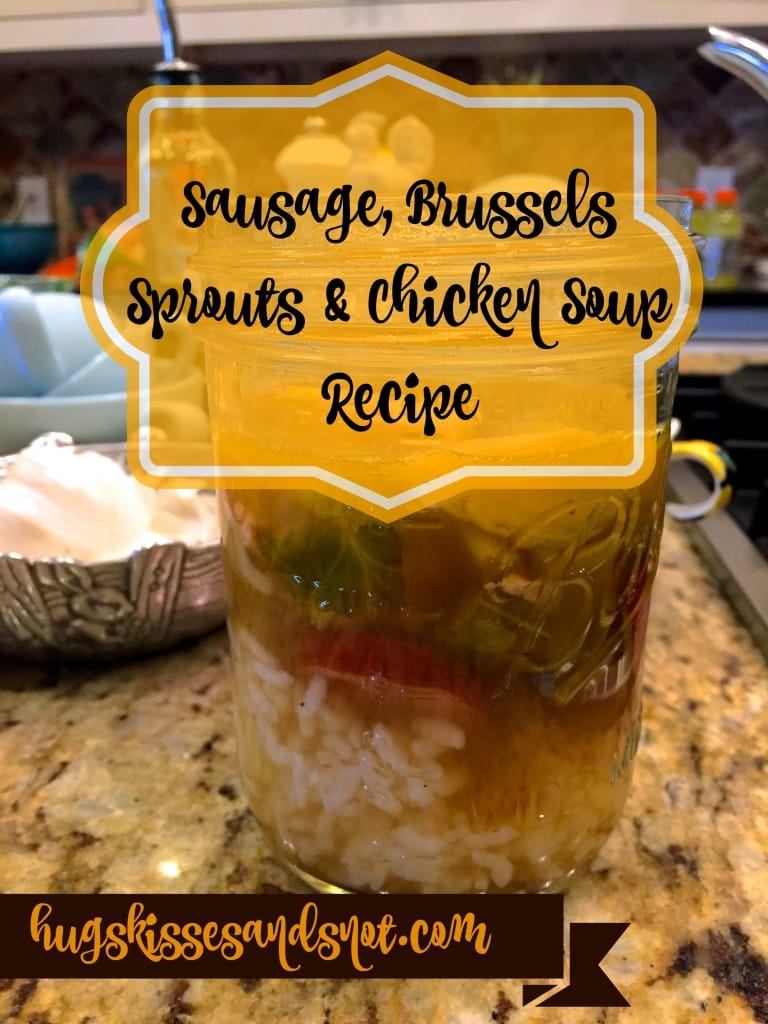 Two weeks ago Dear Husband had the flu. Who gets the flu in April? Thanks for nothing flu shot. Actually, it is probably thanks to his flu shot back in November that his case was mild compared to the knock-you-down-on-your-back-for-two-weeks variety. Although, it's easy for me to say it was mild since I wasn't sick. He, on the other hand, may be disputing the label "mild".
When the doctor gave him the flu green light, I took myself to the store to rustle up ingredients for chicken soup. I didn't have a recipe but decided that a rotisserie chicken would be a good start and then wing it from there. Unfortunately, they were all out of rotisserie chickens. For a brief moment, I was paralyzed by the empty rotisserie warmer. Grocery store rotisserie chicken is the most influential modern day food invention right after sliced bread. I mean, seriously. I challenge anyone to make a roast chicken at home that is just as delicious and inexpensive as the rotisserie chicken you can find at the grocery store deli. Clearly, I have a love affair with the juicy goodness that is the rotisserie chicken.
Once I got over my shock, I picked myself up off the floor and got the next best thing, chicken thighs. I think my mom and grandmothers would agree, chicken fat will cure what ails ya. On the way to the meat counter I passed a display of brussels sprouts. In case you didn't know, I also have a love affair going with brussels sprouts. Just ask Dear Husband and my neighbor. I picked up a bag of sprouts as I breezed by and grabbed a package of polish kielbasa for good measure and was on my way.
I don't usually write down recipes but had a feeling this was going to be blog worthy. Thankfully, I was able to scratch a few ingredients and hope for the best. For you, dear reader, I take the extra time to be so detailed in my recipe instructions. Case in point…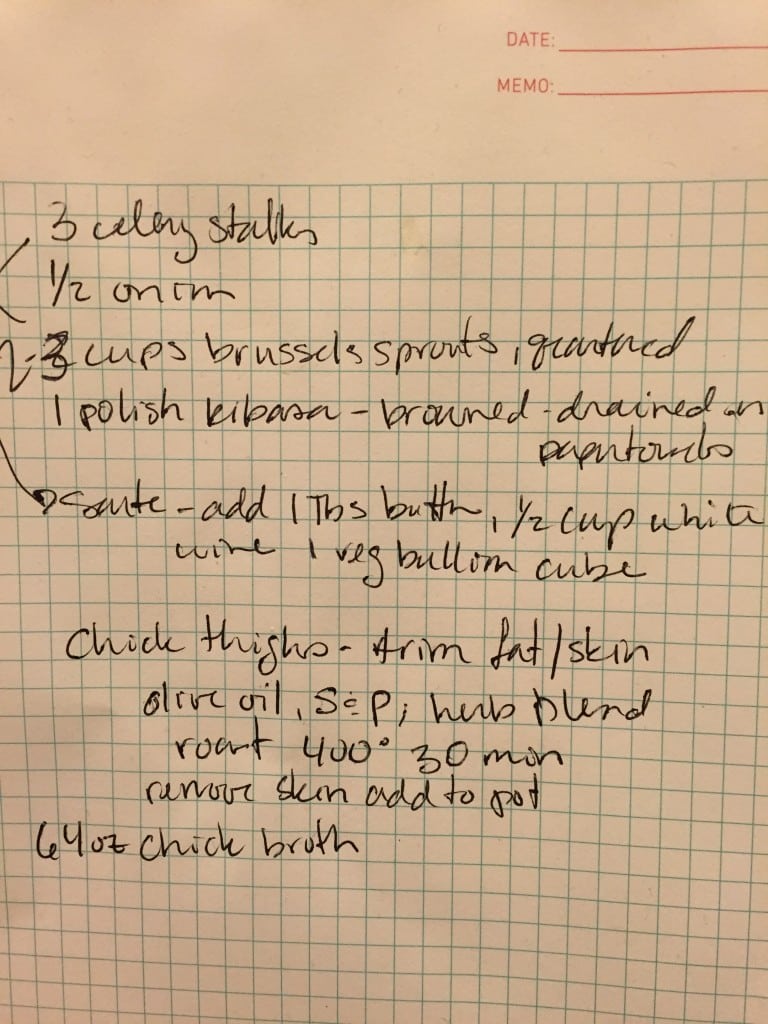 Basically, this chicken soup recipe calls for browning a bunch of things and then combining them all together.
First, trim the excess skin and fat off the chicken thighs, drizzle with olive oil and season generously with salt and pepper then roast them in the oven.
While chicken is roasting, saute sausage until brown then drain on paper towels then set aside.
Next, saute celery, onion and brussels sprouts in butter then deglaze pot with white wine. Add a vegetable bullion cube and simmer for a hot second.
Combine everything with lots of chicken broth and let it do its magic.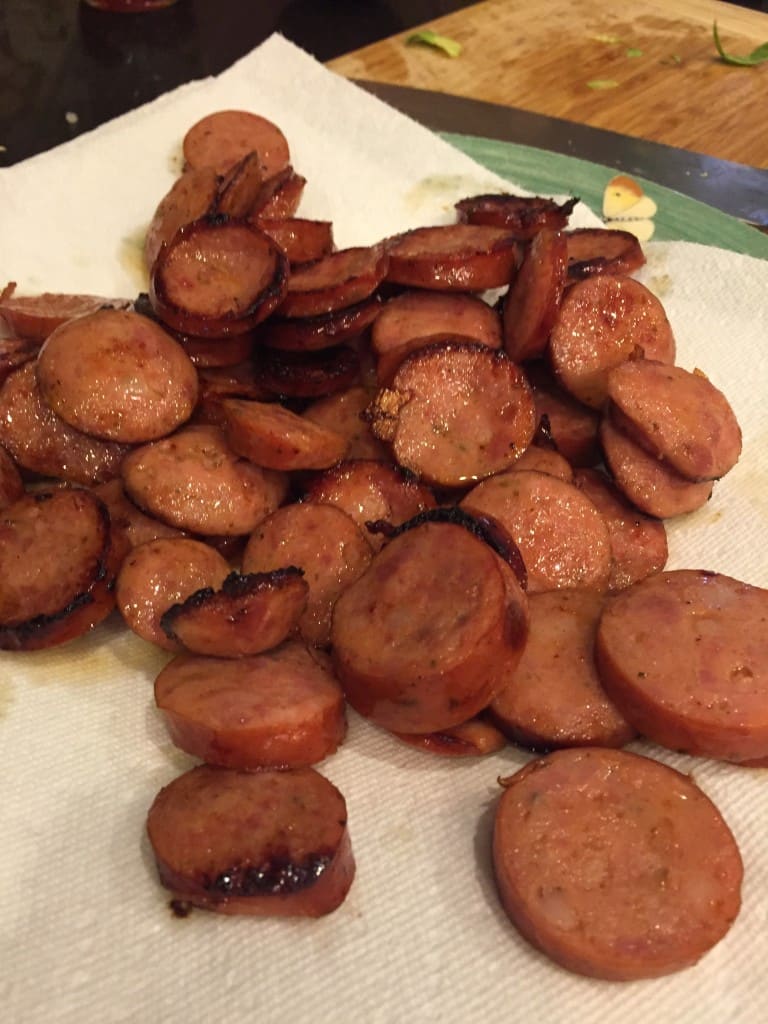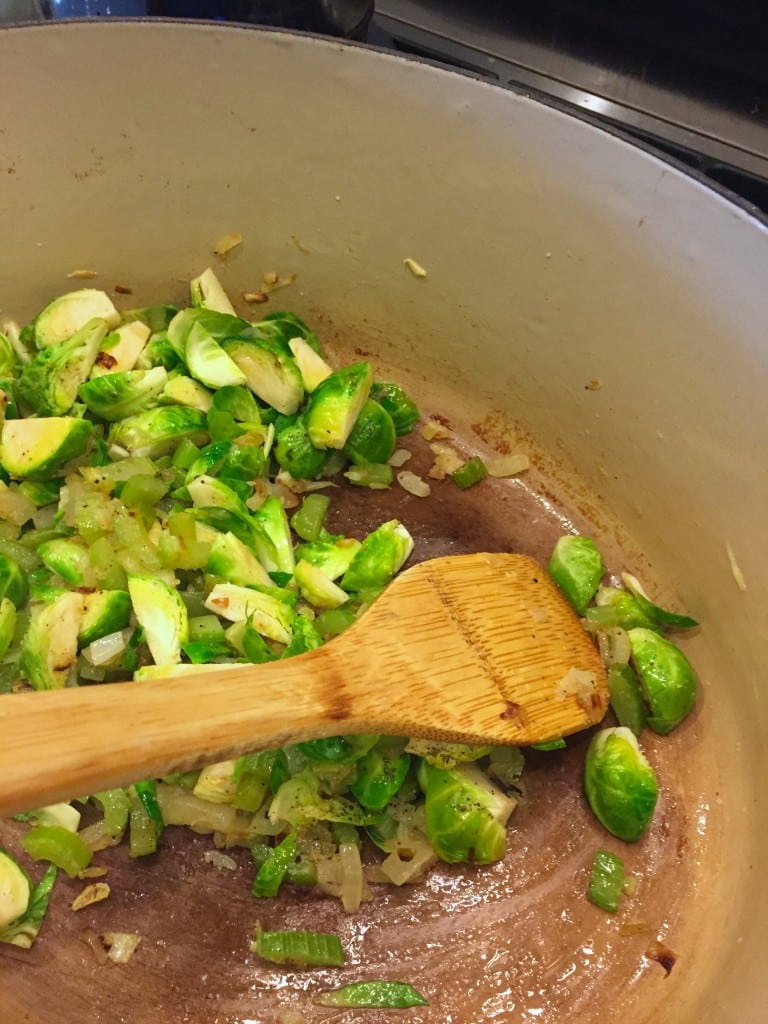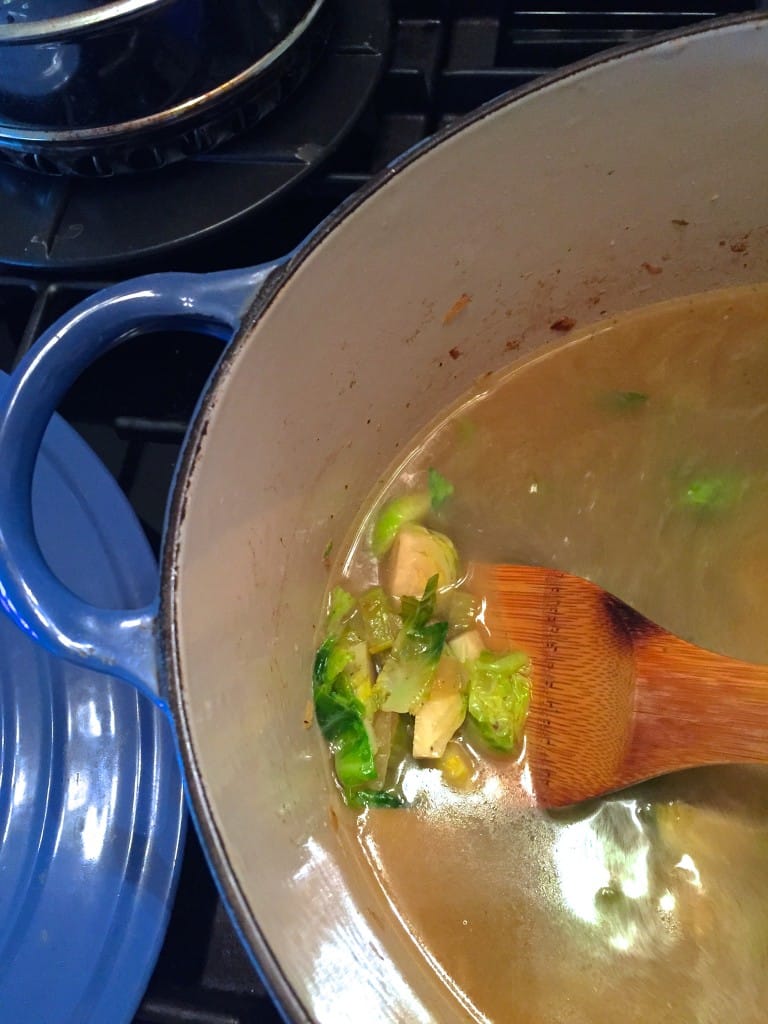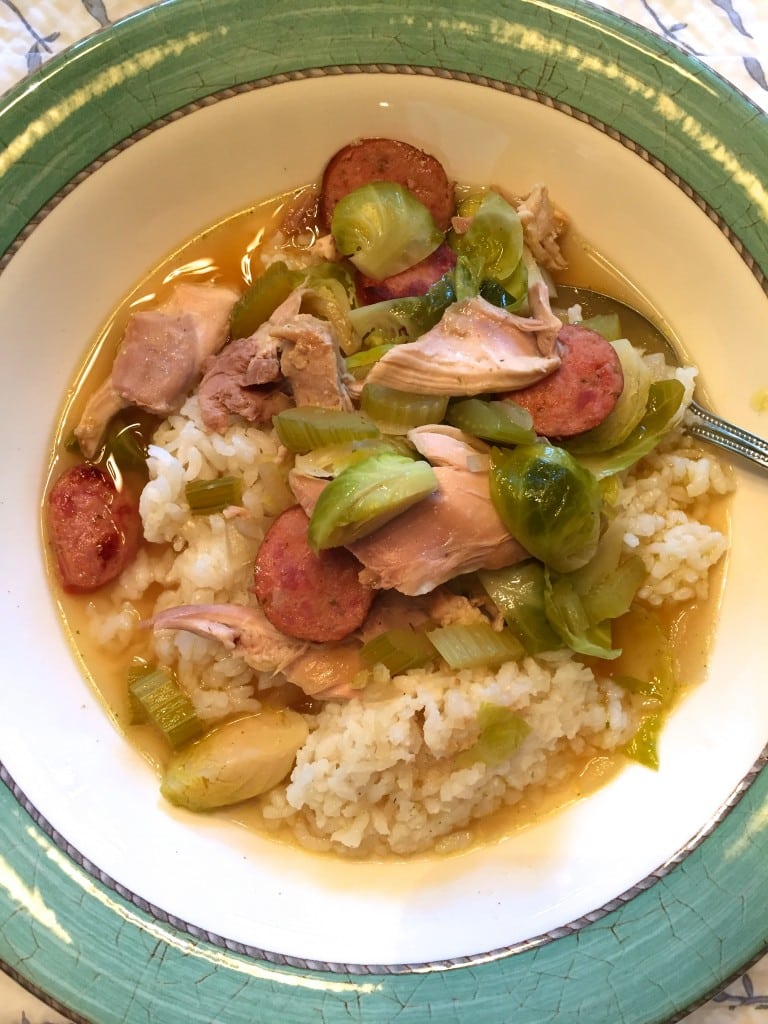 I'm happy to report that Dear Husband has been cured of the flu. I'm going to go ahead and assume it was the soup that did it. For those who would like a little
For those who would like a little more detail than my chicken-scratched ingredients and vague instructions, here is a real recipe that you can print out to be used over and over and over.
Sausage, Brussels Sprouts and Chicken Soup
2016-04-20 10:31:20
Ingredients
3 celery stalks, chopped
1/2 large onion, diced
2-3 cups bussels sprouts, ends trimmed and quartered
1 polish keilbasa sausage, sliced
1 package chicken thighs
1 Tbs butter
1/2 cup white wine
1 vegetable bullion cube
64 oz. low sodium chicken broth
olive oil
salt & pepper
Instructions
Preheat oven to 400 degrees. Trim off excess fat and skin from chicken thighs, leaving a layer of skin on the top. Line a baking tray with foil and spray with non-stick cooking spray. Place chicken thighs on tray, drizzle with olive oil and generously sprinkle with salt and pepper. Roast on center rack at 400 degrees for 30 minutes.
Saute sausage in skillet until browned. Line a plate with paper towels then remove sausage to plate to let grease drain. Set aside.
Melt butter in a large dutch oven or heavy pot. Add celery and onion and sauté until tender. Add brussels sprouts and sauté until slightly browned.
Add white wine to pot and scrape up any brown bits from bottom of the pot. Add bullion cube and combine.
Add sausage and stir together.
Add chicken broth and bring to a boil. Reduce heat and simmer for 30 minutes.
Once chicken is done, remove skin from thighs and add thighs to soup. Simmer until ready to serve. Season with salt and pepper to taste.
When ready to serve, remove meat from bones and discard bones. Serve over rice or with crusty french bread.
Hugs, Kisses and Snot https://hugskissesandsnot.com/