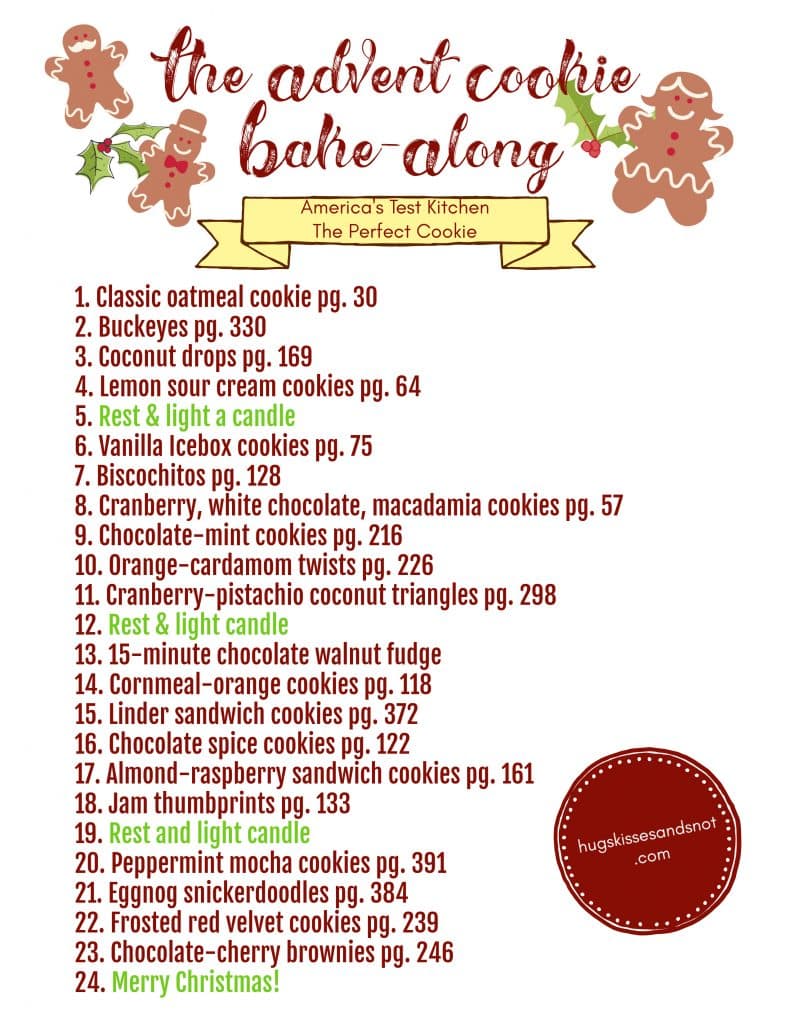 Thanksgiving is over so it's time to turn op the volume on Christmas. I try really hard not to dive into Christmas until after Thanksgiving, but I have to admit that I have sampled a few Christmas songs on Spotify.
One thing I have been thinking about all month is baking cookies.
Last year I baked a different cookie every day of Advent using the Cookie Advent Cookbook. It was such a delight and surprisingly calming. Every day I would spend about an hour baking and listening to Christmas music. It was like a tiny little escape from my busy day. I know that sounds counterintuitive, to add a daily task to an already busy schedule, but something about it felt different and simple.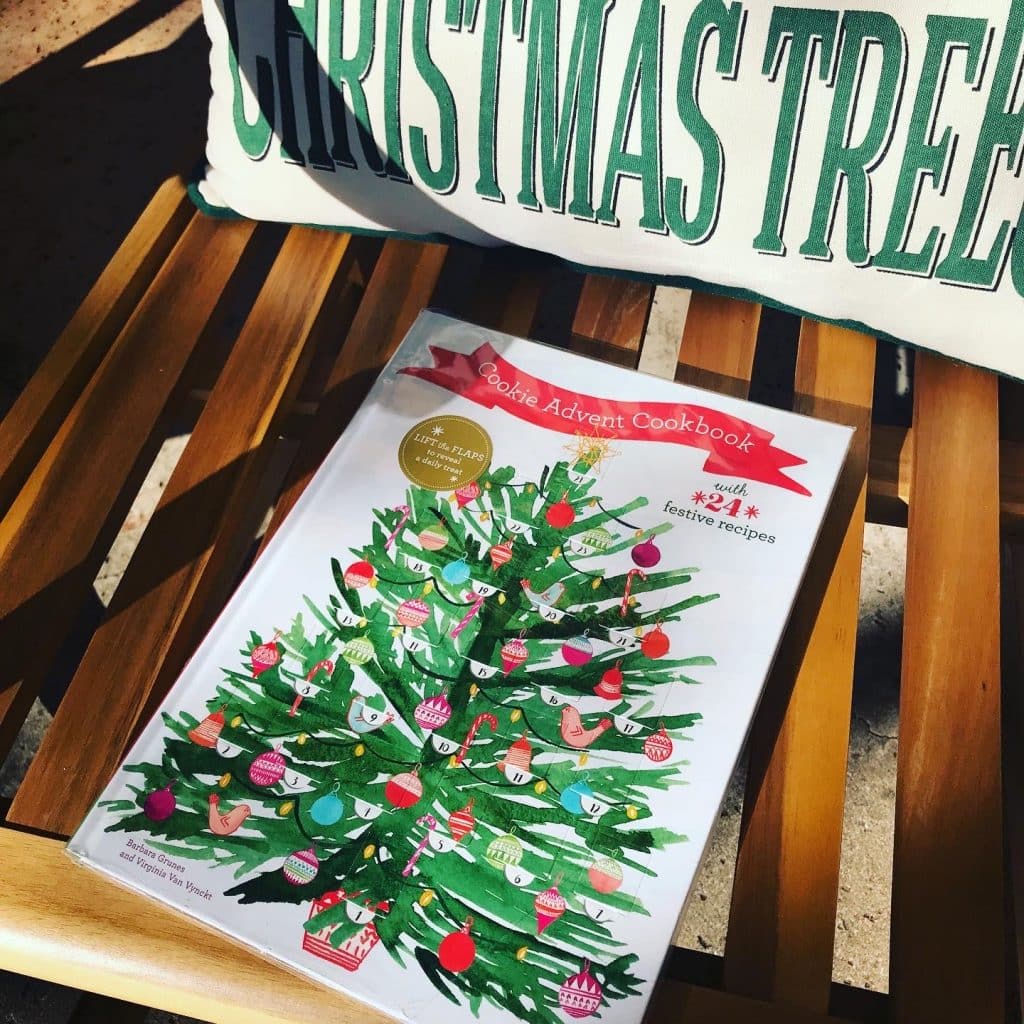 I want to try it again this year but I don't want to use the same book. I searched for a similar book with a Christmas theme but alas, this seems to be the only one. So, I decided to make my own list of Advent cookies using The Perfect Cookie by America's Test Kitchen.
After an afternoon reading through all of the recipes, I have come up with my own list based on my taste preferences and recipes that looked manageable and not too complicated. Just in case there is anyone out there as nutty as I am, here is a handy-dandy printable pdf that will help you follow and bake along.
In addition to the pantry staples (flour, sugar, brown sugar, vanilla extract, almond extract, unsweetened cocoa powder, semi-sweet chocolate chips, spices, butter, old fashioned oatmeal, sweetened condensed milk etc.) here is a shopping list of items needed for the month:
white chocolate chips
macadamia nuts
pistachios
slivered almonds
almonds
walnuts
cream cheese
sour cream
plain yogurt
anise seed
Andes mints (45)
peppermints
puff pastry
shredded coconut
dried cranberries
dried cherries
raspberry jam
dark rum
dark brown sugar
Christmas sprinkles
vegetable shortening
molasses
2 inch cookie cutter
2 inch fluted cookie cutter
small star or heart shaped cut out
Several recipes call for "super fine sugar" a.k.a castor sugar. You can buy castor sugar in specialty grocery stores or you can make your own by pulsing regular sugar in a food processor.
If making a different cookie every day isn't your thing, join me on Instagram and follow along that way. Feel free to live vicariously through me.
Related Posts via Categories