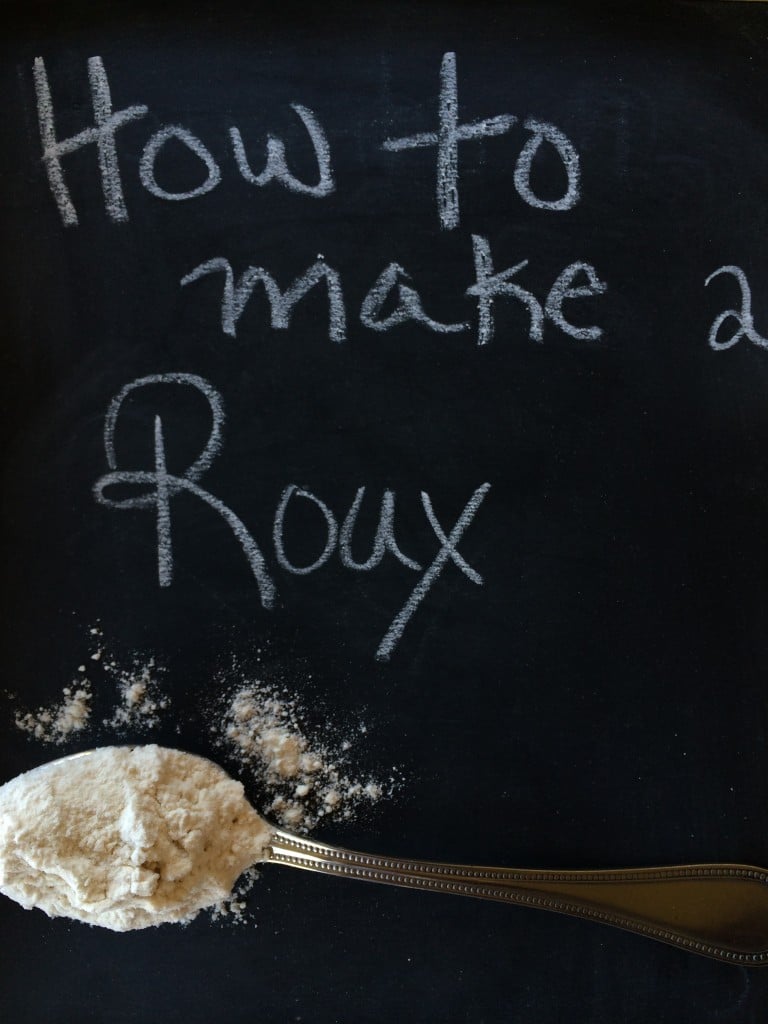 You don't have to have Cajun blood running through your veins to enjoy a good gumbo. If you didn't grow up eating Cajun food, the idea of cooking it can be a little intimidating. Take heart, like most cooking, it just takes practice. It also helps if you have a Cajun kitchen saint. <– check her out, you can use mine.
Roux is the first step and base for a lot of Cajun food. It is also a very important part of your gumbo or étouffée and can effect the way everything rates. Here's the thing with roux…you have to babysit it. Roux is a very fussy baby and demands your attention. You must stand over it and stir and you can't look away because it can go from perfect to burnt faster than a chicken running from the chopping block.
So here is how to make roux. It's just two simple ingredients oil or butter and flour. Many recipes call for oil, but I like to use butter. I just like the way it smells when it's cooking; a cross between popcorn, stew and a well loved apron.
I use 1 stick of of butter. You can substitute 1/2 cup vegetable oil. In a cast iron skillet or heavy pot, heat butter until melted over medium heat. Add 3-4 heaping tablespoons of flour. Stir. And stir. Then stir. Stir some more. Keep stirring. What I'm trying to say is, stir constantly. You have to keep keep everything moving to prevent it from burring. When I was little my mom would give me the task of stirring the roux while she chopped the onions, celery and peppers. If you don't have a pint size helper make sure to have all of your chopping done ahead of time. The roux is a insecure people person and requires your constant attention. She is unforgiving if you leave her alone for too long.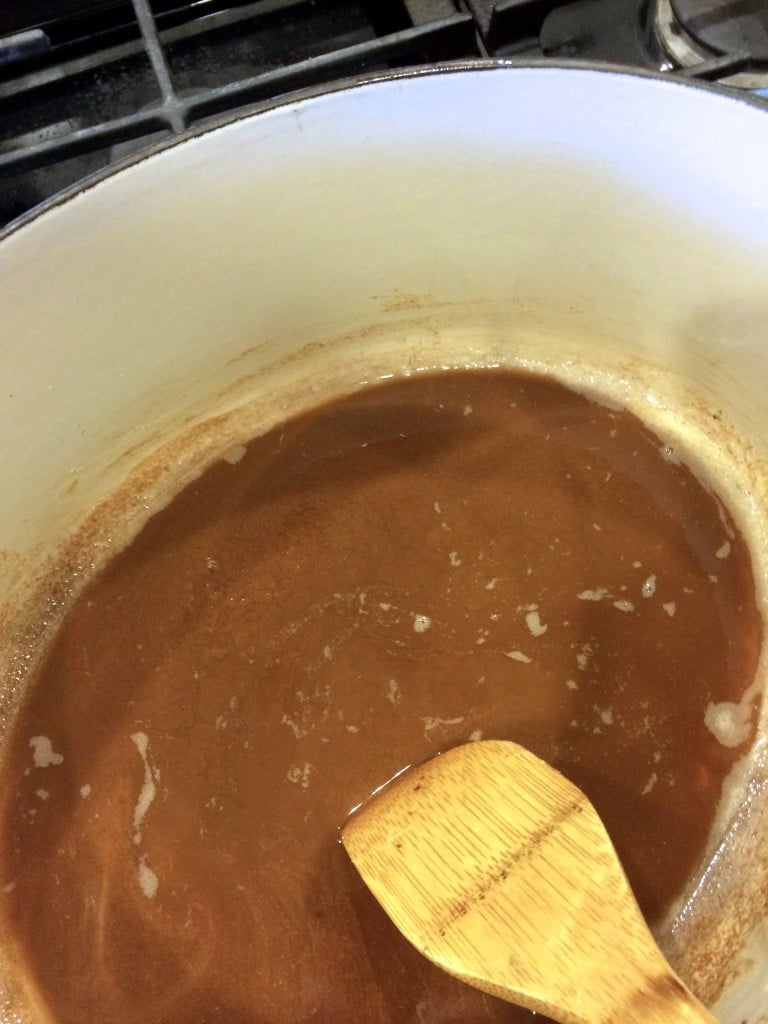 So, now that you know you have to stir constantly, the next thing you need to know if the color. After 15 to 20 to 30 minutes of stirring the roux will start to brown. It has to be the perfect shade of deep caramel to almost milk chocolate before it's ready. Too light and you will taste the flour, too dark and your entire dish will taste burnt. Once the color is just right quickly add the veggies and cook until tender.
Now that you know how to make roux you can visit my recipe for Shrimp Étouffée that I posted on Oklahoma Women Bloggers last week.
Laissez les bon temps roulez.
Related Posts via Categories