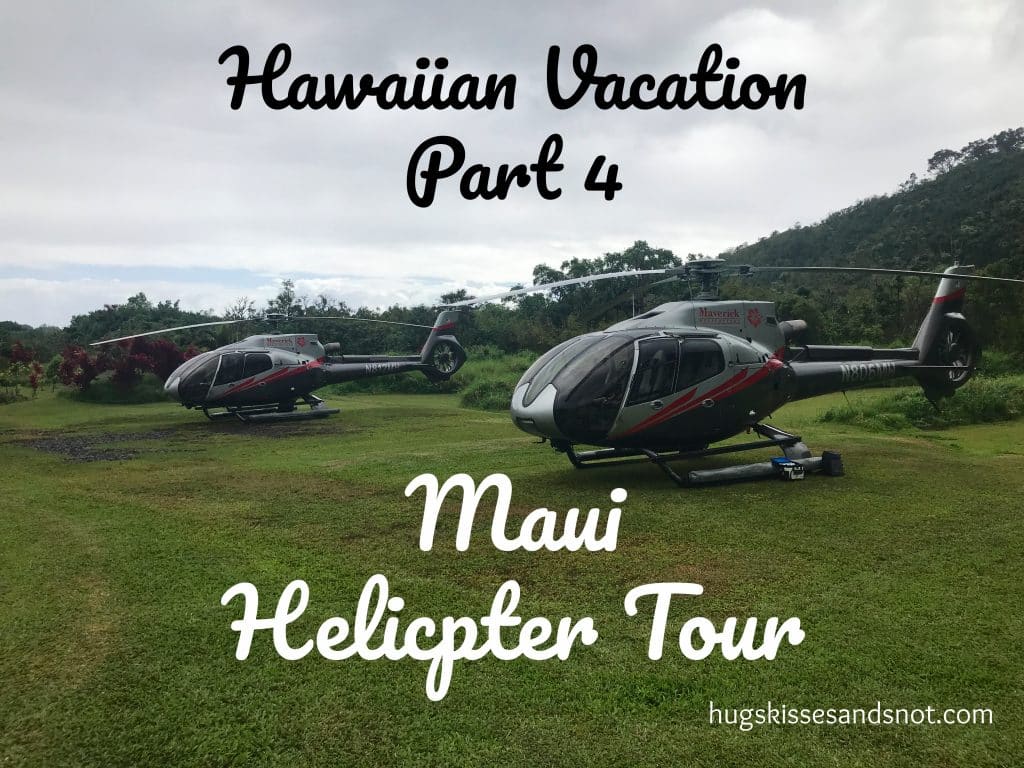 The next leg of our Hawaiian journey involves breathtaking views only available from a helicopter. All I can say is that Maverick Helicopter tours was exceptional. Our flight was on the rain forest side of the island with a sweeping view of Jurassic Rock (the rock formation seen in the opening scene of Jurassic Park). The best part of the tour included a touch down in a private clearing owned by the company. Our pilot took us to the middle of the rain forest, offered us Champagne, showed us the flora and fauna and introduced us to the native Hawaiian who painstakingly cleared just enough space for two helicopters to land and lovingly tends the grounds and forest.
We were in our own private garden of Eden.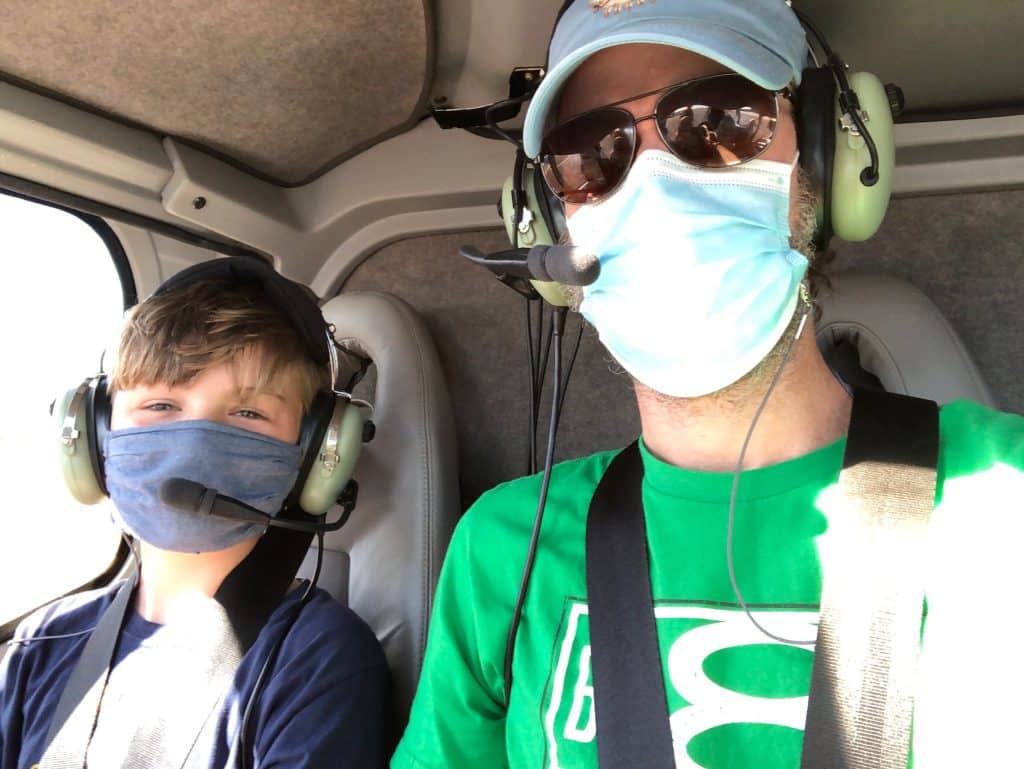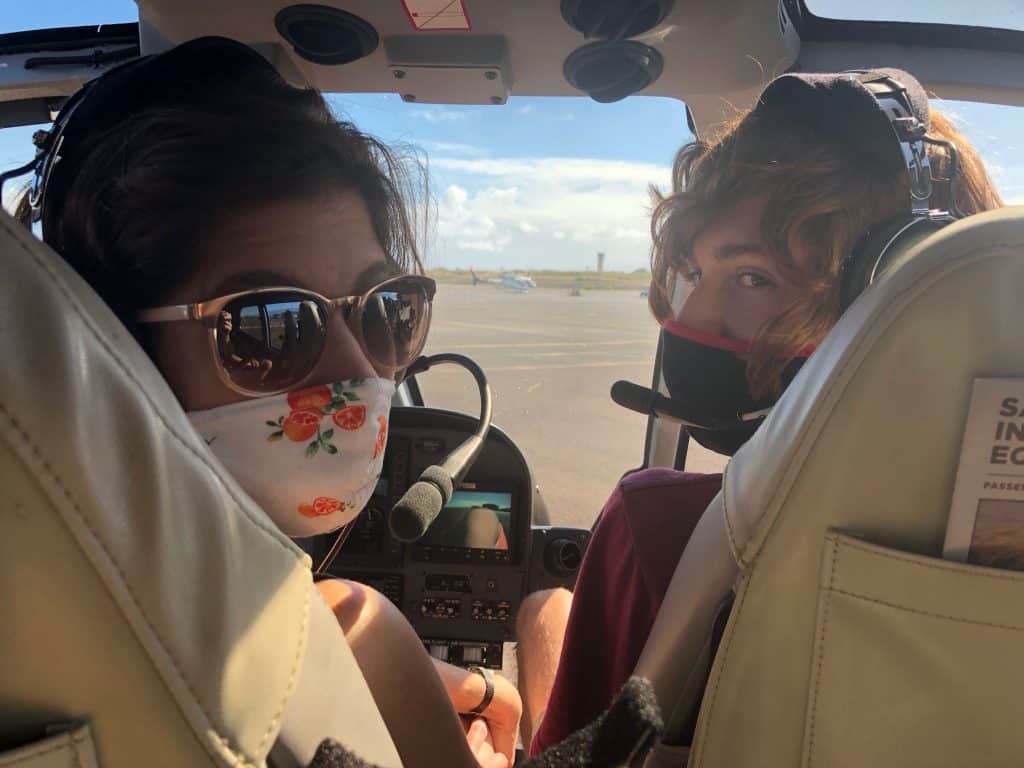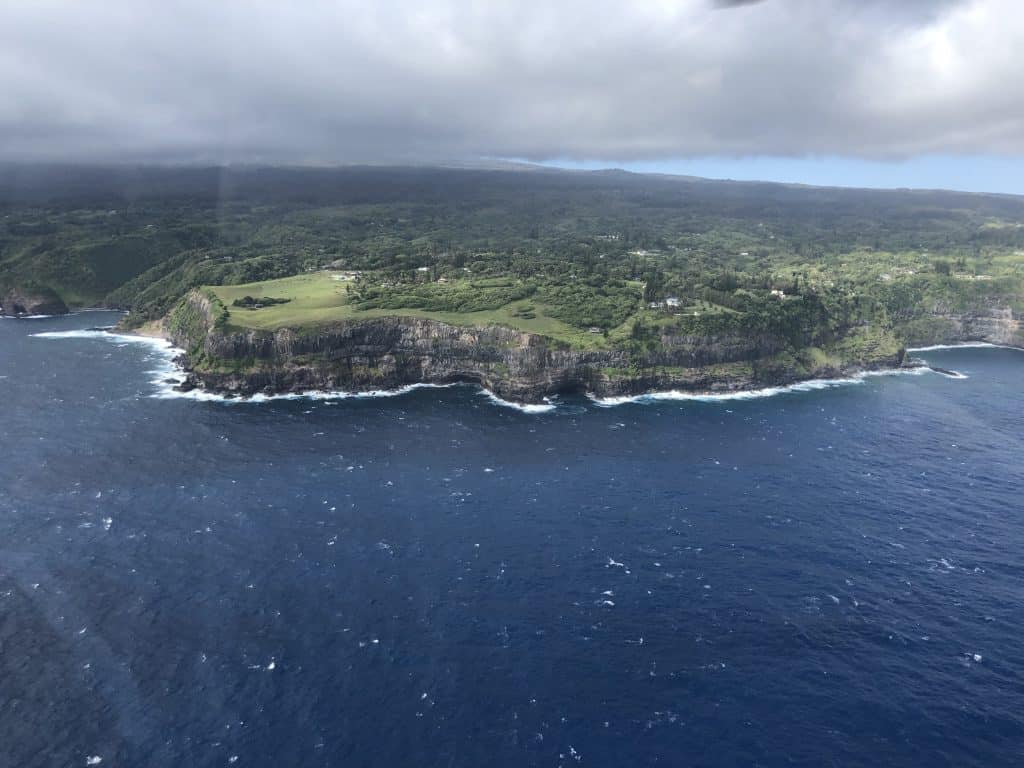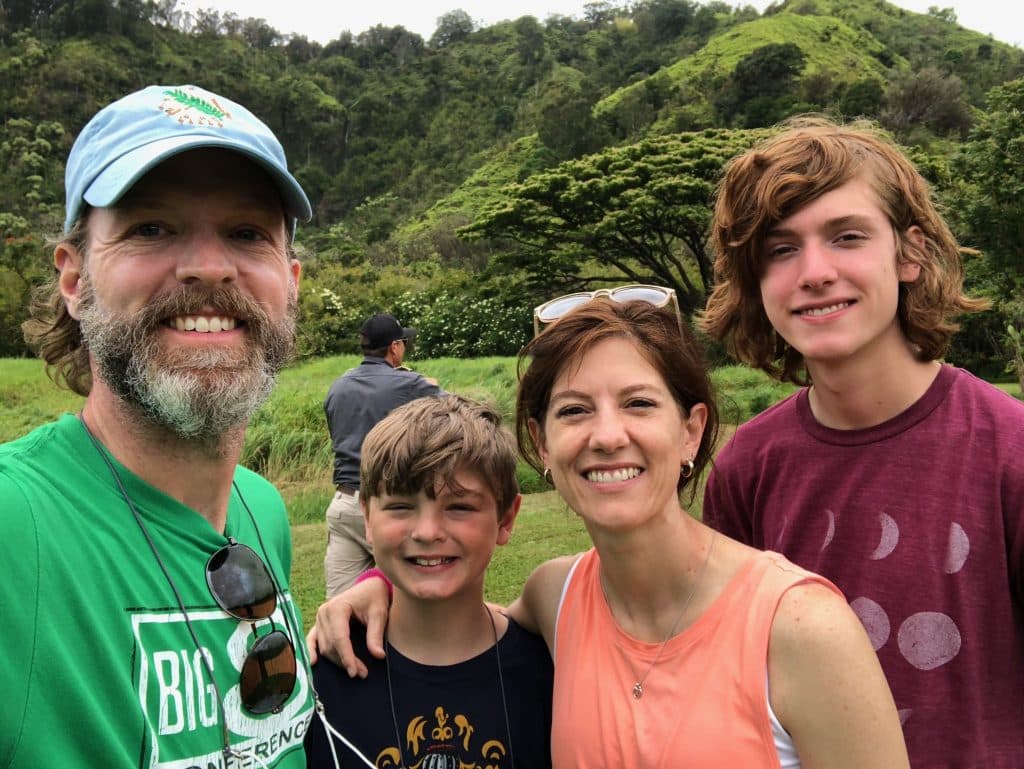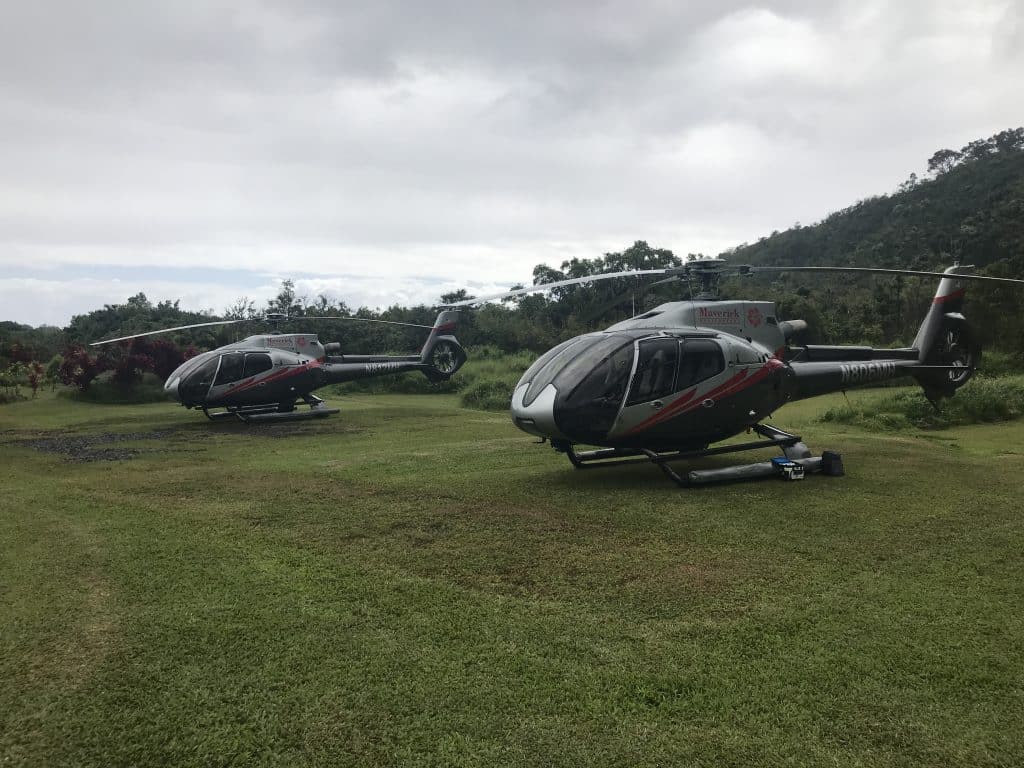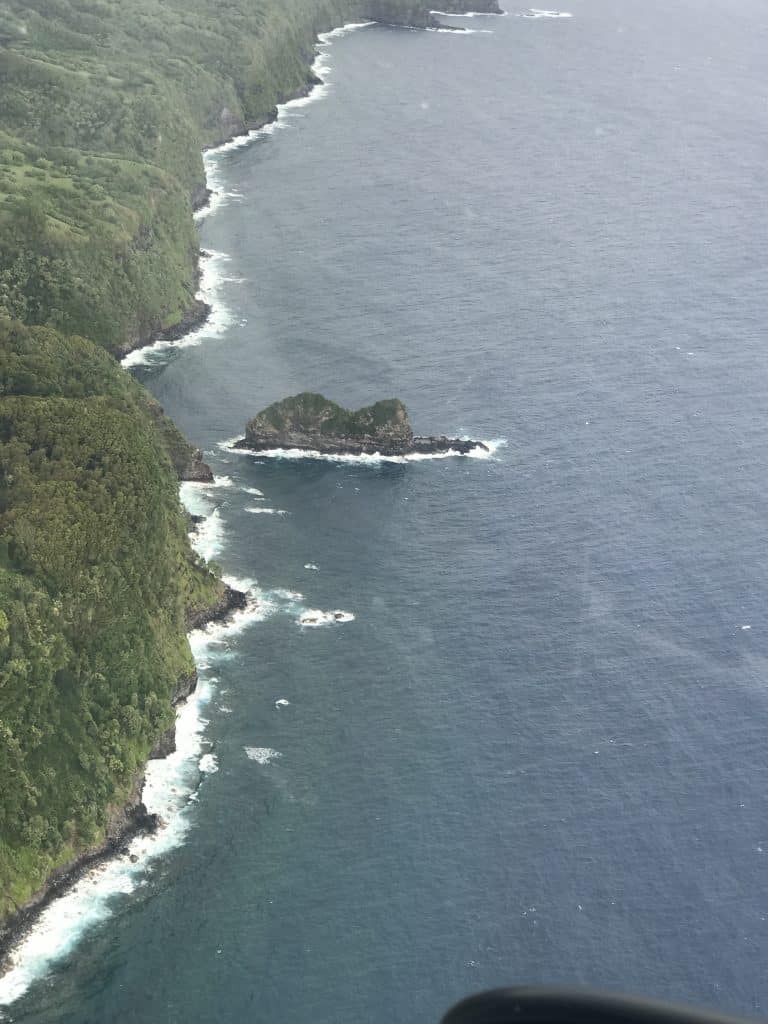 Why drive the road to Hanna when you can follow it from the sky? When we booked this adventure I was a little hesitant because of the cost but it was worth it. We were able to see and experience something that will stay with us forever. The pristine beauty of the island waterfalls and rugged jungle brought me to tears.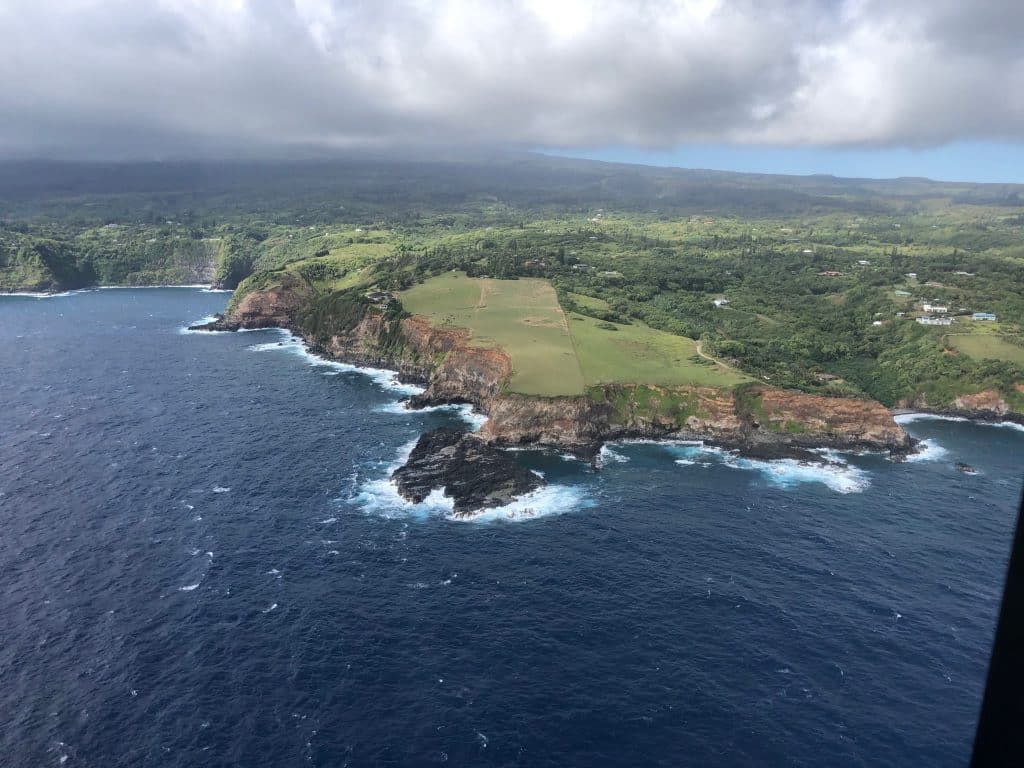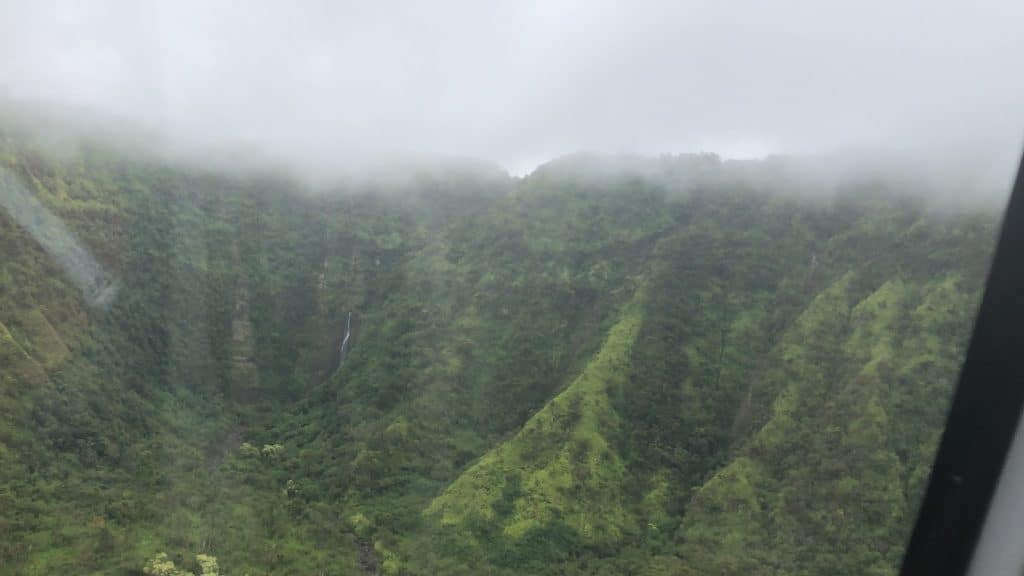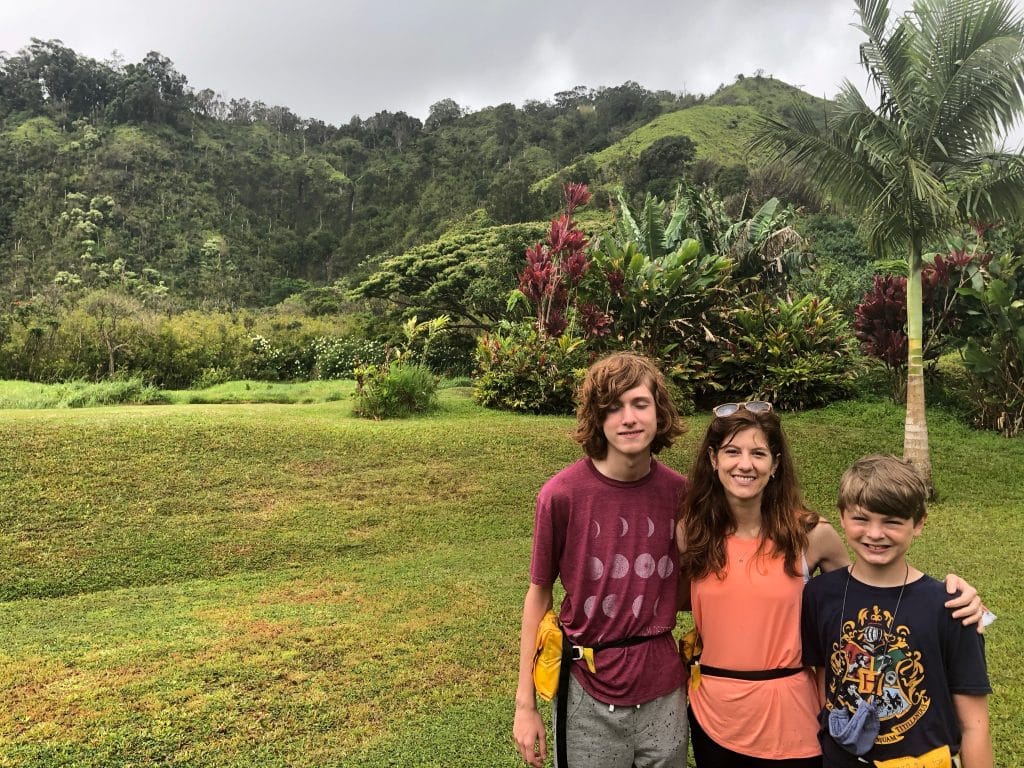 Next up…the luau and saying goodbye to Hawaii.