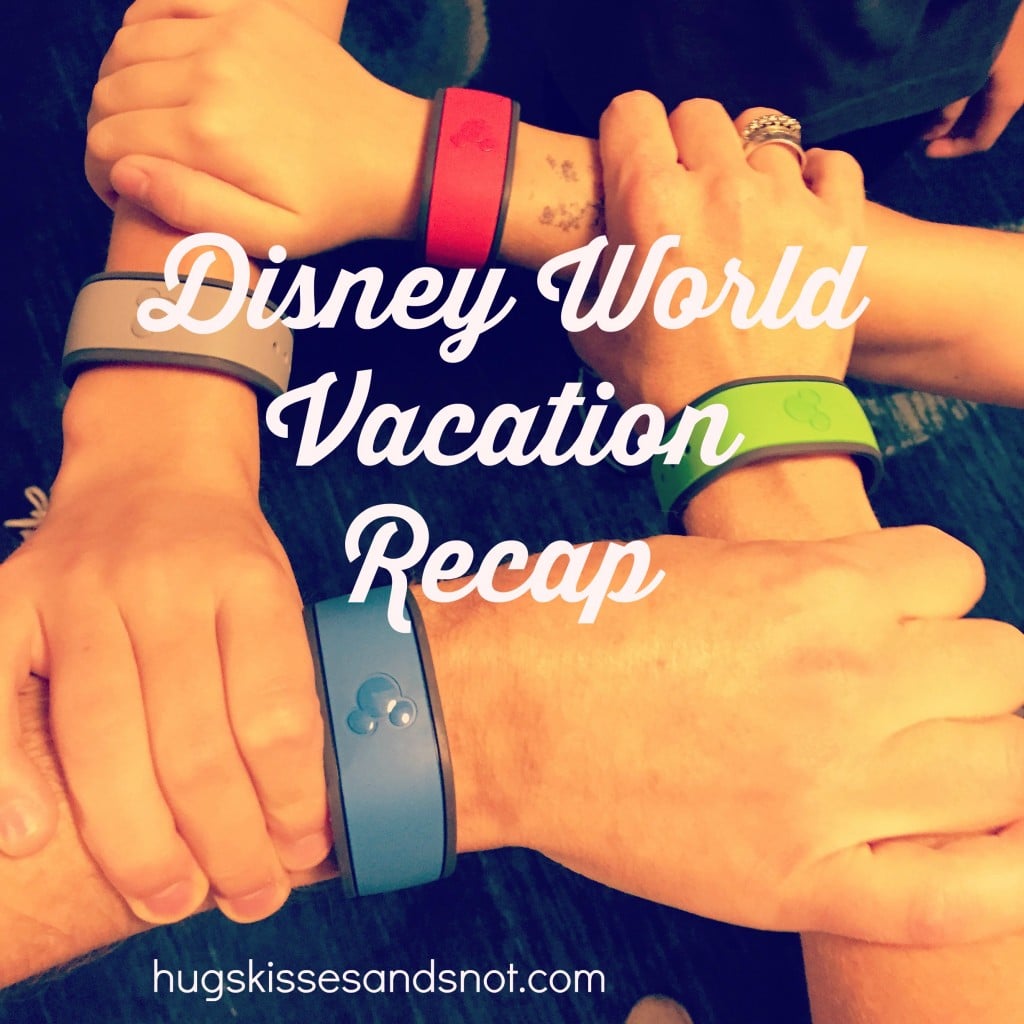 Our little family just returned from the happiest place on earth. It may also be the most tiring place on earth but I still think it's the happiest.
The last time I was at Disneyland in Anaheim there was no such thing as (or I was not aware of) Magic Bands or the Disney app. And the last time I was at Disney World in Florida (other than the Assistance League conference I went to last year but that doesn't really count) there was no such thing as the fast pass. That, my friends, is how long it has been since I have been to WDW for a vacation.
Dear Husband and I have been planning this Disney vacation for a long time, ever since we realized we could get 5 free nights at a hotel through our credit card points and two airline tickets thanks to all the shopping I do at Target and all the other retailers I frequent. Let's hear it for credit card airline miles! We have the Starwood AMEX and it just so happens that the Swan-Dolphin resort is a Starwood hotel. So whenever the cashier at Target asks if I have a Redcard I always reply with yes, but airline miles are more important than 5% off. Tell Target corporate that they need to get their act together and come up with better incentives if they want me to use their card.
Enough of the back story. Let's get down to the recap.
We spent 5 nights at the Swan resort and 4 days in the parks. A lot of people will advise to have a day of rest in the middle of the trip to hang out at the hotel. That would have been wonderful but we didn't have the luxury of an additional day on our agenda so our M.O. was to pack it all in from morning to night.
Day 1 – EPCOT
I was surprised how much Addison (age 11) enjoyed EPCOT. Many kids find the countries boring but Addison has decided he has an affinity for Asia. He was very interested in visiting Japan and China. He even nibbled the rice off of a California roll in Japan.
We all enjoyed dessert and ice cream in France (the French bakery at the very back of France is tres magnifique. We breezed through Norway (the Norway ride was under construction to make room for a new Frozen ride) so we didn't get to see the trolls. However, I was able to get my favorite perfume that just so happens to be in the Norwegian gift shop. Well played, Disney.
The first thing we did was meet Mickey, Minnie and Goofy. Harry was all over it and was intent on meeting as many characters as possible the rest of the trip. Addison was too cool for school to bother with character greetings but we pulled him in anyway so we could get some pics. He claims that he was smiling as best he could but I beg to differ.
Addison wondered why Russia wasn't represented, being the biggest country by square miles. Dear Husband and I speculated that it is because when EPCOT was being built, Russia was still the USSR and our biggest enemy. Disney wasn't about to let those dirty commies be a part of their magical experience.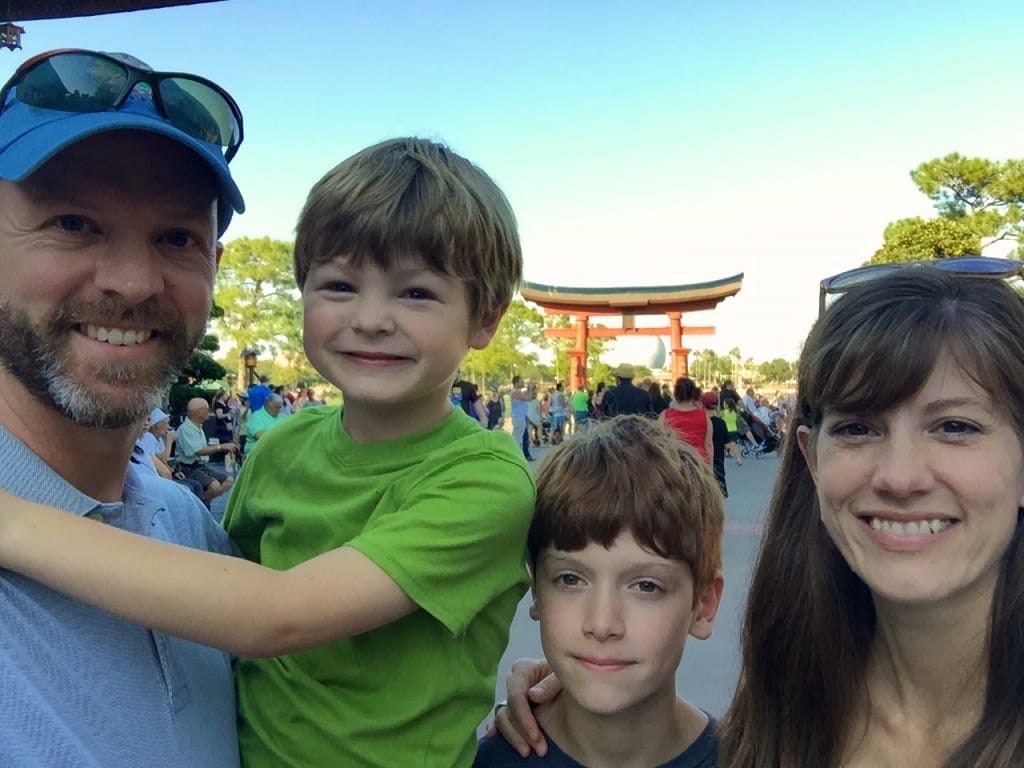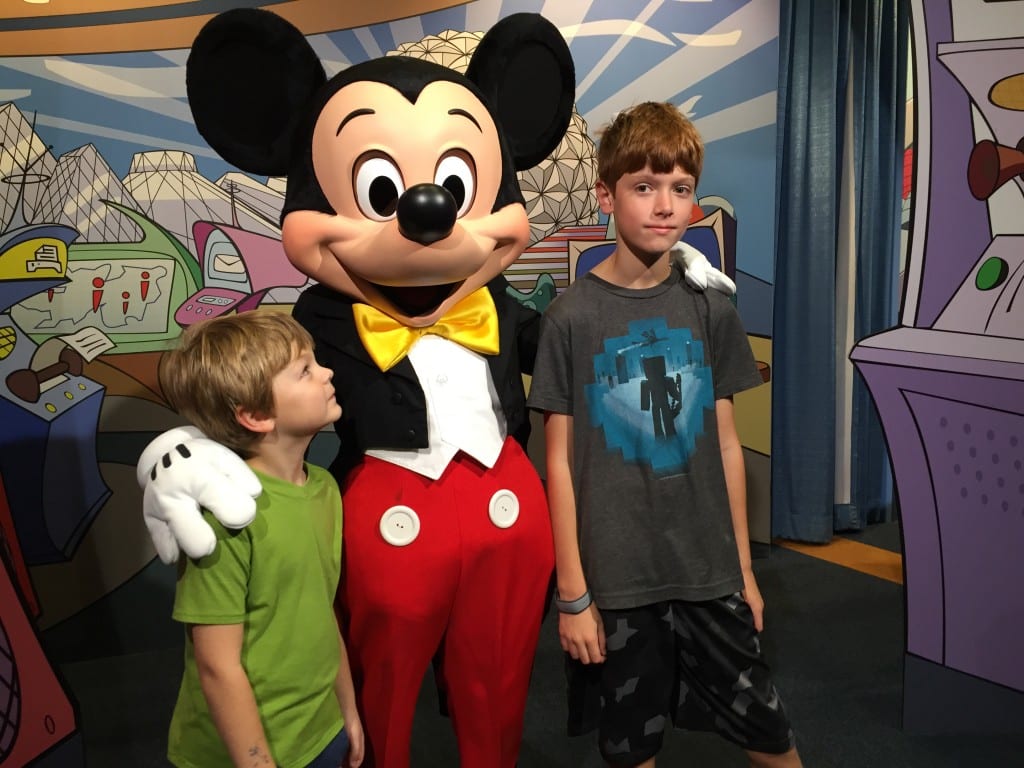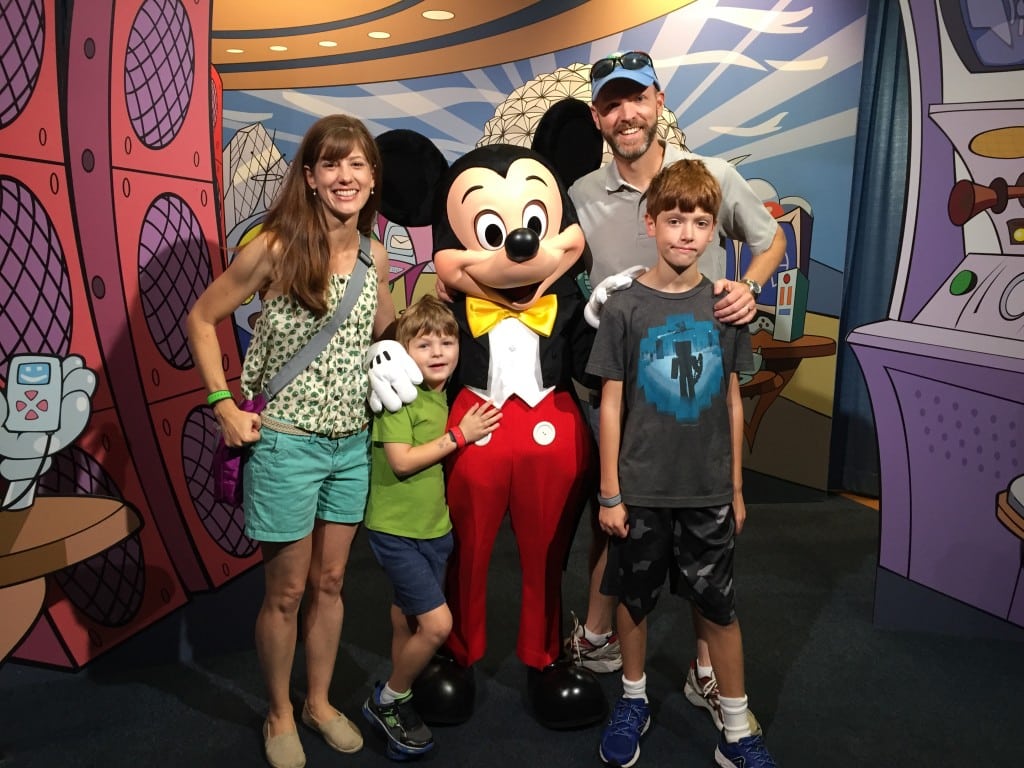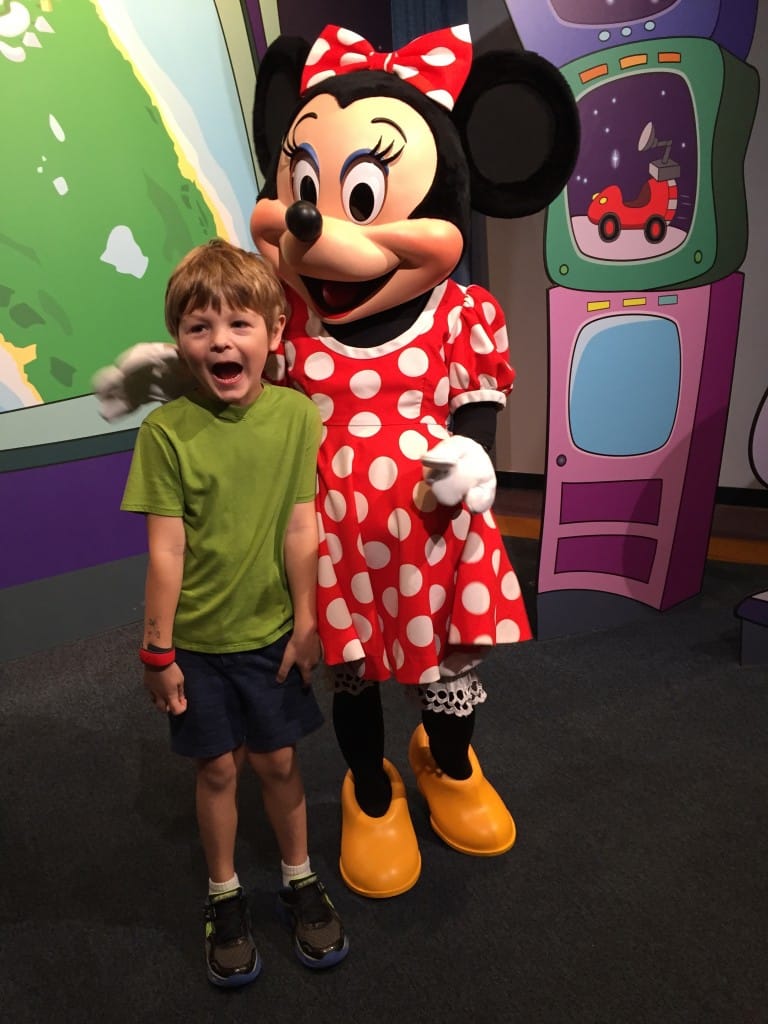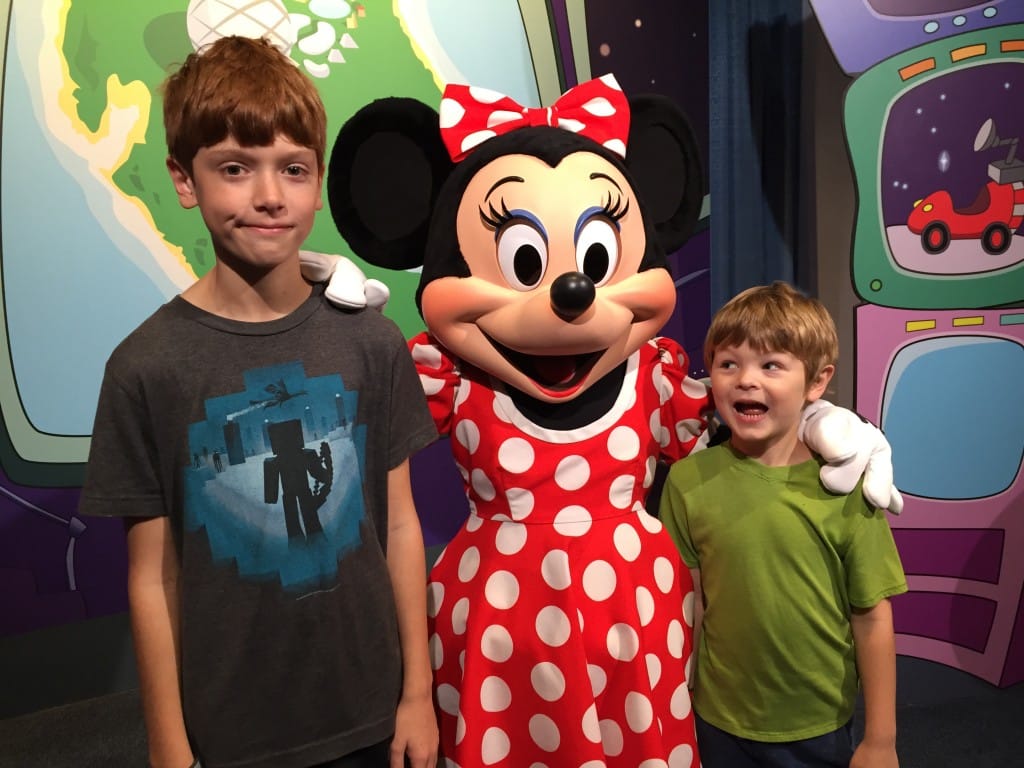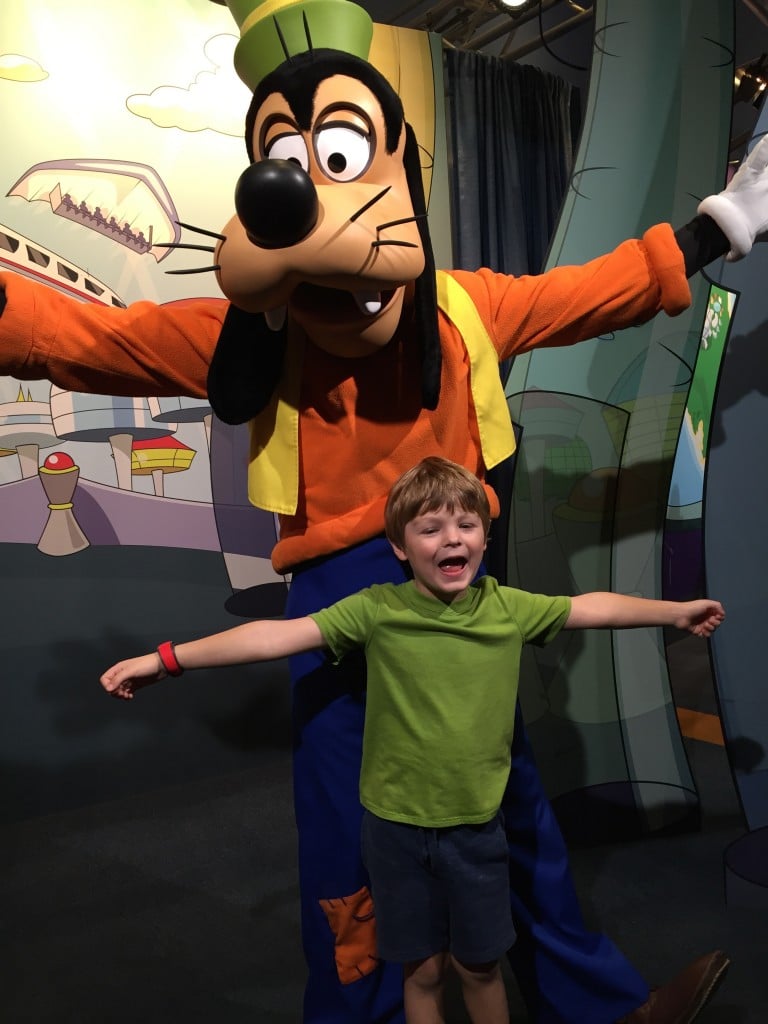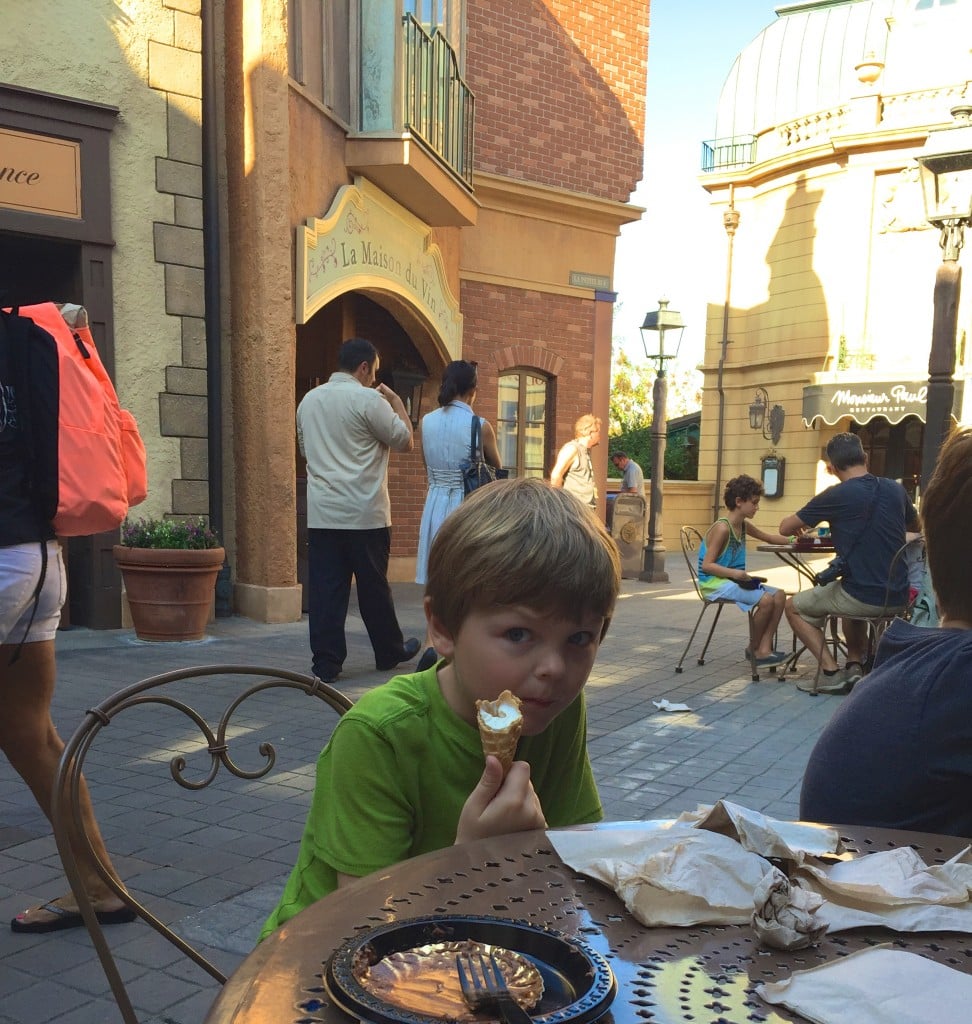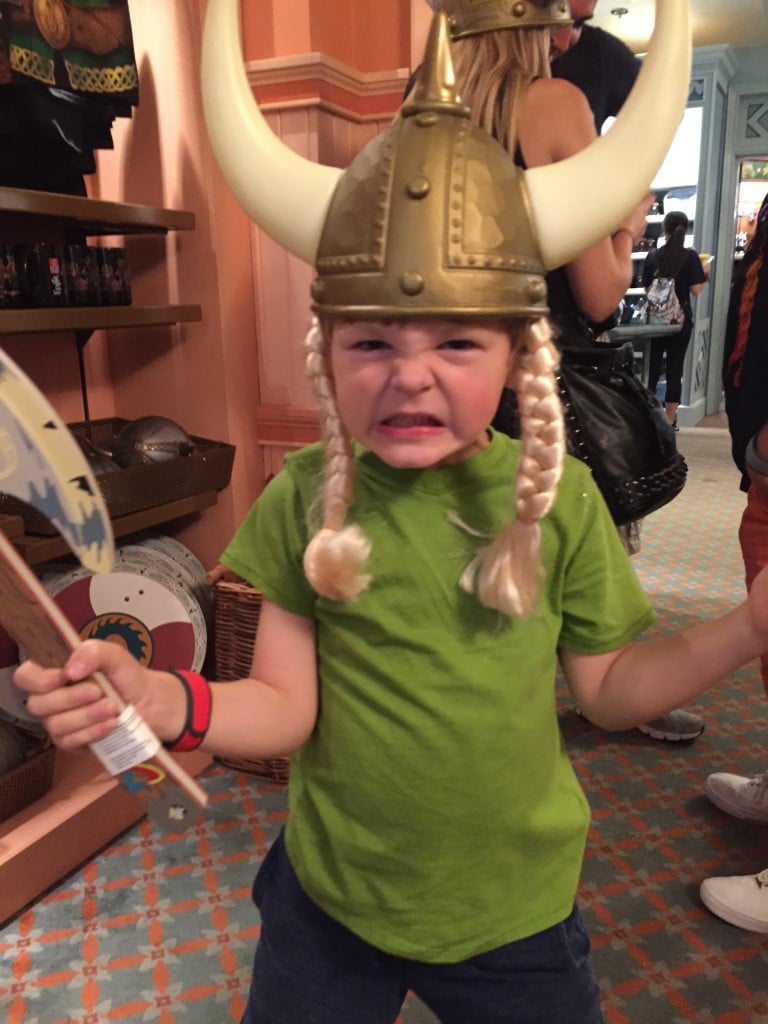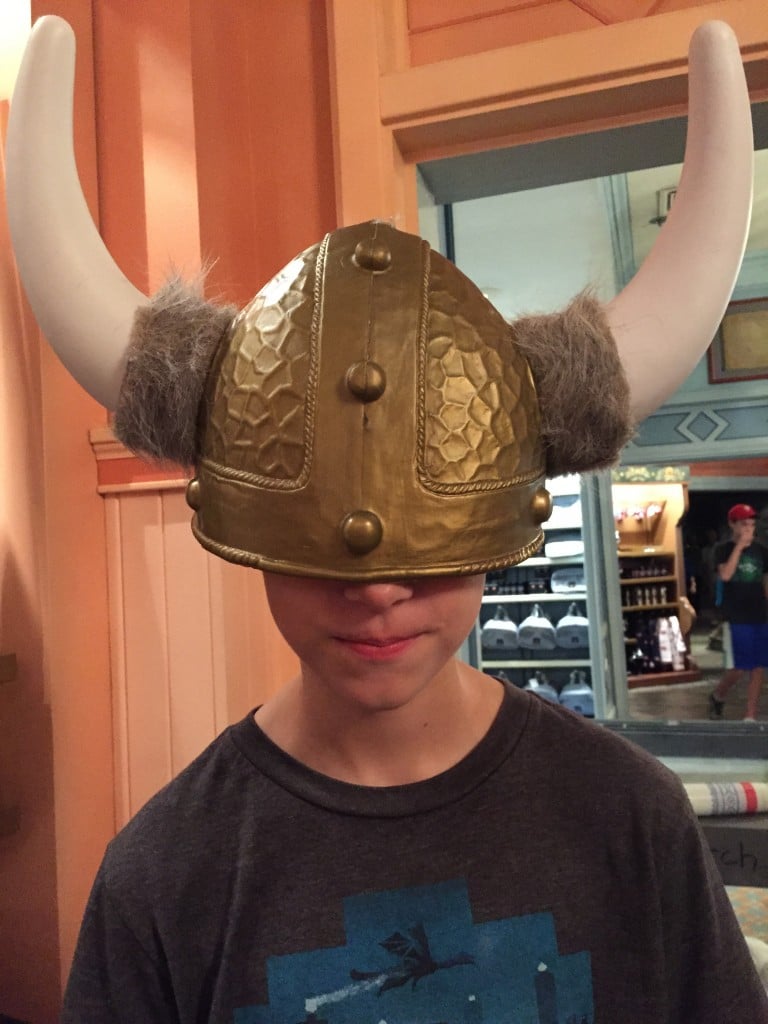 Day 2 – Magic Kingdom
I love all of the parks but Magic Kingdom is still my favorite. It has so much to offer and is the most magical. Plus it has the Electrical Parade which, in my opinion, is what makes every adult a kid again. Hearing that electronic voice say Ladies and Gentlemen, boys and girls and then kick into the synthesized music; that's it. That is the sound of childhood happiness.
Addison decided that he was a fan of roller coasters. We started off easy with Seven Dwarves Mine Train and then checked all of the scary rides off our list. The only ride he was not willing to go on was Rockin' Roller Coaster because he knew it made a loop. Everything else was fair game.
Harry got to spend some time with Mary Poppins (after being too shy to talk to her at EPCOT) and asked her how she is able to fly and where Burt was that day. Turns out it was chimney cleaning day. While in line to see Woody and Jessie he saw other kids getting autographs. He was insistent that he do the same so Dear Husband popped into the closest gift shop (there is never one too far away from any place you happen to be standing) and bought him an autograph book. After that it was game on with the autographs. He made it his mission to get as many autographs as he could. I really think he would have been happy to get the princess' autographs if there wasn't a big princess party-pooper tagging along. While visiting Donald and Goofy, Goofy saw through the tween facade and actually made Addison laugh. That cast member deserves a certificate: Special Recognition For Getting a Too-Cool-For-School Tween To Smile.
We had an unexpected swash-buckling adventure on Pirates. Halfway through the ride we stopped moving and a cast member announced that they were having technical difficulties. We listened to Yo-Ho-Yo-Ho for almost an hour before they turned the sound off and all the lights on. They helped everyone off the boats and through an exit behind one of the sets. We got a behind the scenes tour of Pirates and got to walk through back stage of Adventure Land. If I had my wits about me I would have been snapping pictures left and right but was too excited by our strange luck.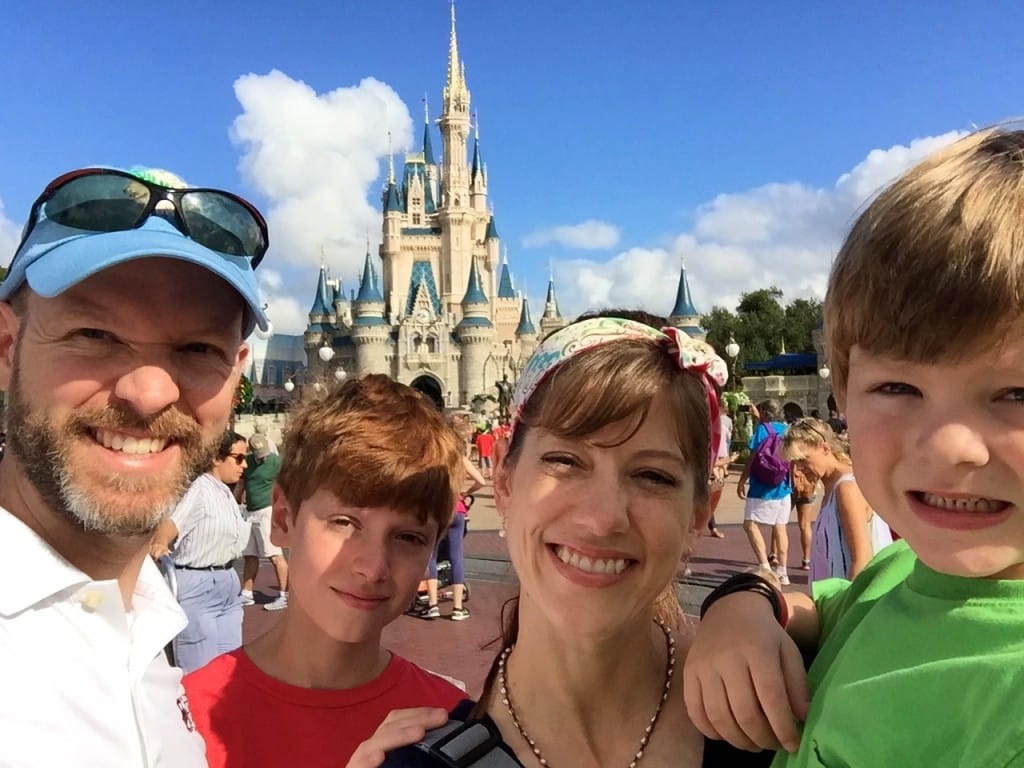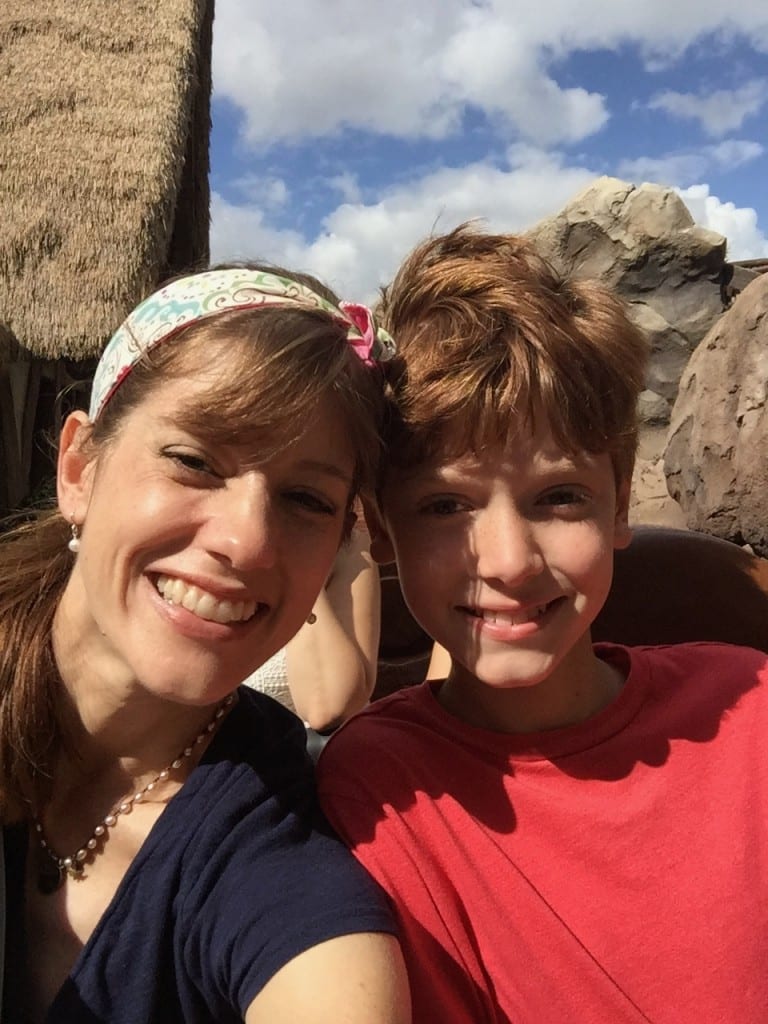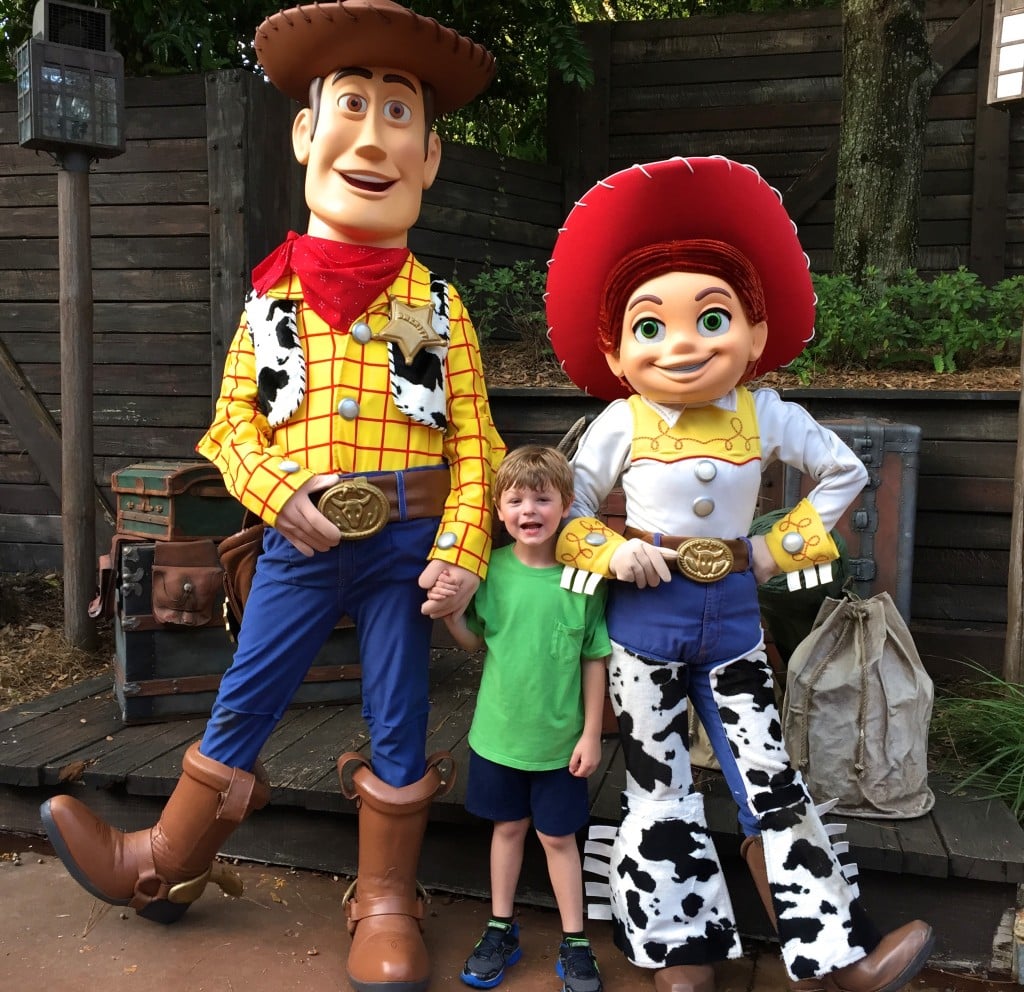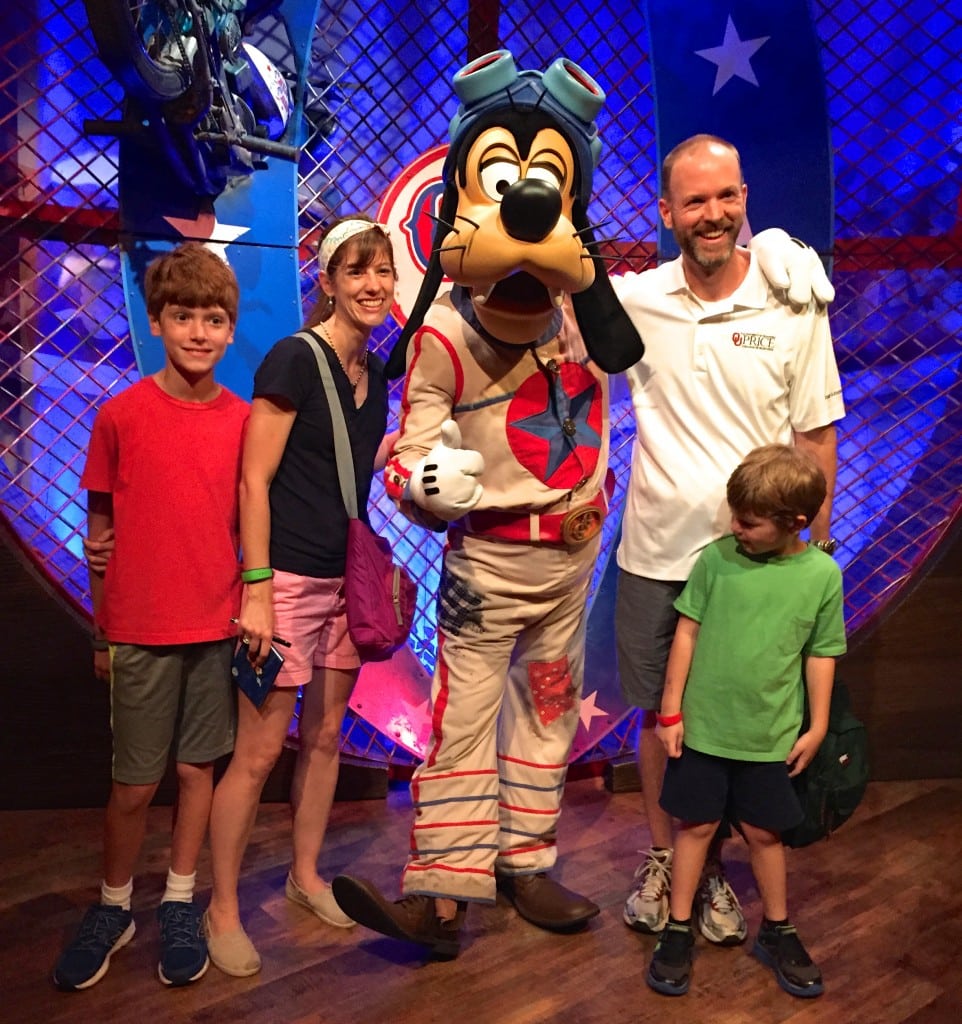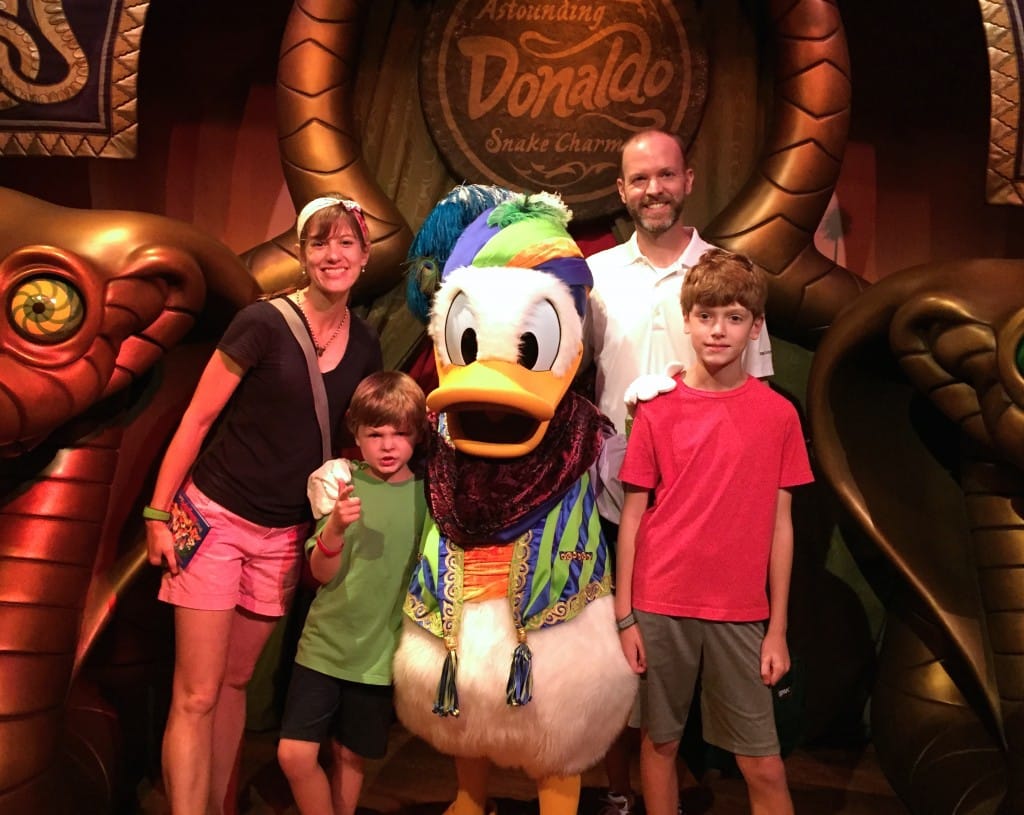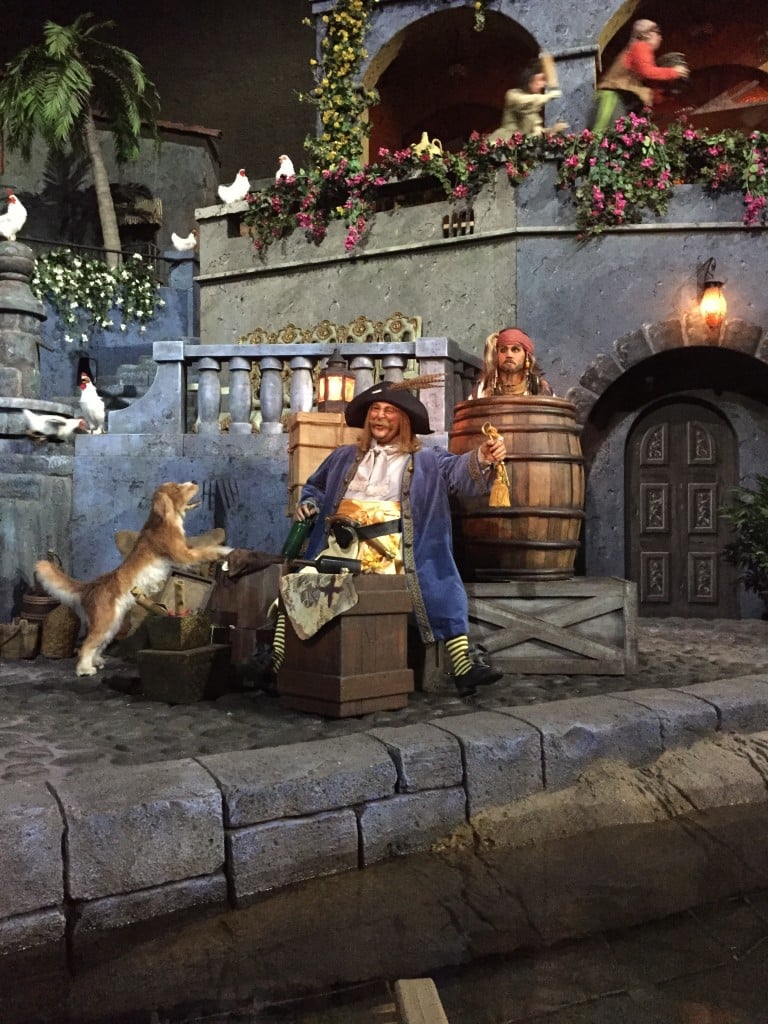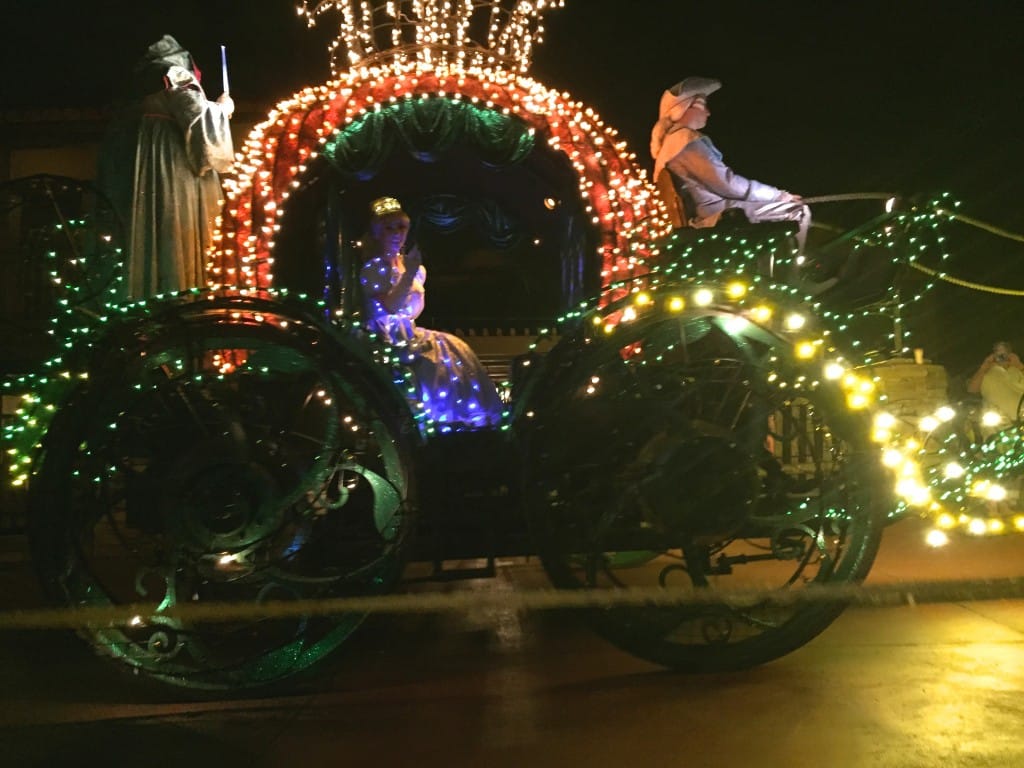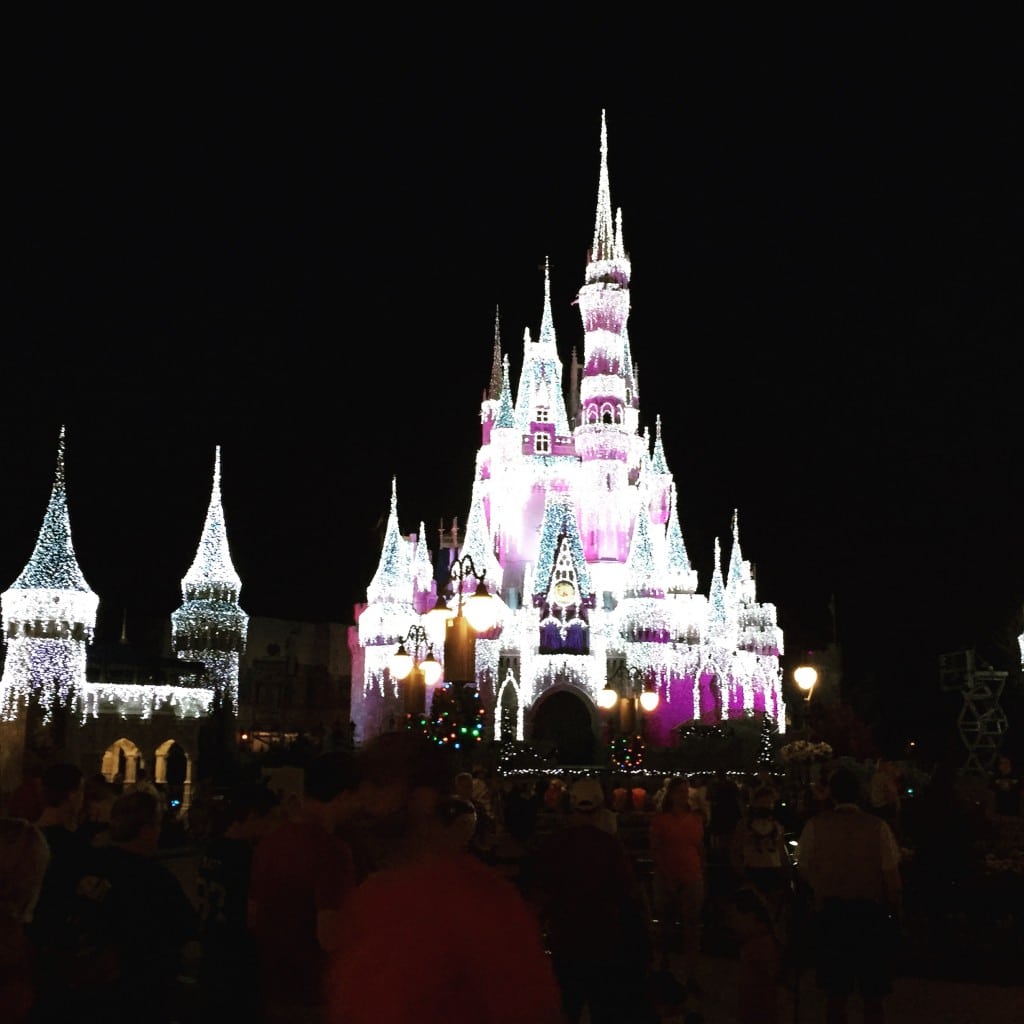 Day 3 – Animal Kingdom
This was my first visit to Animal Kingdom. We started the day with breakfast at Boma in the Animal Kingdom Lodge. Holy smokes, that place is awesome. The Lodge is incredible and the breakfast buffet was huge and delicious. The hostesses and some of the wait staff were from various countries in Africa. All of the abundance and waste made me wonder what they really think of Americans and our way of life. Do they see the way we stuff our faces, the buffet piled high with food all day and all the food that goes to waste and hate us? I felt convicted at all of the extravagance our culture has come to expect and made sure to clean my plate.
Expedition Everest was incredible. I had no idea what to expect and kept waiting for a yeti to jump out at us. I had no idea that half of the ride would be in reverse. Addison and I rode it two times in a row.
Dino Land was just okay. It reminded me of California Adventure in its early stages when they were trying to figure out what was going to work and what they were going to scrap. However, the Dinosaur ride was so much fun. It is extremely similar to the Indiana Jones ride at Magic Kingdom in Anaheim with the same jeep style car that you bump and jolt around in. It has several huge, scary dinosaurs that look like they were going to eat you. I'm not gonna lie…I was more scared of the animatronic dinosaurs than I was of the roller coasters.
The safari was beautiful and gave us a close up view of hippos, giraffes, lions, gorillas and more. After the riding safari there is a walking trail to see more animals. I could have watched the gorillas all afternoon but we were all hitting a wall and needed to get to the hotel room for a rest and a swim.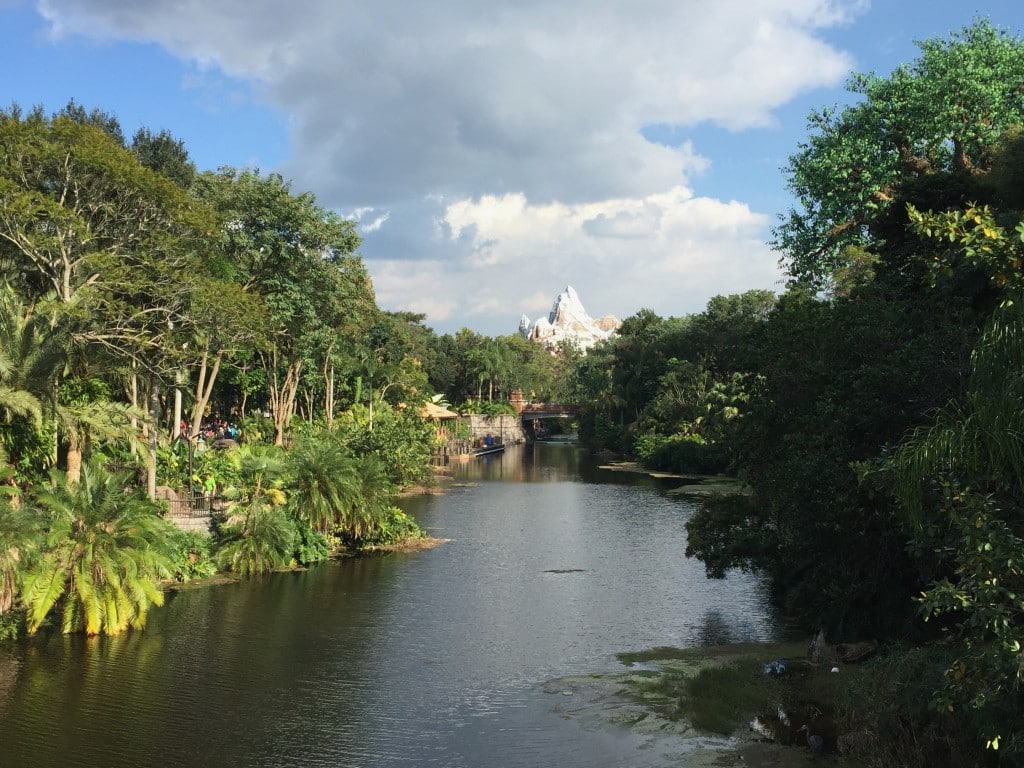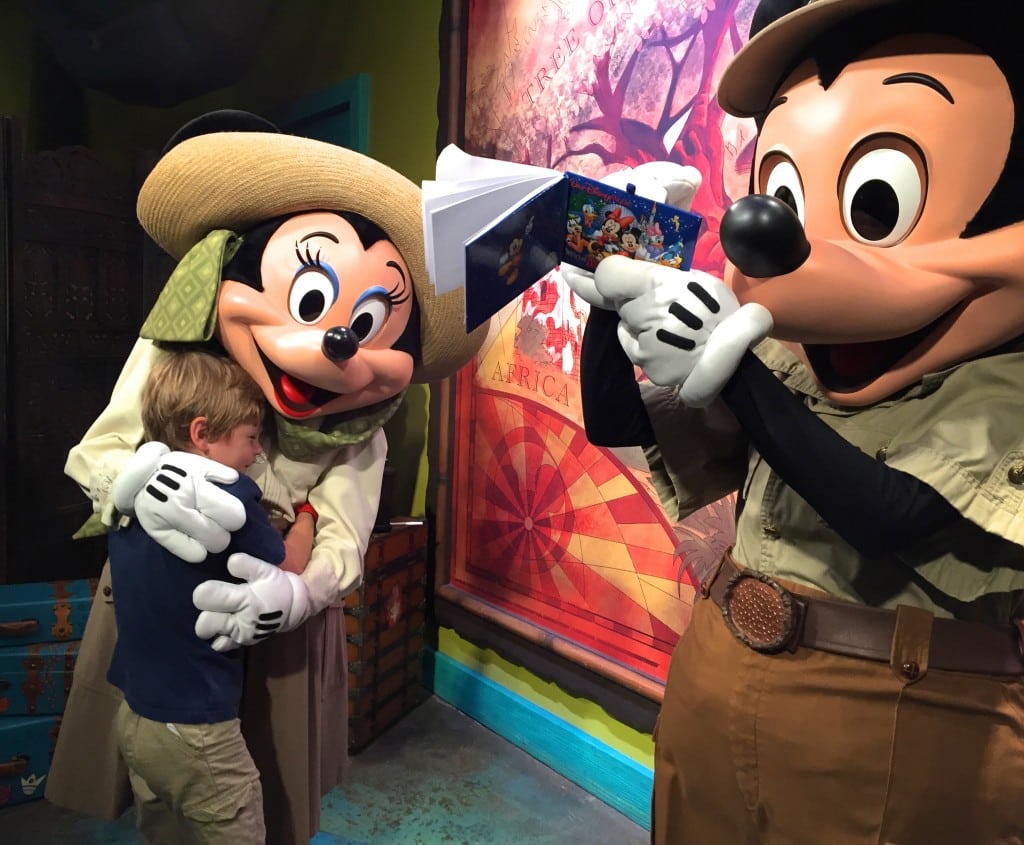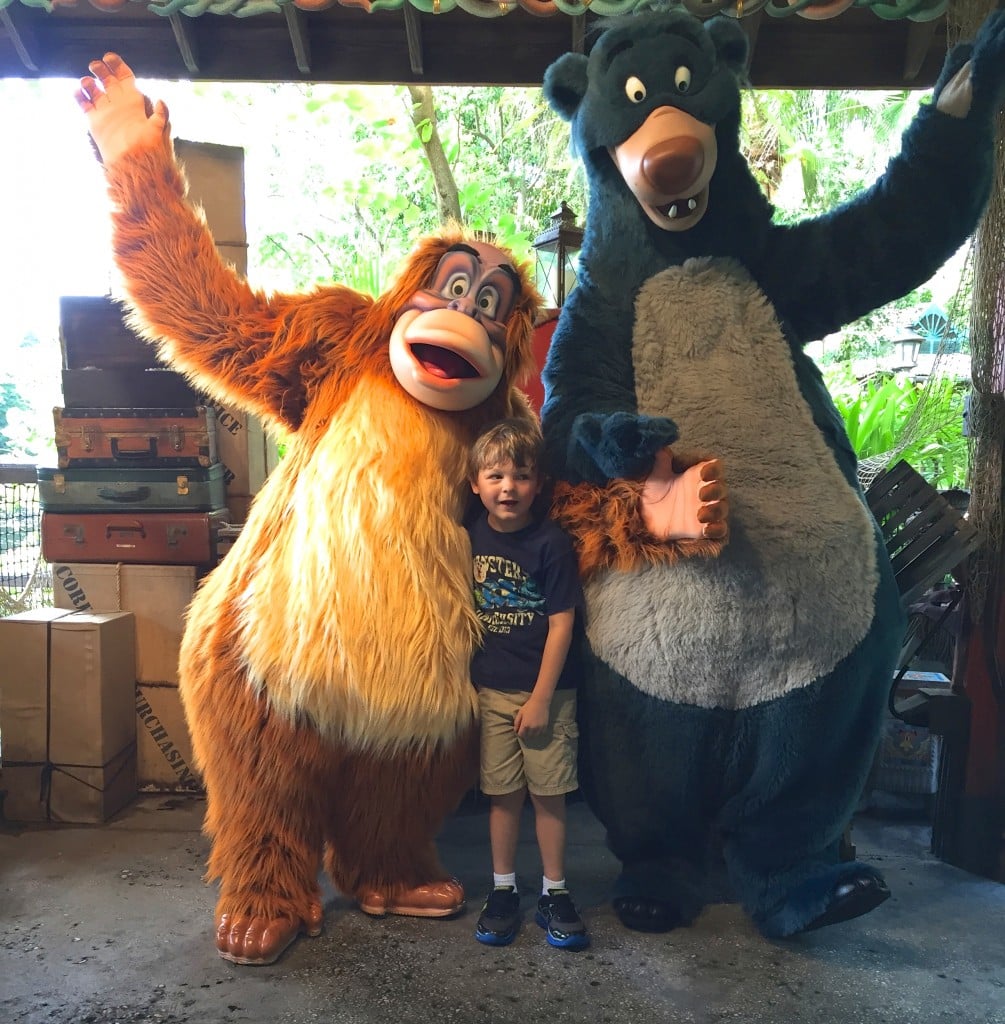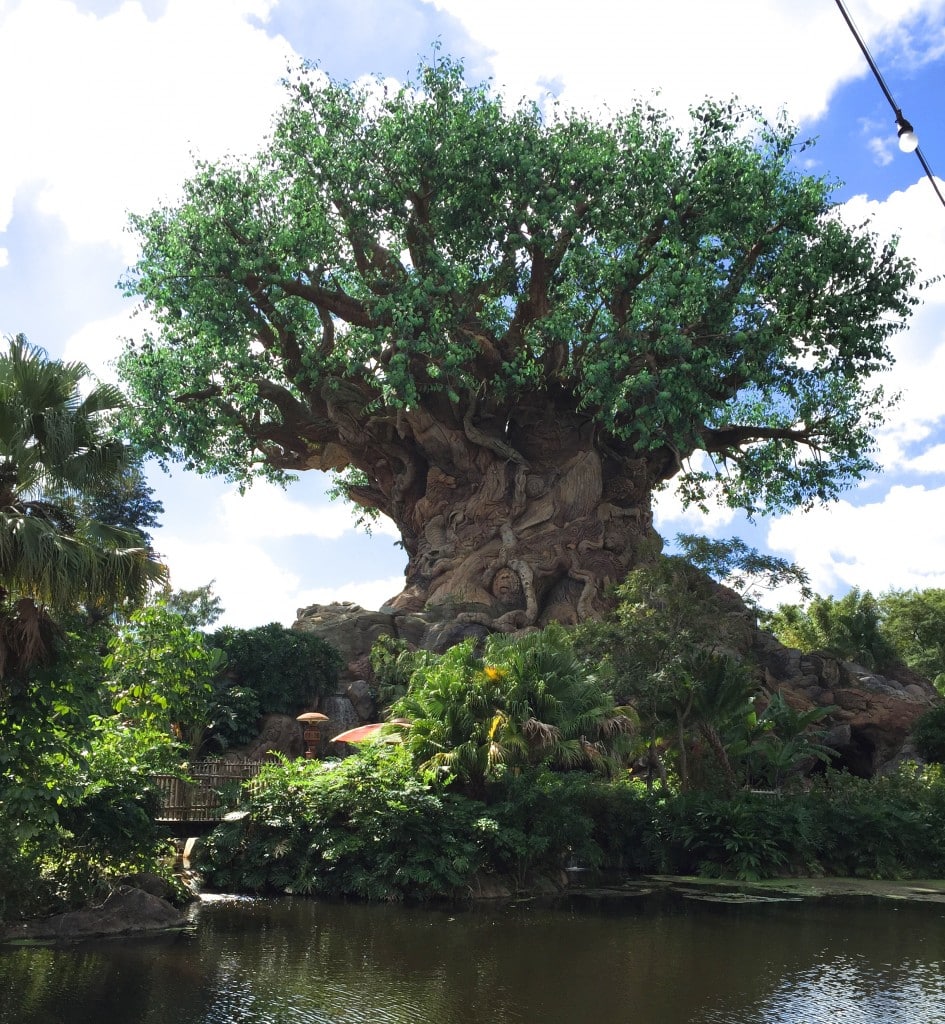 Day 4 – Hollywood Studios, EPCOT & Magic Kingdom
Our last day in the parks and we knew we had to pack it all in.
We started off at Hollywood Studios with the intent to do Star Tours, Tower of Terror and the Indiana Jones stunt show. I was pleasantly surprised by the fountain from one of my favorite movies, Splash. Unfortunately, Jedi Training was closed for renovation. They are probably sprucing it up to fit the new movie, so Harry did not get to train to be a Jedi. He was however, the rebel spy that Darth Vader was after in Star Tours.
While Dear Husband and Harry took the movie tour Addison and I braved Tower of Terror. Prior to that, Expedition Everest was his favorite ride followed by Space Mountain. After and he is all about Tower of Terror which pushed Space Mountain into third.
After seeing a few more characters we took a short rest in our hotel then headed to EPCOT for dinner in Japan. After dinner we hopped on the monorail for the Magic Kingdom. The Electrical Parade was just starting as we walked up so we got a front row seat to that again. We got all the way through Pirates this time although we were all secretly hoping it would break down again for another back stage tour. Although Pirates didn't breakdown, Dear Husband and Addison got to experience a short breakdown of Big Thunder Mountain right at the top of the ride. Addison and I rode Splash Mountain one last time and I explained to him why all of the characters were called Brer something.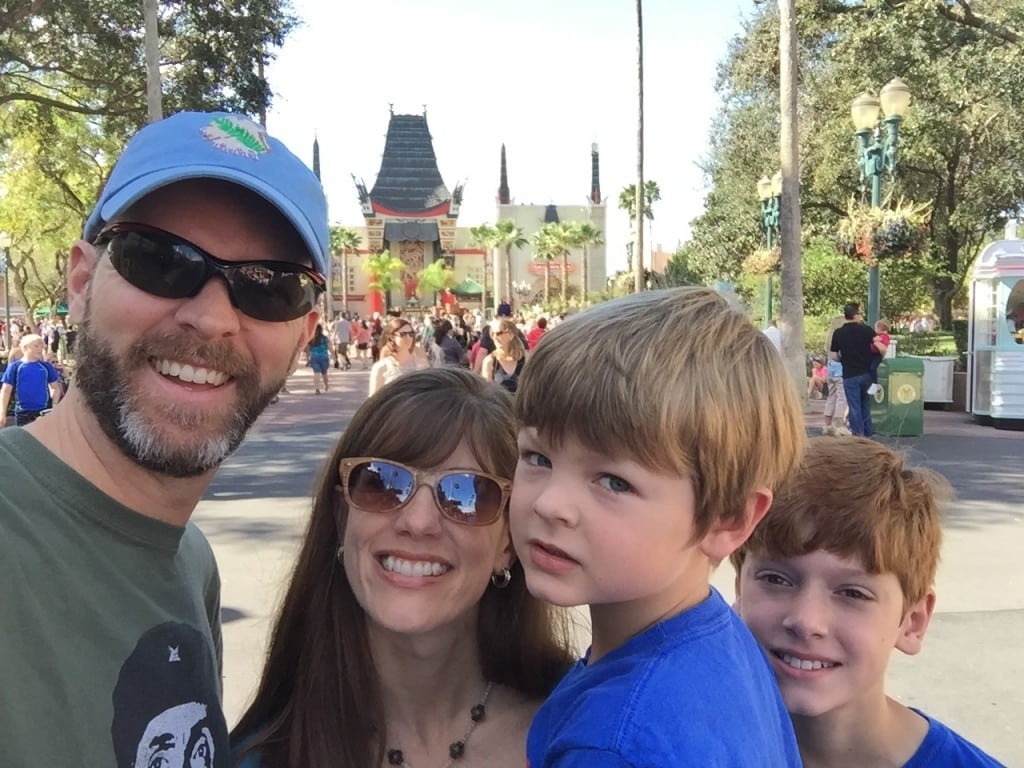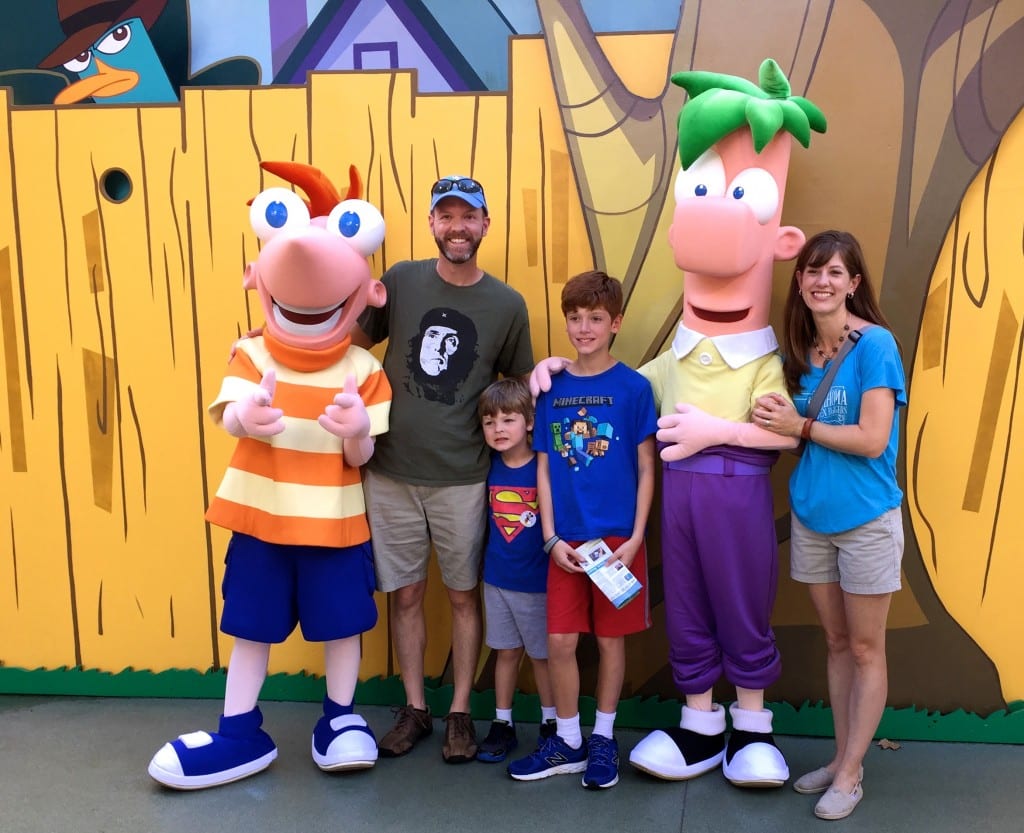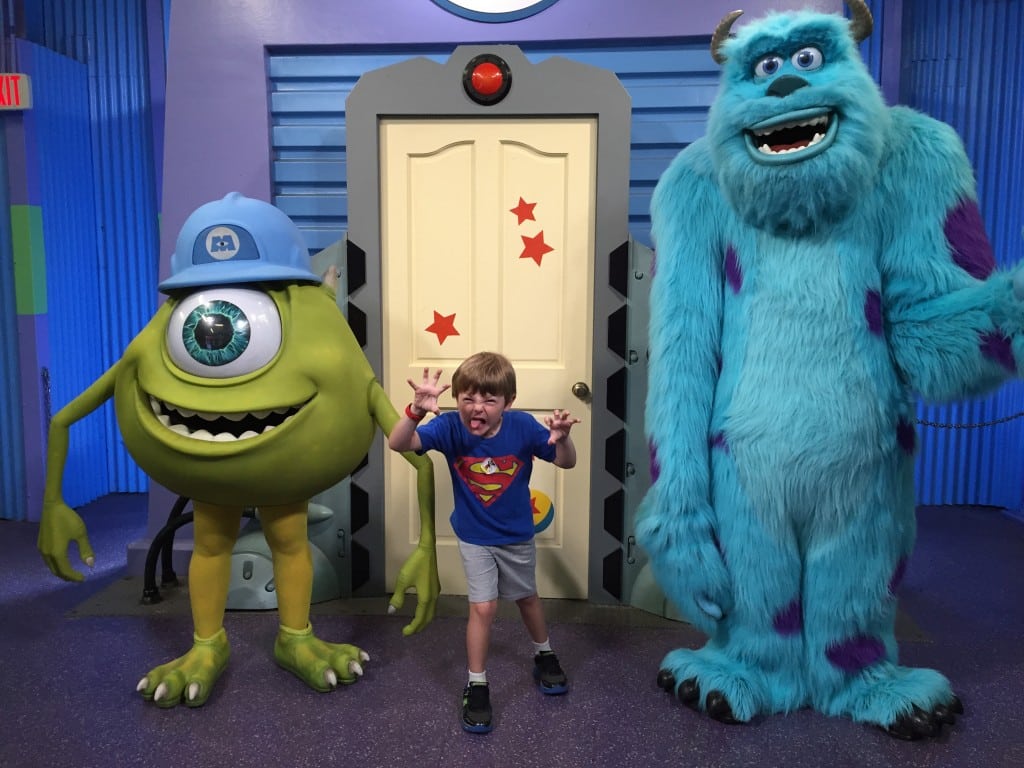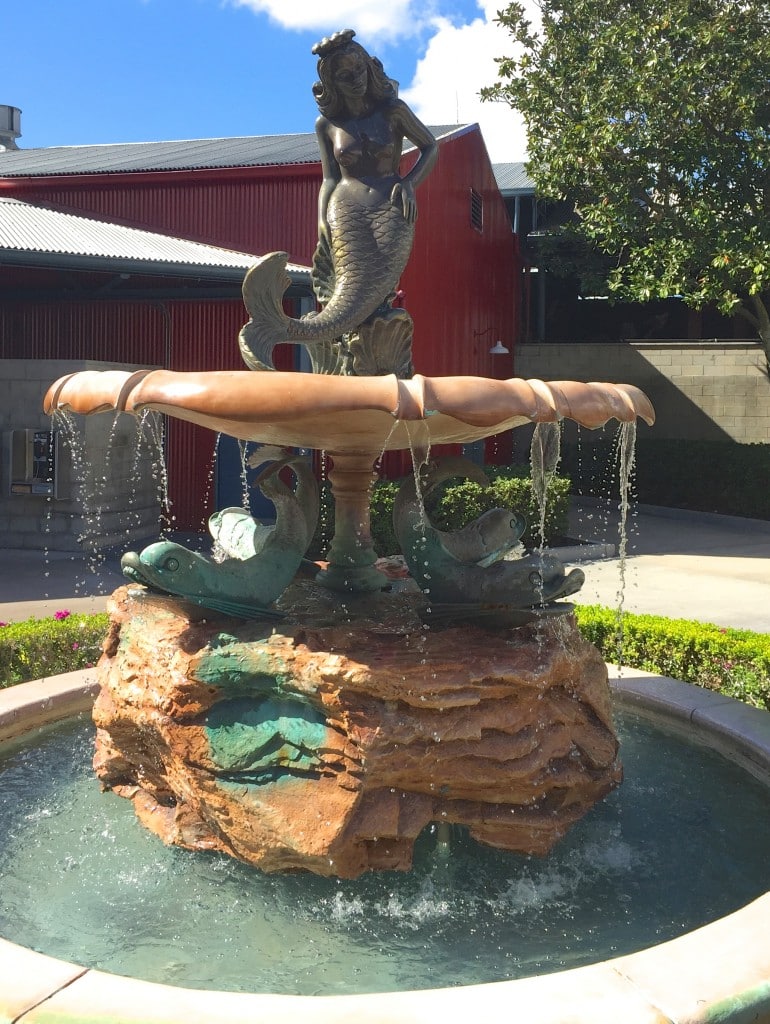 It was a wonderfully magical trip that was jam-packed but worth the tired feet and exhaustion. The boys were the perfect age (5 & 11). No strollers, no diaper bags, no changing tables, no gear. Just us and our tennis shoes. We passed so many toddlers having meltdowns and tantrums and I looked to the heavens with a prayer of thanksgiving that we are not in the stage any longer.
Thanks, Disney for a fantastic trip. I'll be working on those credit card points so we can hopefully see you again in a few years.
Related Posts via Categories