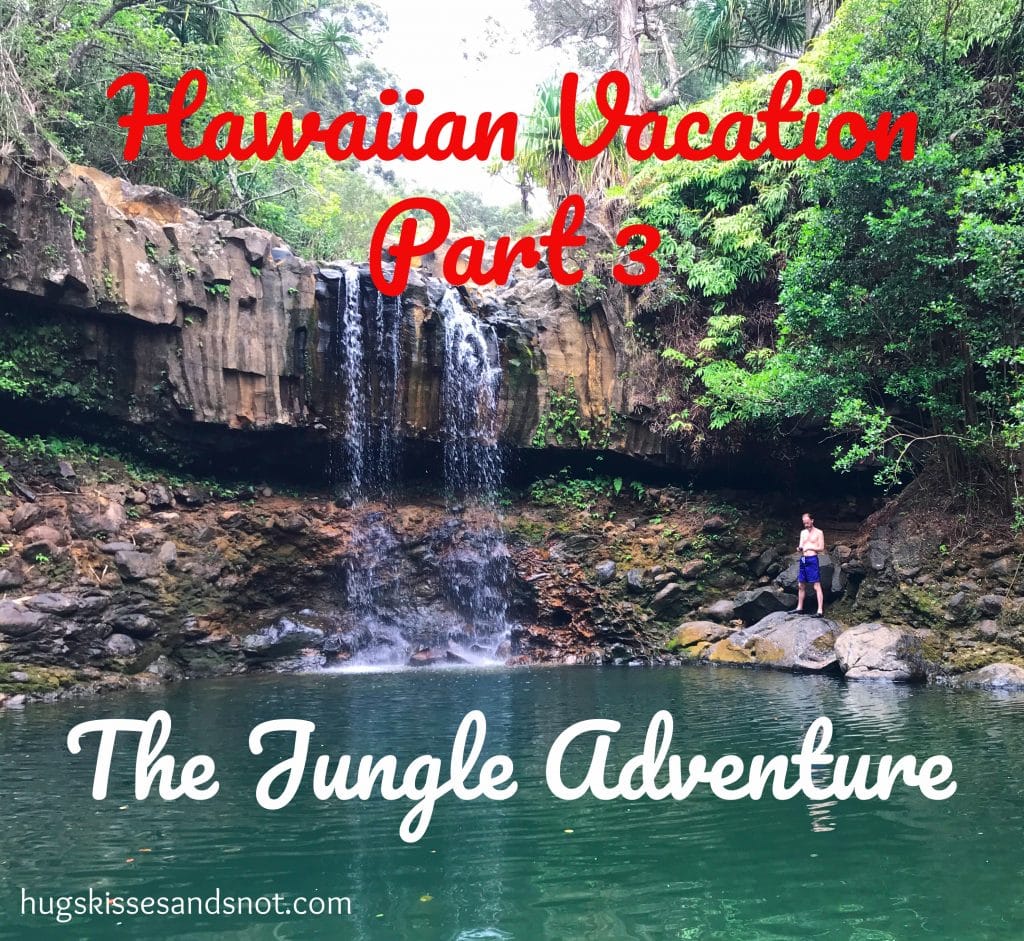 It all started with Harry saying he wanted to go on a "jungle adventure". When searching for Hawaii activities I came across Hike Maui; guided tours through the Maui rain forest that includes swimming in secluded fresh waterfall pools and jumping off cliffs into said pools. Sounds like a jungle adventure to me.
This activity was my favorite thing we did while on our Hawaiian vacation. Our tour guide picked us up at our hotel and drove us and the other guests to a trail head on the wet side of the island. We started at a clearing to gather our lunches, take a last minute potty break and marvel at the towering bamboo swaying above us and making mysterious hallow, knocking sounds as the breeze gently shook it.
Our guide told us the history of the island and the person who brought irrigation to the dry side of the island so it could be farmed. We crossed over one of his aqueducts and scampered through a tunnel he carved out.
She showed us the plants that were eatable and we all partook of hibiscus leaves and ginger. At the first waterfall we jumped in and swam across and felt free of the trappings of the mainland.
At the second and third waterfalls we jumped off a 15 foot cliff into the water below and lounged in a rushing stream. We at our lunch by the side of a magical pool as we dried off and a turkey sandwich never tasted so good. Suddenly we were 10,000 miles from civilization and living a Romancing The Stone or Indiana Jones adventure without the threat of death by poison dart.
As we made our way back to the van we crawled through a tunnel of vines. I'm pretty sure Totoro and his magical little tree elves were looking on.
Next up…The Helicopter Tour