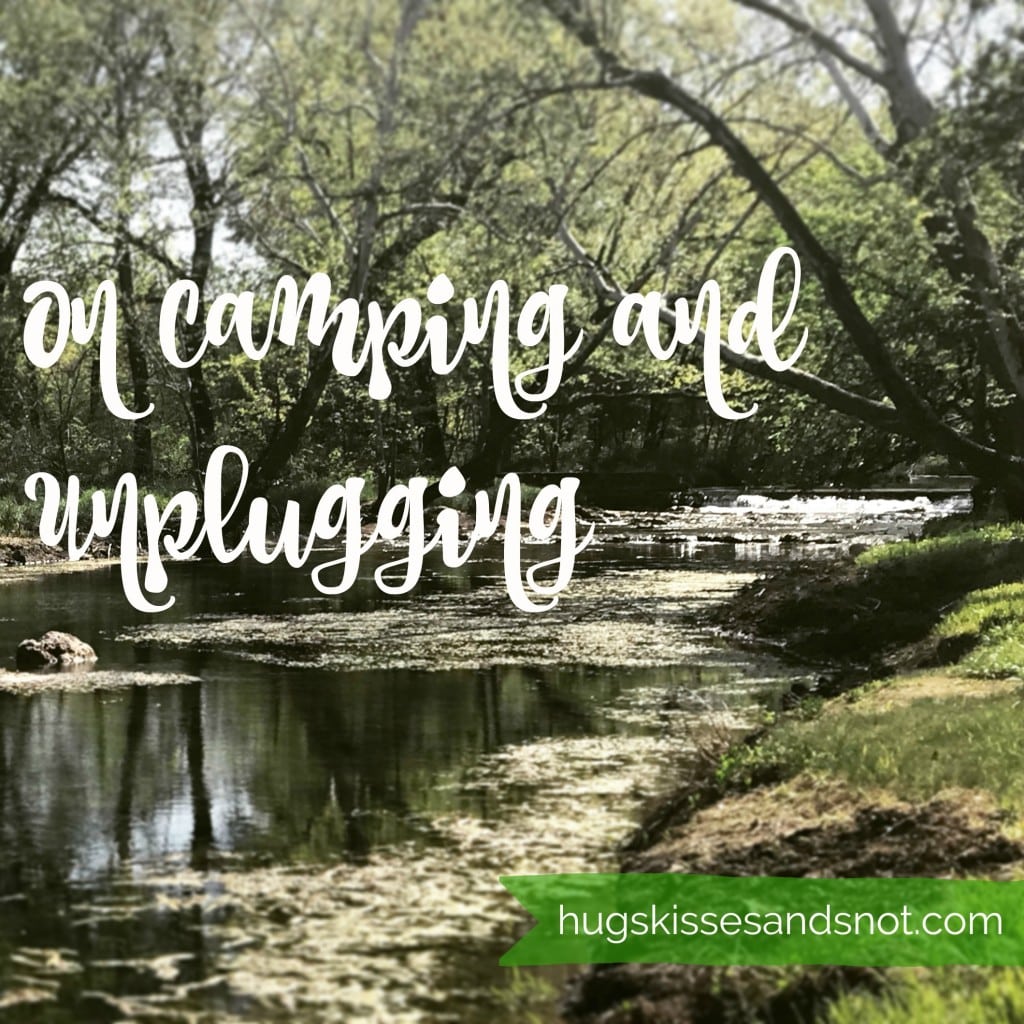 Last weekend was one of those very rare weekends when there weren't any hard and fast commitments on the calendar for anyone in our family. Yes, there were things we could have done or participated in but there wasn't anything we had to do. Because I seem to be living my life day by day, late in the week I decided that we should go camping for one night.
Taking an overnighter on the fly went against every grain in Dear Husband's list-making body, but he trusted me on this one and stuffed his long johns and contacts into a backpack and off we went.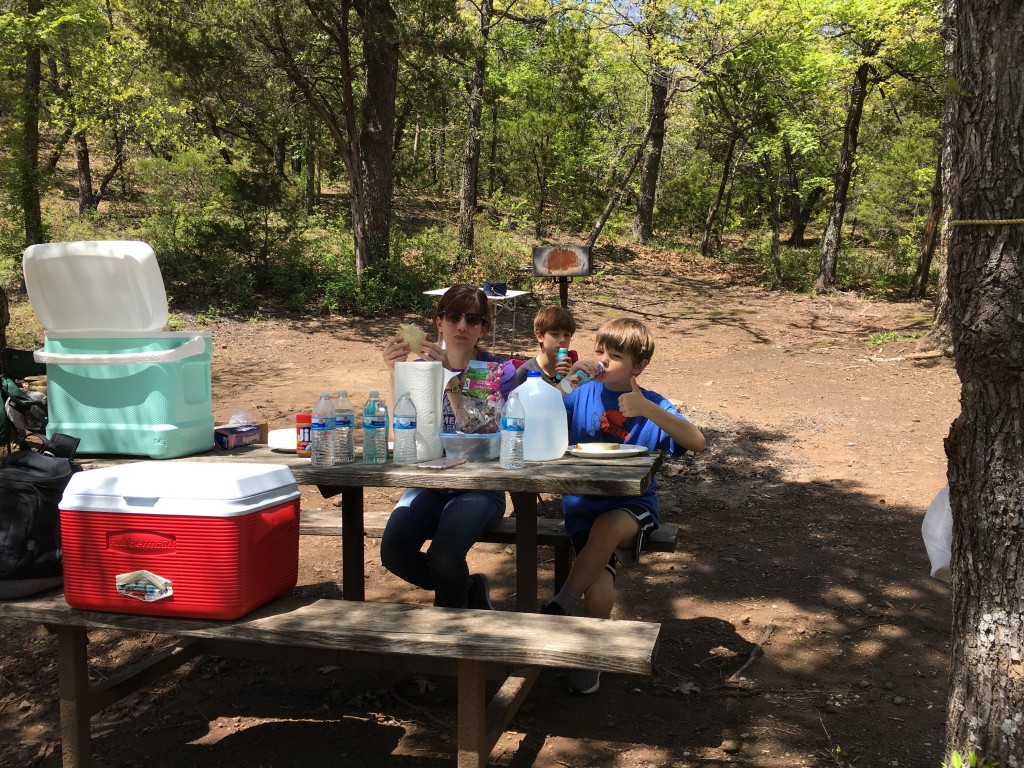 We kept it simple by staying within an hour drive from home. Turner Falls is a pretty little state park in south-central Oklahoma with a couple of great swimming holes for when the weather is hot, easy hiking trails, and lots of shaded camping spots. Another way I kept it simple was with the food. I left most of the cooking gear at home and instead planned on the only food that needed heat would be hot chocolate, instant oatmeal and chicken tenders reheated over the coals in the grill. Peanut butter and jelly sandwiches, chips, fruit rounded out a tasty lunch.
When talking to my sister-in-law later that weekend about our little get-away, she asked me what one does on a camping trip. The answer: hang out.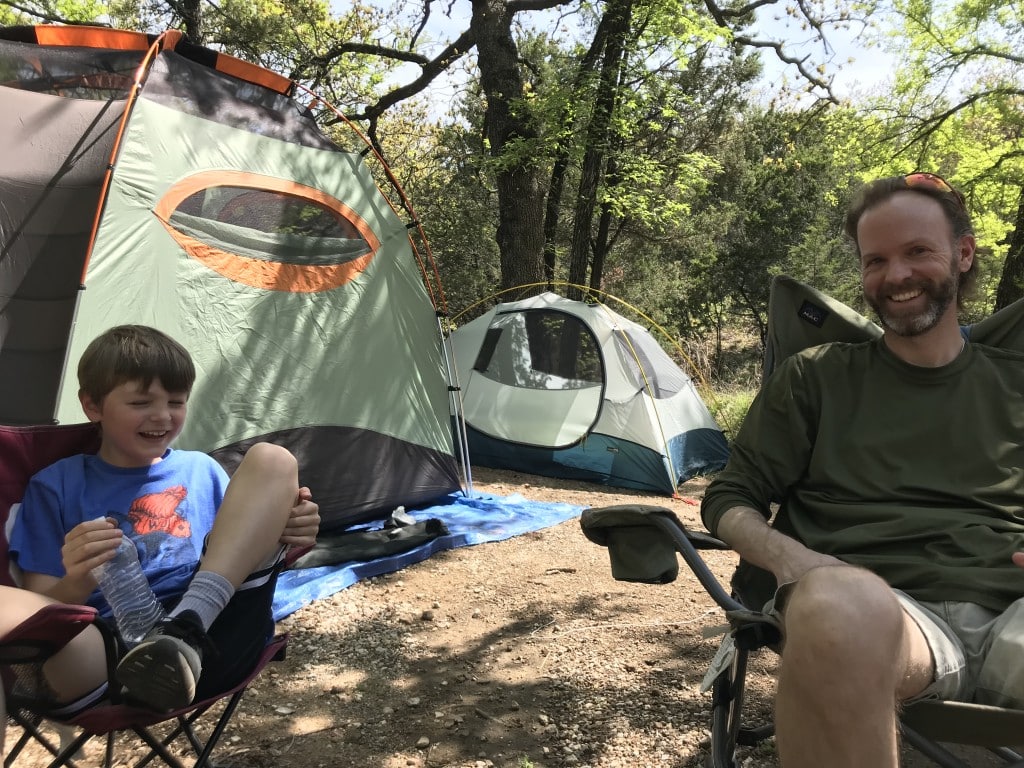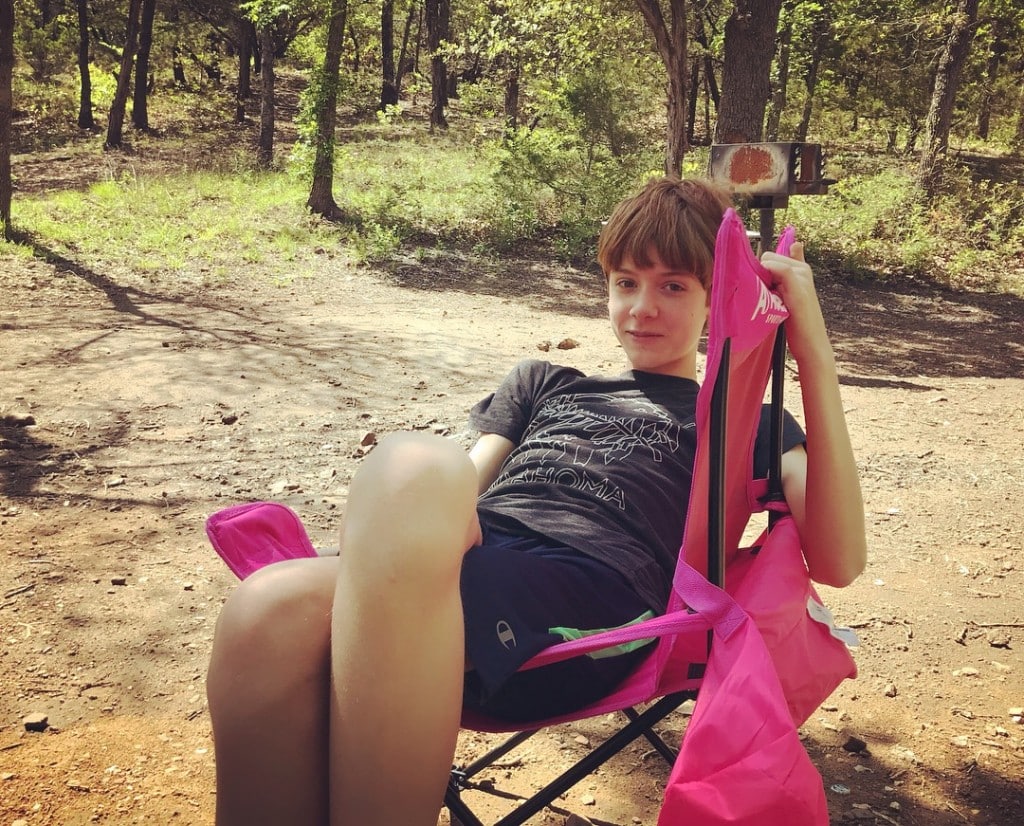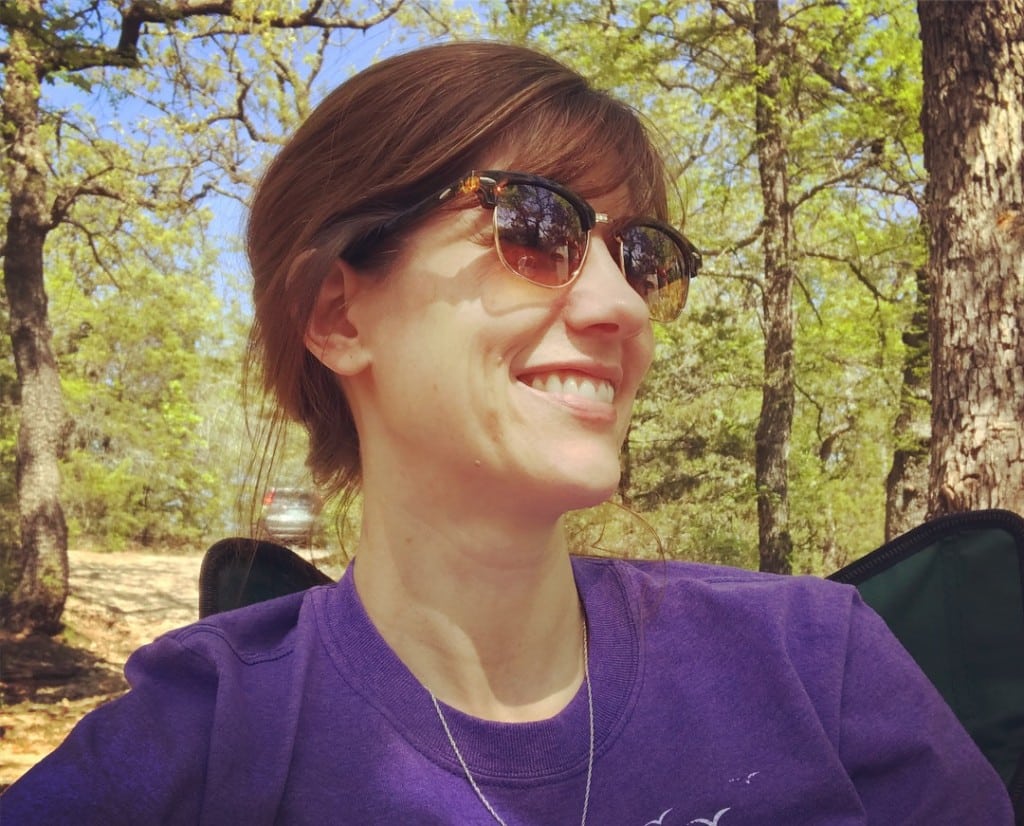 The point isn't that we kept it simple by eating deli chicken tenders warmed over coals or hiked the easiest one mile hike ever. The point is that we unplugged for 24 hours and plugged into each other. We sat around in our camping chairs and talked about what was working and what was not working in our daily lives. We came up with solutions together to problems that were bugging us. And by "us" I mean "me" but everyone listened and I finally felt heard.
We joked about peeing in the woods and farting in tents. We snuggled in our sleeping bags and sang hymns and Bad Lip Reading songs. We drank hot chocolate together and ate grocery store made apple turnovers and the combination was magical. I don't know why but food tastes so much better at a camp site. I ate those same apple turnovers a couple of days later and while they were yummy, they weren't the same.
We looked up from our frigging screens.
That was the silver bullet. We paid attention to each other instead of to our phones. Yes, we used them to capture the memories and search organizational cubbies that will forever change the way we live our lives, but 99% of the time we were enjoying each other. Even when we were annoying each other, it was an annoying that was worth it.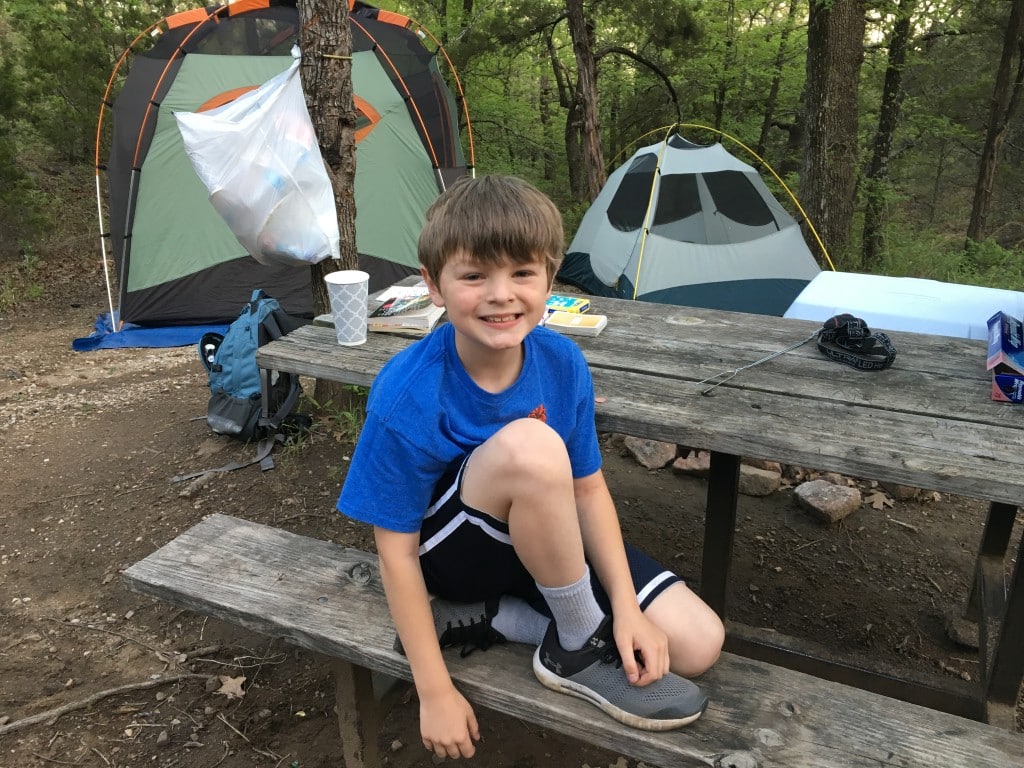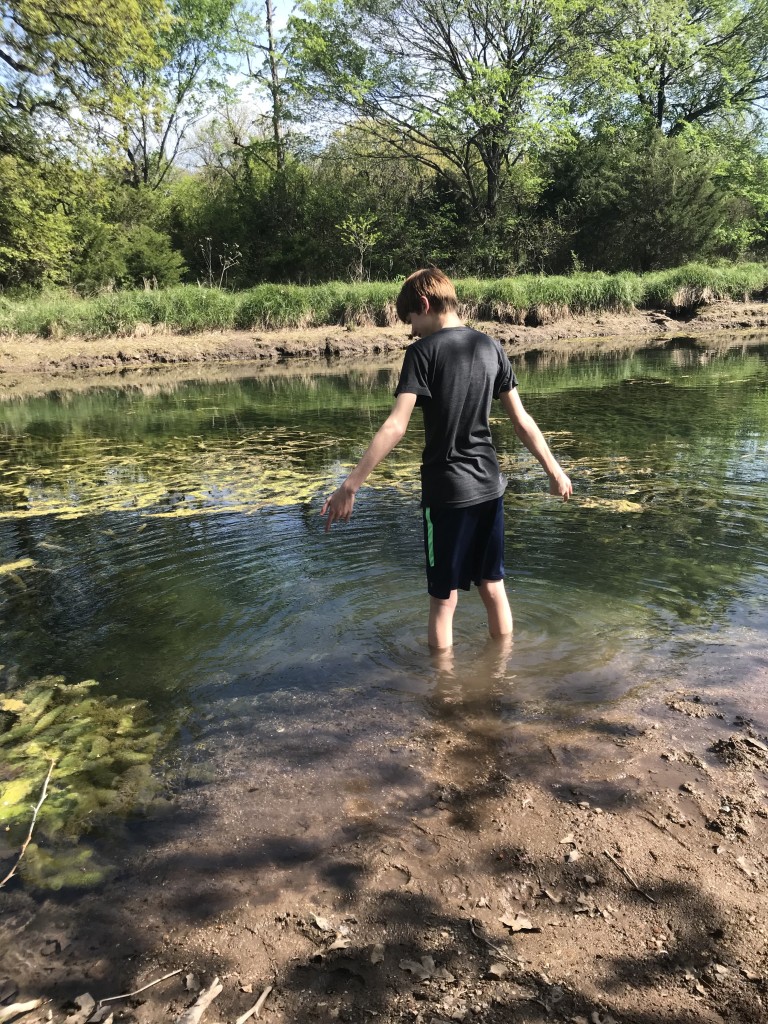 The next afternoon we were back to our regular, busy lives. Running off to study, attend meetings and dinners. We went back to our cluttered house, the laundry, and homework. We went back to Fortnite and Disney Infinity and Instagram. We went back to looking at our screens.
But for 24 glorious hours we were simply a family of four.