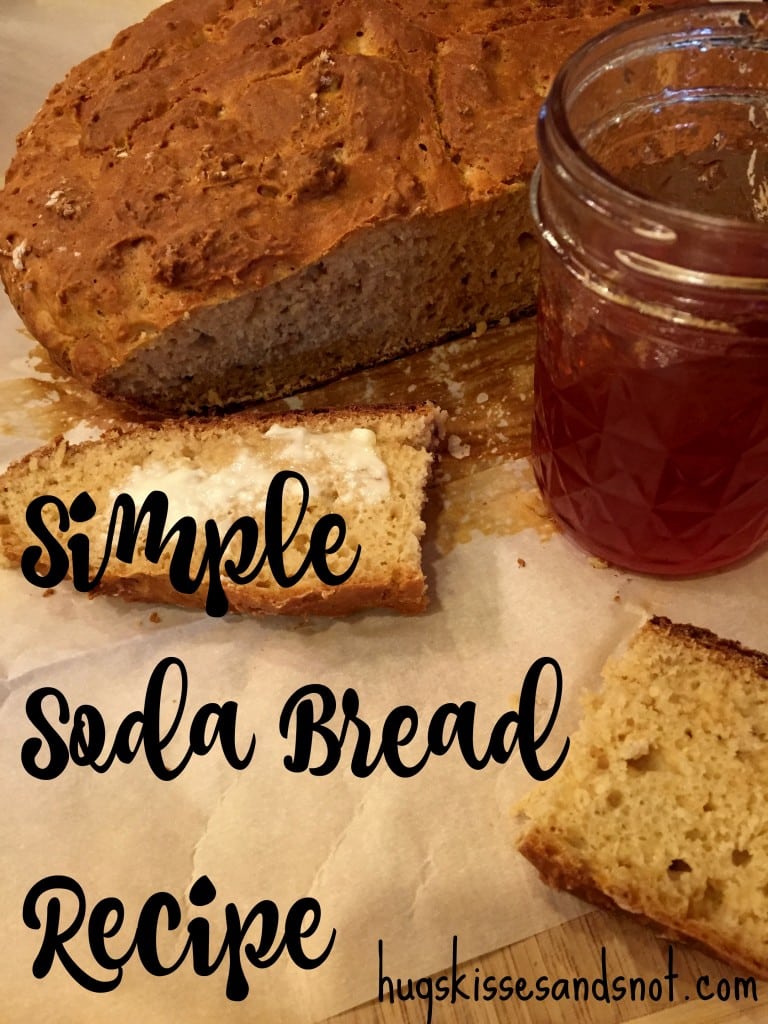 I'm ashamed to say how long it's been since I've done a chat video and even more ashamed to say how long it's been since I've done a chat video with BFF. A year ago I sat down with BFF and we made the first Hugs, Kisses and Friends Chat Show. It was so much fun…because we always have fun when we're together. We had all these great intentions of making it a regular thing. Well, you know what they say about good intentions and the road to hell. Not that we're on a highway to hell or anything (not anymore, college is way behind us) but we did have great intentions and then real life happened and BFF became a middle school teacher (please say a prayer for her) and need I say more.
Over spring break she came over to hang out and food usually happens when she comes over. On a whim we decided to make her grandma's soda bread recipe and on another whim we decided to capture it on video for your viewing pleasure. This soda bread recipe is so delicious and super simple, I can't believe that I am just now discovering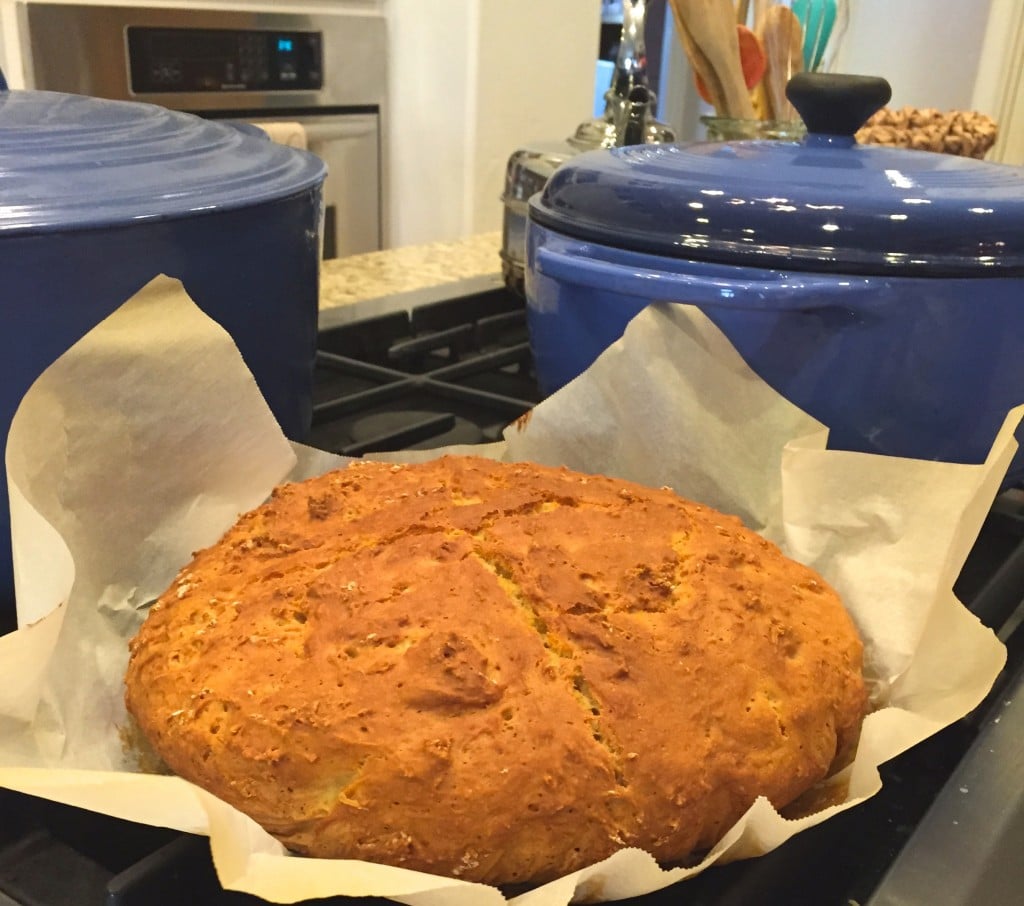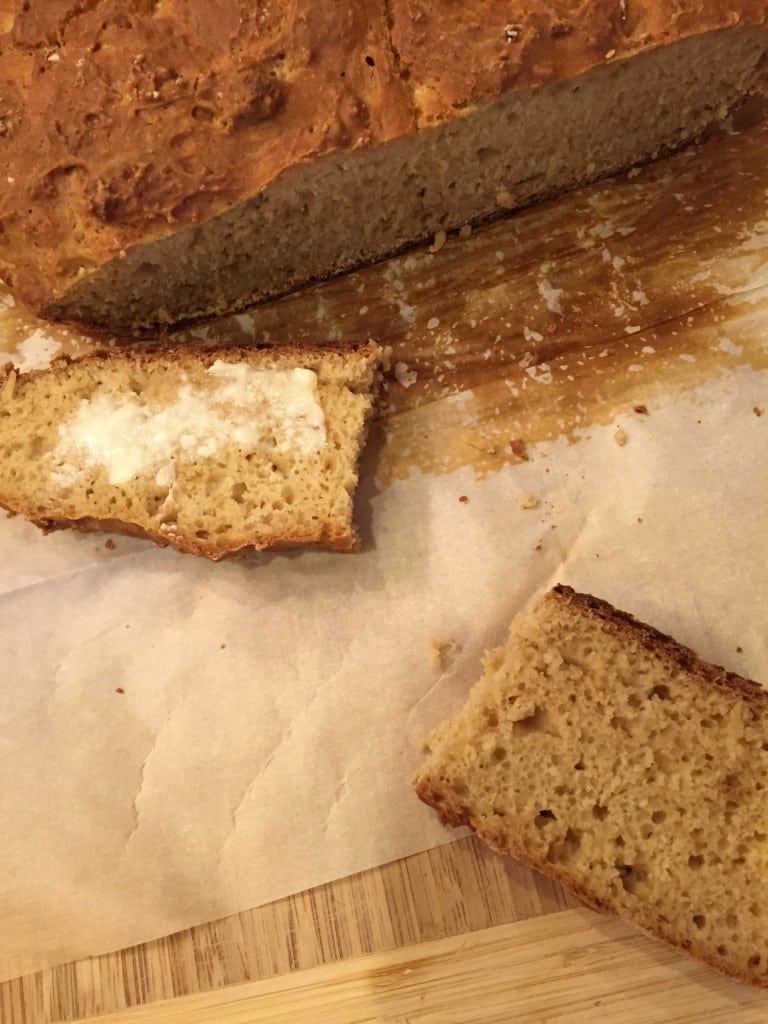 https://www.youtube.com/watch?v=nFhzPsK7fY8
I think the thing that I love most about this soda bread recipe (other than making it with a friend) is that it does not involve yeast. There is something about yeast that scares me. Making sure the water is just the right temperature, then you have to let it rise in a warm spot. What if your spot isn't warm enough? Or you don't kneed it just right? Or your water was too hot or too cold? Too many things can go wrong with yeast, it stresses me out. Soda bread on the other hand only has four ingredients, doesn't take all dang day, isn't fineky about temperature and you can have it smothered in butter and in your tummy in about an hour. Bam.
Here is Christine's grandma's soda bread recipe
Simple Soda Bread
2016-03-28 12:11:37
Ingredients
3 cups flour
1 rounded tsp soda
1 rounded tsp salt
2 1/4 cup buttermilk
Instructions
Preheat oven to 450 degrees.
Press a piece of parchment paper into a dutch oven. Cover and place in hot oven.
Combine dry ingredients in a large bowl. Create a well in flour mixture and add buttermilk. Thoroughly combine. Dough will be very wet and sticky.
Remove dutch oven from preheated oven. Drop dough into heated dutch oven and form a ball.
Cover and bake in 450 degree oven for 45 minutes.
Remove lid after 45 minutes. Bread should be golden brown. If it is not golden brown on top, bake for 5-10 more minutes without lid.
Hugs, Kisses and Snot https://hugskissesandsnot.com/
Related Posts via Categories