Disclaimer: I was compensated for this post. However, all thoughts, opinions and silly kitchen antics are my own.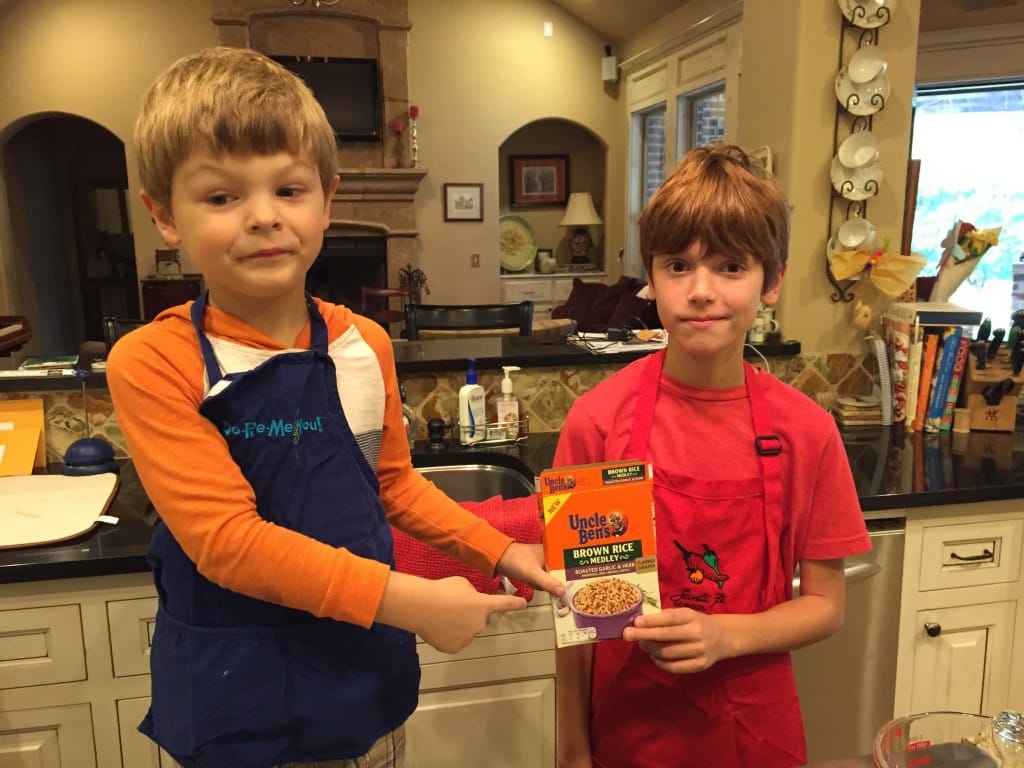 Just a few months ago at Arkansas Women Blogger University I was introduced to a group called The Pack Shack. While I was in Arkansas learning all the blogging things, we spent time helping them package nutritious and self-stable meals for those in need. In just one hour we packaged over 10,000 meals. 10,000. That's a lot of rice. The Pack Shack folks are on the ground, doing the good work of feeding the hungry, taking care of their neighbor and encouraging those who can to get involved and do the same. The Pack Shack depends on donations and grants to keep doing their important work. So, when I heard that they have the chance to obtain money from Uncle Ben's that would help them provide 200,000 meals, I was all over it.
The fun part of this Uncle Ben's grant is that they want to see kids in the kitchen, learning how to prepare healthy meals, spending time with their family. Doing what kids do best, being silly.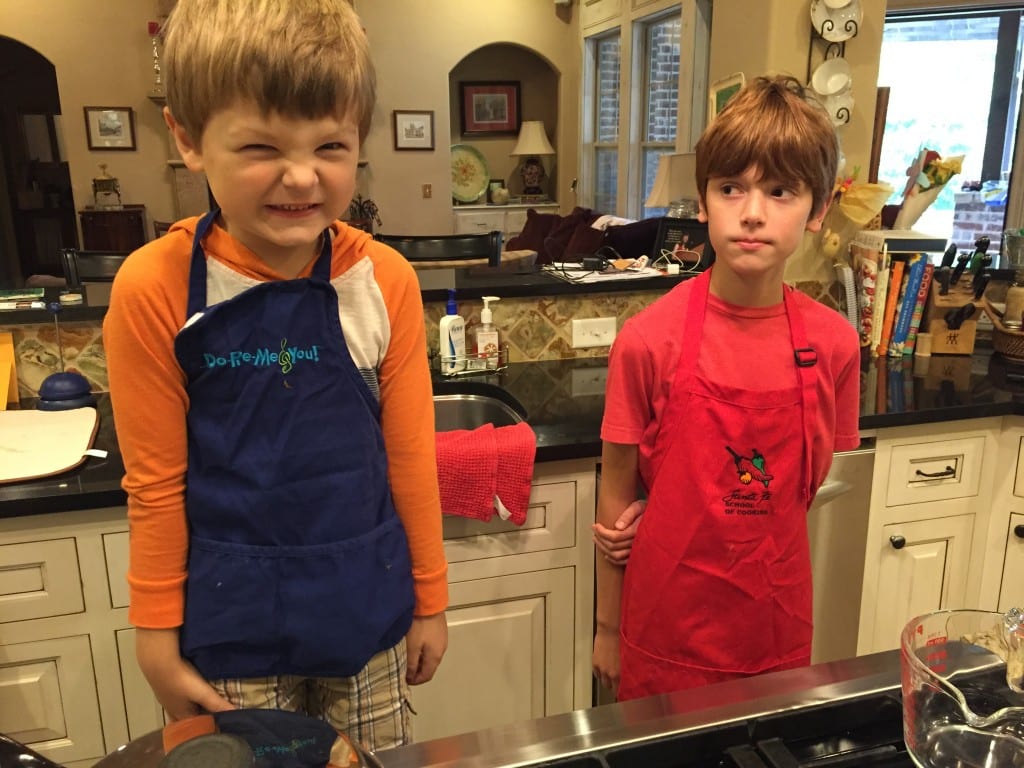 My boys helped me prepare a simple meal of Uncle Ben's brown rice, sautéed chicken and steamed broccoli. The work of teaching them to be self-sufficient starts now. It will be many years before they are out on their own but I want them to slowly learn the tools they will need when they hit the real world. Plus, I want them to be able to impress their future wives with their ability to cook them a candle lit dinner. Future daughter-in-law(s), you're welcome.
Now it's your turn. Uncle Ben's is having a contest called the Uncle Ben's Beginner Contest. It is aimed at getting kids in the kitchen to learn how to make healthy meals and the benefit of the family dinner table. This contest rocks because you have the chance to win $15,000 for your family and a $30,000 school cafeteria makeover. Hop on over to www.goodx.com/ben to enter. Get the kids in the kitchen and make a fun video of them creating their own Uncle Ben's recipe. Make sure to check out the contest rules because the video length can be no more than 3 minutes. I've got a little bit of editing to do.
Related Posts via Categories