Disclaimer: This Little Free Library is sponsored by Alpha-Bits cereal. However, all opinions, comments, photos, thoughts, manual labor are my own.
Recently I acquired a Little Free Library from my blogger friend Jennifer at Jenx67. After a couple weeks of busy schedules and a melt down or two, Dear Husband and I were finally able to get the posts set, library secured and painted and now we are ready to go! (installation instructions for the carpentry challenged coming soon)
The LFL came with several books to get us started. I had the boys pull a couple of books from their rooms so they could feel a part of the process. I also pulled Divergent and Cold Mountain out of my collection to entice the adults in our neighborhood to participate. A few neighbors stopped by while I was painting it to find out what the heck this was all about. None of them had heard of LFL before so I decided to included a informational sheet inside to help neighbors know how to use it.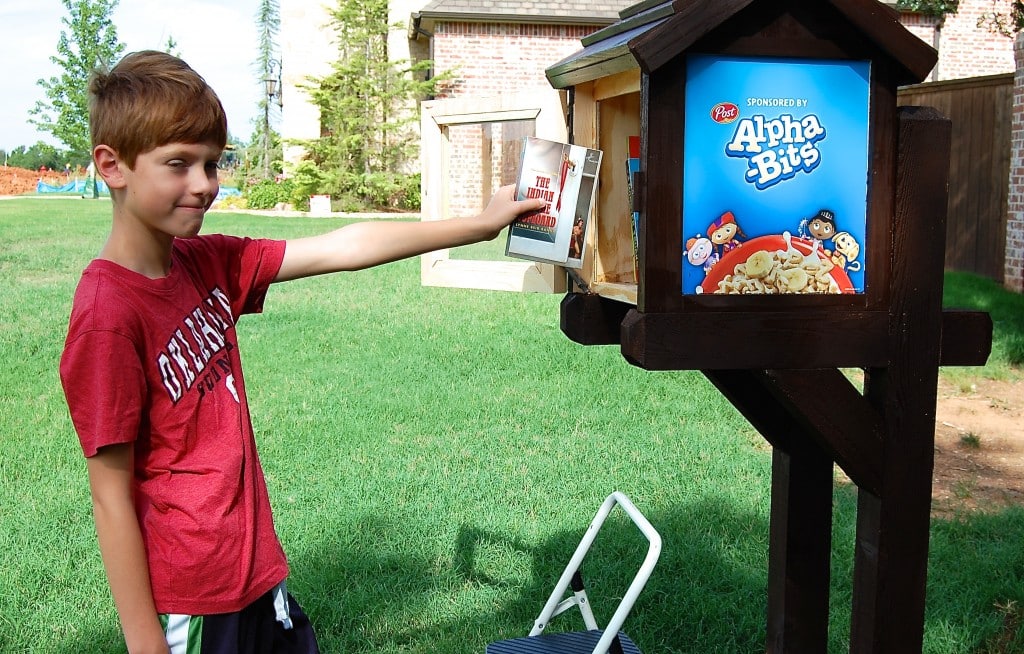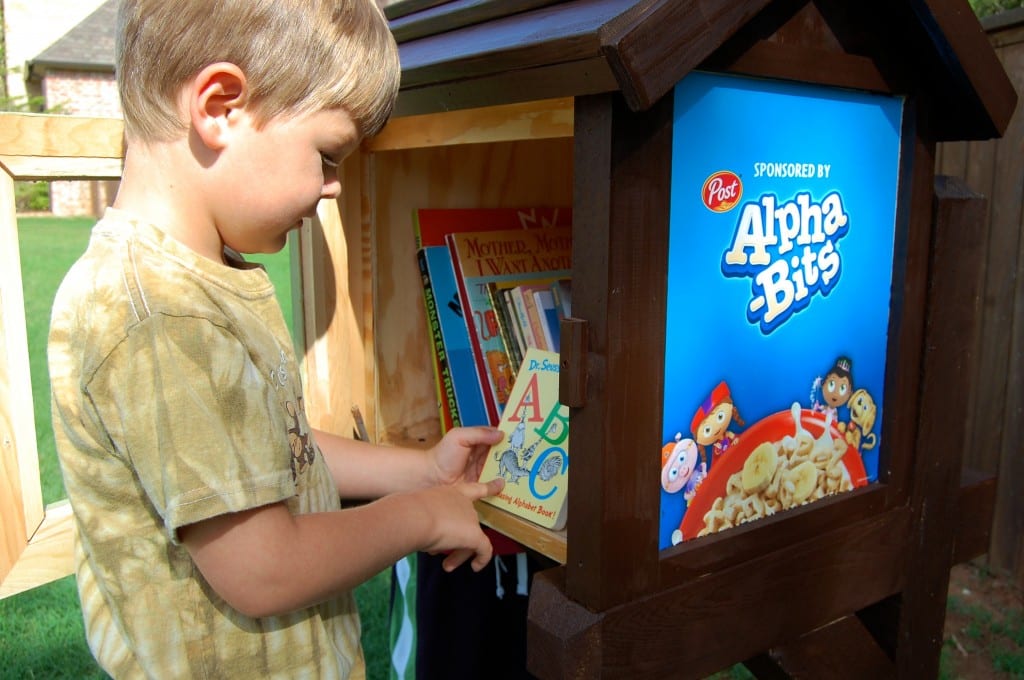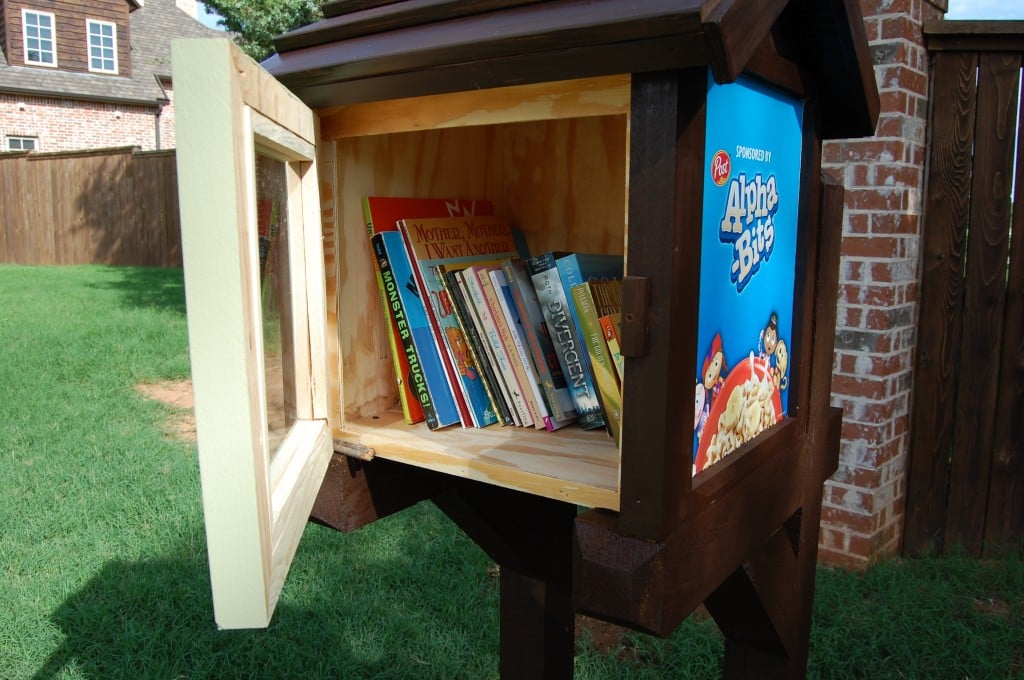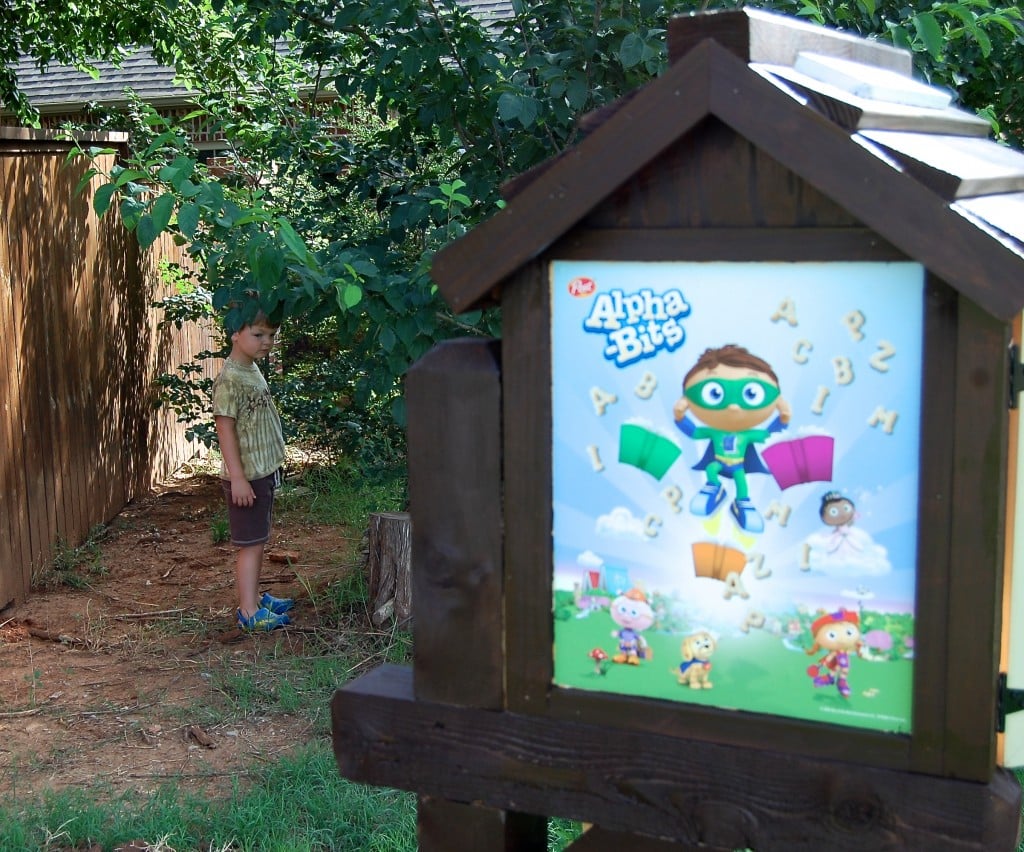 I can't wait to see what books neighbors borrow and leave for others to enjoy.
To find out if there is a Little Free Library near you or to learn how to get one visit the Little Free Library site.
Now I'm curious…have you seen one of these cute little libraries in your area? Have you ever borrowed a book or left a book? Do you know anyone (besides me) who has put up a LFL? What do you think?
Related Posts via Categories