This post should really be titled: How to Install a Little Free Library for the Carpentry Challenged
Have you seen my Little Free Library? It's so cute and my neighbors are starting to catch on. I've noticed that a few books have been borrowed and some new books have been left in it.
One thing my LFL didn't come with was instructions on how to secure it in the ground. Dear Husband and I are creative but not exactly carpenters. Thankfully my awesome-possum blogging friend, Heather a.k.a. Minivan-Mamma, also has a LFL and had figured out a stress free way to get that baby up and running.
Everything you need can be found at Home Depot. (But then again, what can't be found at Home Depot or Lowes when it comes to home projects?)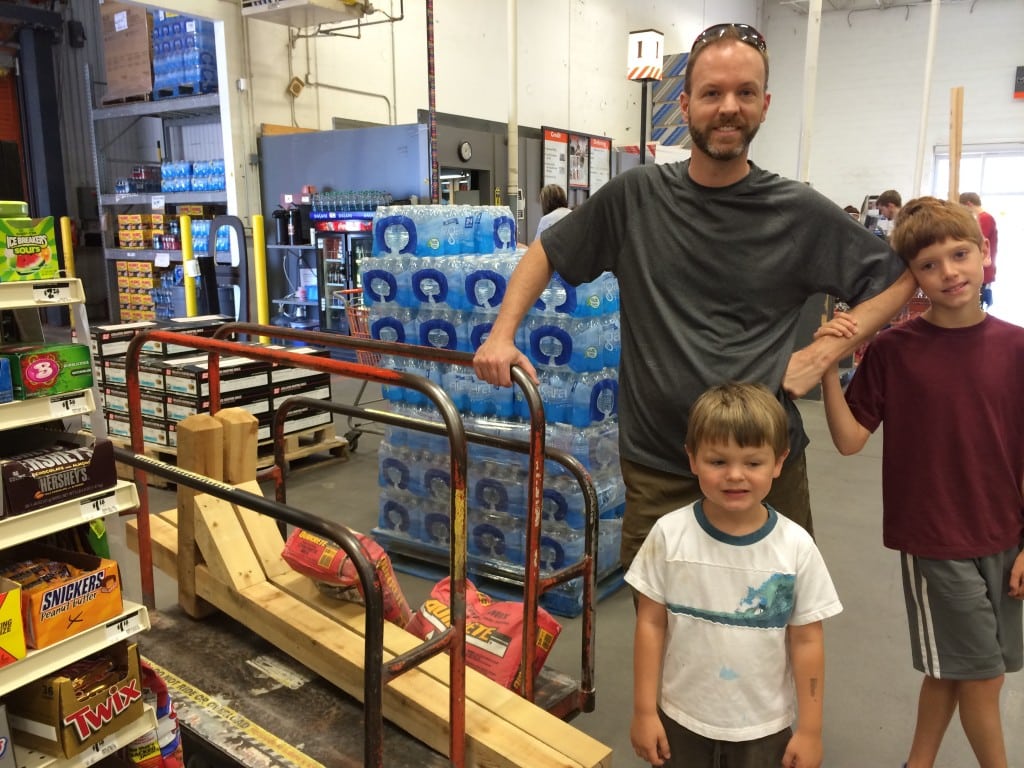 How to Install a Little Free Library Supplies and Instructions:
What you need:
2 mail box posts ($24 each)
2 50 lb. bags of quick-setting Quikrete ($5 each)
level
3 inch screws
1 quart wood stain ($7)
paint
long stick i.e. broom stick, to stir Quikrete
measuring tape
painters tape
2 paint brushes (one for the stain and one for paint. Use a synthetic brush. Natural bristles are a mess)
You can find the basic mail box post in the lumber section at the hardware store. These are about $24 each. If you want something a little more fancy there is a bigger selection on Home Depot website. However, it was a stroke of luck that the depth of the post where you would normally secure the mailbox is the exact depth of the basic LFL. Score.
Warning: this is a two person job. Do not try to do this by yourself or you will curse the day you ever learned what quikcrete was.
Thoughts on paint: If you only want to paint the panels of your LFL you just need a smidge of outdoor paint and buying a quart is a waste of money. Problem solved…There is a display of Behr sample paint at the paint counter. Pick out the color you want from the Behr paint chips then pick the paint sample type you want, i.e. indoor, outdoor, eggshell, satin, etc. The paint guy will mix just that little bit and it's only a couple of bucks as opposed to spending $15 on a quart. Genius!
Thoughts on stain: I found out the hard way that the small, 8 oz. can of stain is not quit enough to stain the posts and LFL. 1 quart is more than enough but cheaper than buying two small cans.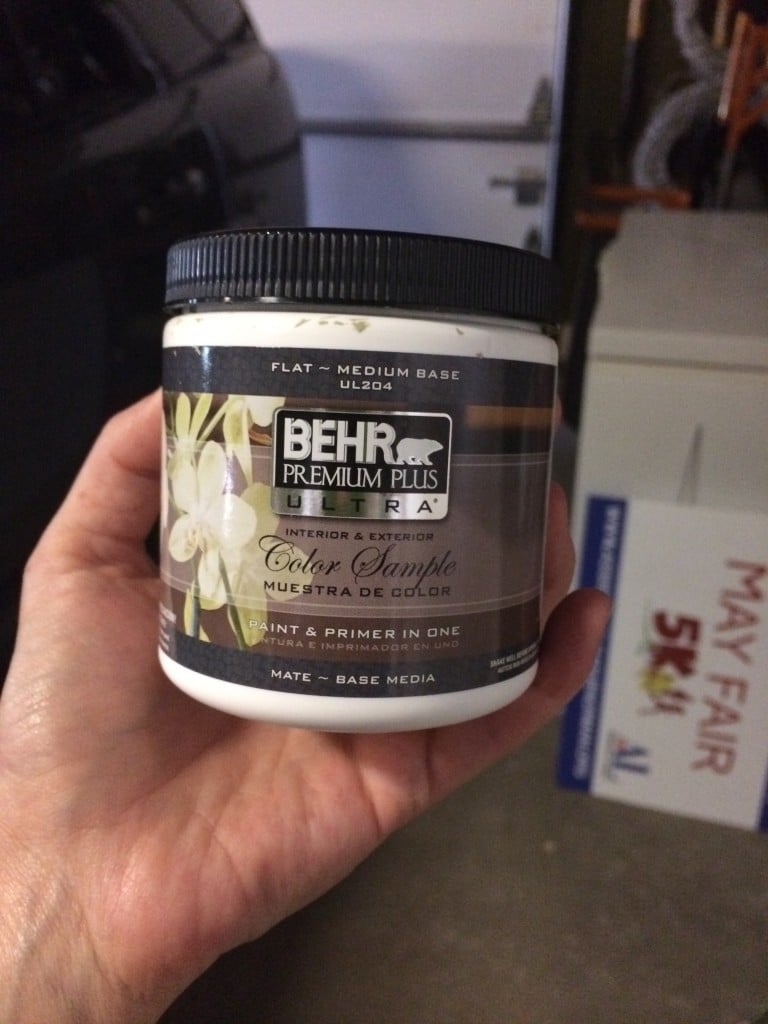 1. Before you leave the store have an employee cut 4-6 inches off the bottom of the mail box posts. These bad boys are pretty tall and this will save you the trouble of having to dig a super deep hole.
2. Once you have decided on the perfect location for your LFL; dig a hole 18 inches deep and about 3 times as wide as the post width.
3. While one person holds the post in place in the hole (while keeping it level…by using a level), the stronger person needs to pour about half of the bag of Quikrete into the hole. Add water, stir, add water, stir. The consistency should be like pancake batter. Add the other half of the bag and repeat. This stuff sets up super fast so stir like the wind.
4. Give yourself a breather and let it set up before digging the next hole. A couple hours or overnight, depending on your level of exhaustion.
5. Measure the width of your LFL. Use that measurement to figure out how far apart the two posts should be. Mark that spot and dig the second hole. Use a piece of board and level to make sure the posts are lined up. You may have to add or take away a little dirt until you get the two posts horizontally level with each other.
6. Once you have the second post right where you want it repeat step 3.
7. Allow the set up, 1-2 hours. Secure the LFL to the posts with the 3 inch screws. We used 6 screws; 3 through the bottom of the LFL down into the horizontal arm of the post.
8. Stain and paint.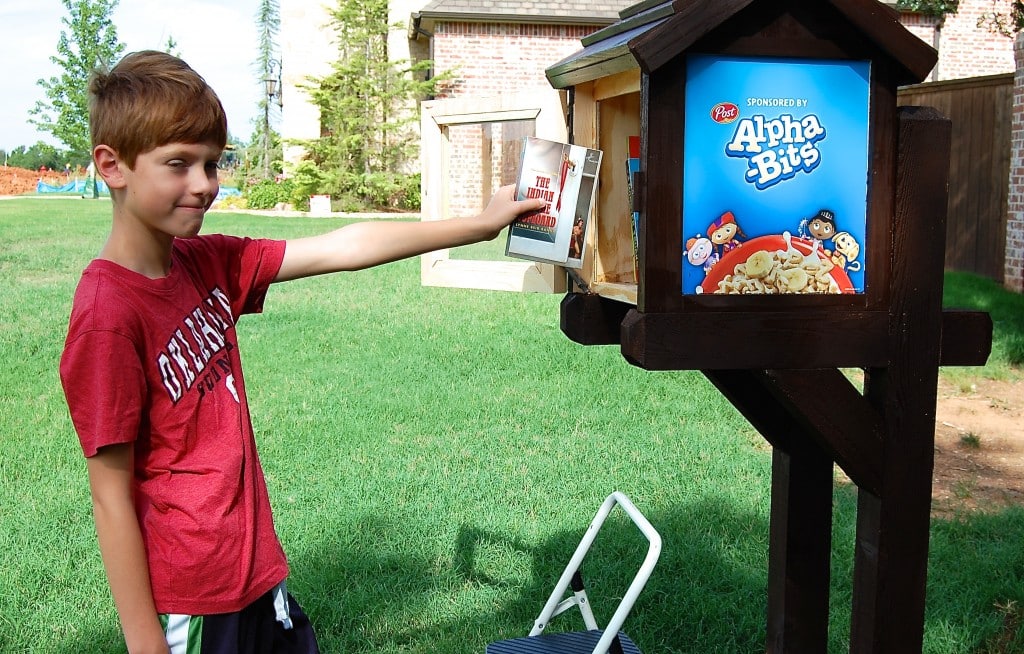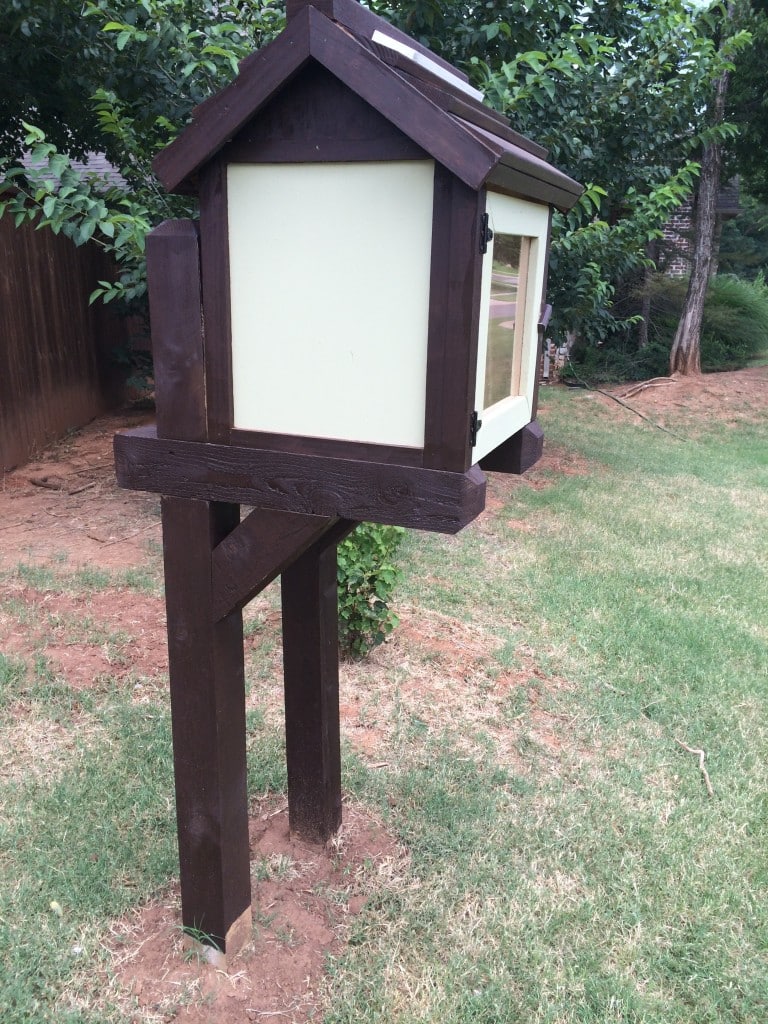 Done! This process took us two days but could be done in one day if you started first thing in the morning. After all the supplies and two trips to Home Depot we spent about $70.
Do you have a LFL? How easy/hard was your installation process?
Related Posts via Categories