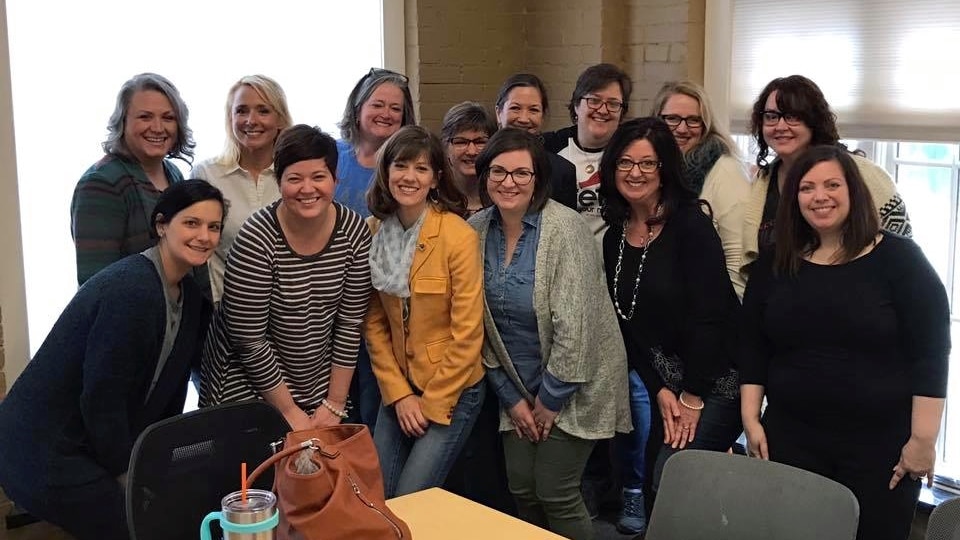 This year marks the final season of Listen To Your Mother in its current form across the country. I was part of the Listen To Your Mother OKC cast in 2014 and what an incredible experience that was. Now, I can't believe that I get to be a part of the final cast for Oklahoma City.
We had our first read through last weekend and whoa Nelly, this is going to be a good one. Every year has been a really good one, but these women brought their A-game.
Some were funny, some light hearted and some heavy and raw. After listening to all of the stories I got a sense that every woman flayed open her heart to find the words. That evening after returning home and getting dinner taken care of, I felt especially tired and had a deep desire to crawl into bed early with a good book. After thinking through the stories, I realized that I was exhausted emotionally and needed to shut my brain down early. Meeting the cast and processing their stories for the first time took it out of me.
I don't want to give anything away but the stories of motherhood cover everything from adoption, post-partum depression, chicken breasts, pageants, loss, redemption, helicopter parenting, and so much more. The good, bad, ugly, and beauty of motherhood are covered in the lineup of the stories these women are sharing. At one point I did a mental double take and thought; Wait, did she just say her mother was in an internment camp?!
If you are in the Oklahoma City area I would love for you to attend this year's show on April 30. Tickets can be purchased online HERE proceeds and any additional donations will benefit the Boys and Girls Club of Oklahoma County. Each Listen To Your Mother show chooses a local non-profit to support which really warms my heart. If you have the opportunity to lift someone up, why not?
If you're not in the Oklahoma City area, please take a look at the other cities and consider attending a show. I promise you won't regret it. Find a list of the 32 cities HERE.
Related Posts via Categories