Disclaimer: This is a sponsored post. I was given a weekend package in return for this review. All thoughts, opinions and ideas are my own.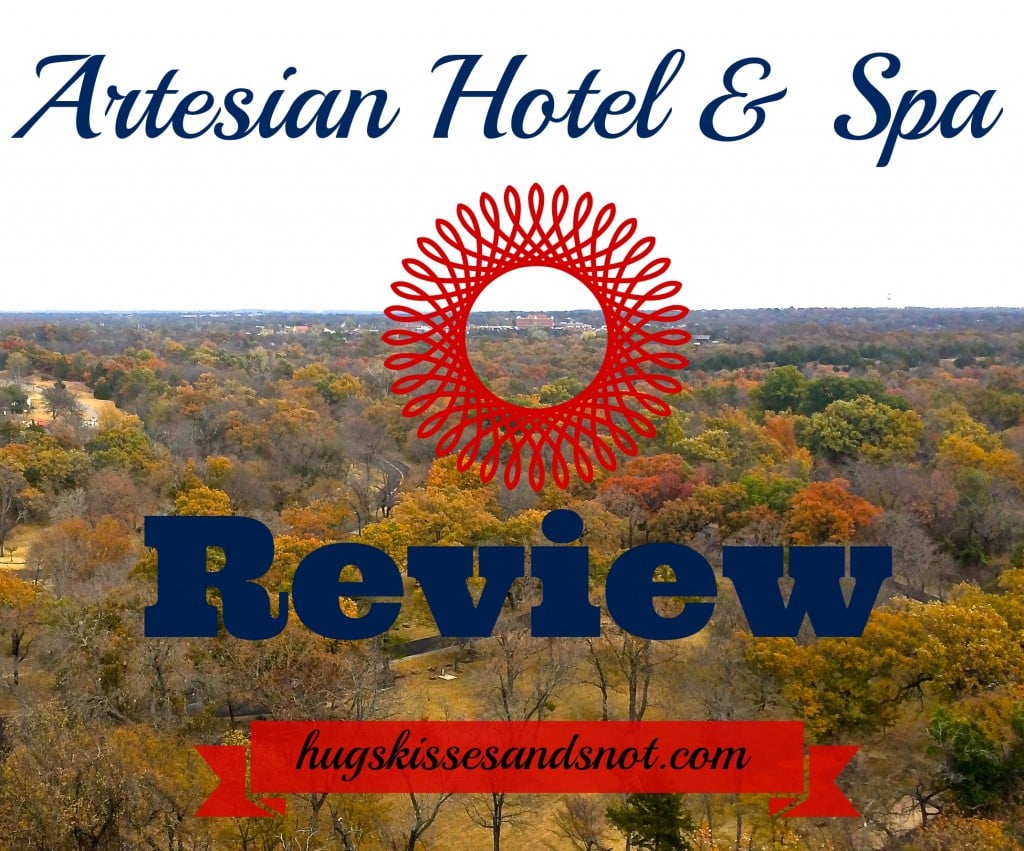 There is something that is very important to a healthy marriage.
Time alone together.
Kids are wonderful and precious and a blessing. They are also draining and time-consuming and selfish. If you don't watch out, before you know it you will have gone days without really talking to your spouse. Really taking time to find out how they are doing. Husbands need attention too, just like the kiddos, or they feel left out or like a fifth wheel. Moms spend so much energy taking care of the kids, the house, the community that sometimes the marriage can take a back seat. This is a dangerous place for a marriage to be.
Date night is essential for us. A weekend away is like a B-12 shot to our relationship. Taking time to just be together, talking, focusing on us, sleeping in. Even if it's for 24 hours, a weekend away is just what the doctor ordered.
Our lives are very busy so finding a place to escape that is both luxurious and close by is a life saver. The Artesian Hotel & Spa in Sulphur, OK is like a bright sparkling diamond nestled in the Arbuckles. You would never guess that Sulphur would have a 4 star experience but they do.
Artesian Hotel & Spa Review
We were both really impressed with the hotel the minute we walked in. It was already decorated for Christmas with beautiful trees in the lobby.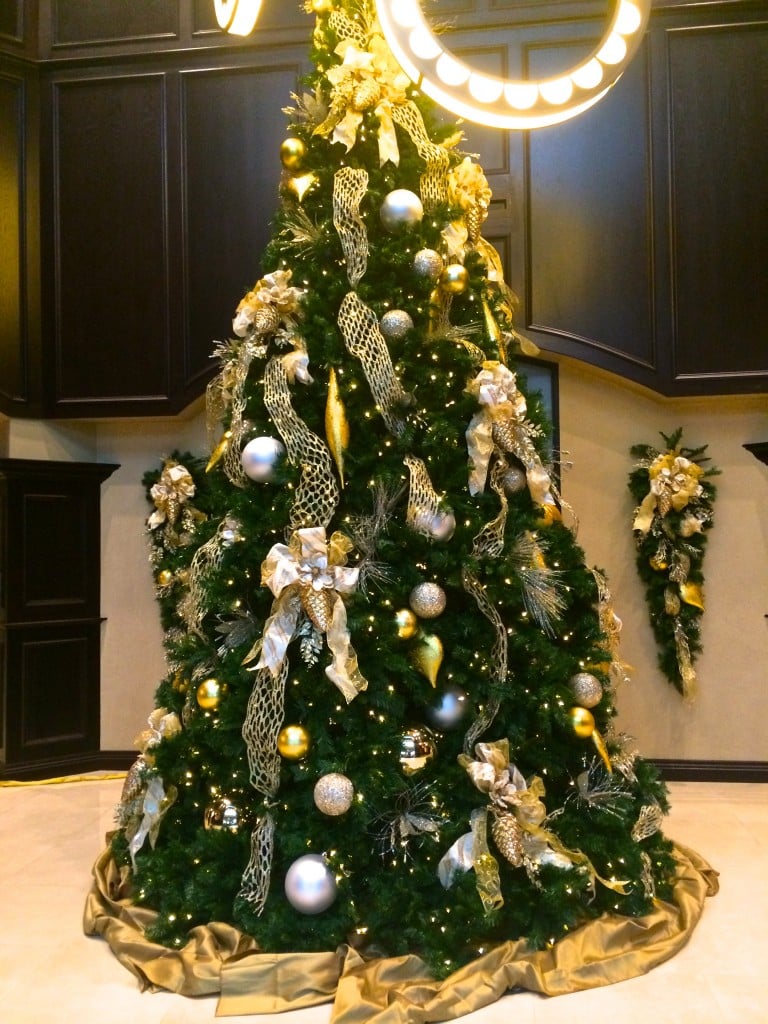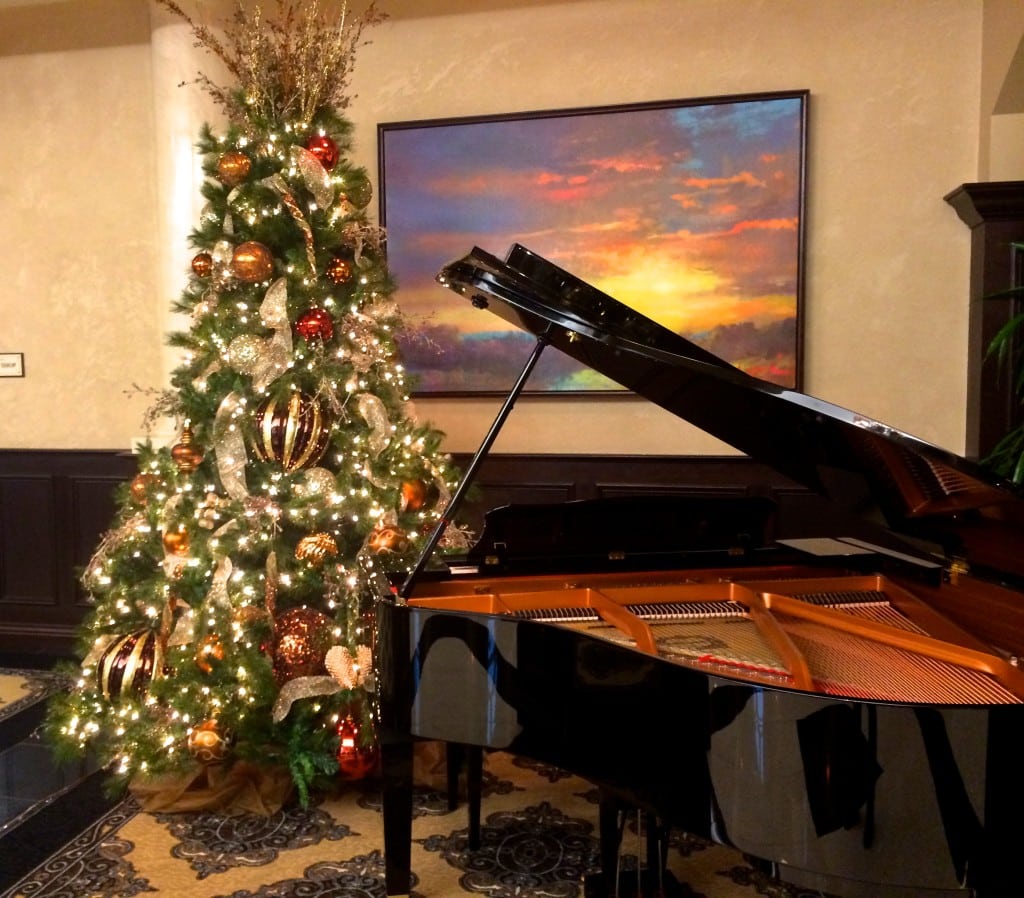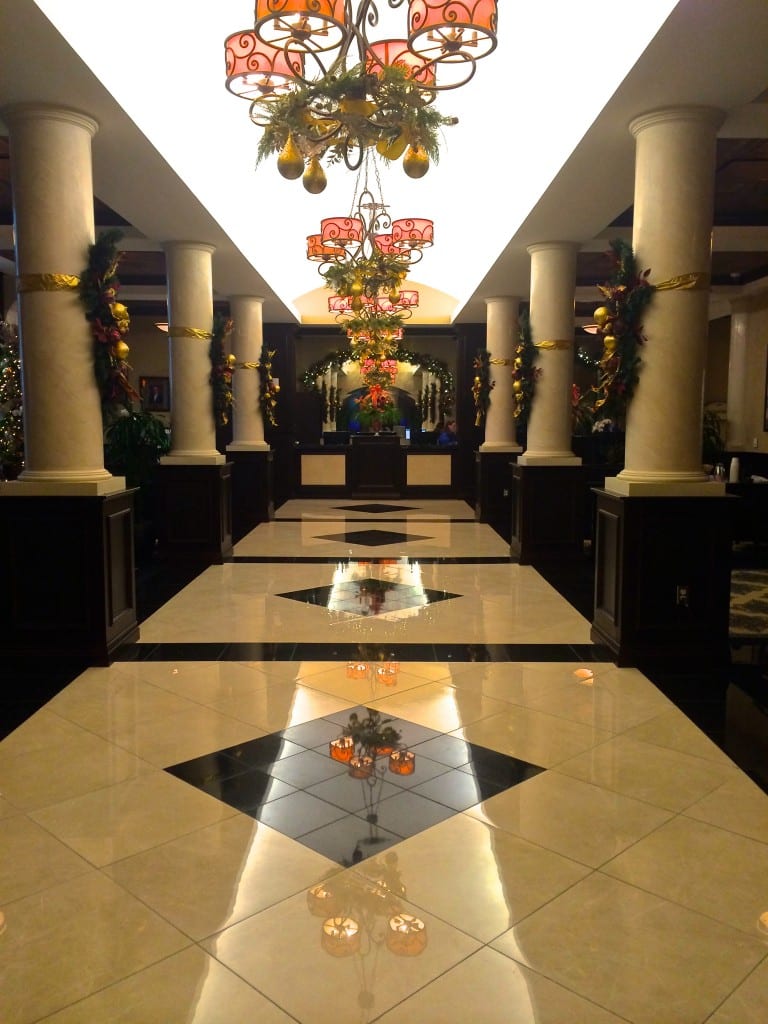 After seeing the beautiful lobby I was really excited to see our room. It did not disappoint. Check it out for yourself.
https://www.youtube.com/watch?v=g4yEA4WBQ3c
After we were settled into our spacious room, Dear Husband settled in to watch football while I headed downstairs to the spa. I had booked appointments earlier that week and thank goodness I did because I think we got the last available times for the day. I started off with a mud wrap. If you've never had a mud wrap it is something that makes you feel very posh. They scrub your arms, legs and belly with a gritty mud (I probably could have dug up some from my back yard and brought it with me) and then wrap you up in a plastic cocoon and leave you for 20 minutes to stew in your own muddy juices. After you are nice and toasty, she wipes you down and then has you shower the rest of the mud off. My skin was very smooth and pink and made me feel like I should be wearing sunglasses indoors lest someone recognize me and bug me for my autograph.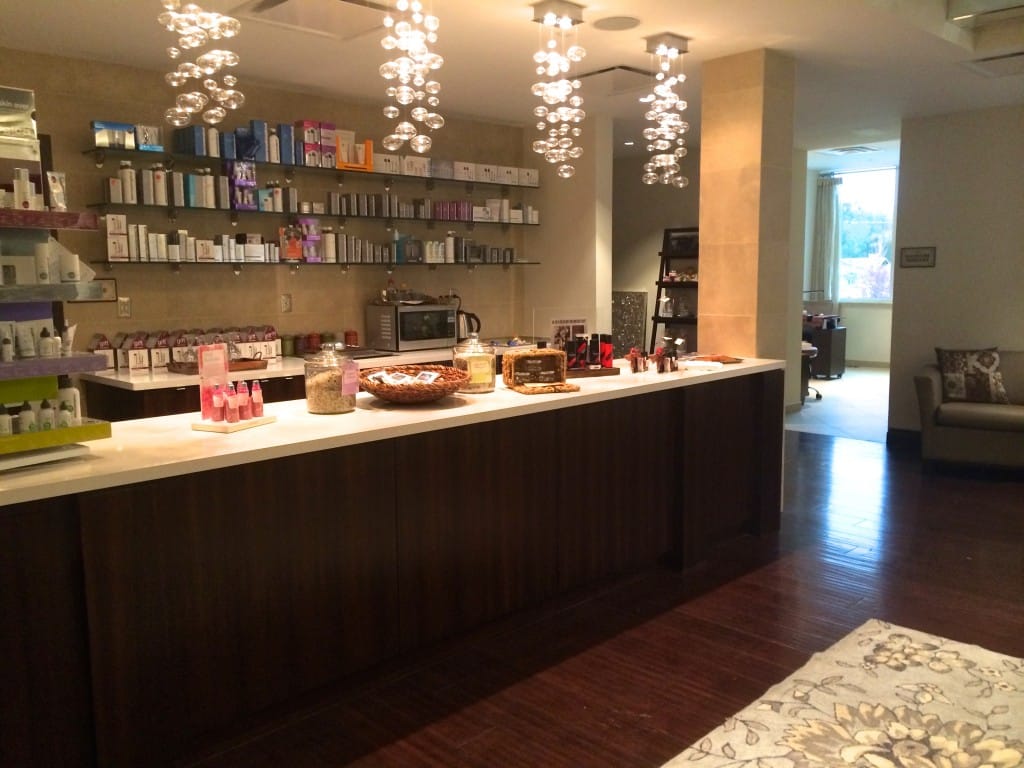 Lobby of the Sole'renety Spa
Later that afternoon Dear Husband and I had a couples massage. It's basically a regular massage but you're both in the same room. It was wonderful but I'm not exactly sure why people think a couples massage is all that special. It's not like you can hold hands while being massaged or want to have a conversation. Maybe a couples massage is appealing if you need to keep an eye on your husband while he is being rubbed on by another woman…but if that is a concern then you might have bigger problems than a weekend away will fix. ahem.
The mens and womans locker rooms each have a dry sauna and a steam sauna. If you want to relax in the whirlpool, bring a bathing suit because it is co-ed. I've been in some really nice spas and this one was right up there.
If you're looking for a really special Christmas gift then the Sole'renity Spa at the Artesian might be just right. They have an incredible special for Black Friday. Buy one $100 gift card and receive four $25 gift cards to use as Christmas gifts or however you would like to use them. What an amazing 2 for 1. A similar special is running the rest of the month of December. Buy one $100 and receive two $25 gift cards.
That night we had dinner at the hotel restaurant, Springs at The Artesian. The food was American comfort food and absolutely delicious as well as a nice wine and cocktail list. While the food was incredible, the wait staff was a little unprofessional. We got the impression that they were more comfortable working in a diner rather than a 4 star restaurant. They could stand to use some more customer service and hospitality training. The Springs also serves breakfast but that left little to be desired. Stick with dinner and be patient with your waitress.
One thing that I really loved about this hotel is that if you don't want to see, hear, think about or smell the casino; you don't have to. I have a nose like a blood hound when it comes to cigarette smoke. Don't think you're fooling me with your body spray or only smoking in your garage. Never once did I catch a whiff of the smell of cigarette smoke that typically comes with being at a casino.
You may wonder…Sulphur? Really? I thought so too. Then I realized that we had camped at the Lake of the Arbuckles years ago and I loved it. Sulphur is a quaint little town in a really beautiful part of the state and the Chickasaw Cultural Center is outstanding. We strolled through their impressive grounds and took a drive through the Chickasaw National Recreation Center. If it hadn't been so cold I would have loved to have spent the day exploring the hiking trails. We vowed to bring our boys back in the spring.
If you are looking for a special getaway then I highly suggest The Artesian. Let me know what you think.
Related Posts via Categories