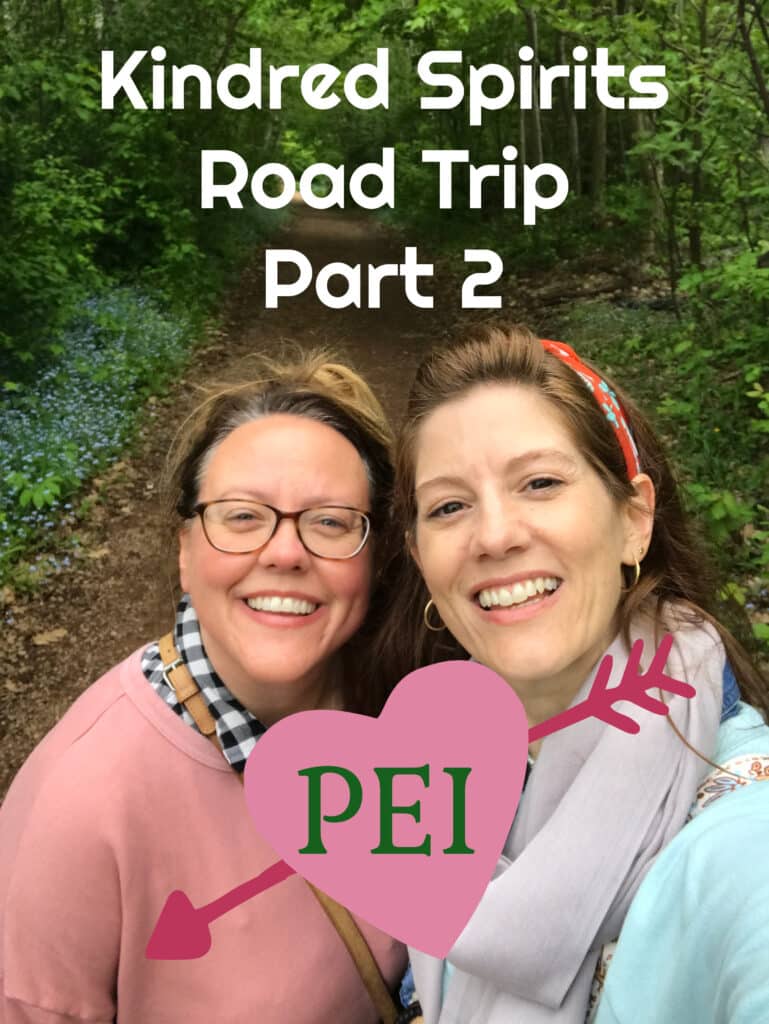 We hated to say goodbye to our gracious New Hampshire hosts but PEI was calling our name. It was, after all, the purpose of the trip.
After another day of driving and a very uneventful boarder crossing in Calais, Maine we stopped in St. John for an early dinner at St. John Ale House. It was here that I discovered Fiddleheads. In case you're as uneducated as I was about these eatable woodland delights, fiddleheads are simply the unfurled curly, tender end of a fern. Just in case you were about to venture into your back yard to harvest ferns; fiddleheads cannot be eaten raw. So don't just throw them into a salad. The fiddleheads we ate were pickled and served with other pickled veggies and smelt. They are officially my new favorite food.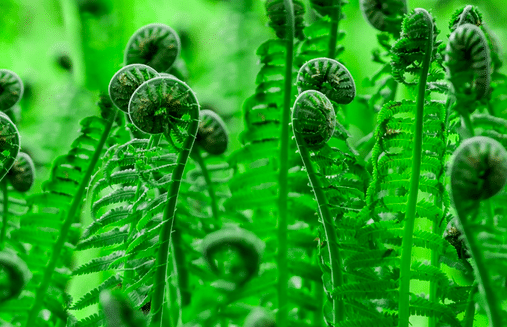 We also had fish and chips and a flight of local beer one of which was brewed using sour peach rings. The entire meal was a delight and the perfect start to our time in Canada.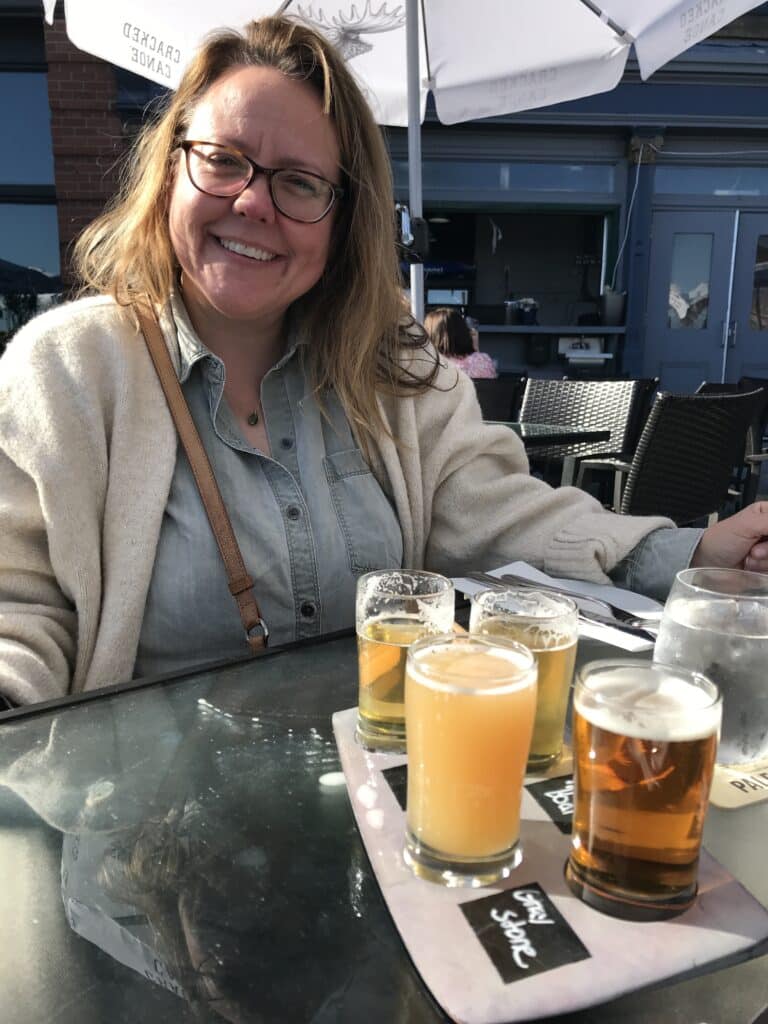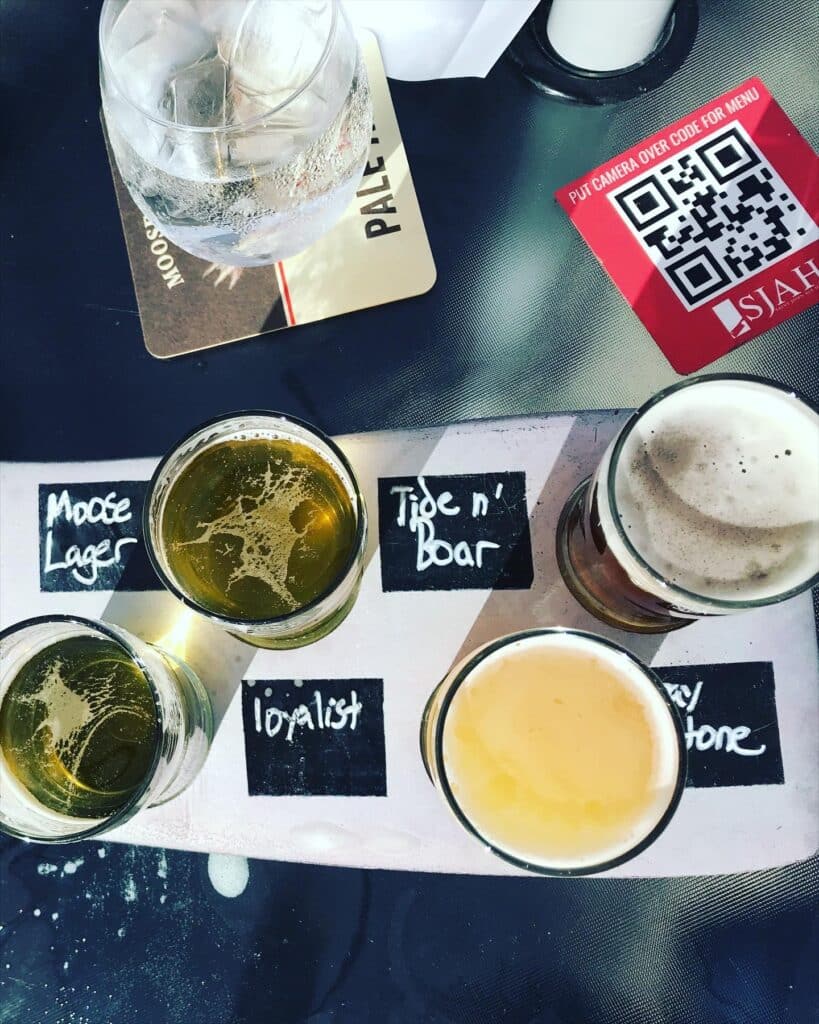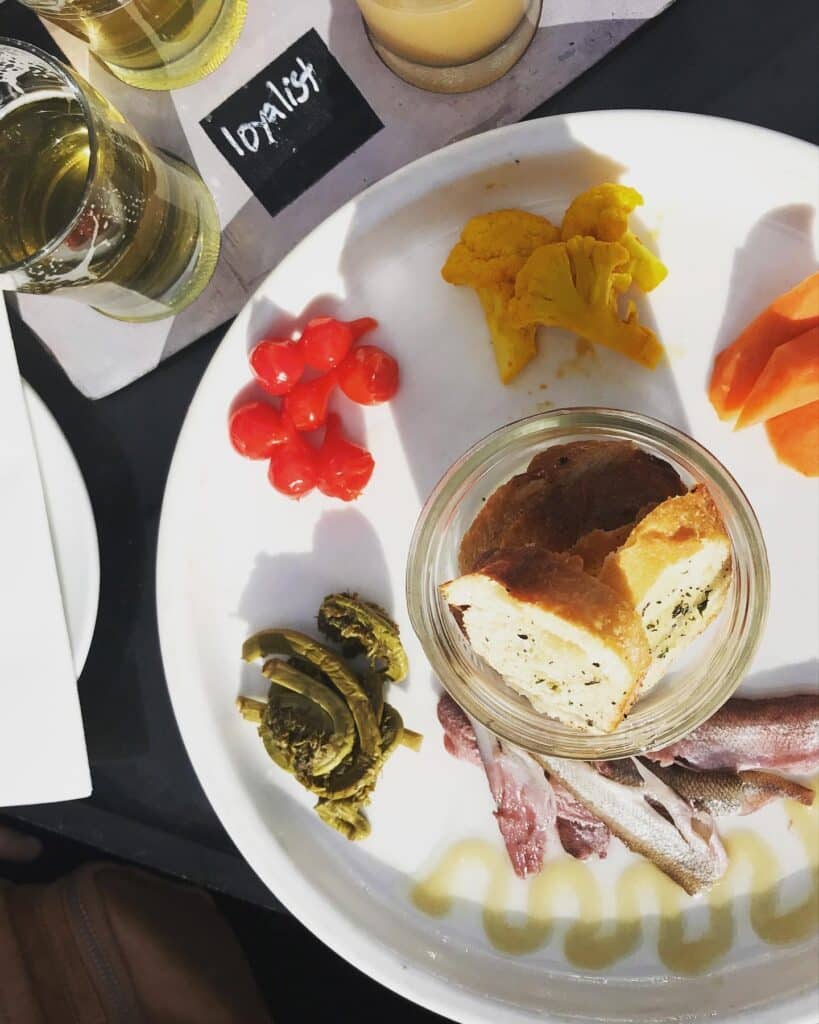 Charlottetown, PEI
There are lots of quaint places to stay in PEI for the Green Gable tourist but we opted to stay in Charlottetown. We wanted a home base that was close to restaurants and shops with a walkable downtown. Our Air B&B suited us perfectly. It was clean and cozy and part of a historic home. Just a block away from the harbor and right around the corner from the downtown area.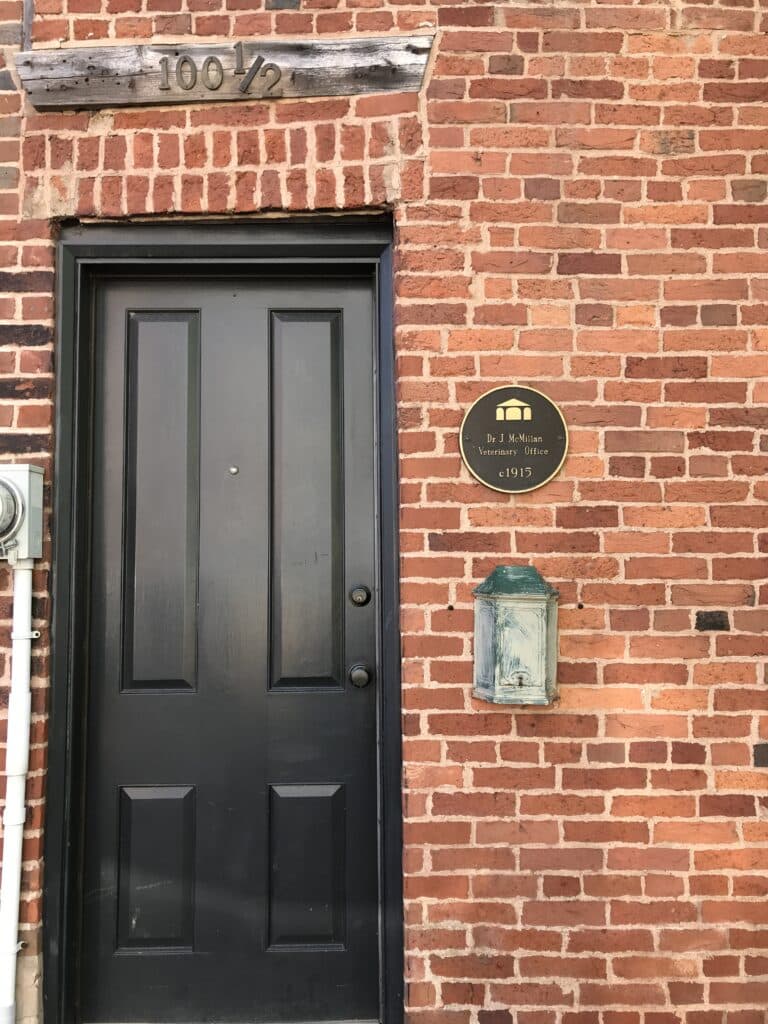 Our first day in Charlottetown started out overcast and rainy. We enjoyed breakfast at Receiver Coffee than decided to do as the locals do and attend a local church service. We opted on Trinity-Clifton United Church. One look at their Vision Statement and we knew we would fit right in: We are a joyful, welcoming, inclusive Christ-centered community of faith, reaching out to others, providing a safe space where we respect differences. We learn from the past and dare to change.
After a delightful service we enjoyed a lobster roll at The Chip Shack and ice cream from COWS Peakes. As far as lobster rolls go, this one was so-so. Not terrible but not the best one we had on the trip either. Eating right on the water was the main attraction.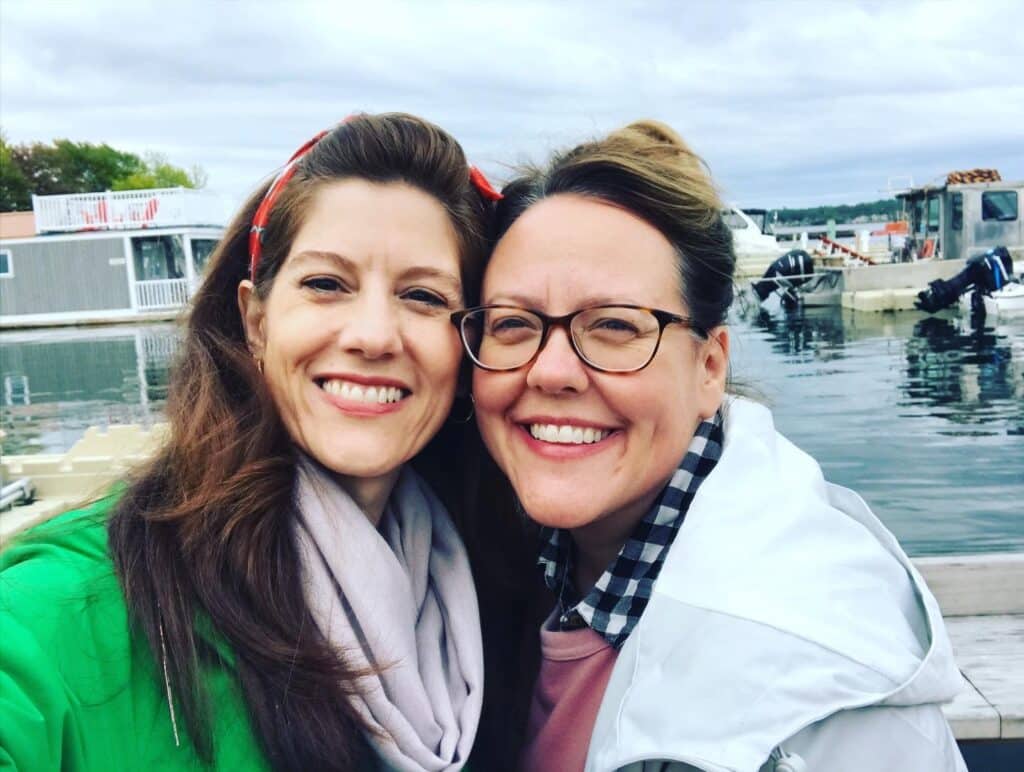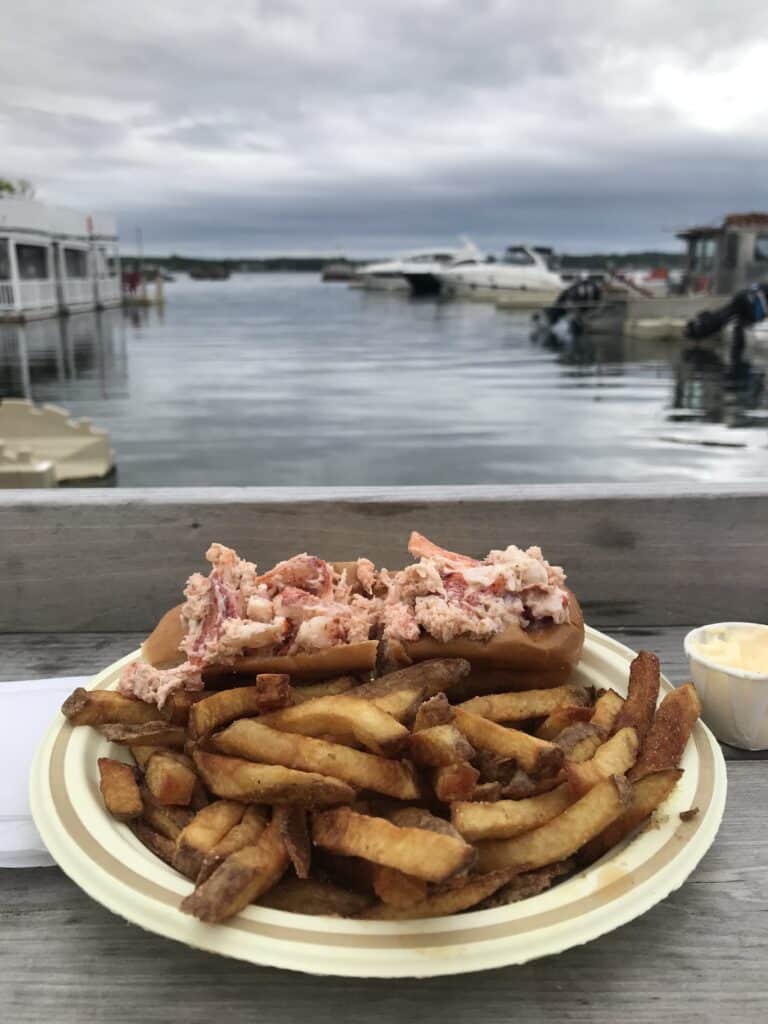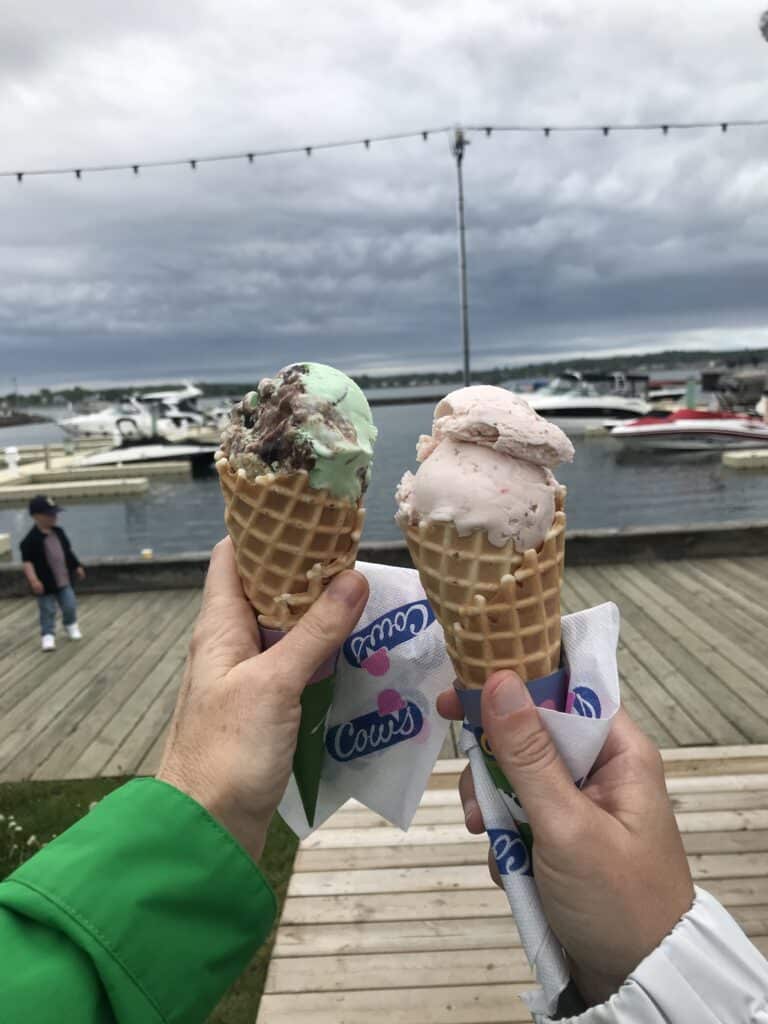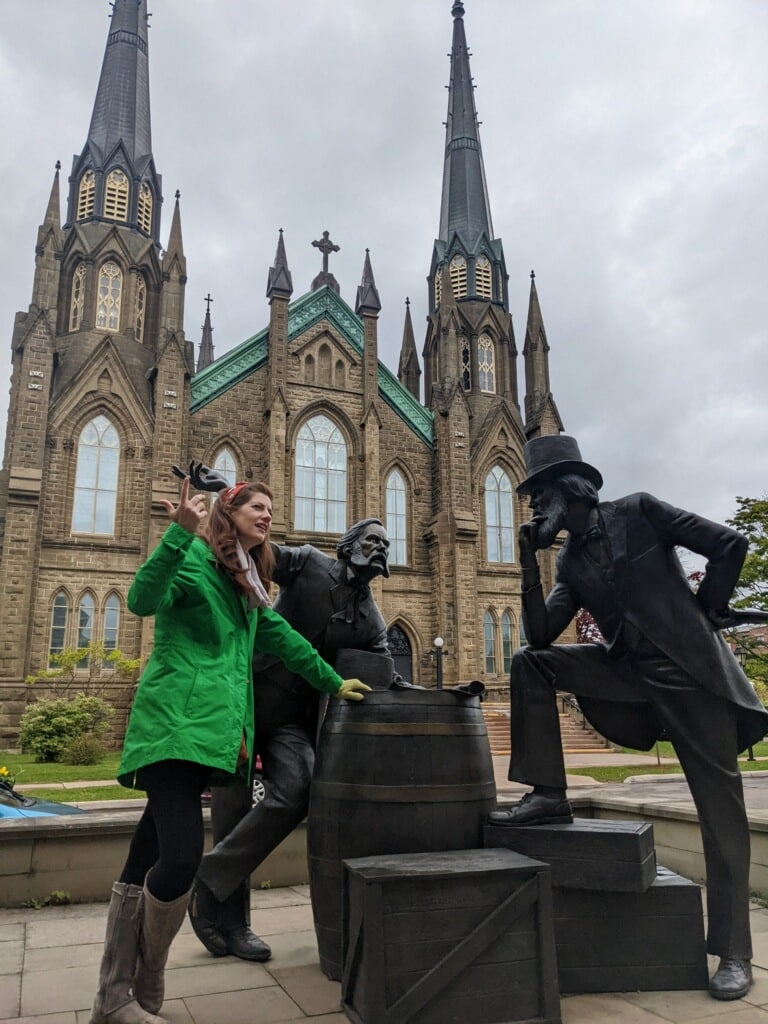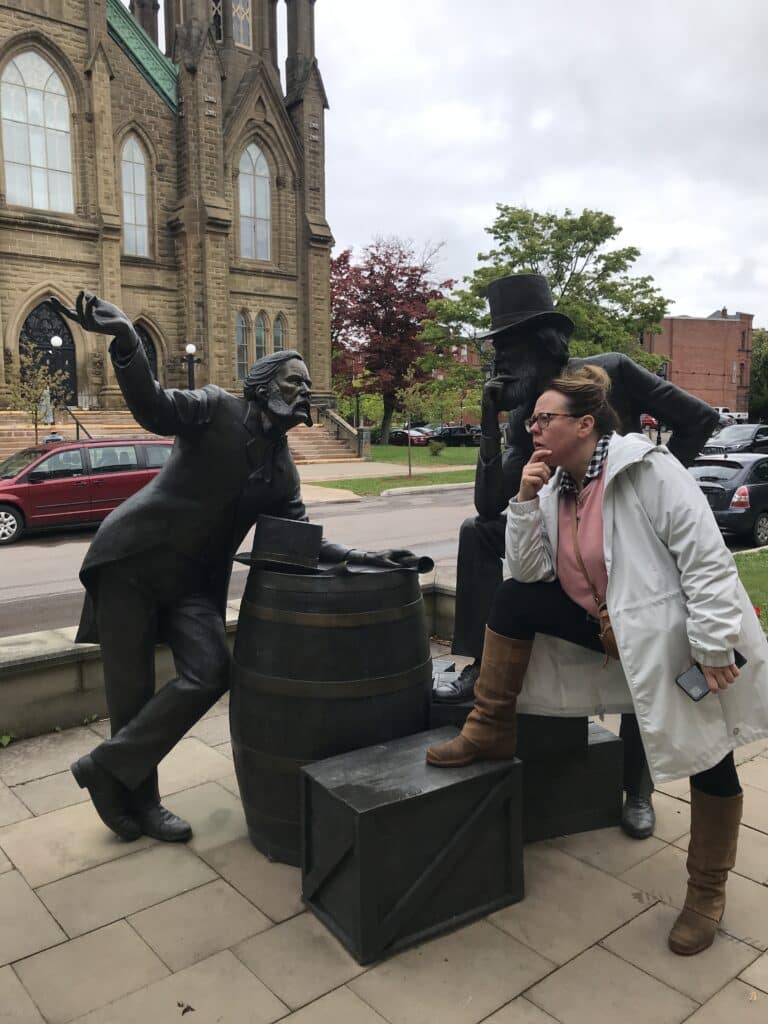 Green Gables
After strolling around Charlottetown we decided to seek out the grave of L.M. Montgomery and pay homage. The day was still overcast with a chance of drizzle and we thought the next day would be better spent exploring Green Gables. The spirit of Anne had other plans for us.
We fount the cemetery where L.M. Montgomery is buried but there isn't obvious parking. We rounded to corner and found a large parking lot…which was the Green Gables Heritage Place Museum. We had found meca.
At Green Gables Heritage Place you will find the home that inspired the fictional Green Gables. It was the home of Montgomery's aunt and uncle with whom she spent many happy days. The grounds are impeccably maintained and kept to feel as if Marilla would walk out of the door at any moment to tend her garden.
Across the lawn is the entrance to the Haunted Woods. A meandering path through a magical fairyland that follows a bubbling brook. It leads the adventurer to what is left of the stone foundation of the home of L.M. Montgomery's grandparents with whom she lived for most of her life until adulthood (her grandparents raised her as her mother died when she was very young) and the post office that Montgomery helped her grandmother run and maintain.
We continued along the path to find a public park with a statue of Montgomery and then continued around the corner to the cemetery where she is buried. We paid our respects and then returned to Green Gables through the Haunted Wood. On the other side of the home is a tree lined road where you can imagine Mathew driving up with Anne for the first time. Otherwise known as Lover's Lane.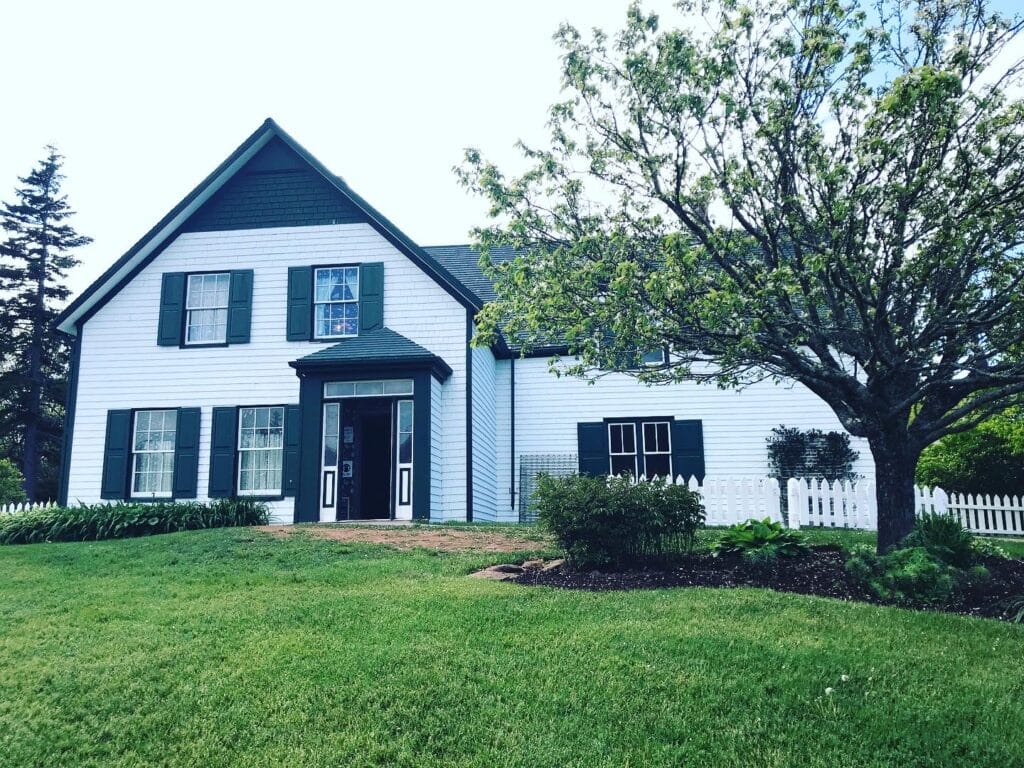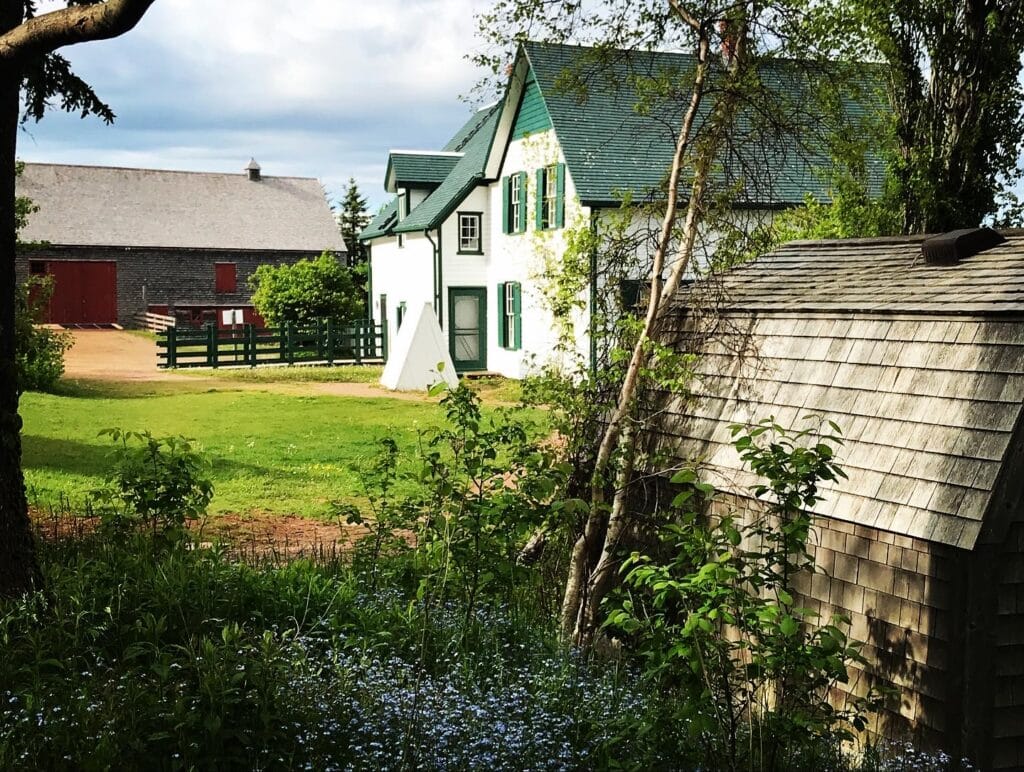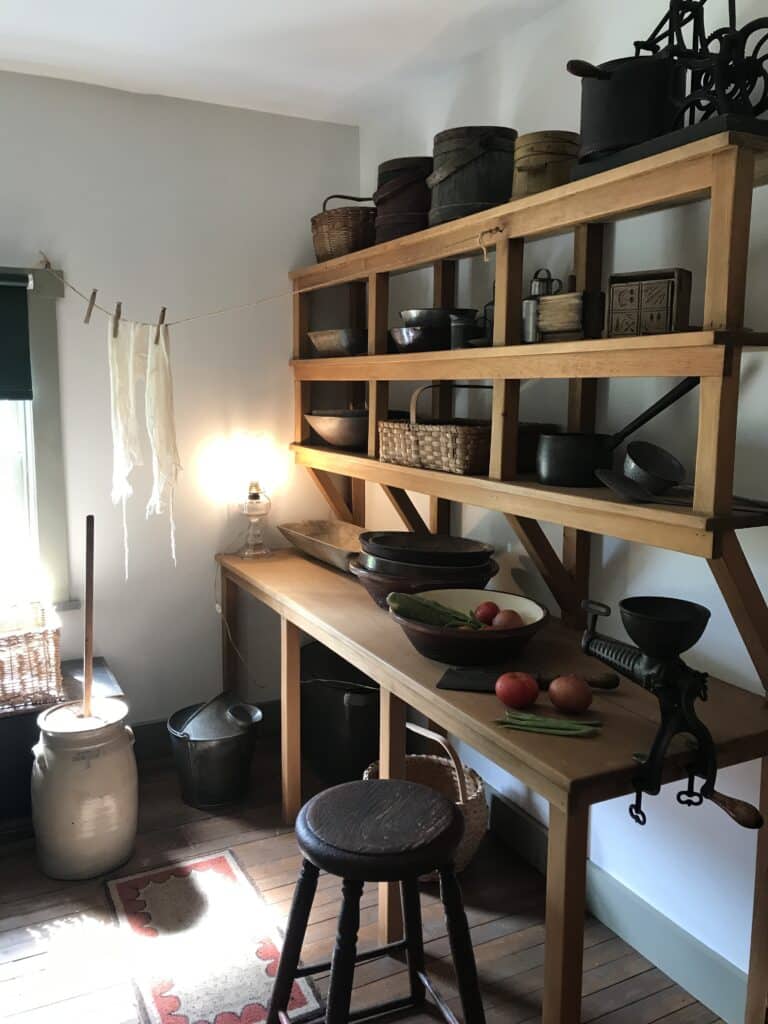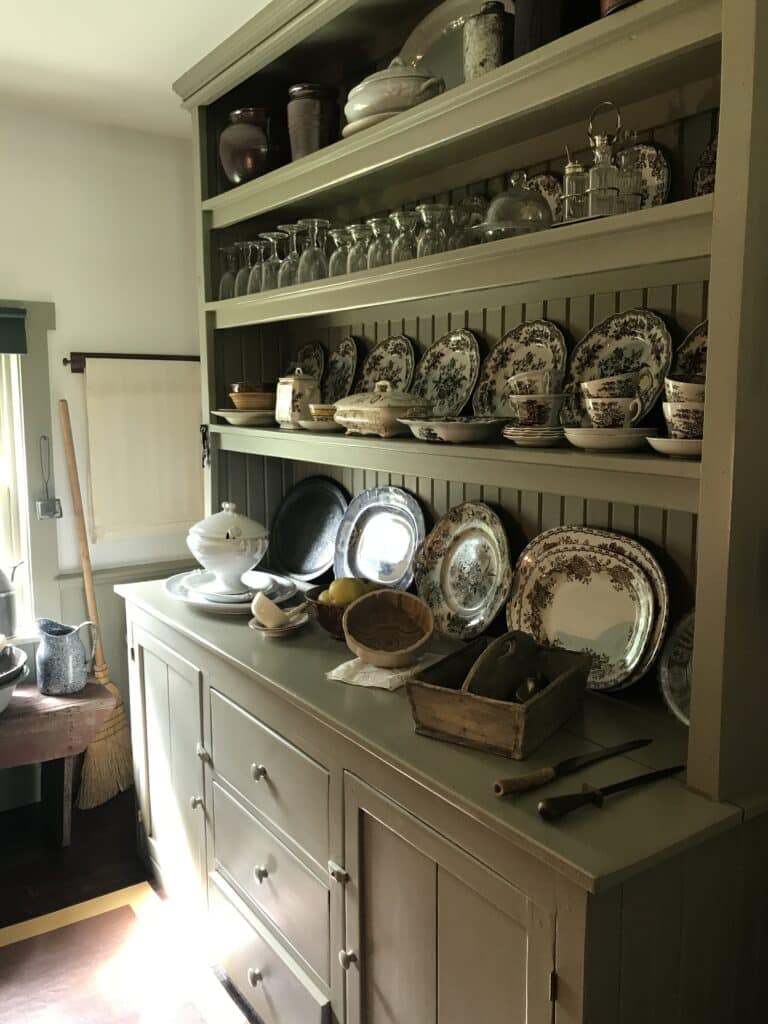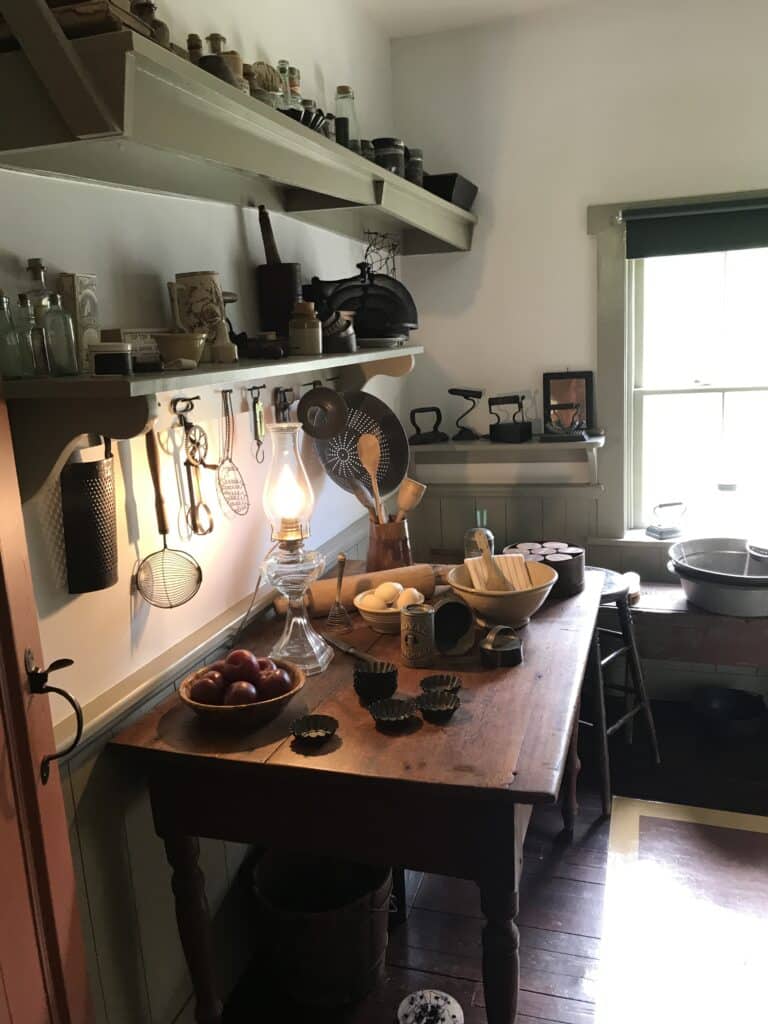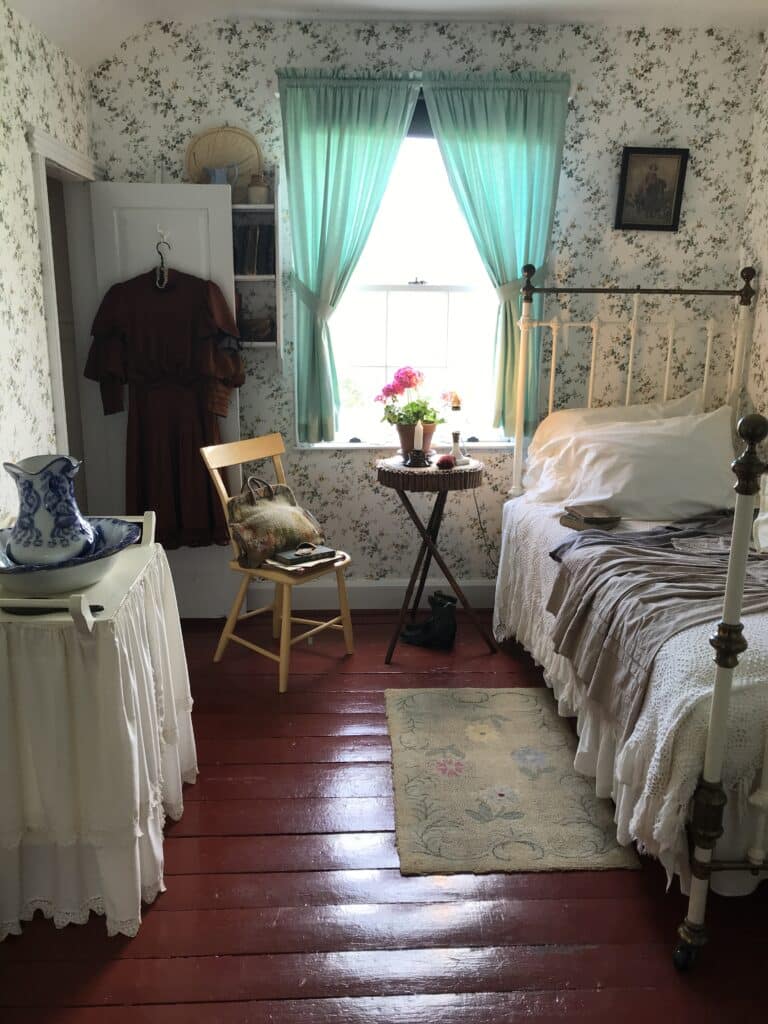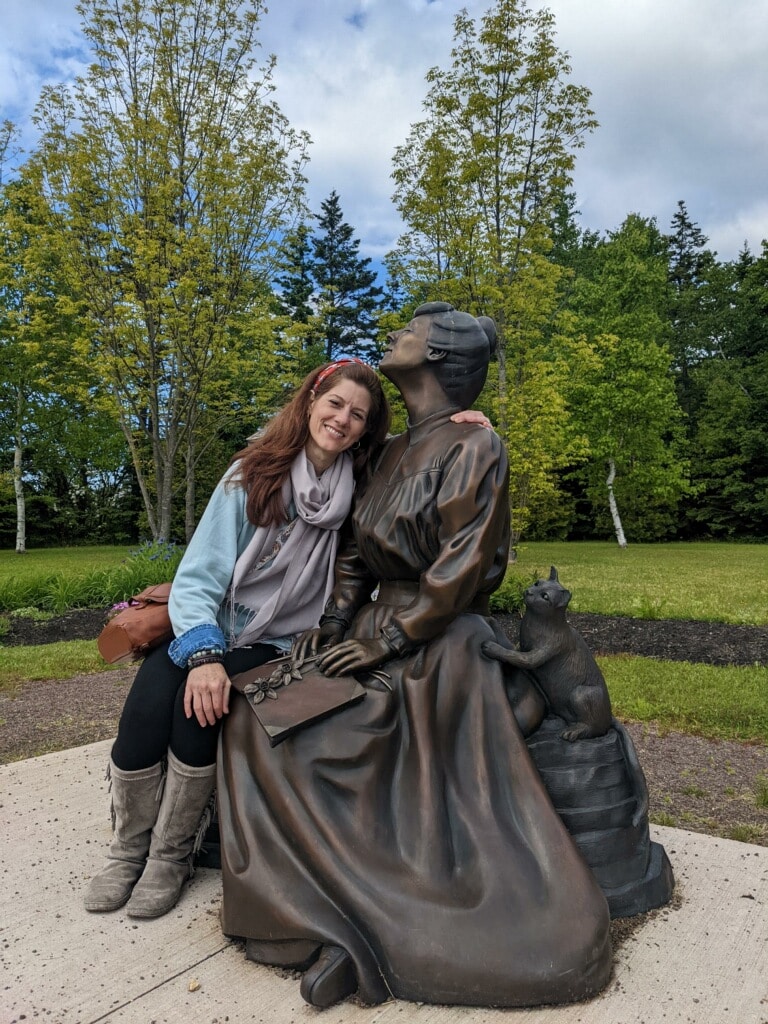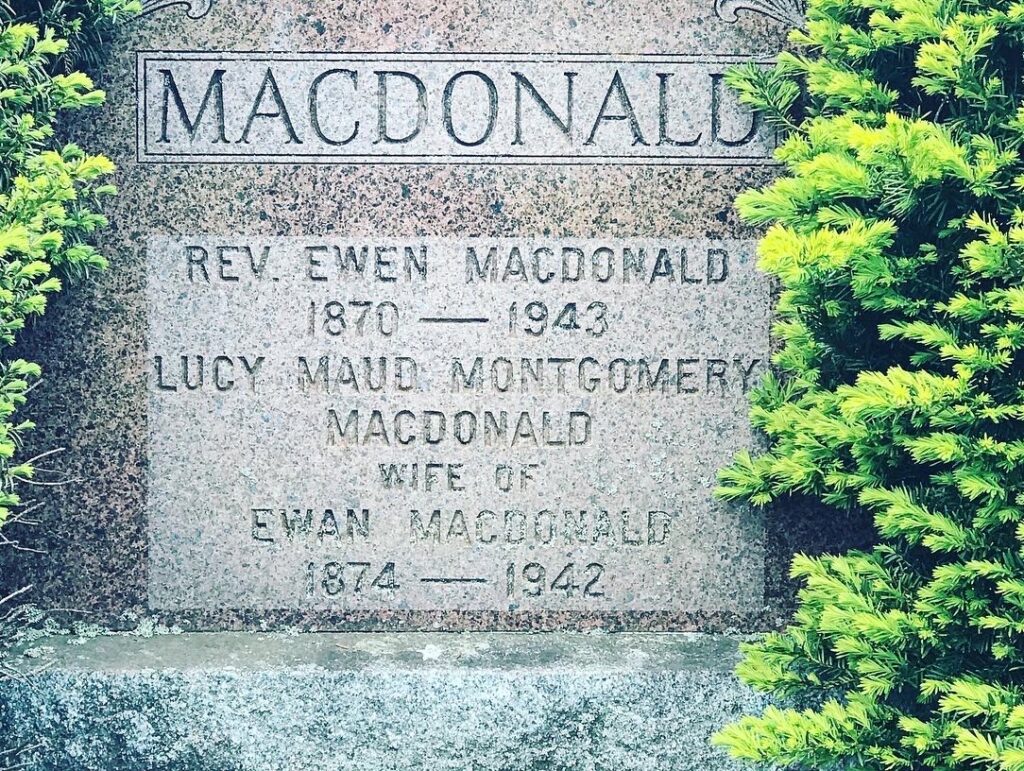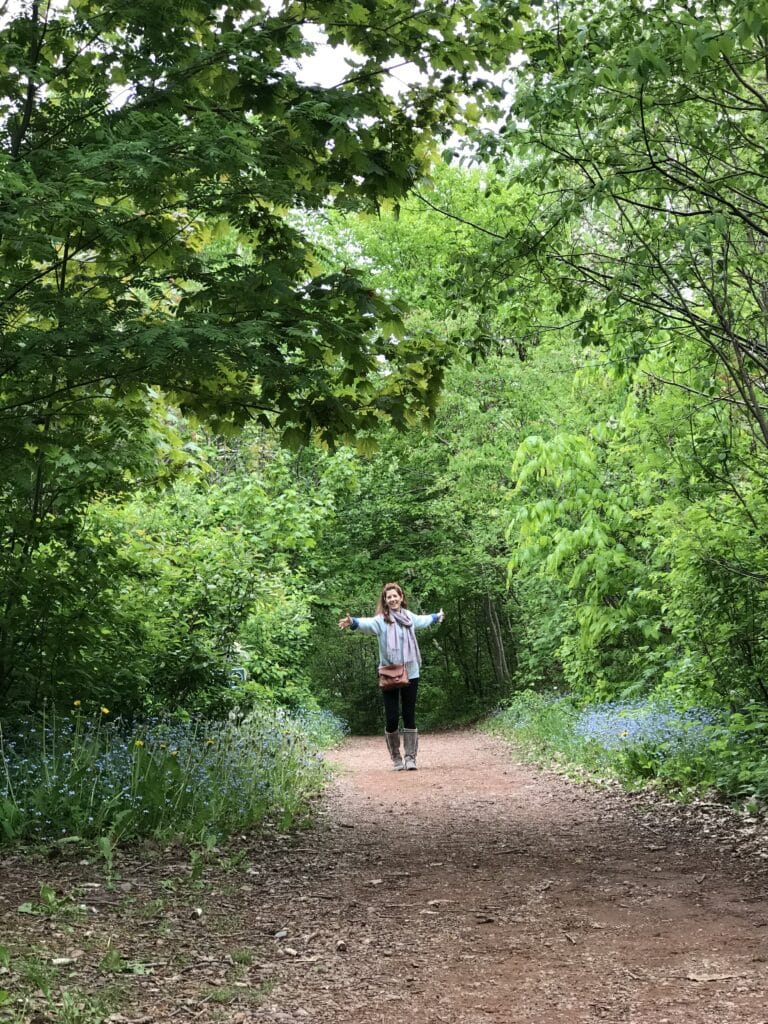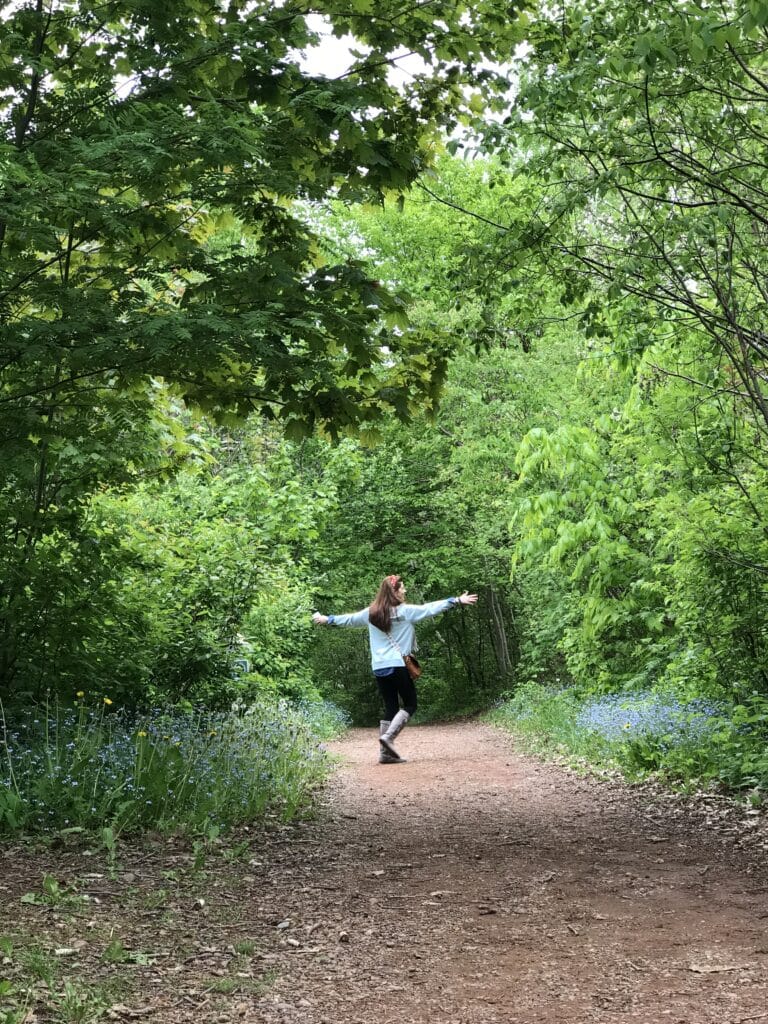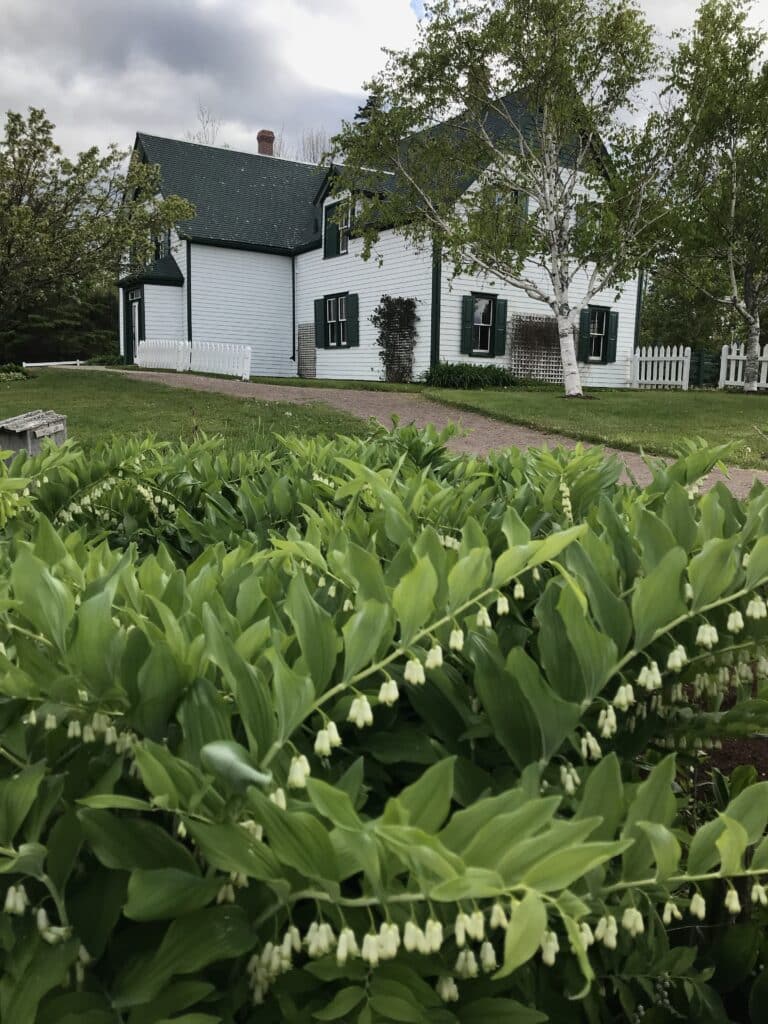 Cavendish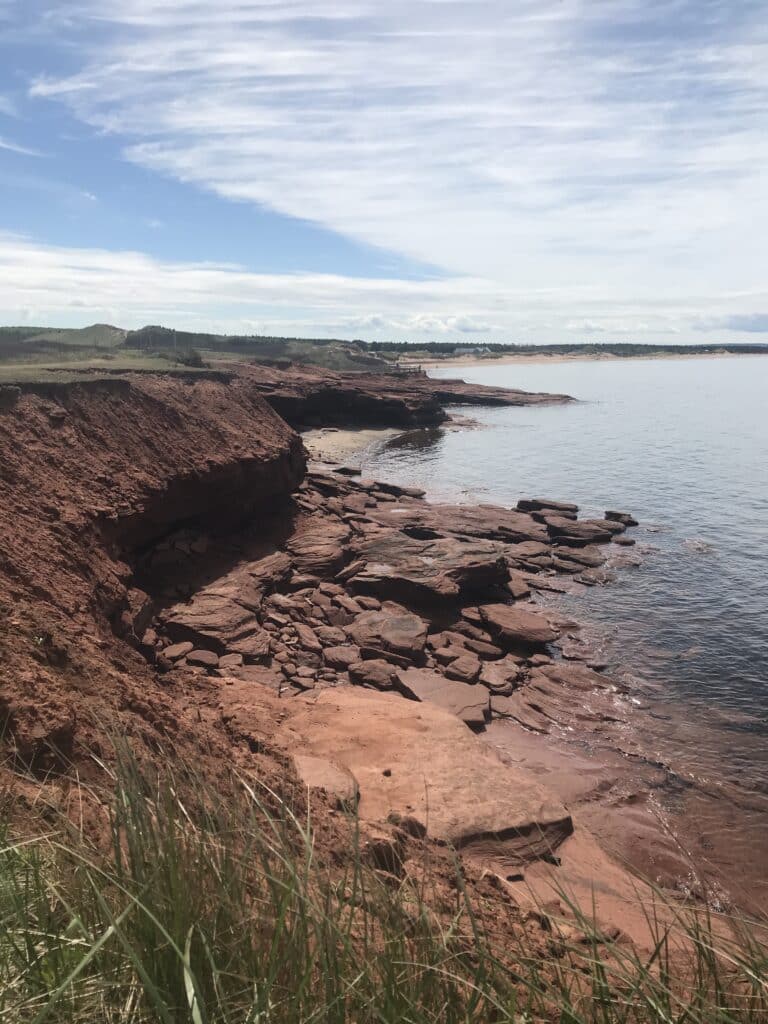 After spending a glorious afternoon and evening with Anne and co. we went back to Cavendish to walk the red sand shores where Lucy Maud spent so many fanciful summers dreaming up her characters.
Cavendish beach is part of the Canada National Park system. It's a lovely stretch of the coast where we walked along the beach, stood on the cliffs, and climbing over sandstone.
Peace! You never know what peace is until you walk on the shores or in the fields or along the winding red roads of Prince Edward Island in a summer twilight when the dew is falling and the old, old stars are peeping out and the sea keeps it mighty tryst with the little land it loves. You find your soul then. You realize that youth is not a vanished thing but something that dwells forever in the heart.

-L.M. Montgomery
YouTube: please specify correct url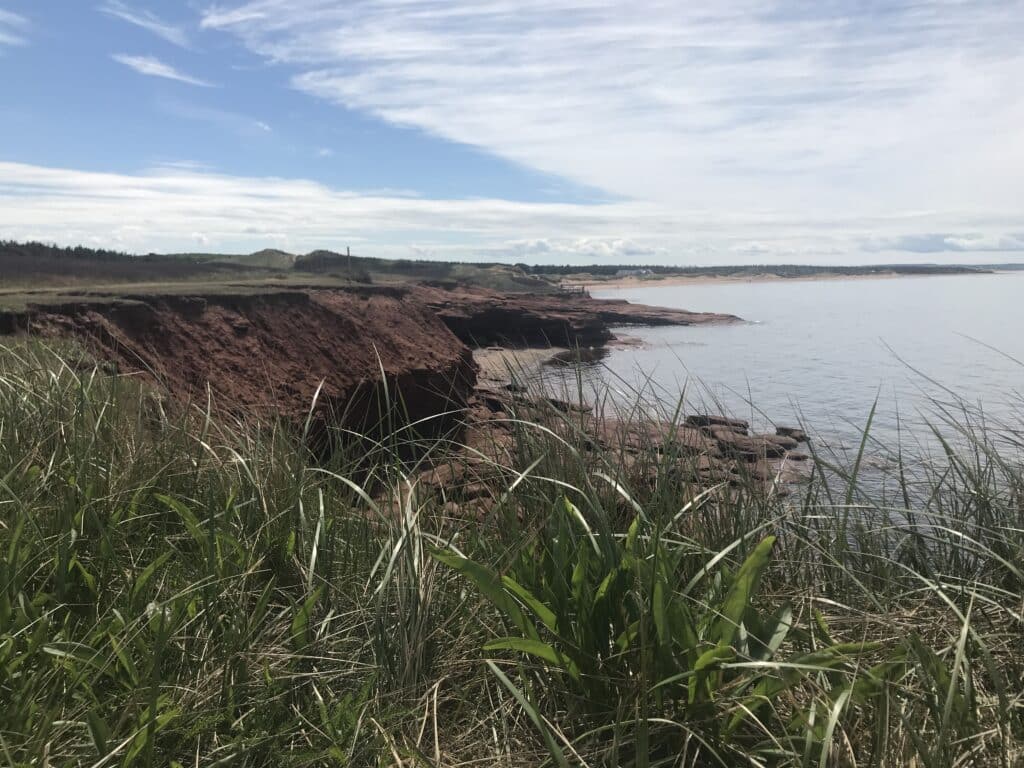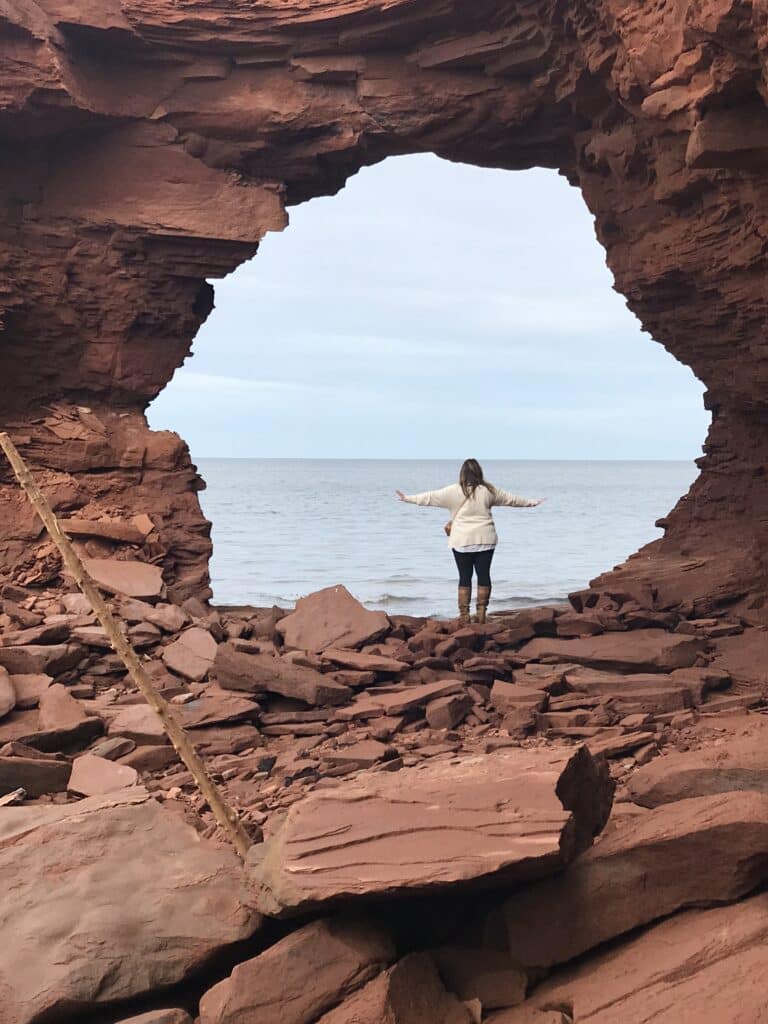 There is nothing like a hike in the sea air to build and appetite. It was time for oysters. On the way back to Charlottetown we stopped at Blue Mussel Cafe in North Rustico Beach. There we experienced one of the most beautiful and delicious charcuterie boards we've ever had the pleasure to consume. It was loaded with smoked salmon, cheese, pickled veggies, and a bacon-fig jam that left us speechless. We are both fans of oysters on the half shell and there is nothing like slurping oysters and wine as you watch the sun set over the very water that recently grew those jewel boxes of brine.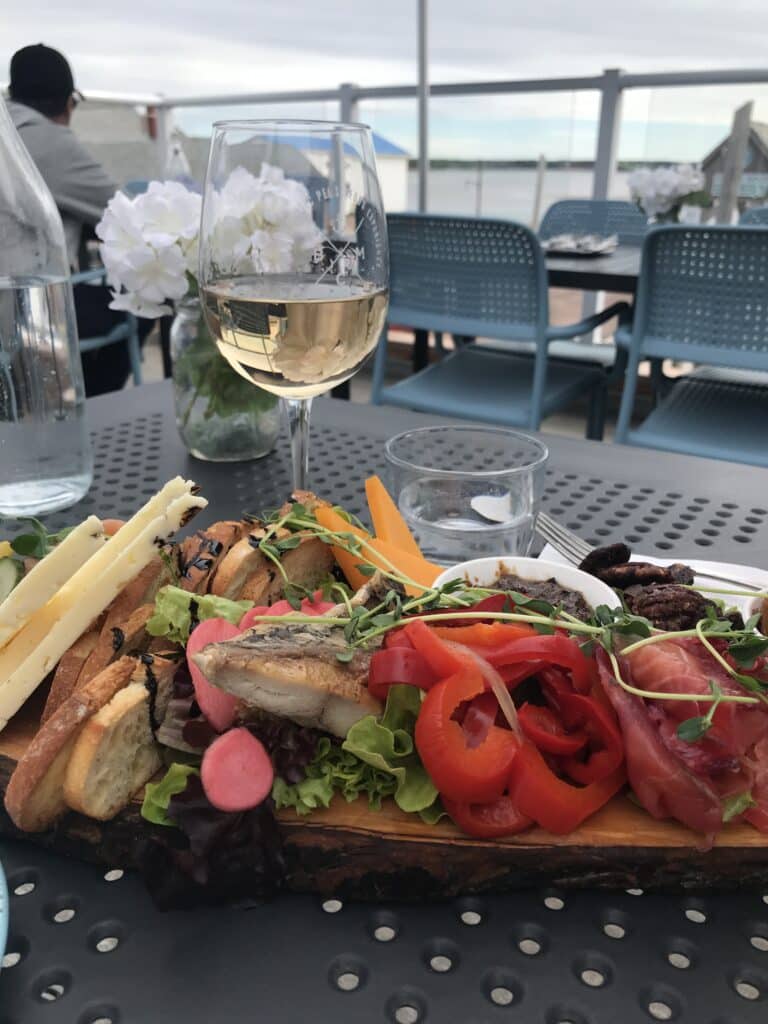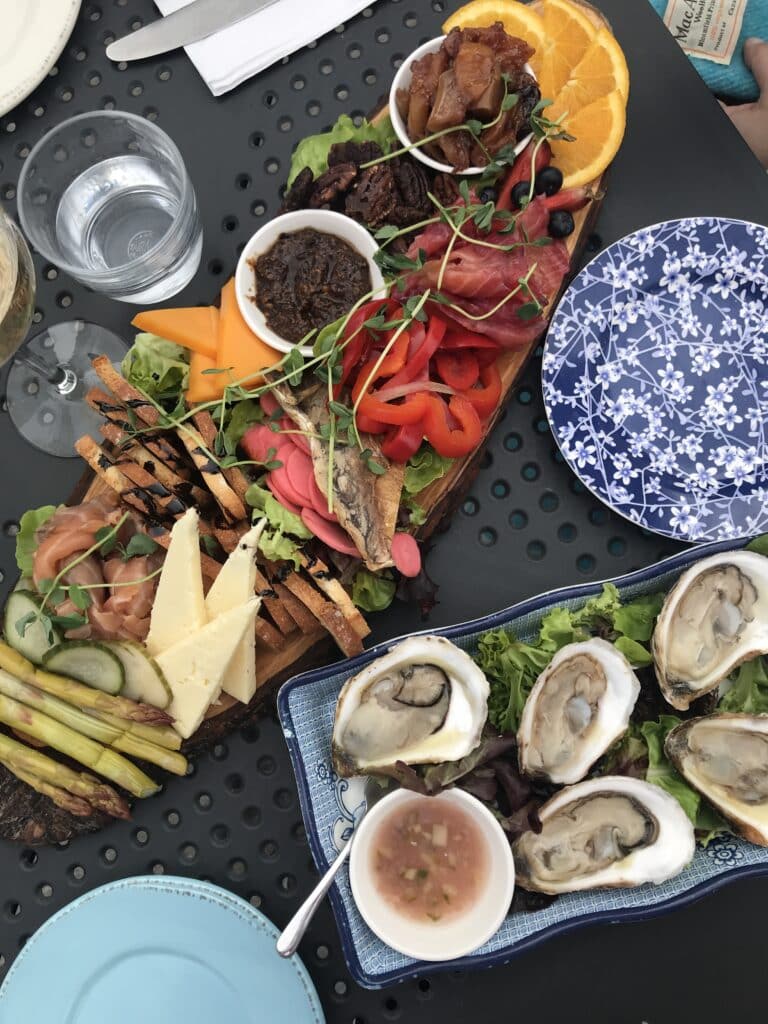 Blue Mussel Cafe was only dinner number one. Back to the other side of the island for Water Prince Corner Shop for all the shell fish we could eat. More oysters, steamed clams, steamed mussel, and biscuits were on the menu.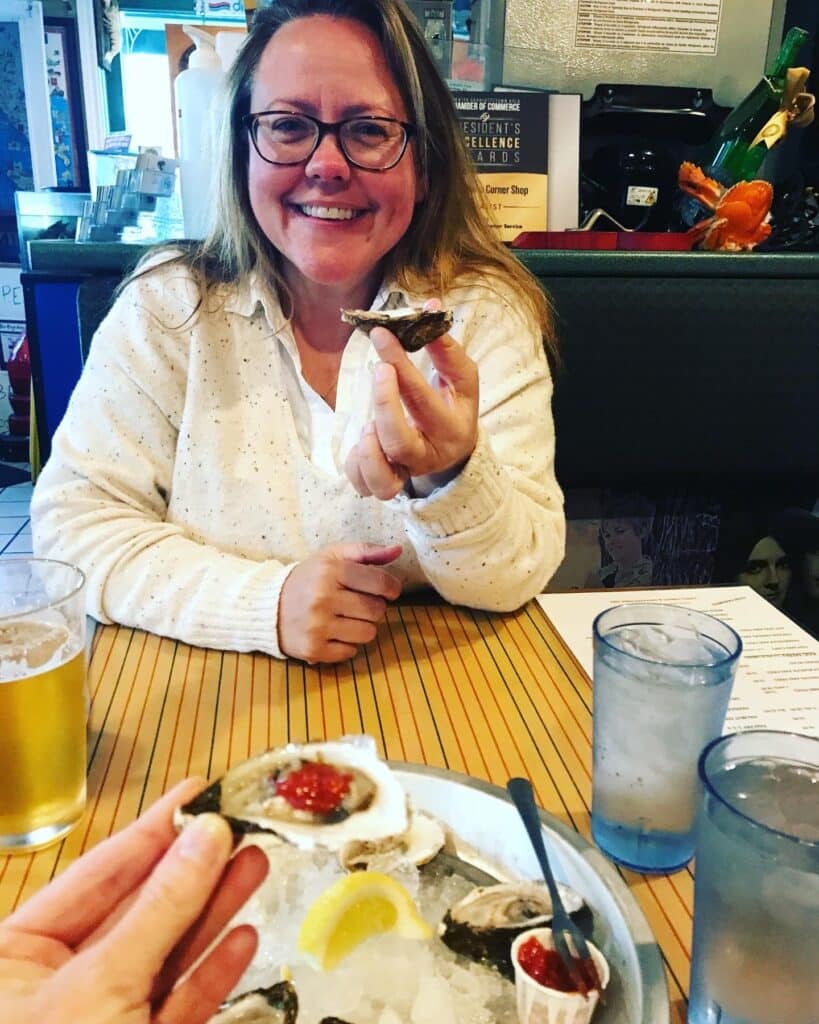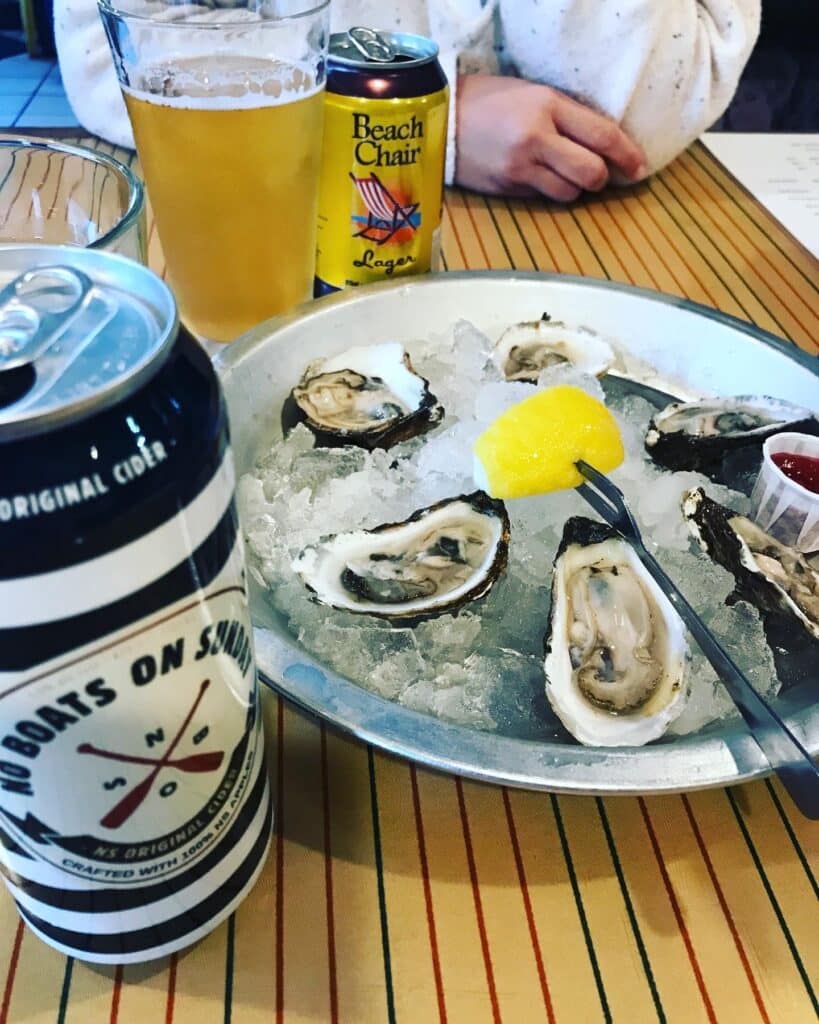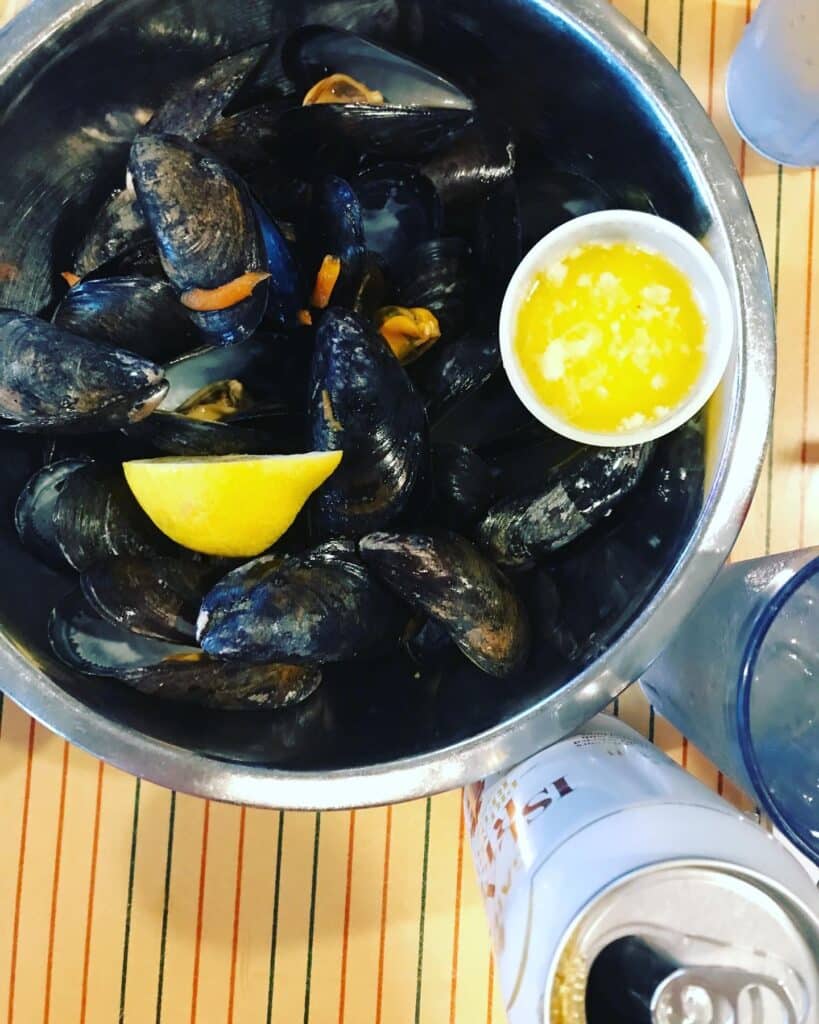 Victoria By The Sea
Before saying goodbye to our beloved Prince Edward Island we stopped for lunch and a stroll through the fishing village Victoria By The Sea. With just one main street boasting a few artsy shops and three restaurants, Victoria By The Sea is the village that time forgot. Thankfully, time did not forget the chef at Landmark Oyster House. The lobster roll and scallop roll have found a home in my top five meals of all time. I'm still dreaming about the scallops.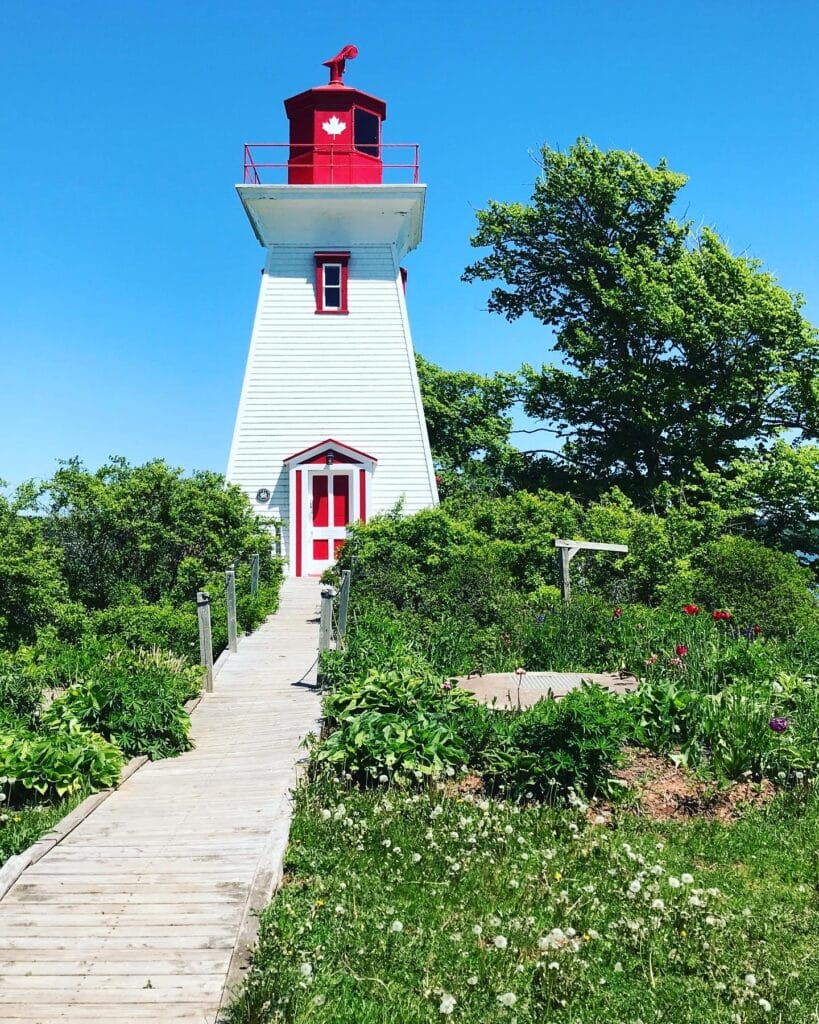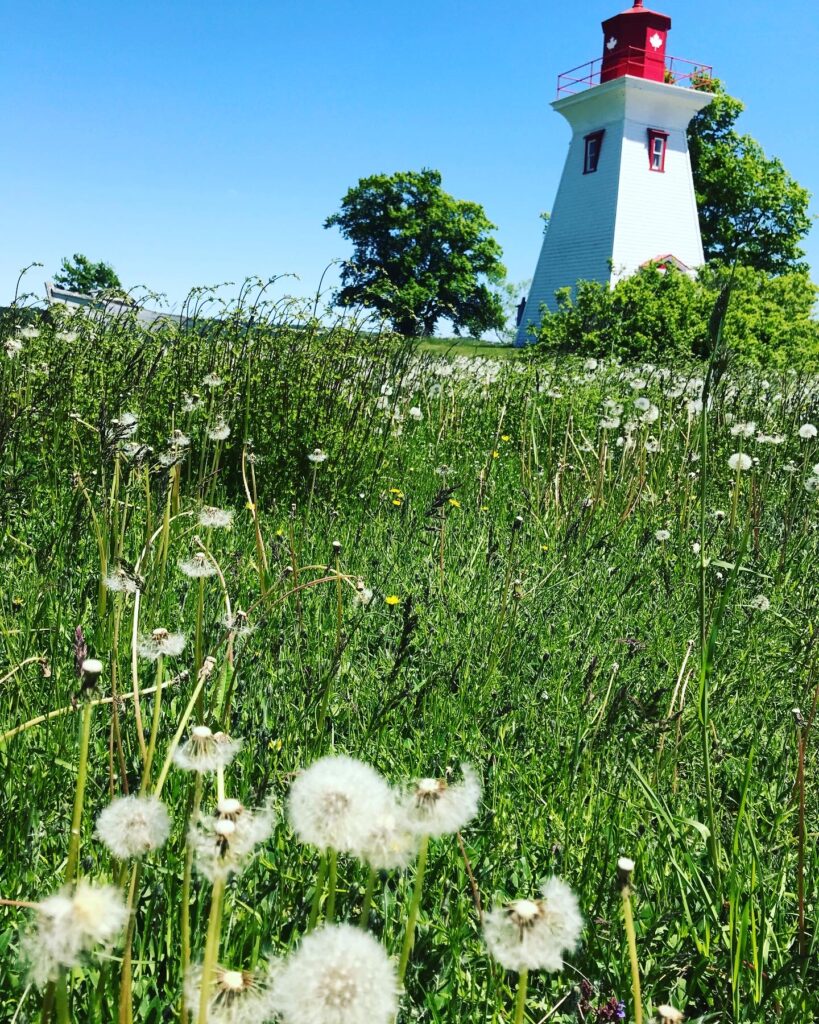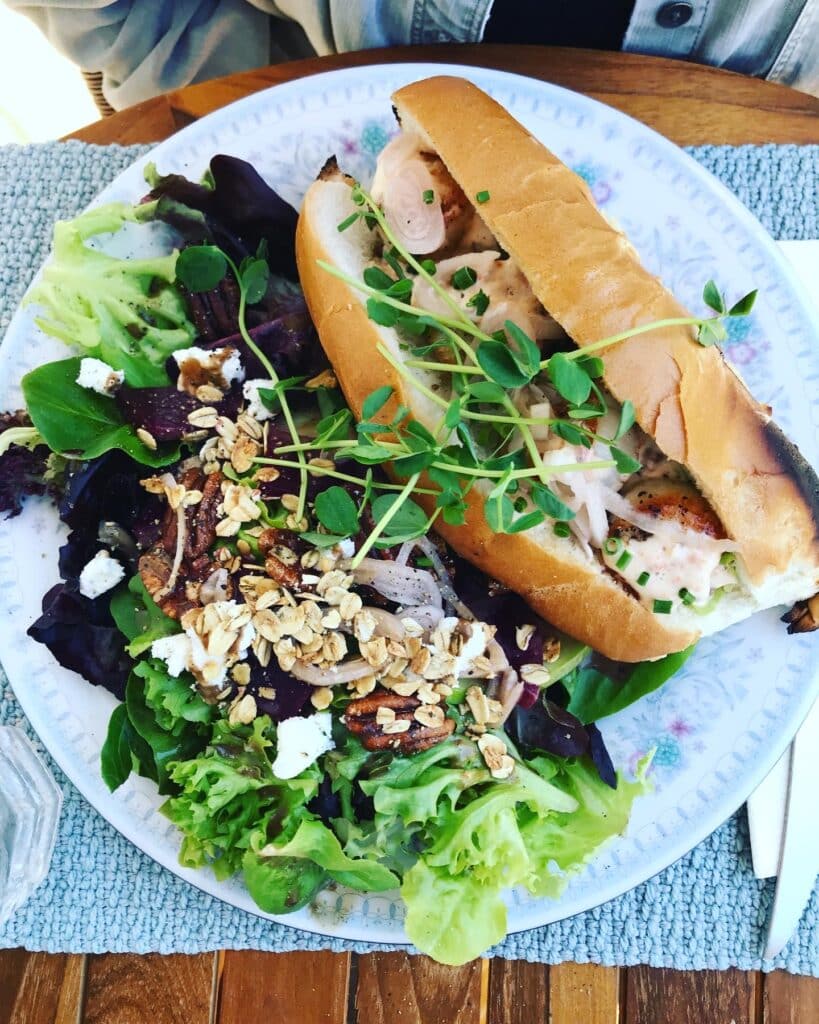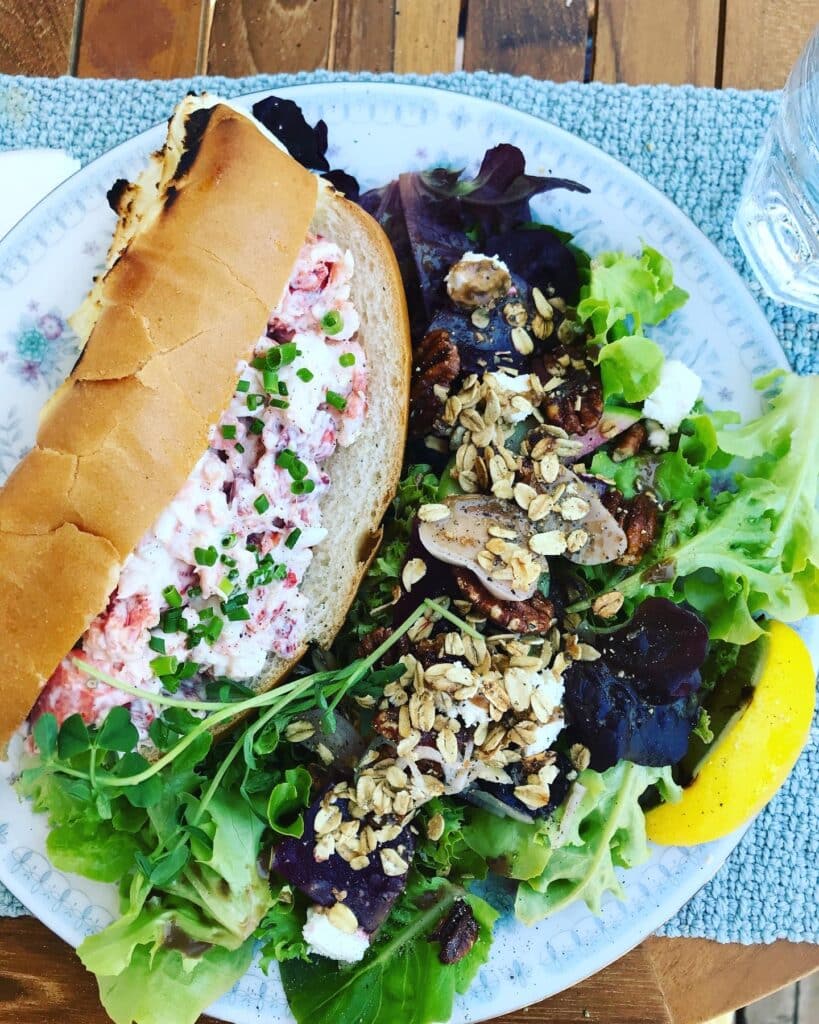 Our time on Prince Edward Island had come to an end. It was time to cross back over Confederation Bridge, back through New Brunswick and into New England. The Maid of the Mist awaited us, ahoy.
Related Posts via Categories