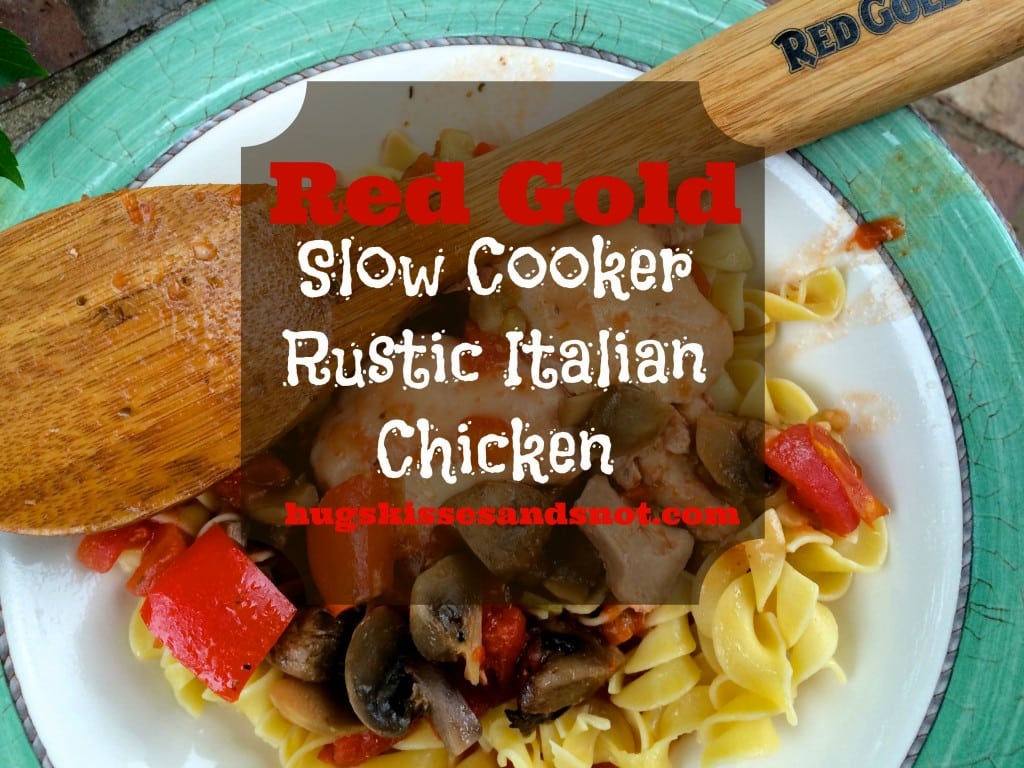 Guess what?!? It's finally here! FALL! This is my favorite time of year. The temps are still a little warm here in Oklahoma but I can see a light at the end of the summer tunnel. Fall means college football, crisp morning air, changing leaves, cardigans and slow cookers. Ahhhh, the slow cooker.
A few weeks ago my friends at Red Gold Tomatoes sent me a box of canned tomatoes with lots of slow cooker recipes. They even sent me a Red Gold Official Blogger wooden spoon. I really love this spoon but something about it made me giggle.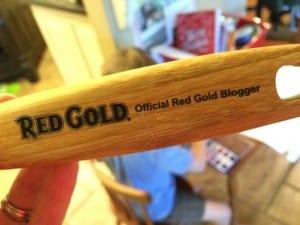 Ohhhhh….look, I'm all official now. Better watch out or I might whack you over the head with my official blogger spoon if you get out of line. I take my tomato blogging very seriously…cuz I'm official.
Back to the slow cooker. All of the recipes included sound delicious; slow cooker pulled pork, black bean and pumpkin chili, slow cooker mac & cheese, sausage & sweet potato chili. Oh yum. I'm making the sausage & sweet potato chili this weekend but for this post I made the slow cooker rustic italian chicken. Visit the Red Gold website for all these yummy recipes and check out their slow cooker giveaway on Facebook. They are giving away two crockpots everyday through October 8. I know I certainly could use one. I think my trusty Rival crock pot was a wedding gift…14 years ago.
Before checking out the other recipes…have a gander at this one.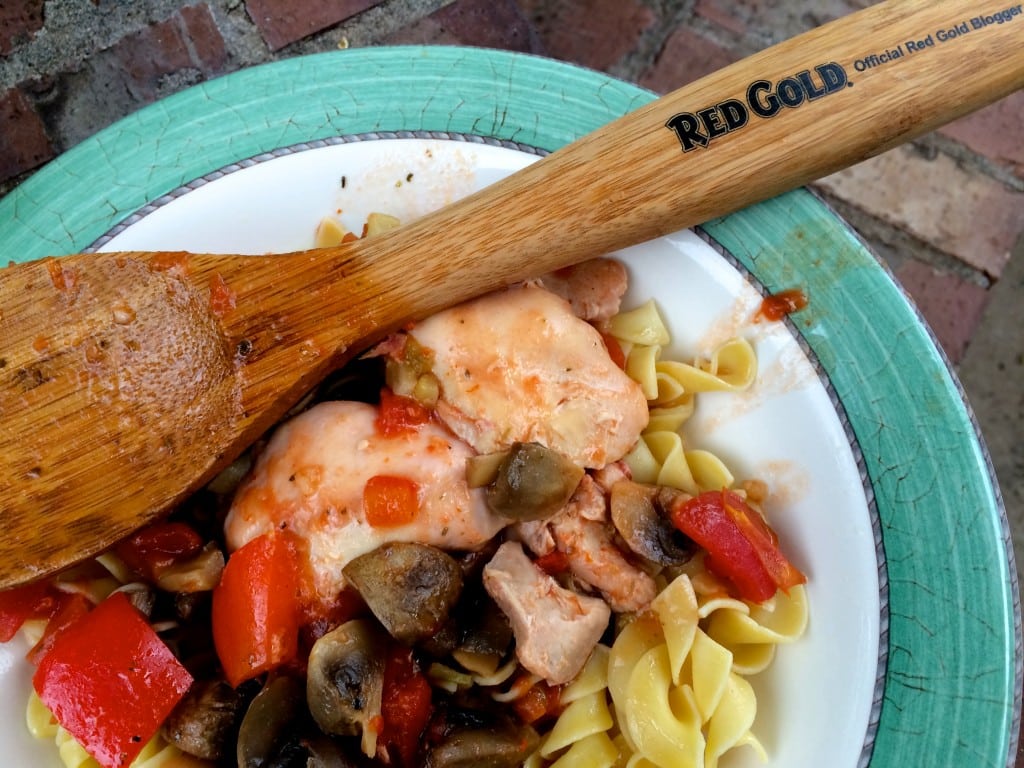 Red Gold Slow Cooker Italian Chicken
Slow Cooker Rustic Italian Chicken
2014-09-18 15:07:21
Ingredients
12 boneless skinless chicken thighs, about 2 lbs.
2 large carrots, roughly chopped
1 medium bell pepper, chopped
2 cups sliced fresh mushrooms
4 garlic cloves, minced
2 Tbs. Italian seasoning
1 (14.5 oz) can Red Gold diced tomatoes
1 (14.5 oz) can Red Gold crushed tomatoes
3 cups pasta of choice, cooked and drained
Instructions
Spray slow cooker with cooking spray. Place chicken in slow cooker and top with remaining ingredients, except pasta.
Cover and cook on low for 6 to 8 hours. Serve over pasta.
Hugs, Kisses and Snot https://hugskissesandsnot.com/
~~~
[jetpack_subscription_form title="Like What You See?" subscribe_text="Please subscribe via email do you don't miss a single thing!" subscribe_button="Sign Me Up"]
Looking for even more fun? Follow me on Facebook, Twitter, Google + and Instagram
Disclaimer: I received free tomatoes and a free wooden spoon (which is super official) for this post. All opinions, thoughts, words are my own.
Related Posts via Categories