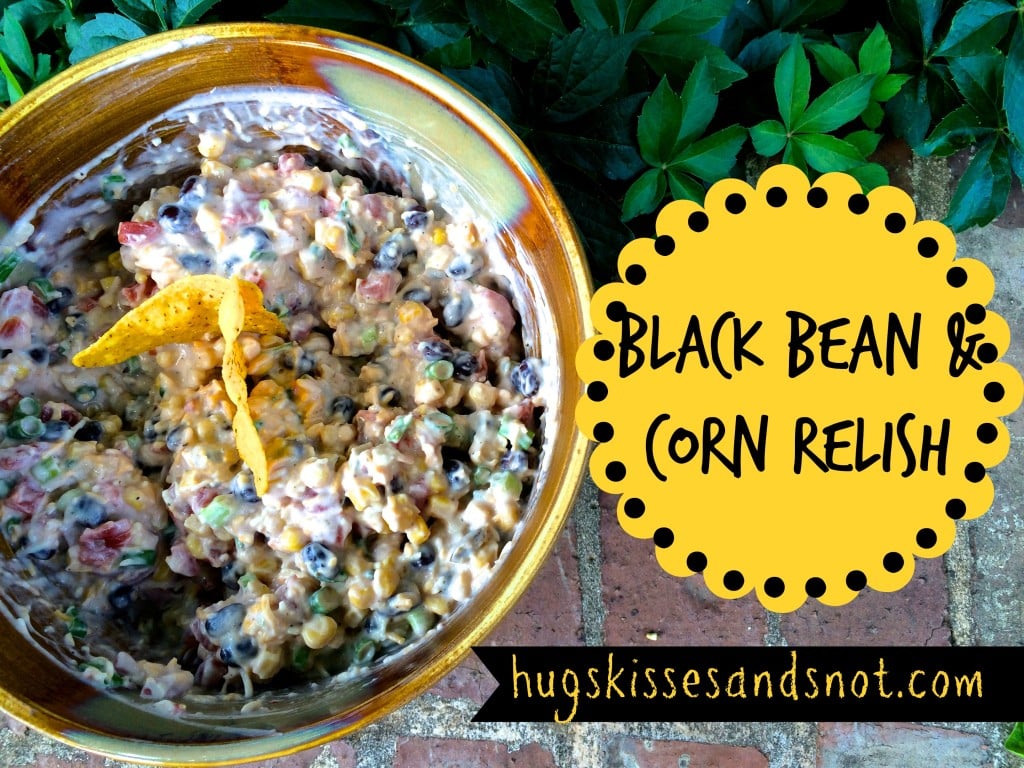 Let me first start by saying that I'm calling this Black Bean and Corn Relish even though I don't know if it's technically a dip or a relish. To be honest, I just like the way relish sounds as opposed to dip. Relish sounds so much more sophisticated.
This week was my turn to host Bunco for the gals in my neighborhood. Last year I stressed about the cleanliness of my house and even paid for a service to come in and get things done the right way. The idea of 11 women coming over to take a tour of your house can be unnerving. This year I decided that clearing away the clutter and running the vacuum would suffice. It's amazing how clean your house can seem when the counters are cleared away of mail, papers, art projects, construction paper, random toothbrushes, markers, report cards, pictures, end of year awards, etc. Actually being able to SEE the countertop makes a big difference.
Last week my local LDS missionaries came over and I put them to work. They seemed happy to be out of the heat and getting doors slammed in their face. They helped me turn my craft room back into a dining room. Granted, pretty much all of the crafts and clutter just got shoved into another room and the door closed, but it looks good everywhere else and that makes me happy.
Part of hosting duties is you get to make dinner for everyone. I made enchiladas and this black bean and corn relish. Everyone pretty much inhaled this dip. I wanted to eat it with a spoon but that didn't seem lady like so I shoved it in my mouth with a ton of Fritos instead. My friends at Red Gold Tomatoes don't know this but I used a can of their diced tomatoes with green chilies for this recipe. Well, they should put me on their pay roll; that's how good this dip is.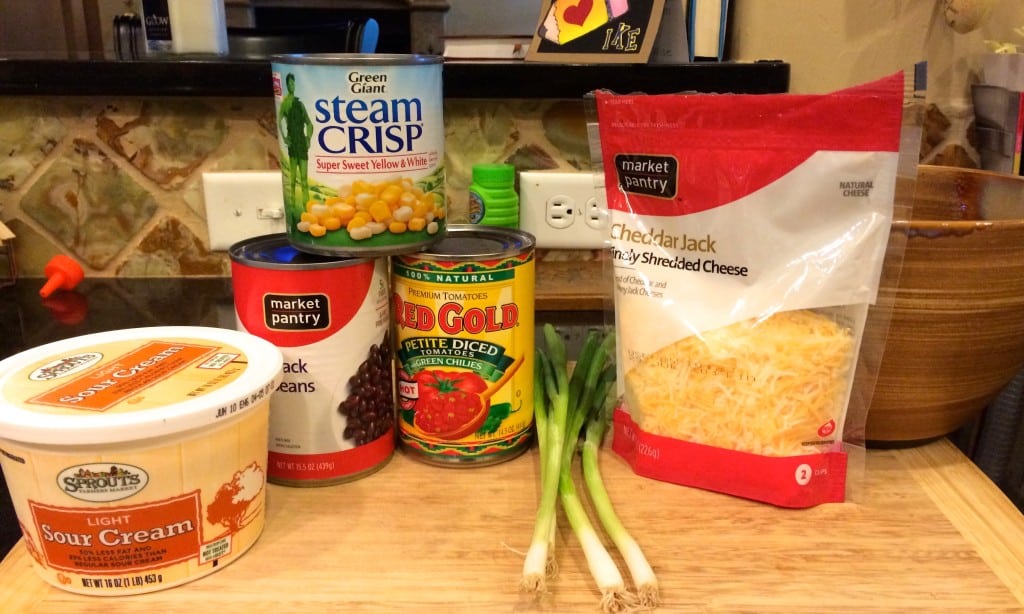 Black Bean and Corn Relish
2014-05-30 14:54:15
A delicious and creamy dip of tomatoes, corn, black beans and cheese
Ingredients
1 can Red Gold diced tomatoes with green chilies, drained
1 can black beans, drained and rinsed
1 can yellow and white corn, drained
1 16 oz. container of low fat sour cream
1 cup shredded monterey jack cheese
4 green onions, finely chopped
salt and pepper to taste
Instructions
Combine all ingredients in a medium bowl. Chill until ready to serve.
Hugs, Kisses and Snot https://hugskissesandsnot.com/
Related Posts via Categories