STOP…BEFORE YOU READ ANY FURTHER, READ THIS! This is not the Endangered Ark Elephant Sanctuary website. You won't find time, cost, or tour information here. This is simply my experience at this wonderful place. You would be surprised at how many emails I receive wanting to know how they can buy tickets and thinking that I am employed at the sanctuary. I'm not an employee, they don't know me, nor did they pay me to write this. I just love this place. Visit their website here to find out ticket details.

My experience at the Endangered Ark Elephant foundation
What I'm about to tell you may very well be the most amazing thing and best kept secret in Oklahoma.
Deep in the south east corner of the state is an elephant sanctuary for retired circus elephants. The Endangered Ark Foundation boasts the second largest elephant heard in North America. At this magical place you can get up close and personal with elephants; feed them, pet them, help give them baths. Yes, friends, all of your elephant dreams can come true in Hugo, Oklahoma. At least mine did.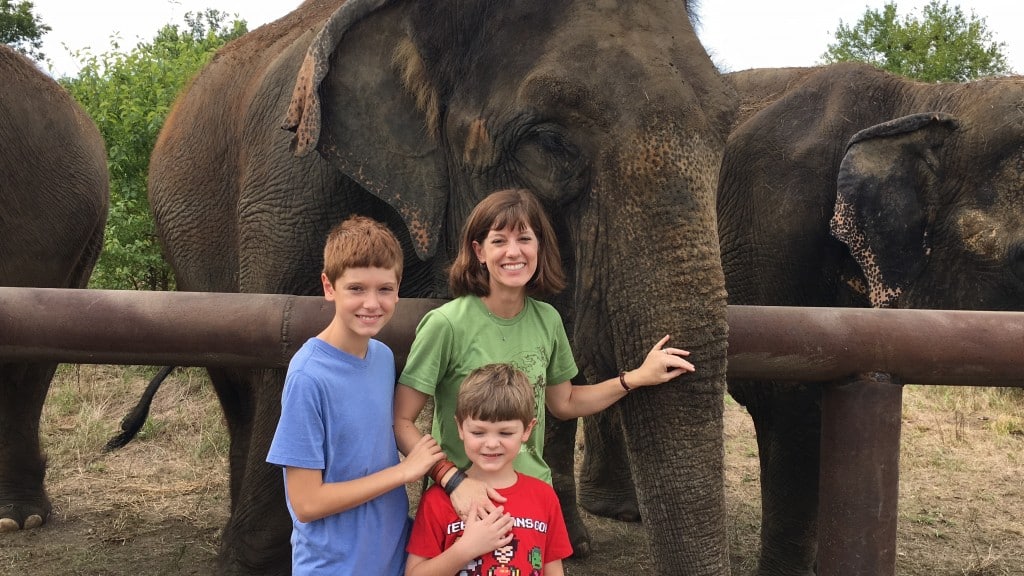 The day we attended was a special event. They were having a birthday celebration for the newest member of the elephant herd. Little Dori was turning one. We were able to meet her and her mom, watcher her eat birthday cake, see her older brother and sister and ride out to feed the matriarch of the herd (at the sage age of 65) and some of the older gals. We even came home with a souvenir foot print of another elephant named Del Rita. We were able to take a picture with Del Rita but she insisted on showing us her molars as she thought we had food for her.
It's my understanding that a majority of these elephants are retired circus performers (with the exception of the young elephants like Dori. These youngins' were born at the sanctuary). They are gentle giants and absolutely magnificent, beautiful and incredible. I felt humbled and honored to stand next to them and gaze into their eyes.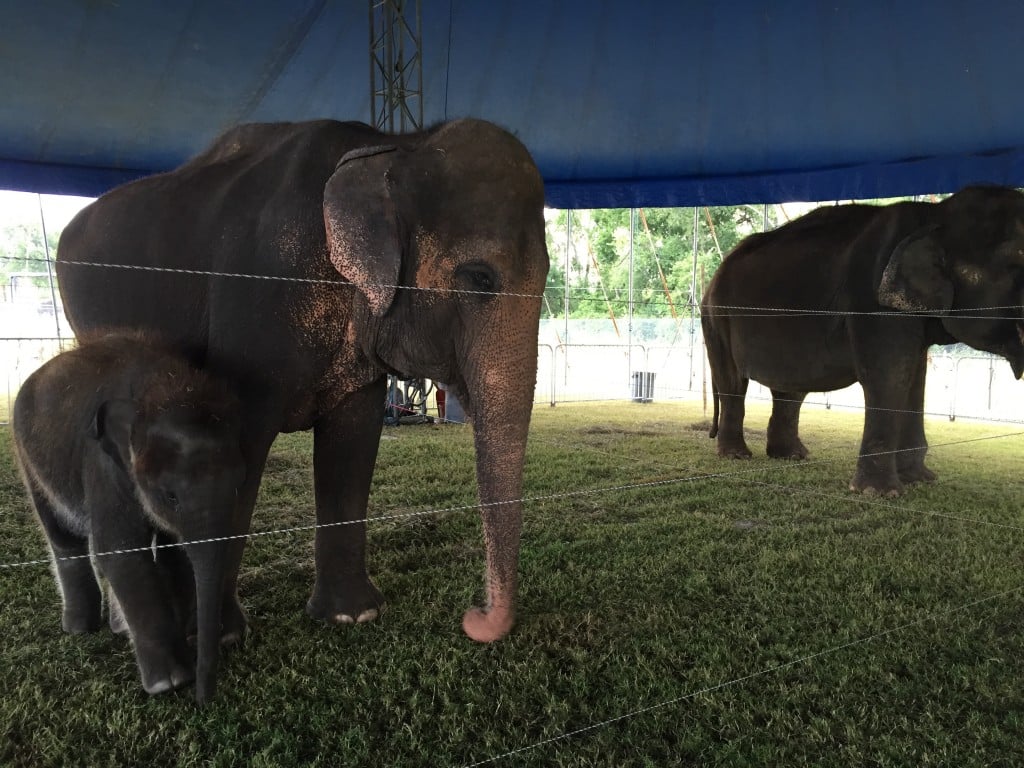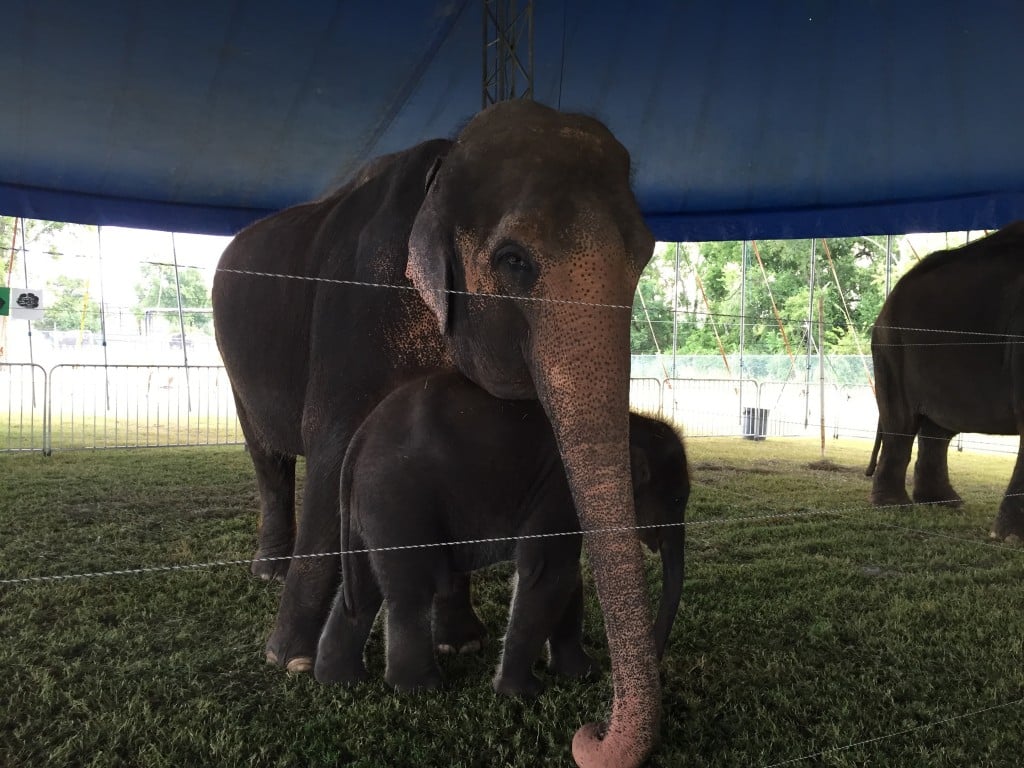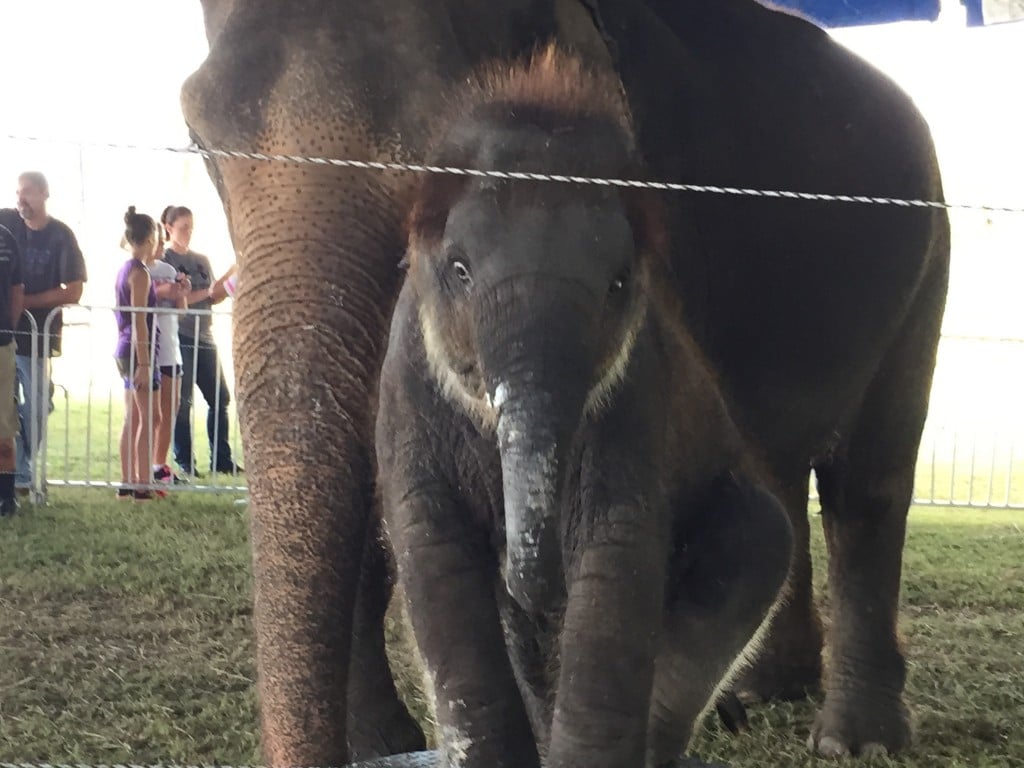 Look at that baby hair! Is there anything cuter in the entire world? The white stuff on her trunk is icing. She wasn't too sure what to do with the birthday cake. After a couple of little bites, her mom got tired of her trying to figure it out and ate the entire cake herself, in one bite.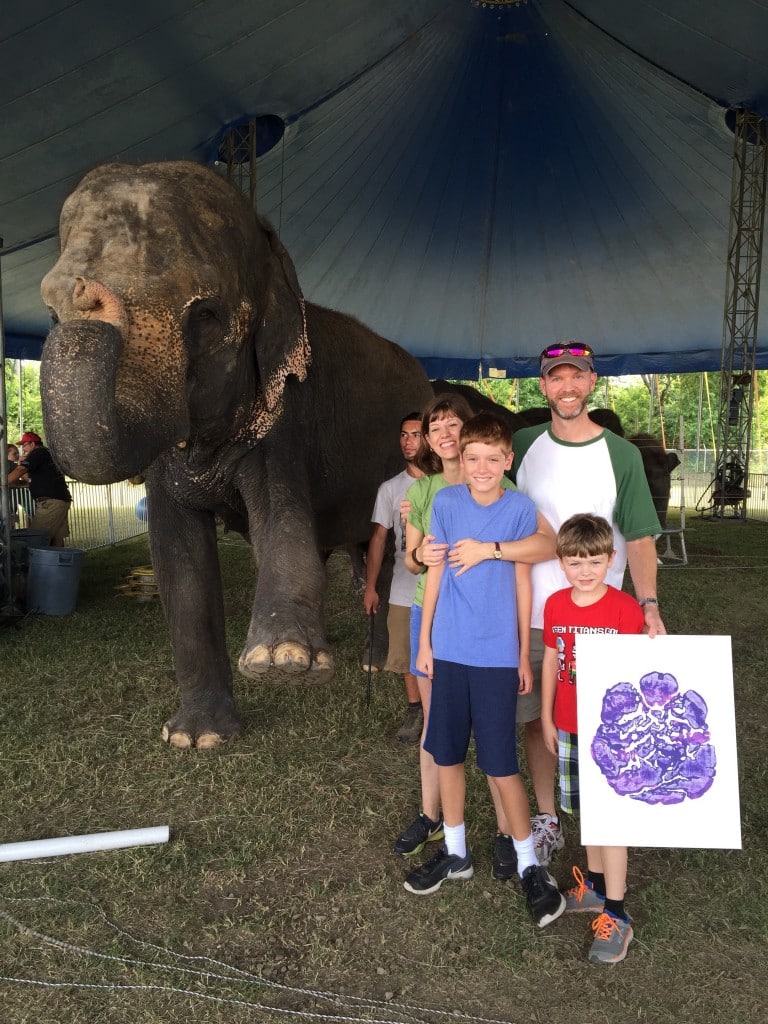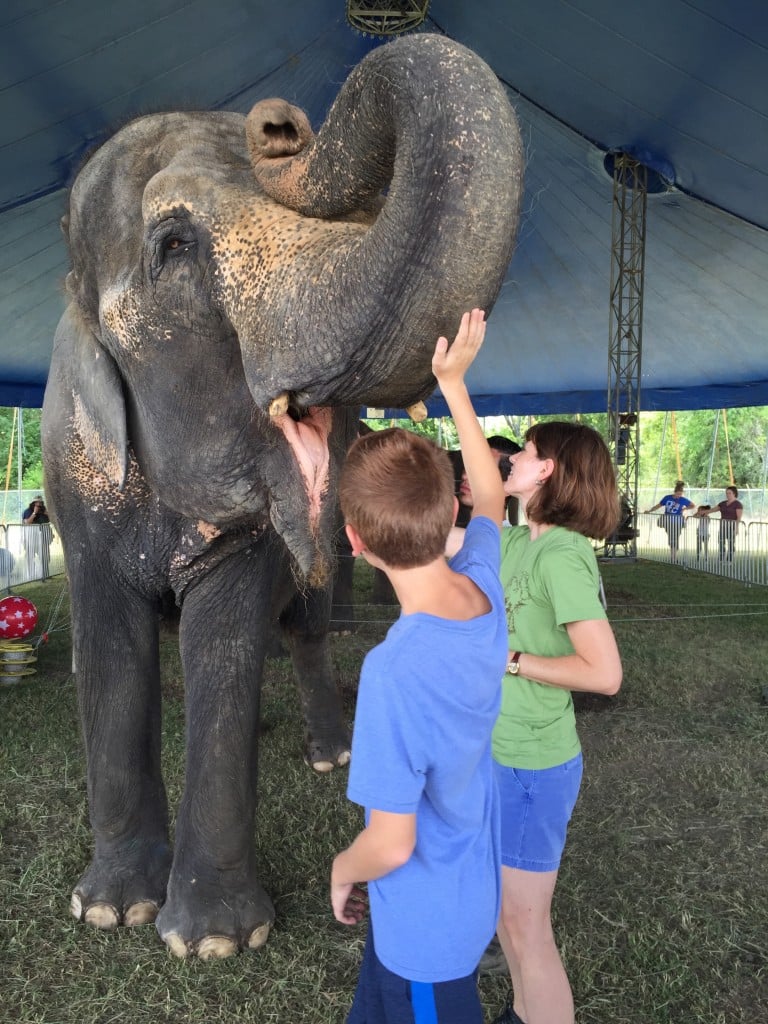 For an additional fee, we took a ride out to see three elephants who were patiently waiting to be fed. We each were given potatoes and were able to hand them to these stately ladies. We had to move quickly to take a picture because once they figured out you were out of food they wanted nothing more to do with you. This old gal decided to give herself a little dirt bath while we were trying to get a selfie with her. I think it was her way of saying "move along sister".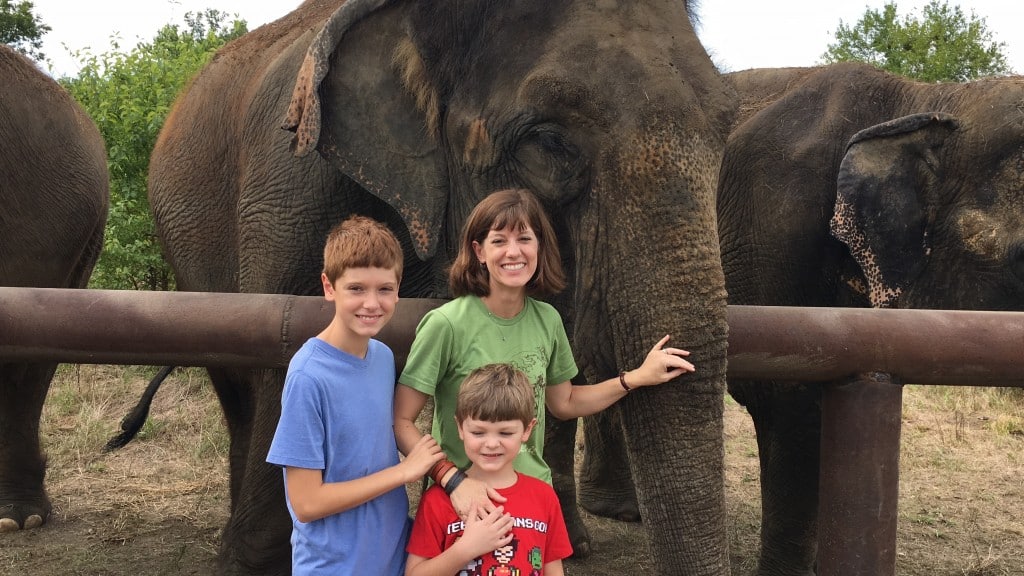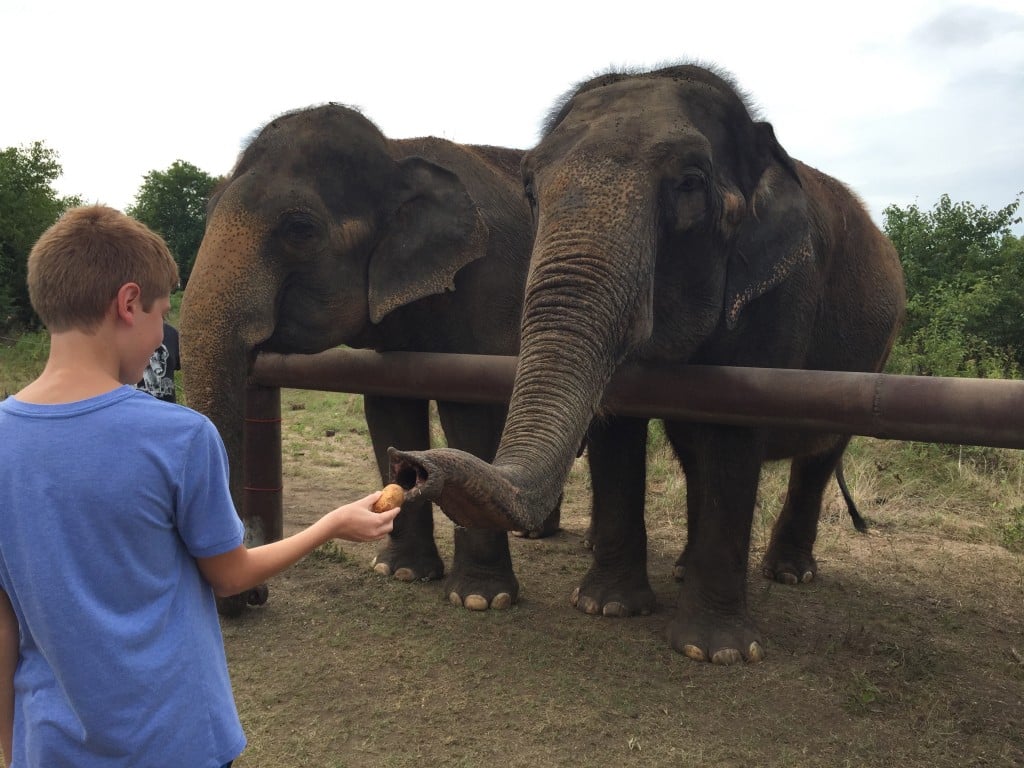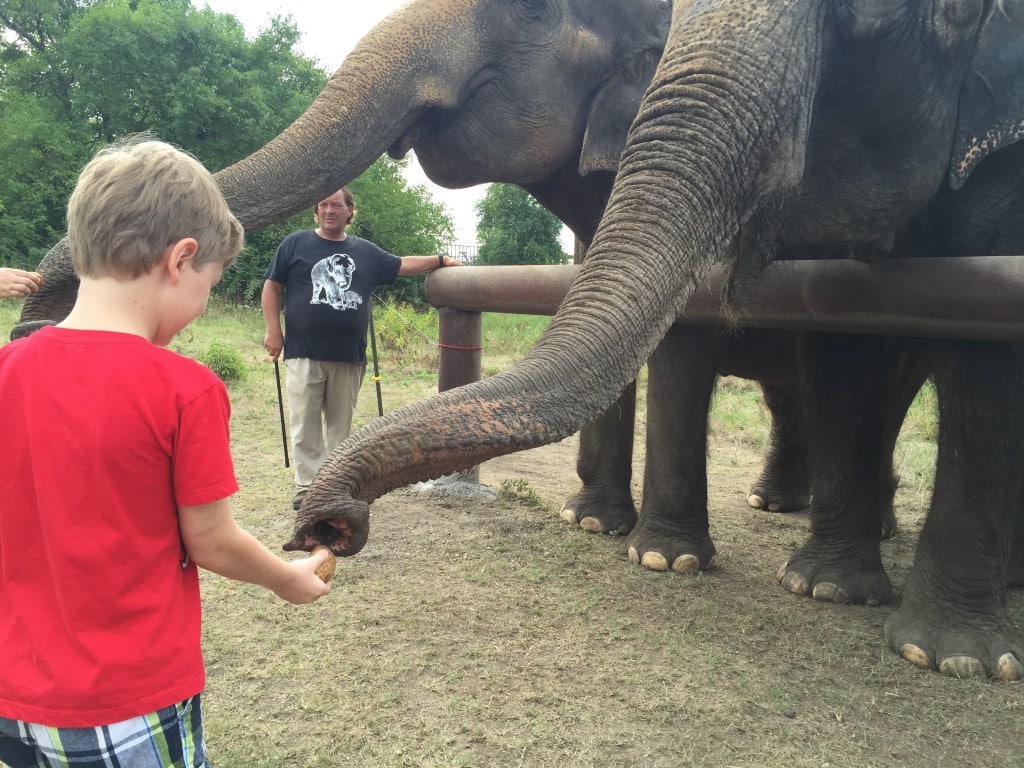 The entire day the sound track of Dumbo was playing through my head. Remember when Mrs. Jumbo is giving Dumbo a bath and they play together? That sweet bond is what I saw between Dori and her mother. She always had an eye on her little baby and never let her wander too far from her side.
If I lived closer to Hugo I'm pretty sure I would at this incredible place volunteering each weekend to muck elephant poop just so I could be near them and get to know them.
If you're ever in the SE corner of Oklahoma, this is a must see. Make sure to drive through the Hugo cemetery. There is a section called Showman's Rest where circus performers have been buried. Hugo became a retirement community of sorts for not just elephants but people as well. I imagine that when their performing days were over they wanted to be in a place with the people they had spent their lives with and who had become their family.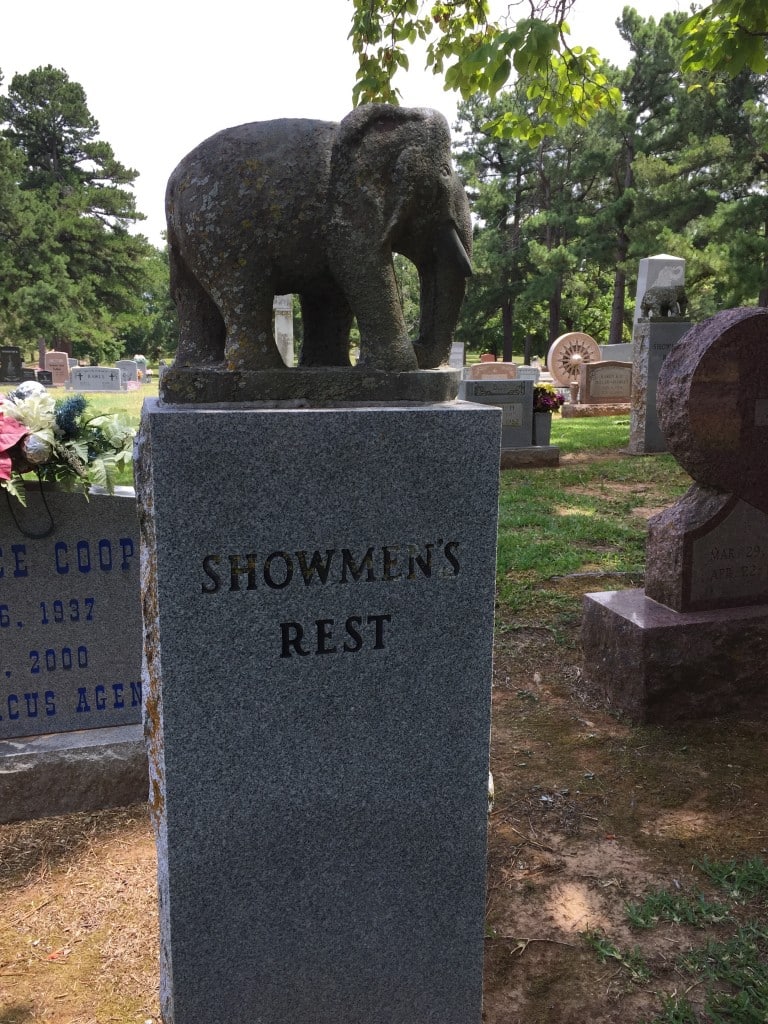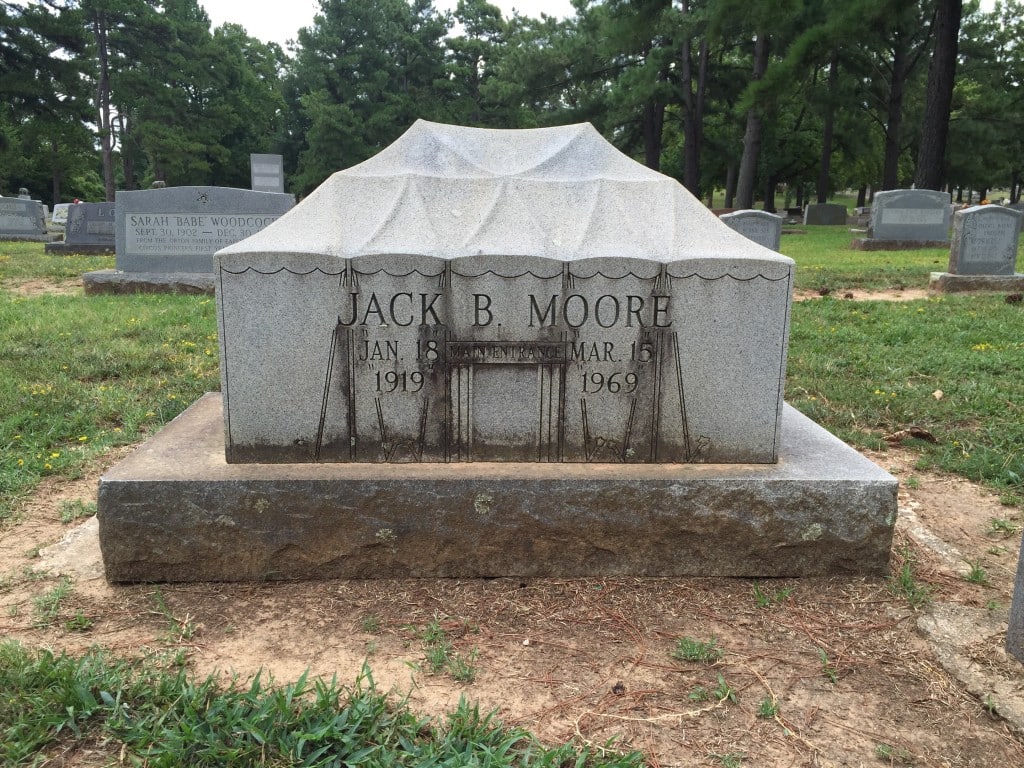 Related Posts via Categories