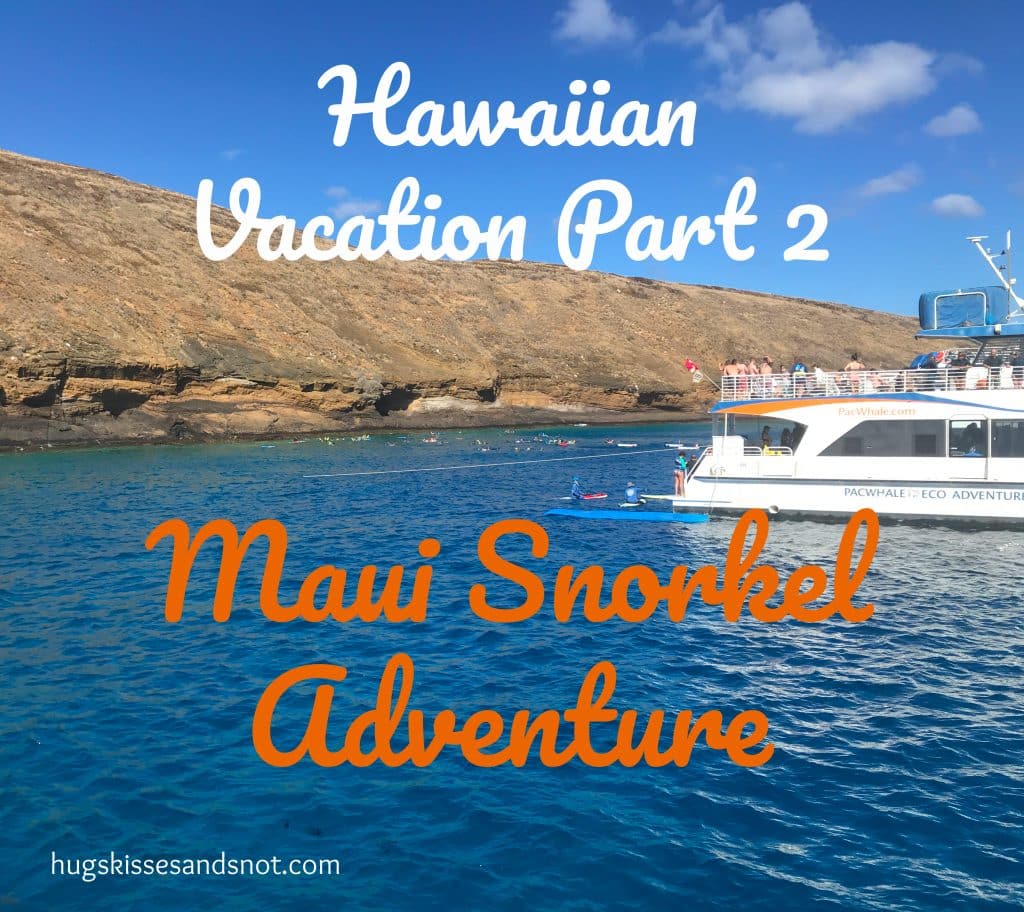 Our Hawaiian vacation was full of fun activities. Lounging by the pool is wonderful but if we were coming all this way we wanted to make the most of it.
The first stop on the Hawaiian vacation adventure check list was snorkeling. There are lots of snorkeling tours to choose from and they all looked great and had good reviews. We decided on Pacific Whale Foundation because it served a light breakfast and lunch and went to two different snorkel destinations; Molokini crater and Turtle Town. The crew was amazing; friendly, helpful, energetic, and really good at balancing a tray of food on choppy water.
Molokini crater seems to be the prime destination for snorkel tour companies as there were several charter boats anchored there every morning. Turtle Town is a spot closer to the island where lots of green sea turtles like to hang out. We only saw three turtles that day but with over 50 people in the water, I'm not surprised that they ran for cover.
The waters around Ma'alaea Harbor are very choppy as we were informed that it's one of the windiest harbors in the world. Sitting in the bow of the boat can be pretty bumpy and despite the ginger ale, Harry got sea sick. Thankfully he felt much better after tossing his breakfast and was good to go.
Addison has reported that this was his favorite activity of the week. Honestly, I'm surprised by this since he seemed pretty miserable with how chilled he got from the water and a little bit of sea sickness. Mind you, the water wasn't too cold (75 degrees) and we had wet suit shirts on but he as zero fat on his body to help regulate his temperature. After an hour in 75 degree water he was shaking uncontrollably. The joy of swimming with fish and turtles, and floating sensation in the water must have been enough to overcome how uncomfortable he looked on the boat.
Once we returned to our hotel and had a nice long rest we hoofed it back to Kaanapali town for Dole Whip. Walking two miles just for a cold treat may seem like a bit much but I only know of one place on the mainland to get Dole Whip and it comes with the price of admission to the happiest place on earth.
Next up…Rain forest hiking adventure.