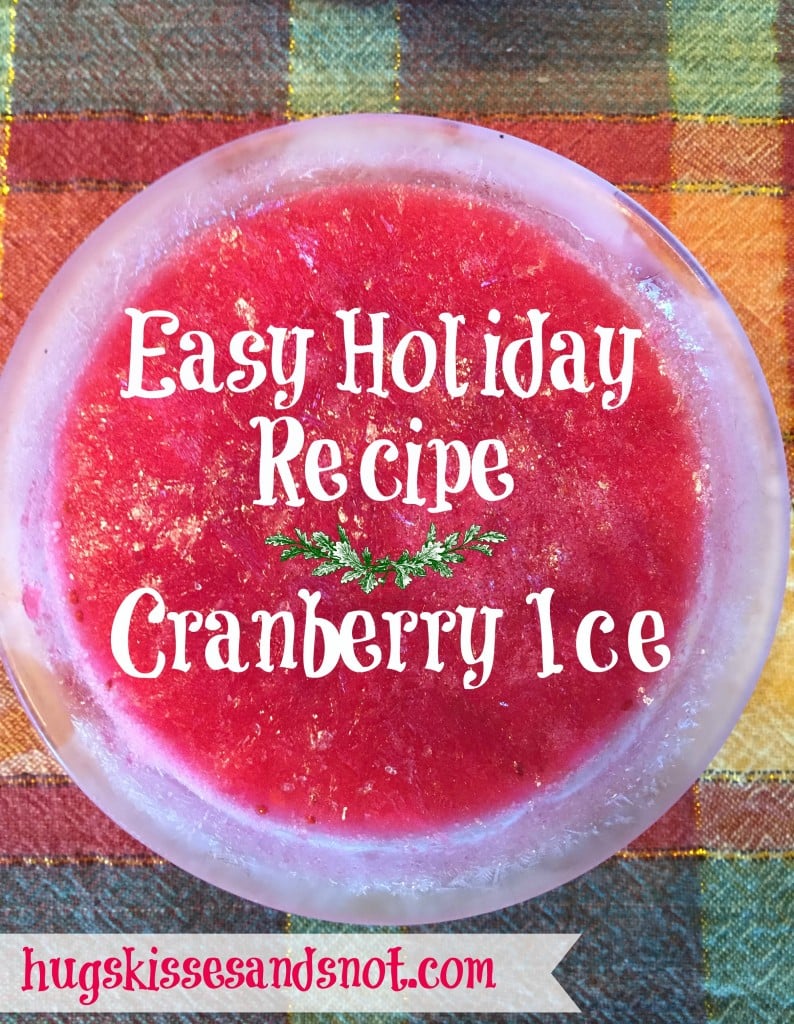 Christine and I had a very special guest on Recipe Archaeology this week – Dear Husband's grandmother, Pat. We asked Pat to be a guest because she was able to teach us how to make a truly vintage recipe. This super easy holiday recipe is called Cranberry Ice and could not be more simple. Seriously, you have more than enough time to make this for Thanksgiving this year. If you don't get to it this week, it is perfect for Christmas as well.
Pat will be 98 in December. She is absolutely adorable and as sharp as a tack. As long as I have been going to Thanksgiving and Christmas dinners with Dear Husband's family, Pat brings her Cranberry Ice. She started making it when she was married in 1941 but she had been eating it long before that. Her own mother had been making it since she was married in 1896. As far as we know, this recipe is at least 120 years old.
While Pat was at my house eating Cranberry Ice, she played us a jazzy little tune on our piano and I was lucky enough to capture the moment on my phone. (Watch to the very end of the video to see her play.) I say "our" piano but it is actually hers. Dear Husband inherited the piano from her when we moved into our house. It was given to her by her mother (Dear Husband's great-grandmother). And her mother received it from her father (Pat's grandfather) for her 16th birthday in 1892. Every time she comes over she treats us with a song she pulls from her memory. Sometimes she even picks up the Ukulele and strums a little tune. Like I said, she is pretty amazing.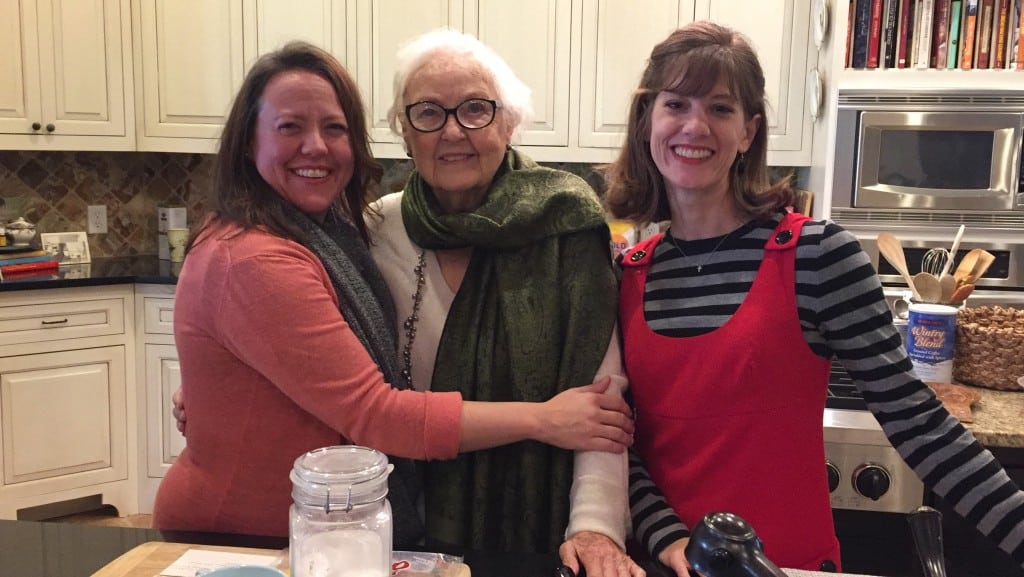 Adorable, right?! I don't know what in the heck I'm wearing. It looked fine in the mirror that morning and then I saw it in pictures. I look like I'm headed off to Halloween boarding school.
https://www.youtube.com/watch?v=62zwfP57KlI
Easy Holiday Recipe – Cranberry Ice
Cranberry Ice
2016-11-22 09:13:03
Ingredients
3 cups water
1 package fresh, whole cranberries
2 cups sugar
4 Tbs. lemon juice
Instructions
Bring water to boil then add cranberries and sugar. Cook for 10 minutes until cranberries pop and become soft.
Using a spoon, push cranberries through a fine mesh sieve into a bowl. Push as much through, discarding the seeds and skin that won't make it through the sieve.
Add lemon juice and stir.
Pour into individual ramekin cups. Cover and freeze overnight.
Can be make a week ahead. Serve along side turnkey and dressing or as a dessert.
Hugs, Kisses and Snot https://hugskissesandsnot.com/
Related Posts via Categories