Thanks to Red Gold Tomatoes I have a new love…Aioli. What's aioli, you ask? Aioli is a mayo based spread that you can use on sandwiches, burgers, chip dip, french fry dip, in casseroles, on top of enchiladas…basically anywhere you need a tasty spread, aioli is your guy.
I'm totally in love with this because I've discovered the key to a super easy aioli recipe. The most basic recipe is just one can of tomatoes and 1/2 cup of mayo. Last night I made the basic Garlic Aioli recipe (1 can Red Gold Garlic & Olive Oil Tomatoes, drained, combined with 1/2 cup of light mayo) and spread it on top of 4 chicken breasts. Baked at 350 degrees for about 35 minutes. Oh my goodness, de-lish.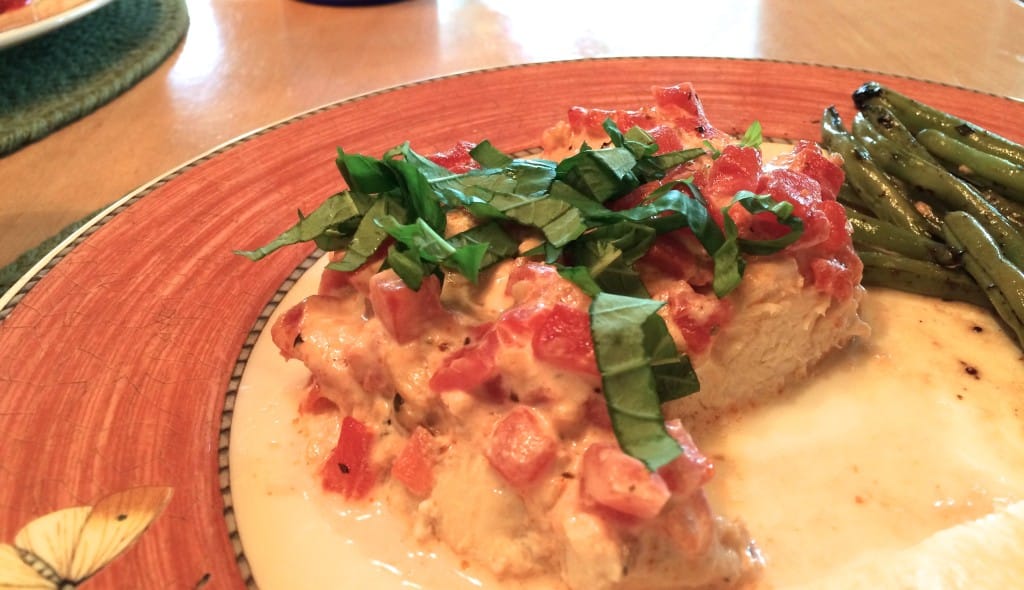 My head started swimming with all the chicken casserole possibilities. Then I started thinking about enchiladas which led to me to imagining aioli in queso. So many possibilities and so easy. It's a win-win!
Red Gold Tomatoes has all of their aioli recipes listed on their site. Also – visit their FB page to vote for your fave easy aioli recipe and enter for a chance to win some fabu prizes. The FB contest is running through May 28th.
So, how do you Ailoi?
(disclaimer: I received free cans of tomatoes from Red Gold. I know, I know…I'm so awesome that I warrant free tomatoes. I've started measuring my blogging success in tomatoes. All opinions and comments are completely my own.)
Related Posts via Categories