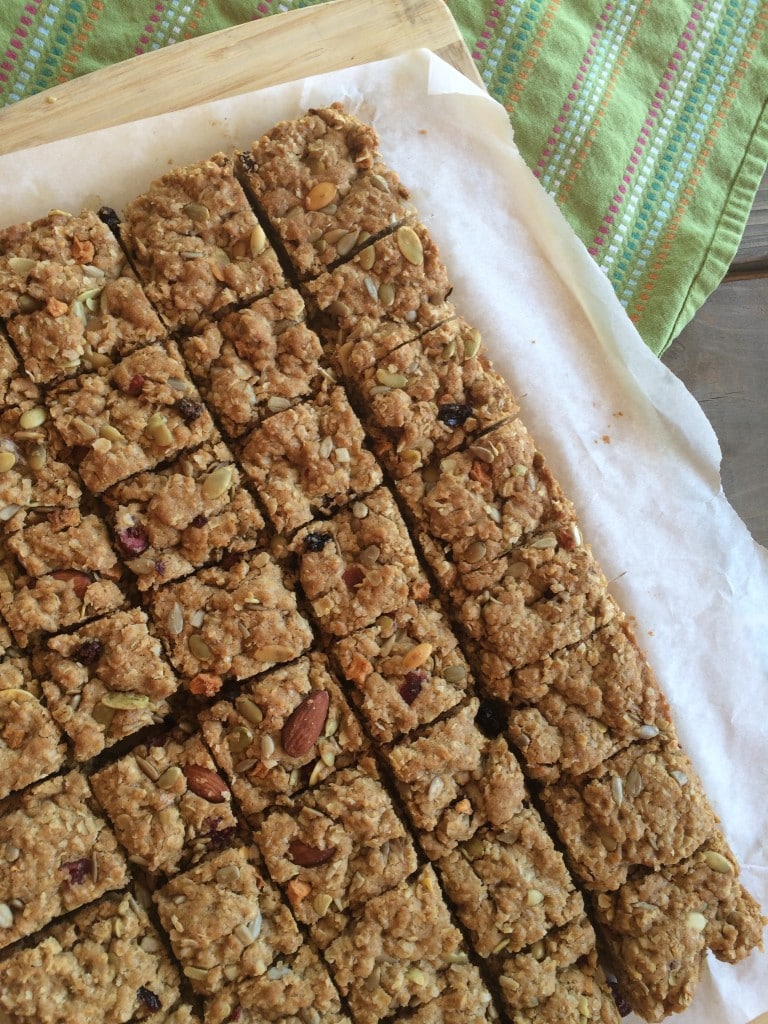 The last month of the school I find myself needing to make a batch of cookies or brownies or some other baked good about every other minute. Teachers appreciation…can you make something? My pleasure. End of the year banquet…can you bring a salad? Of course. Art fair is next week…can you bring some cookies? Um, sure. Piano recital is next Sunday…can you bring a dozen cookies? You bet. Church picnic…can you bring something sweet? Yeah. PTA meeting…can you?…ahhhhhh…enough already.
Actually, I really do love baking things for this or that event. Sometimes it can get a little overwhelming but sometimes I have to improvise because I don't have all the ingredients I need and something awesome happens. That happened with these Trail Mix Oatmeal bars. I wanted to make Oatmeal Cranberry cookies but found a bag of trail mix instead of cranberries in the pantry.
The trail mix I used is called Cranberry Jubilee from Nature Box. Have you heard of Nature Box? It's pretty awesome…you pick out the snacks you want on their website and then they deliver it to your door every month. Snacks. Bam. Plus, the box and bags have leaves printed all over them so they feel healthy.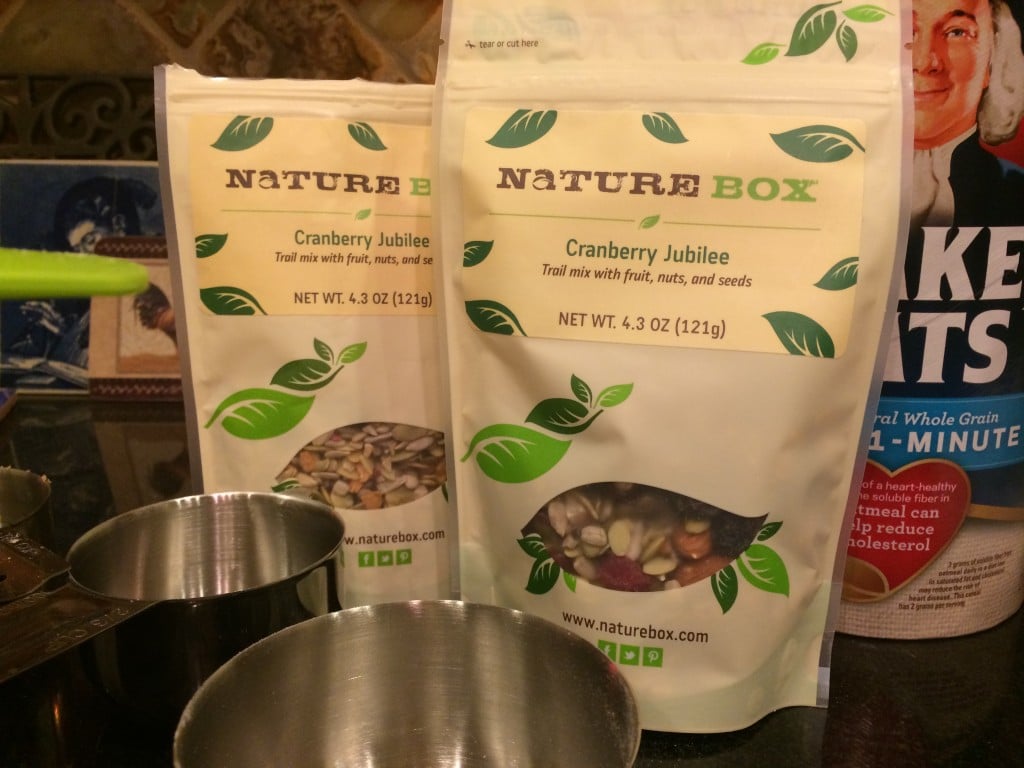 Trail Mix Oatmeal Bars
2014-06-03 20:05:03
Ingredients
1 cup Crisco baking stick
3/4 cup brown sugar
1/3 cup sugar
2 eggs
1 tsp. vanilla extract
1 cup flour
1/2 cup almond flour
1 heaping Tbs. wheat germ
1 tsp. baking soda
1 tsp. ground cinnamon
1/2 tsp. salt
3 cups uncooked oatmeal (quick cook)
5 oz. package trail mix
Instructions
Heat oven to 350 degrees. Line a baking pan with parchment paper.
In a small bowl combine flours, baking soda, wheat germ, cinnamon and salt. In a large bowl beat Crisco and sugars with electric mixer until creamy.
Add eggs and vanilla to Crisco/sugar mixture and beat well.
Add flour mixture and mix well.
Stir in oats and trail mix.
Drop into parchment lined baking pan and press down and evenly spread it out.
Bake for 20 to 30 minutes or until golden brown. Allow to cool in pan then transfer to a cutting board. Using a serrated knife, cut into squares.
Hugs, Kisses and Snot https://hugskissesandsnot.com/
Related Posts via Categories