Meet Mandy Moore. No, not the singer but just as dang cute.
I met Mandy at the first Listen To Your Mother cast read through. There was something about her gentle personality and sweet yet mischevious smile that drew me to her. I wanted to know her better, become friends, put her in my pocket and carry her around. But I didn't know how to do that without acting like a weird, friendly robot. So I did the next best thing, Facebook stalked her.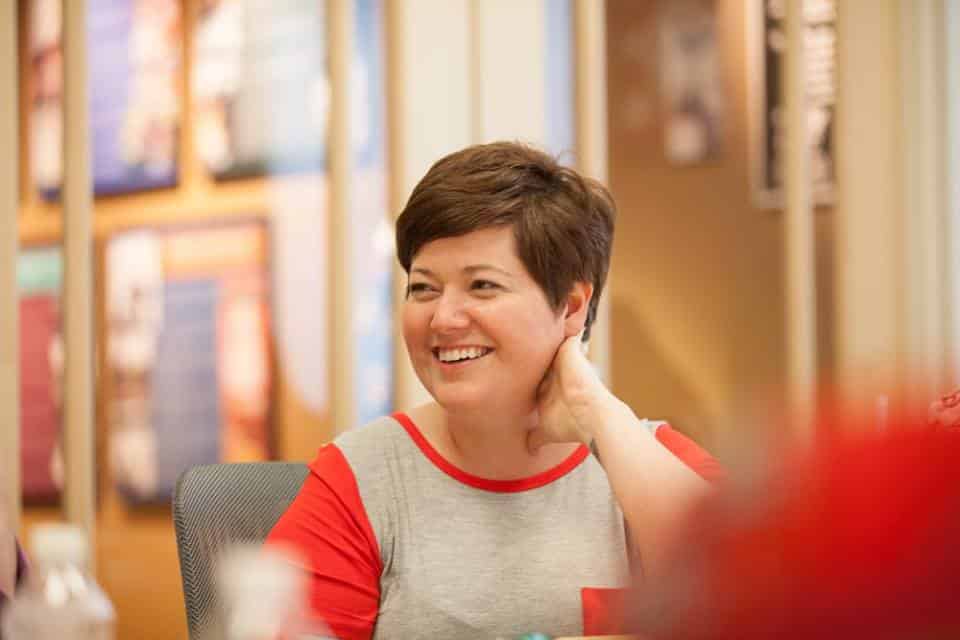 Mandy's story is a reflection on her younger, starry-eyed self before she and her husband adopted their two children from China. I love that she doesn't shy away from the scary parts of adoption. Even though our stories of motherhood started out differently, I can see my own fears and excitement about the possibility of motherhood reflected in her story.
Just go ahead and read it. You'll be better for it. And if you have time, take a look at the amazing documentary style video her husband made about adopting their first child. You can find the video at the bottom of the post.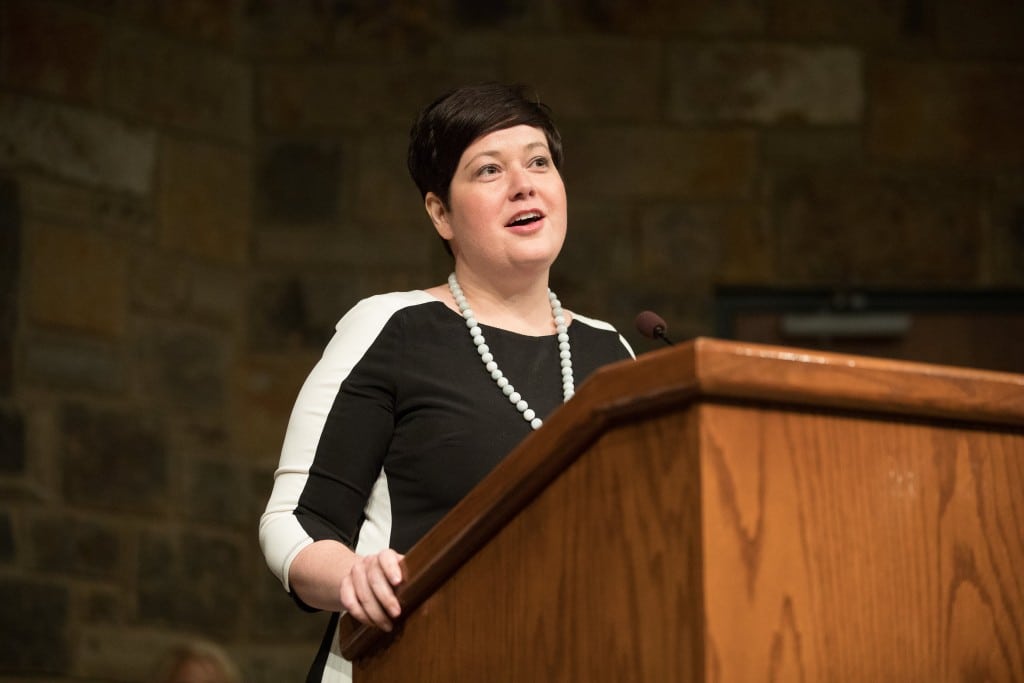 (photos courtesy of Sheradee Hurst Photography)
~~~
Dear Younger Me – Joy Comes With The Morning
Dear Younger Me:
There you are, flying across the country to learn from the leading adoption and childhood trauma experts to complete your adoption training.
There you are, doing what you always do when approaching something new, you learn everything you possibly can. You dive into research.
You have not become a mommy yet, but you know this is such an important role you are stepping into. You know that this journey to become a family could be painful for all involved, you just don't know how painful.
But, younger me, though you know the research, you do not yet know what it feels and looks like. Sure, you have watched the childhood trauma videos with real life examples and interventions. But you have yet to live it, for it to become incarnate. It is okay that you do not know.
In childbirth, it is expected that the mother screams out in agony as parts of her body are stretched and torn to bring forth new life. It is a beautiful brokenness and triumph as she holds her baby for the first time. Her life has forever been changed in that moment. You see the agony and hope on her face. And others understand the pain when bringing a baby into the family through childbirth. In adoption, you will scream out prayers of pain because your heart and resources are being stretched to bring forth new life. The first time your child melts on your shoulder–years after coming home–you are like that exhausted, broken, radiant and joyful mama holding her newborn for the first time. The painful moments in the process make this moment so much sweeter, divinely precious. Many people do not know what it took to get here or that pain is also a natural part of this process of becoming a family.
Dear younger me, months after getting home from China, you will still wonder if your child will ever like or love you. Each day, you will face what feels like rejection. You are colliding with history, a history that says a mama leaves. There are moments you are sad and must adjust your expectations, but I love the way you pursue her without conditions. You long for connection with her, you pursue connection, but you do not demand it because love cannot be demanded.
Mama, you will grieve all of the moments you missed with your precious one: her first cry, the first feeding, the first diaper change, the first smile and coo, the first time she rolled over, and her first steps. You will then grieve all of the moments that She–the one who gave life to your child–does not get to experience: the birthday cake, the preschool graduation, the everyday ordinary moments. And because your child's first mother is not there, you promise to take in all of the preciousness of each moment for the both of you. You will grieve that in order for your children to become part of your family, loss had to take place. And at night as you look at your little one sleeping, you will think of Her, your child's first mother, and hope that someday you will meet. You will save every preschool drawing and every note to someday share with Her.
Those who try to understand your family's journey will become a healing sanctuary for your family. They become like the doulas in childbirth, holding your hand as you scream out in pain and reminding you to just breathe and massaging where it hurts. Sometimes, you just need to remember to breathe. To rest. To stop.
Your tribe will be small, and so precious. They will notice and point to each precious sign of growth as a family. Like you, they will get to witness the miracle that is about to unfold and they will provide encouragement along the way.
Dear younger me, you will discover your voice. You will realize that it is impossible to both people please and parent your children in a manner that brings healing. Sometimes, you will be the first to ever share with a teacher how childhood trauma impacts behavior, but you will use your voice to do that. You will wrestle with how much to share and whether to share and whom to share with and when to share. You will fumble over your words. And you will respond to what feels like intrusive questions from strangers about your family – you will learn that sometimes the kindest response is, "That is private."
You will discover inside of you a strength and a bravery that had never had the opportunity to blossom before.
Dear younger me, you do not yet know the ache you will feel, the overwhelming feeling of love for your children that is so fierce, it takes your breath away. Your children may not have grown inside you, but you will learn their rhythm, their scent, and they will become part of you and you part of them. You naively thought this love would surely be instantaneous, but it takes time for both of you. Give yourself time. Give your children time. Remember, your friends who describe the instant connection at childbirth with their babies carried them inside for 40 weeks. 40 weeks of moments. It was not instantaneous. Give yourself that time and do not feel guilty when it is not immediate. But, know that it will come.
Cling to hope. "He makes all things new. Weeping may tarry for the night, but joy comes with the morning."
And all of you will be made new and experience a deep and abiding joy.
– Mandy

Related Posts via Categories