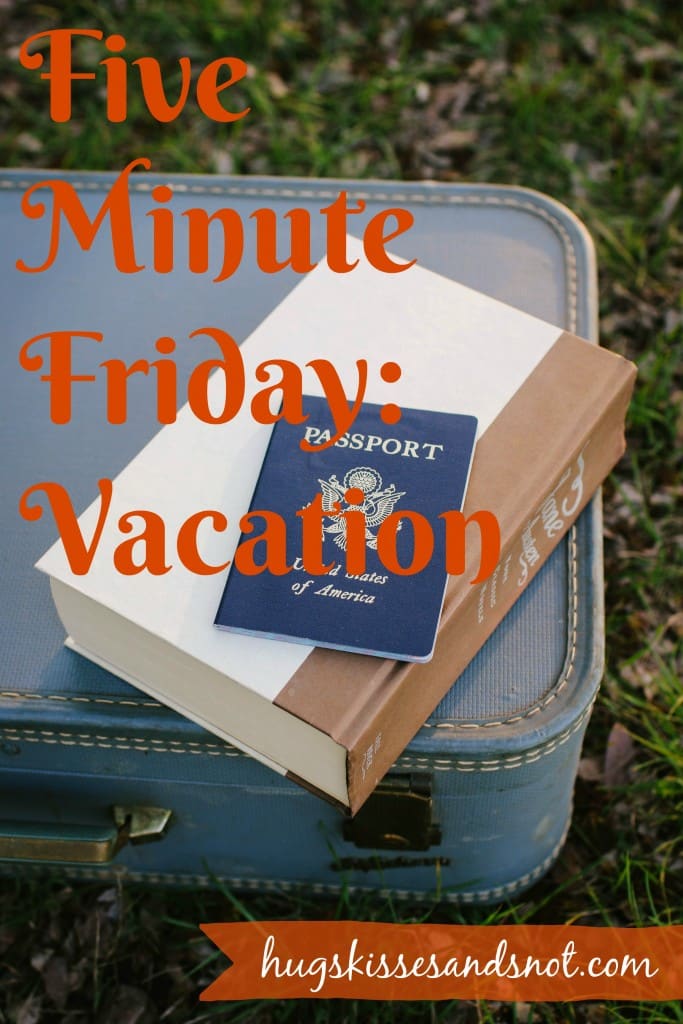 I've been sort of m.i.a. when it comes to blogging regularly and keeping up with the Five Minute Friday prompts. I gave myself a pass in May and June because of the hub-bub of the end of school and then our super fun vacation. But then we returned from our trip and now I don't really have an excuse for being a blogger-slacker.
But I'm back on the wagon this week. Today's prompt is Vacation. Perfect!
Five minutes are on the clock….GO!
What a perfect writing prompt. We just returned from an amazing vacation and I'm smack dab in the middle of summer vacation.
Some moms may lament summer vay-cay but I actually really love it. All the way up to the start of school. I don't mind the long, lazy days. I don't mind one day melting into another. The heat is the perfect excuse to excessively eat popsicles. Because our thermostat has Smart Hours, the house is a toasty eighty degrees every afternoon and I can sit on the couch in the dim living room and read a book guilt-free. Can't run the vacuum or washer or dryer because I'm conserving energy and keeping our electric bill down. Thank you global warming.
I'm fortunate in that my boys are relatively low maintenance. They aren't constantly pestering me for things and can get their own snacks. While monitoring the amount of screen time has been an annoying mosquito bite in a place that is hard to reach, it has taught me to be truthful about my own screen time and aware of the time slipping away from their childhood. It makes putting the phone and the remote down easier. I'm aware that going to the pool or the library or riding bikes is an activity they won't want to do with mom for very much longer.
How about you? Do you love the long hot summer? Or can't wait for fall?