There is something about August 30th that feels so final. I know that we have at least another month (maybe more) of really warm weather but now that we're on the eve of September it all seems like a down hill slide toward Christmas. Right now I'm sitting outside and it's pretty hot but the wind is blowing and I can see just a few yellow leaves on the vines covering our pergola. Feeling and hearing the wind blow around me is like summer is telling me good bye, that the wind is blowing it to the southern hemisphere and making room for fall and winter.
When I was a kid it seemed like my mom always bought me new clothes right before school started. They were always fall colors and styles and signaled the end of summer and start of a new school year. I haven't been very good about buying new school clothes for my boys before school starts because it's just too difficult to think about long pants and hoodies when it's 98 degrees out. The new school clothes will come soon enough but I think because I put it off all that comes with the start of a new school year has snuck up on me.
Yesterday was the first football game for our beloved university. That snuck up on me and one week ago I found myself scrambling to find a sitter. I kept thinking I have tons of time only to realize that I was out of time. Thankfully I found someone and we were able to make it through the heat only to leave early because my head cold made me want to curl up on the concrete and take a nap. We won, by the way, handily.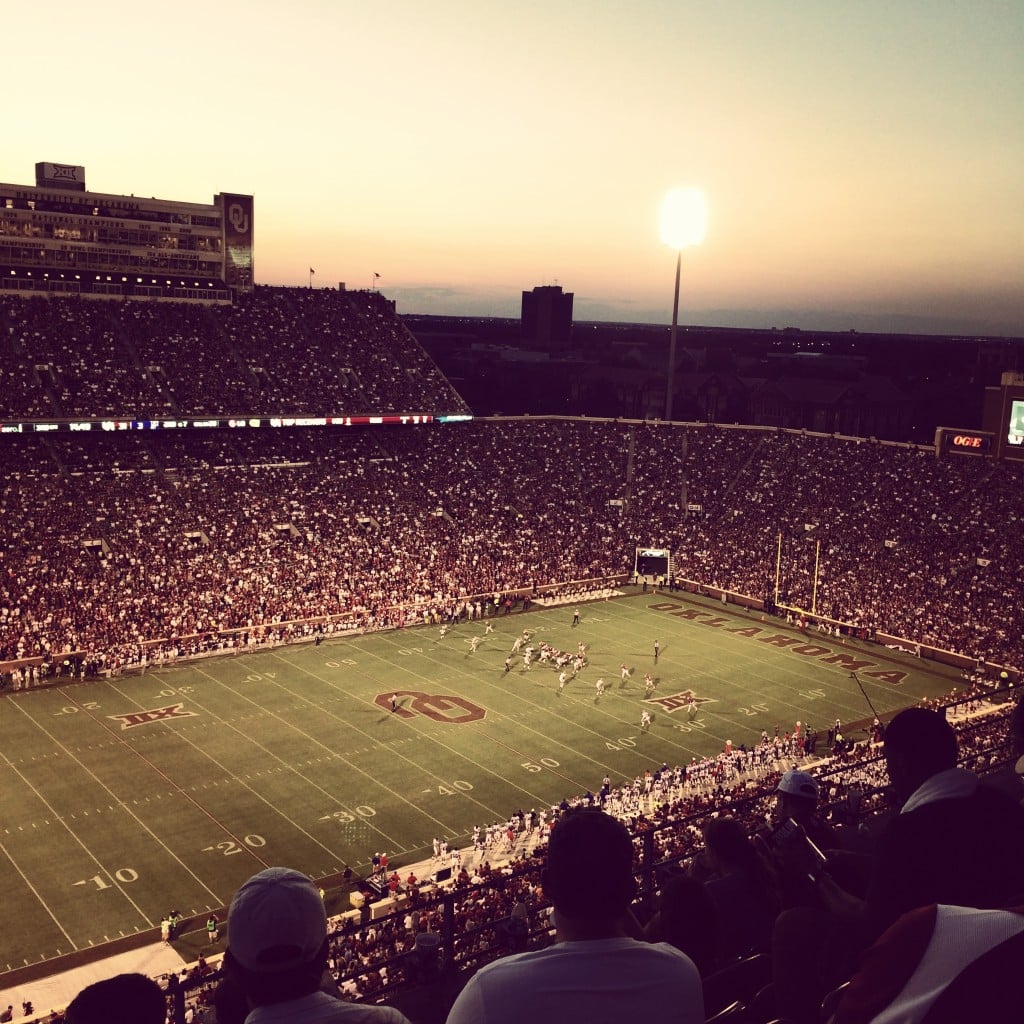 Just a few days before college football snuck up on me, Harry started preschool. I had been thinking about this all summer, excited about the new school he was going to, excited about his new back pack and water bottle, excited that he picked out a new Batman shirt to wear. Then we went to drop him off and I had that mixture of excitement and sorrow. Up until this year he had been attending Mother's Day Out at our church. This didn't seem like a big deal to me because between the two boys we had been going there for six years. It was at our church and all the teachers were so familiar that it felt like a second home to us, not school. Now we took him to a new preschool and I walked away and felt that tightening in my chest that all moms feel when they realize things are moving way too fast and why can't he just stay this age forever. I know he can't stay 4 but I desperately want him to. I watch his little face, listen to his little laugh, cherish his little voice and try to imprint these things in my mind so I never forget just how precious he is.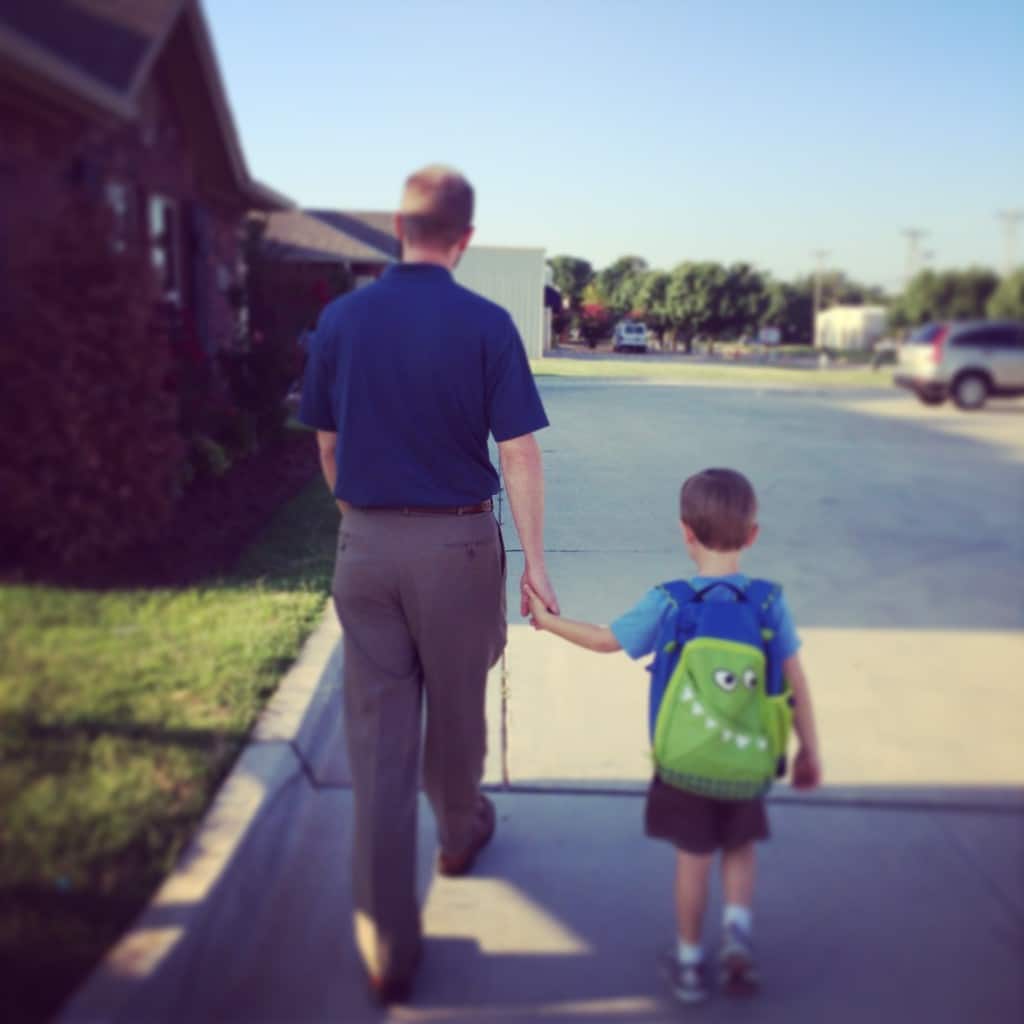 Just a few days before Harry went to preschool, Addison started 4th grade. This year hasn't been as bitter sweet as past years because we're still an entire year away from 5th grade and I don't think about 5th grade. Last year was tough because 3rd grade is on the "older kid" side of the school. Instead of turning left each time we passed through the doors, we had to turn right. It was a big deal for me. This year it was the same routine. We had this "big kid" side of the school down and my throat didn't tighten up with I turned right this time. Plus, we're an entire year away from 5th grade and we won't talk about 5th grade.
In just a few days it as all snuck up on me. Before I know it I'll be preparing for Addison's birthday, buying Halloween costumes, roasting turkey and dragging out Christmas decorations. Can it please slow down, just a little?
Related Posts via Categories