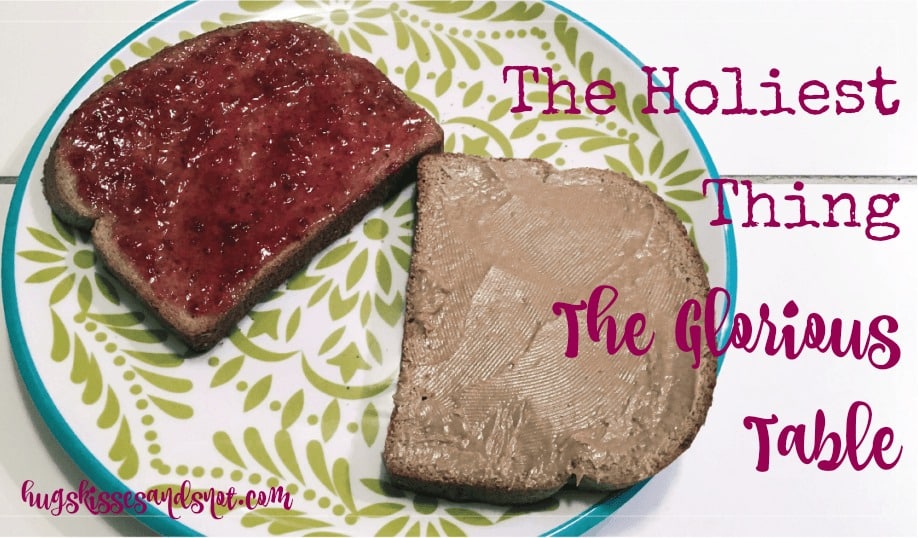 In case you weren't sure…we're actually still in the Christmas season. The twelve days of Christmas is an actual thing, except I don't know what the partridges and lords a leaping are all about. Harry's should receive nine ladies dancing according to the song. Lucky him. But I digress…the Christmas season on the church calendar actually does extend through January 6.
After January 6 we enter the dead zone of church holidays or Ordinary Time.
This week I have the honor of contributing at The Glorious Table for their Orindary Time Series. I have to admit that I'm really ready to get back to ordinary time. I'm ready to get the house back in order, to put the decorations away and to get back to a normal schedule. However, I'm keeping in mind that within the ordinary we can still find the holy.
Here's a little taste of the post from The Glorious Table…
In just a few days, we will enter what is known as Ordinary Time on the liturgical calendar. Or, as I also like to call it, The In-Between-Special-Candy Season. The candy and treats that come through our house between October and New Year's Day can get out of hand. As much as I love mini Milky Ways, pumpkin everything, cake balls crusted in crushed candy canes, and chocolate dipped [insert your favorite fruit and/or cookie here], I'm ready for a break from the sweets and overindulgences.
Click HERE to read the rest to find out what peanut butter and jelly has to do with finding the holy in the ordinary.
Related Posts via Categories