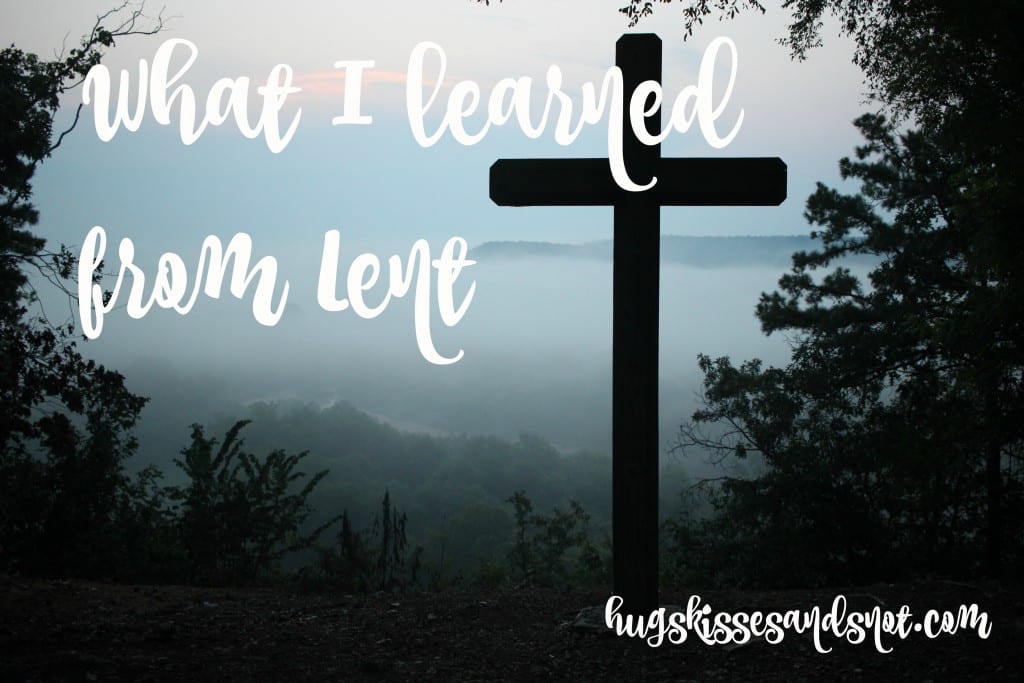 The forty days are almost up.
Forty days ago I held honorable intentions of participating in the Lent season by getting up earlier than I normally do, spending time meditating, reading and praying. I felt like this would give me a deeper understanding and appreciation for the season. It would focus my mind on what was to come and prepare my spirit for Easter. I choose getting up early because I wanted it to be a time of sacrifice. Getting out of my cozy, warm bed earlier than I am ready to get up is a serious sacrifice. I'm not one of those people who joyfully jumps out of bed every morning. Instead, I reluctantly roll out. My first thought as I emerge from sleep and hover in the in-between state of sleep and awake is, this is so warm and comfy and snuggly. I'm not ready to leave the comfort of my little nest.
I love the comfort of my bed so much that I even bought a new alarm clock to help me in my Lenton practice. One that has a soft light that gradually increases as the time you have set your alarm to gets nearer.
I was able to get up a little bit earlier than normal. But just enough to make coffee before getting Harry up and to the breakfast table rather than after. There were a few mornings spent in quiet meditation for the day ahead, but most mornings were spent covering my eyes with my hair so the soft glow from my alarm clock wouldn't intrude on my slumber quite so early.
So basically, what I learned from Lent is that I was a complete failure at it.
Durning the hours between Maundy Thursday (the night Christ was betrayed) and Easter morning, our church hosts a prayer vigil. Members can sign up for a time slot to come to the chapel and pray. Through the day and night, someone is keeping a prayerful watch as Christ made is journey to the tomb.
I signed up for a thirty-minute time slot the morning of Good Friday. After the boys have been dropped off at school and before I have to be somewhere. Perfect.
This morning I sat in the dim, quiet room and read through the story of the last supper, the betrayal, judgment, and crucifixion. As I sat in silence, my mind went to where it normally does in times like these. How easy my life is compared to 99% of the rest of the world. What a lucky life I lead. As I often do, I asked God why there was so much pain in the world and what was my role in all of it. As a Christian, isn't it my duty to ease the suffering of the hurting and oppressed? But that call goes further – not just as a Christian, but as a human being. As a citizen of the world filled with souls who deserve love and compassion just as much as I do, isn't it all of our duty to take care of those who can't take care of themselves?
At the end of my vigil, the next person quietly entered the room to take my place. It was a woman I know and we met each other on the way in and out and hugged. She somehow knew I needed a real hug, not a quick good to see you side hug. Rather, a deep embrace that said I see you, I know you, I feel your struggle, and I cherish you.
As I drove home I pulled up a Lent playlist on Spotify (yes, that is a thing) and I Surrender All came up. I wondered, am I meant to surrender all of it to God? All of it? Even my grief and anguish over the suffering world and my pitiful attempt to figure out how to help? Do I surrender those hurting souls to God and continue to try and be the hands and feet of Christ, trusting that even though the arch to justice and compassion is long, it will eventually be realized?
Do I even surrender my feelings of helplessness and anger at the injustice of it all?
I honestly don't know if I can. I don't know how to reconcile my ease with the suffering of others. The unfairness and injustice of circumstance or a badly dealt hand is too heavy.
As I drove home I saw a group of toddlers being led to the park by their child care workers. Happy little feet anticipating a morning of play with their heads shining in the sun. I noticed how the clouds were picture perfect in the sky right at that moment. I thought about how the universe is infinitely big and infinitely small and we are somehow a part of it. I thought of how the earth seems to be groaning as we push and pull it to suit our needs. I wondered if that groaning was God and creation crying out at the pain experienced by his children.
I thought about those sweet little children on the way to the playground, about children in Syria, about women who feel trapped in abusive relationships, about women in loving relationships, about my friends and my husband and my two boys.
All of them want one thing. The same thing. They all just want to be loved.
So, what did I learn from Lent? Other than the fact that I am incapable of getting out of bed early unless I have to catch a plane?
I learned that the world is perfect and broken all at the same time. I learned that I may never see the other side of my grief over the brokenness but I can still relish in the beauty and mystery.
I learned that the holy is residing in all of it. Hiding in plain sight. I can still find holy in the ordinary and in the pain and in the glorious and in the broken. It's there, waiting to be found and all we have to do is look.
Related Posts via Categories