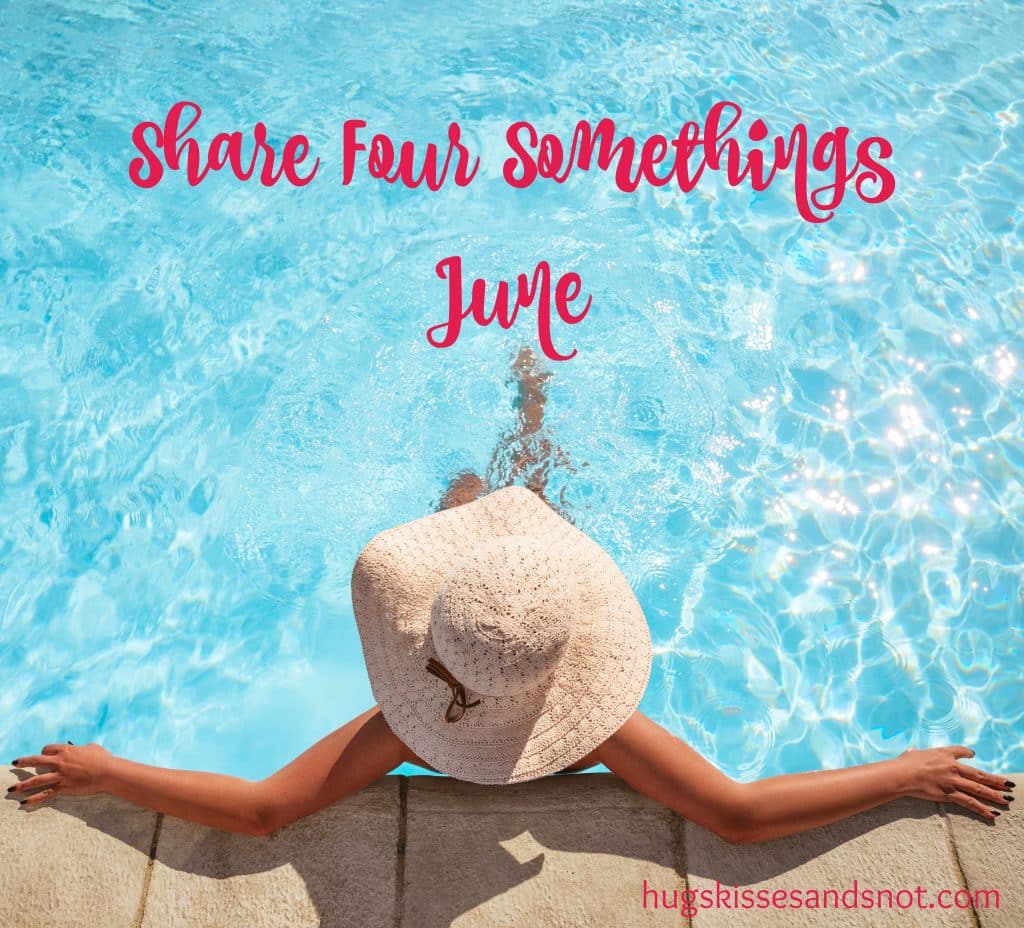 June has felt like a really full month; in mostly a good way. It's time to look back and share something read, loved, treasured, and ahead.
Something Read – With The Fire on High by Elizabeth Acevedo
My school librarian friend recommended this book to me knowing I would love it. It is a fiction YA novel centered around Emoni, a half Puerto Rican, half black teenager in Philadelphia and a teen mom being raised by her Grandmother. She struggles between the challenge of being a mom, student, and employee and her love of food. Everything she makes fills people's bellies and touches their souls. She desperately wants to be a part of the culinary program at school and attend college but her devotion to her grandmother and child pull her in different directions. The book even has recipes!

Something Loved
First these Tevas

I haven't owned Tevas since 1997 but I needed a durable sandal for our vacation and when I saw them at DSW I knew it was time to be a Teva person again. I had forgotten how comfortable they are and perfect for all sorts of actives; hiking, water, lounging by the pool. They are so versatile.
Next, dinner with friends.
For Adam's birthday we had dinner with a couple that we haven't really seen since before the pandemic. We have been friends with them for many years and love getting all the kids together to have dinner and hang out on a semi-regular basis. But then pandemic. Now that we are getting back into the swing of things, it's time to resume favorite activities and make time for the people we haven't spent quality time with in over a year.
Something Treasured – Hawaiian Vacation
Our Hawaiian vacation will go down as one of our top five family vacations. Every single part of the vacation was a dream. The weather, the activities, the hotel room, the pool, the food. I can't think of a thing to complain about. The boys have become A+ travelers. They understand what I mean when I say "airport walk" and they are old enough to be in charge of their own stuff. The days of keeping track of a kid bag full of kid activities and kid snacks are gone. Everyone packs their own suitcases and back packs and it's not my problem if they don't have that one thing (whatever it may be). The complaints are pretty minimal and when they do start to complain it's probably something that even the adults can't help but complain about.
We packed in the activities knowing that it may be a very long time (if ever) before we make it back. It wasn't a 'relax on the beach' kind of vacation and I don't regret that one bit. Adam and I feel like we have a very limited number of "just the four of us" family vacations left so we want to make the most of the time we have.
Something Ahead – Recipe Archaeology
My Recipe Archaeology co-host, Christine and I have been vaccinated for some time now but school and work schedules have kept us out of the kitchen. I have been dying to get back into the kitchen with Christine. Finally, we have found a day to dedicate to retro recipes. I hope to have new recipes ready for YouTube in July.
Bring on the spam and jell-o!