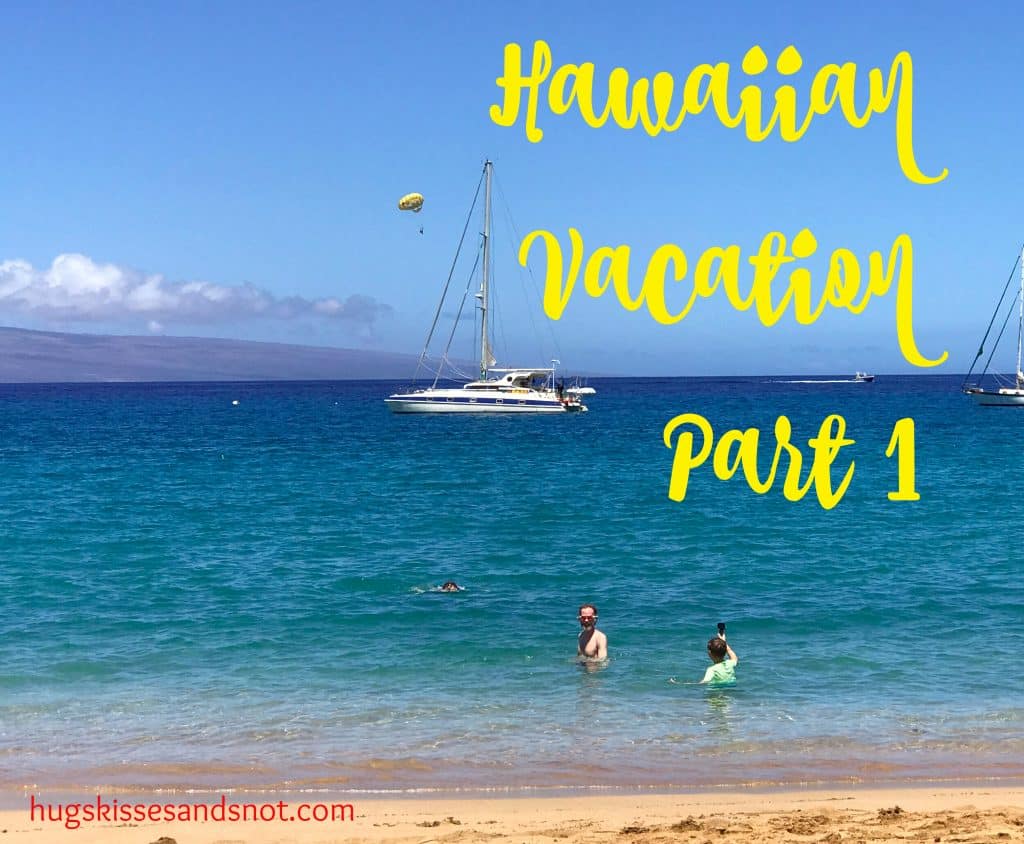 We recently returned from a dream Hawaiian vacation on the island of Maui. Like many families, we have been staying pretty close to home, social distancing, wearing our masks, playing by the rules for the past 15 months. Like many families, last summer break was spent completely at home. The number of summer vacations we have as a family of four are limited. Addison will graduate in two years and while I know we can still travel as a family after he goes off into the real world, it won't be the same. He will start to create his own life, work schedule, and will discover that being a grown up isn't all it's cracked up to be. Three month long vacations away from obligations and the daily grind will become a thing of the past. He will have his own work schedule and friends who take prescience over us. Adam and I have so many places we would like to take the boys and so little time. The clock is winding down and last summer break was a bust.
So when we thought about where we would like to go now that we are vaccinated and travel has become a thing again, we knew we needed to make up for lost time.
The entire trip I kept thinking about how wildly fortunate we are to be able to do something like this. Hawaii isn't exactly a budget friendly vacation but it is a place that I wish everyone could experience at least once. Whenever the boys complain that we don't have all the fancy electronics or luxury items that they covet we remind them that we would rather save and spend our money on experiences that they will (hopefully) remember as well as open their eyes to what the world has to offer.
Getting to Maui wasn't exactly easy (not just because of the eight-hour plane ride from Dallas). Because of Covid-19, the state has put all sorts of precautions into place in order to keep their residents safe as well as keep the tourism economy going. Restrictions are constantly changing (and have probably already changed at the time of publishing this blog post) but before we were able to travel we all had to provide a negative Covid-19 test from a Hawaiian approved provider. The test had to be with in 72 hours of departure and anyone who wasn't vaccinated had to have a second test upon arrival at the airport. Even though three out of four of us are vaccinated, I was wound pretty tight with worry over the pre-flight test. Our entire trip hinged on four negative tests. One positive test and it would all come crashing down. I knew it was very unlikely but I couldn't help but run through the worst-case scenarios. Thankfully, our Walgreens tests came back within two hours of taking it and the weight of the world was lifted off my shoulders.
We opted not to rent a car as rentals are in short supply and extremely expensive. We opted to utilize taxi's, Uber, hotel shuttles and our own two feet to get around. Trips to the airport, heliport, and harbor were pricey but a fraction of what we would have spent on a rental car.
The first two days of our trip were spent traveling, swimming in the hotel pool, letting the waves toss us onto the beach, and eating our meals next to the pool or on the sand. I even made it to 7:00 pm the first night before I couldn't keep my eyes open any more.

We didn't have any dinner plans our second night so we decided to try the local food truck park in Kaanapali town. It was 2 miles from our resort but along a beautiful beach boardwalk path so we decided our legs could handle it.
Next up…Molokini snorkel adventure.