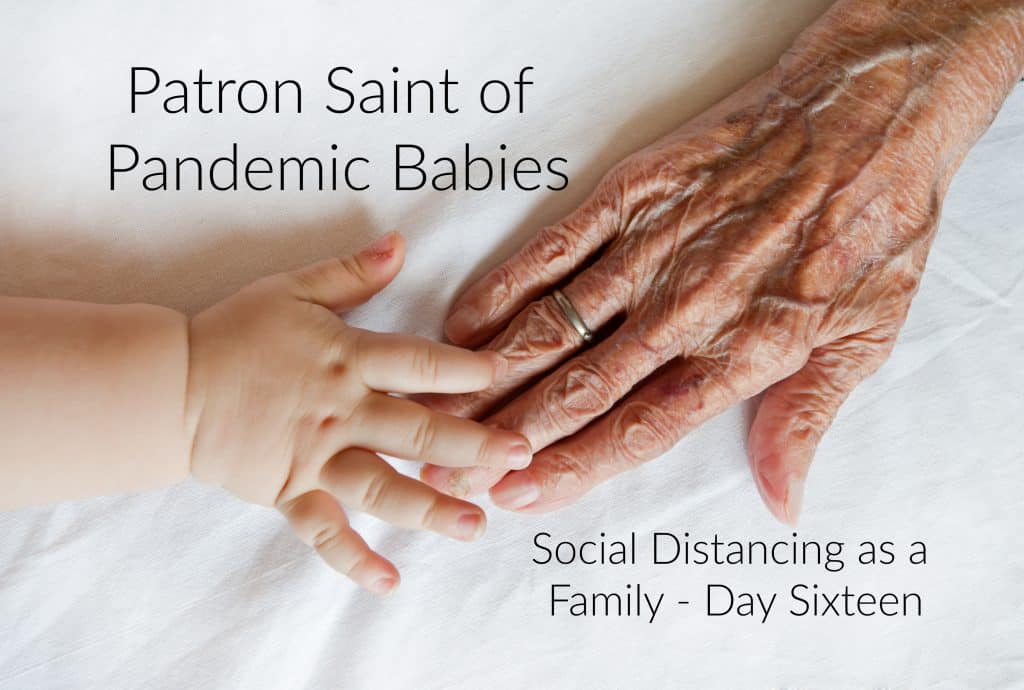 The Twilight Zone episode we're living in continues but today some hope for the fearful.

I've been thinking about women who are pregnant right now and how they must be feeling. If it were me I would have a different sense of anxiety and fear constantly bubbling under the surface than the garden variety anxiety. A new mother has one job; protect her baby at all costs. But what happens when there are danger factors out of your control the likes of which we haven't seen in over 100 years?
Just over 100 years ago the Spanish Flu ravaged the world population. It is thought to have started in Kansas on a pig farm and quickly spread throughout the world as soldiers took it over seas with them as they went to fight in the war that was supposed to end all wars.
Something else happened in Kansas just over 100 years ago that only a handful of people know about. In December, 1918, Patricia Smith (Sloan) was born in Kansas right in the middle of the worst world pandemic of modern history. Odds should have been against her but Pat lived to be 100 years old. She died on St. Valentine's day, 2019.

Pat was my grandmother-in-law and a treasure to her family. She had a humble spirit of determination, resolve, and a stick-to-it value. She didn't give up when the going got tough and found the silver lining of a dark cloud. She was lovely and accomplished, a renaissance woman, and a woman of valor.
That is why I've decided that Pat should be the patron saint of pandemic babies.
May her determined spirit give expectant and new mothers strength to care for their babies with confidence and grit despite the uncertainty of Covid-19. May she watch over all the precious little souls that will be born during this time. May all the new mothers who are bringing a child into this world be comforted knowing that 100 years ago a beautiful spirit came into the world amidst a health crises unlike any other…and she thrived.