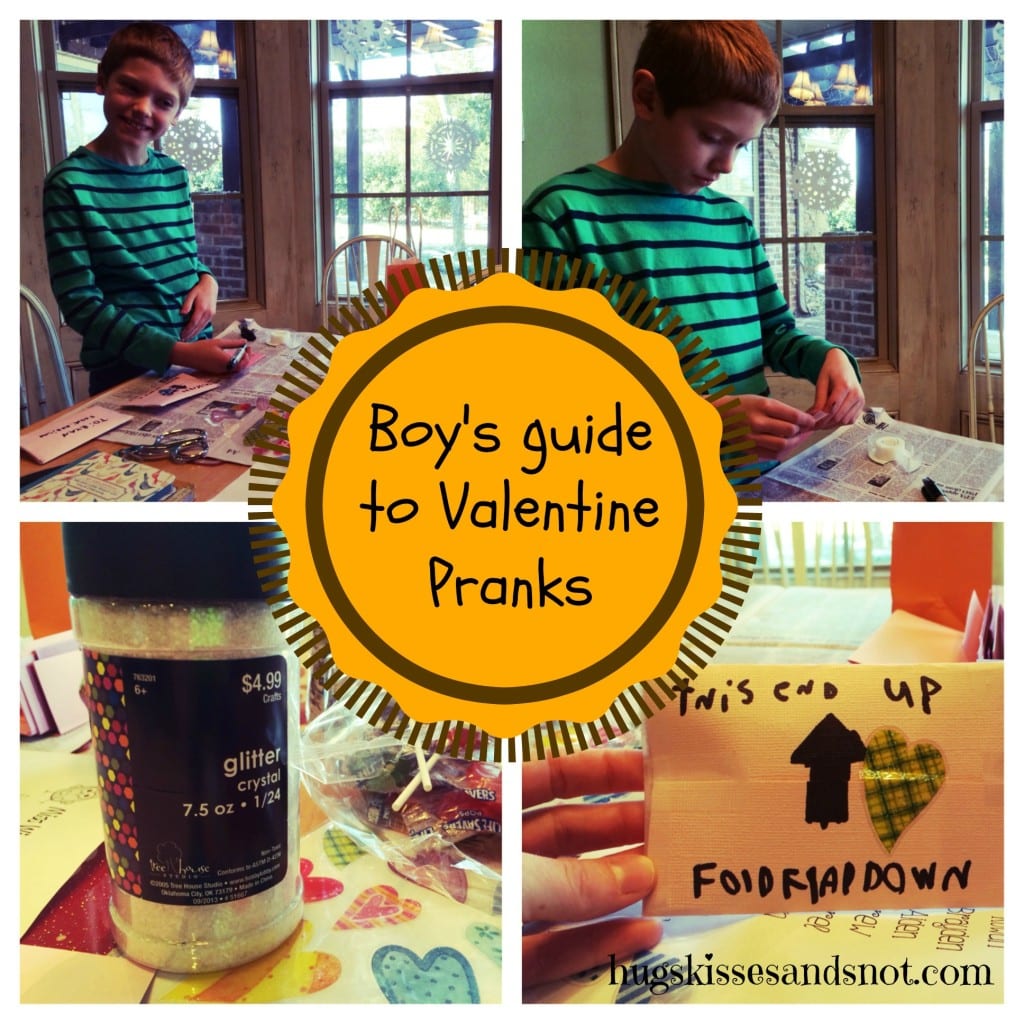 This year I left the Valentine cards up to Addison for his 3rd grade class. I wasn't even going to push it if he didn't want to bring anything at all. This week he decided on Valentine pranks. Yup, leave it up to a boy to prank his classmates on Valentine's day.
So, here is your guide to making a Valentine prank in 4 easy steps.
1) Fold a rectangle into an envelope. Tape the sides shut. There is no such thing as too much tape when you are 9 years old.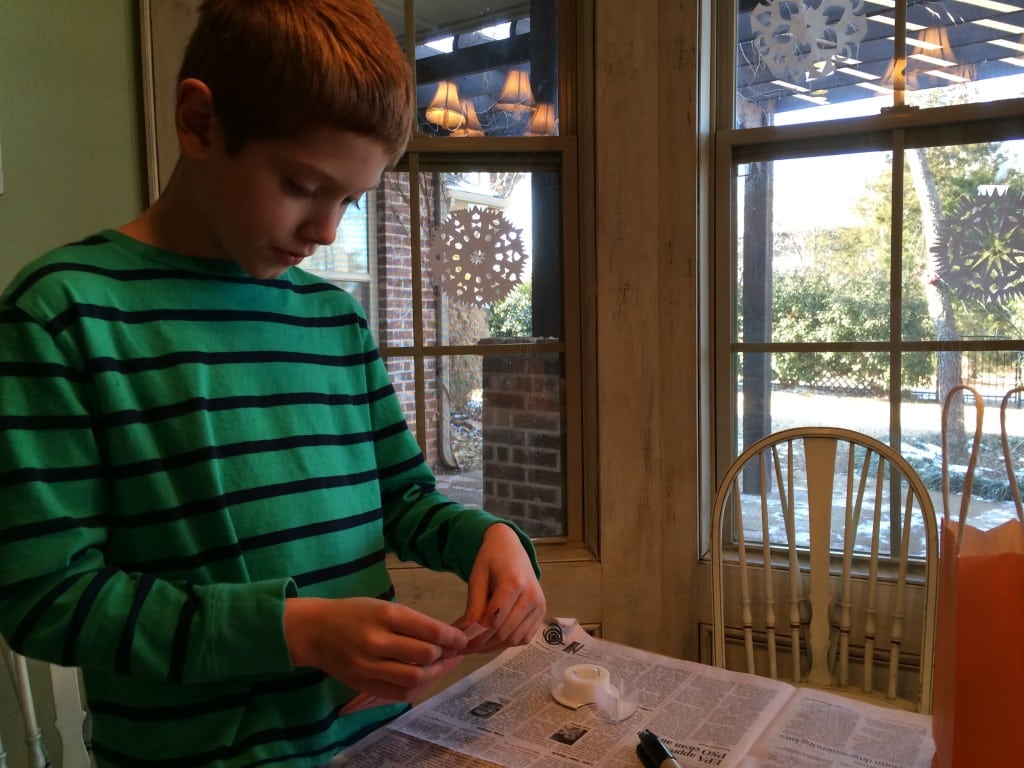 2) Address your Valentines and write explicit instructions on how they should be opened. Let the recipient know which end is up and how they should unfold the envelope. Holding the envelope just right is essential in the prank outcome.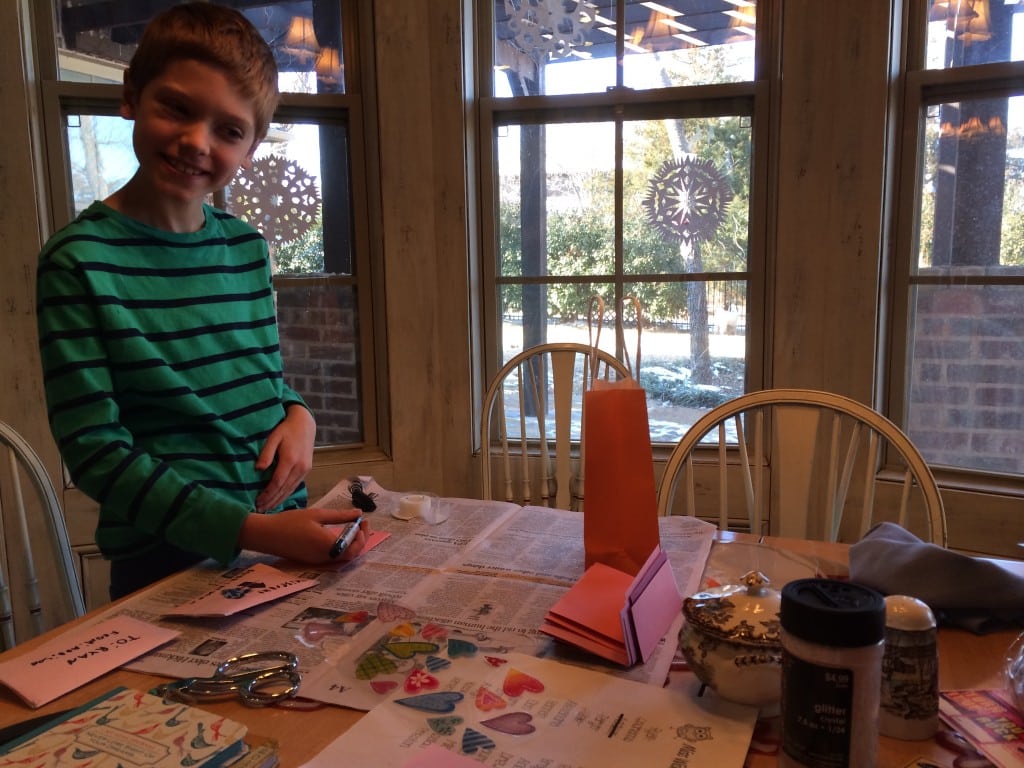 3) Add a treat and a prank. The original idea was for a confetti canon to go off when the card is opened and confetti goes everywhere. Once the prankster realized that a confetti canon wouldn't work out, he decided on glitter because it would make "more of a mess".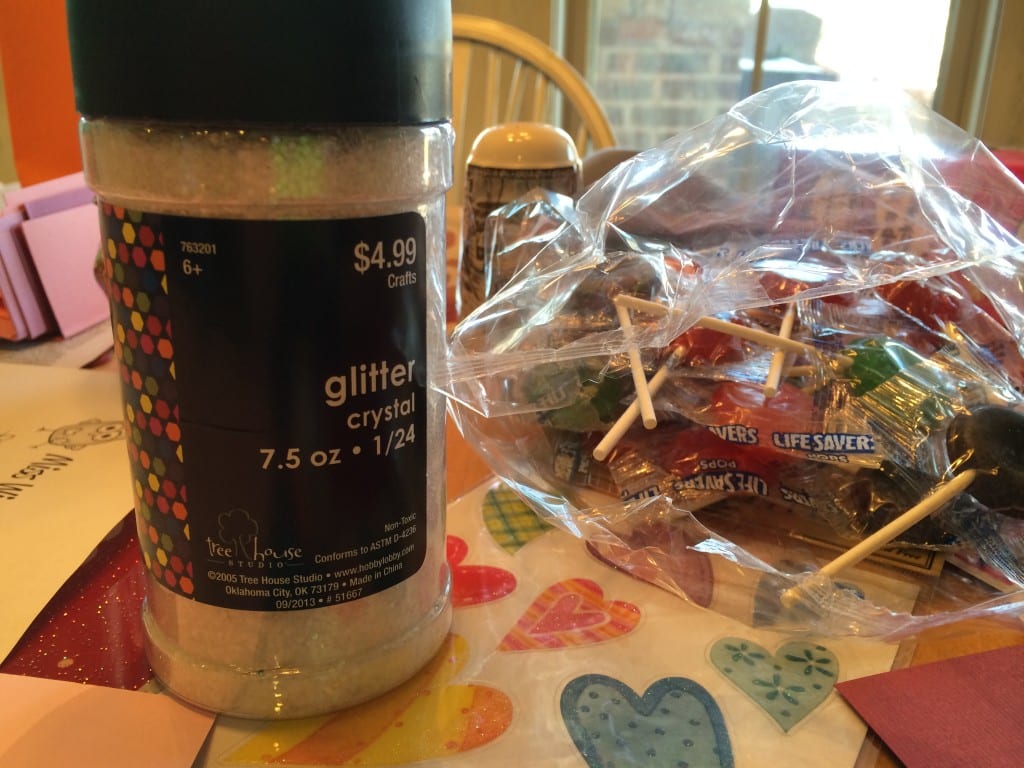 4) Decorate with a fun Valentine sticker to through them off the track. Your victim may be a little suspicious when they see all the instructions but that heart stickers says I'm just an innocent Valentine.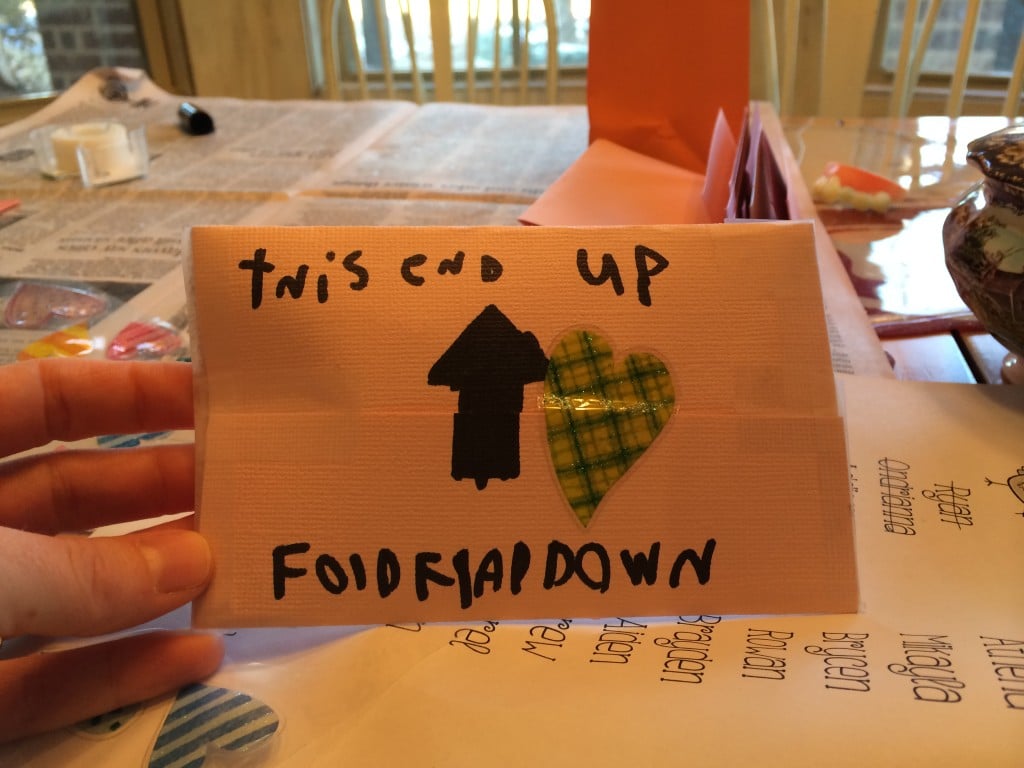 Now sit back and watch the hilarity ensue when your classmates open their Valentine and glitter pours all down their front.
~~~
Love what you're seeing here? Great! Make sure to follow me on Facebook and Twitter. Don't forget to subscribe via email.
Subscribe to Blog via Email
You're the best!