A few weeks ago we went on a skiing trip with another family to Pagosa Springs, CO. Going with another family worked out perfectly because I don't ski and neither does other mommy. This was the second year of skiing for our older boys and our little ones were content to play in the snow. While the boys were on the slopes my friend and I treated ourselves and the littles to something unique. Dog sledding. We were pulled by a team of 12 dogs, 11 of them were Alaskan Malamutes and 1 Husky. If you can believe it, the Husky doesn't have thick enough fur to protect her skin from the harness. The Malamutes have crazy thick fur, thick enough to protect them in temperatures to up 60 below zero. 60 BELOW. The Husky had to wear a little shirt to keep her skin from chaffing. After the tour we got to pet all of the dogs and even play with a puppy. Love and snuggles is their reward for a job well done. All of these fab pics were taken by one of our mushers (is that the technical term? I'm not sure).
The day of our tour was pretty warm, (high 30s) and almost too warm for these dogs who prefer zero and like 30 below even better. The path was a little slushy and had a few very muddy spots. I had a feeling of being in Narnia when winter starts melting. But instead of reindeer and a creepy evil dwarf, we had happy dogs and two very friendly lady mushers. There was no Turkish Delight.
The musher had certain calls to get the dogs to go, turn, stop. She kept yelling "EVERYBODY!" and I imagined some of the dogs to be like "oh wait, what? you want everybody to pull? Did you hear her? She wants…wait, was that a rabbit?"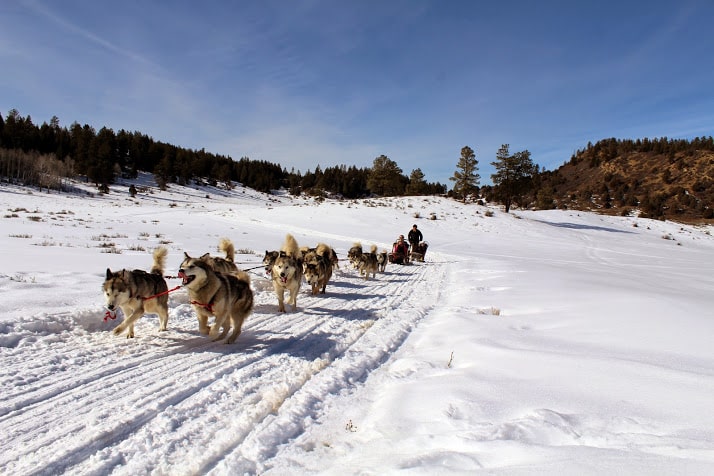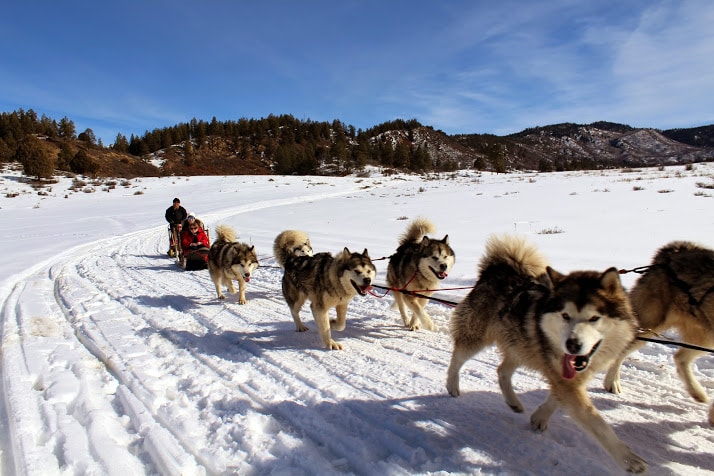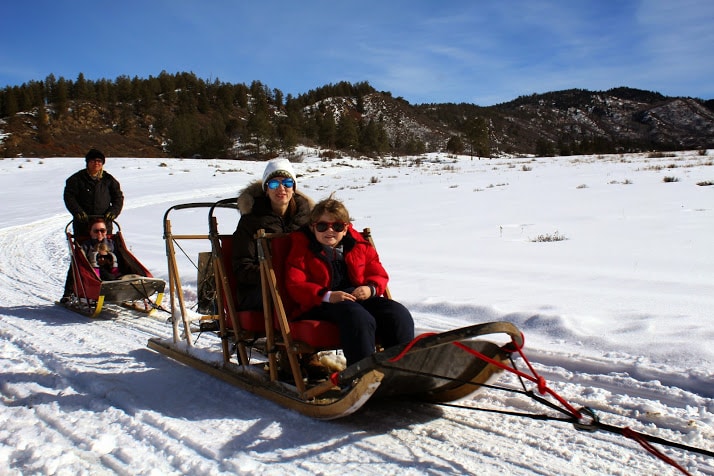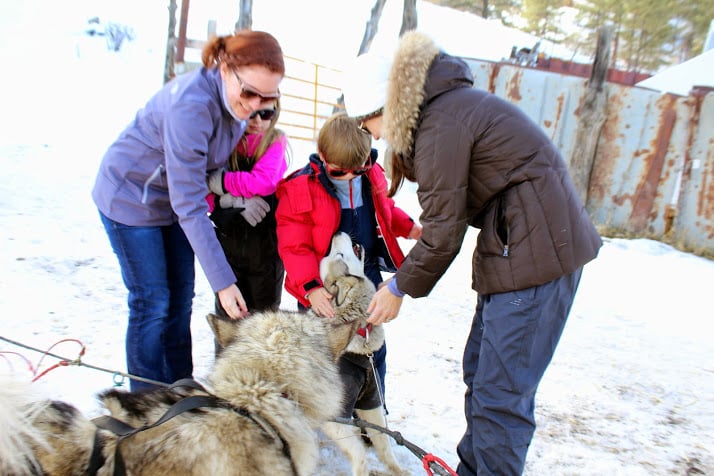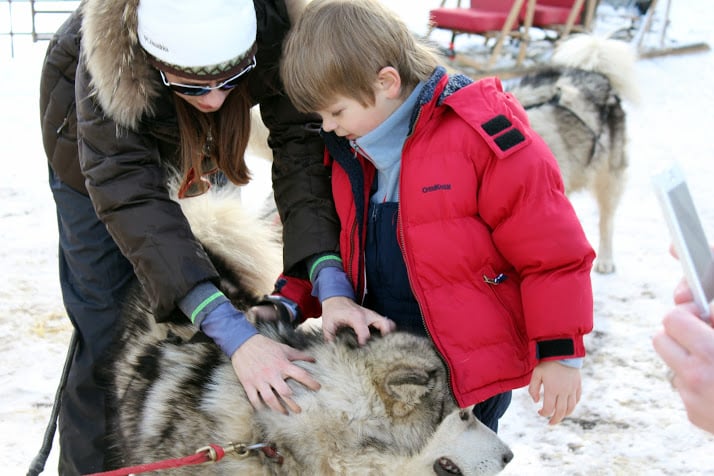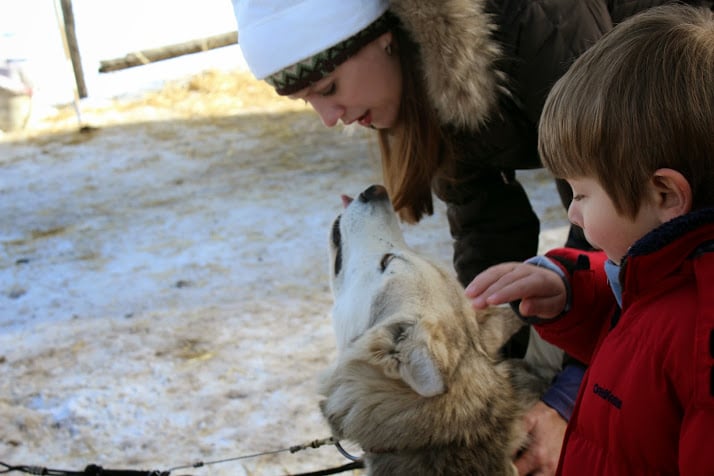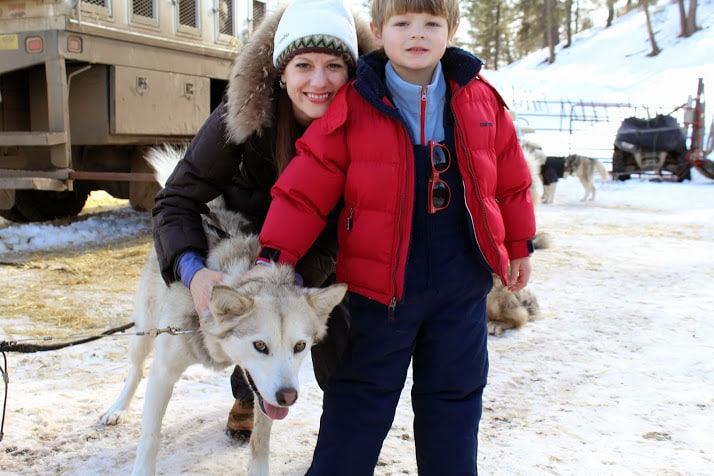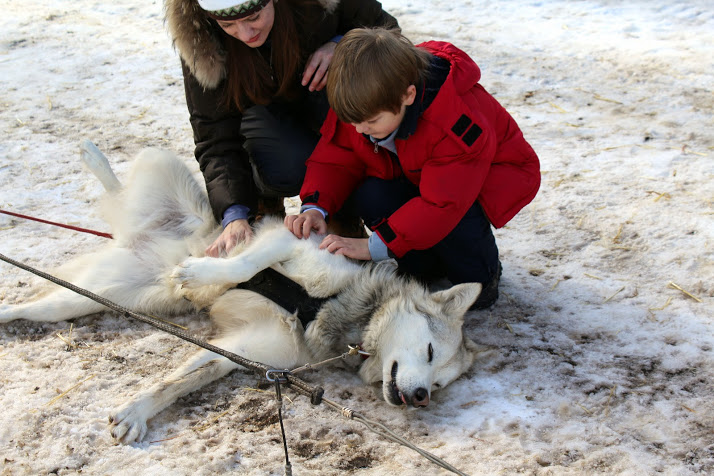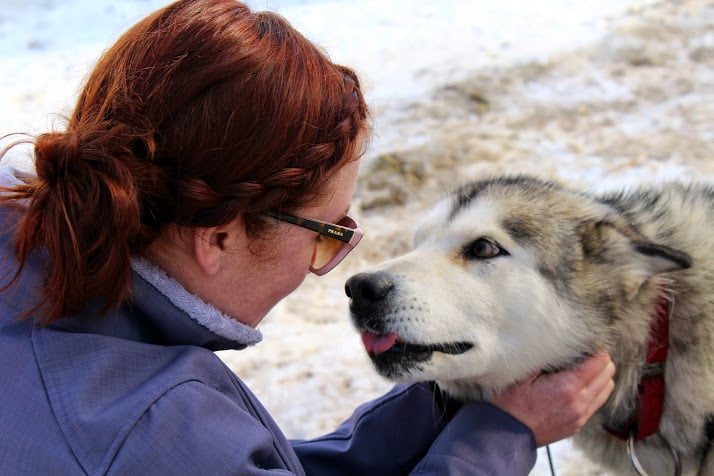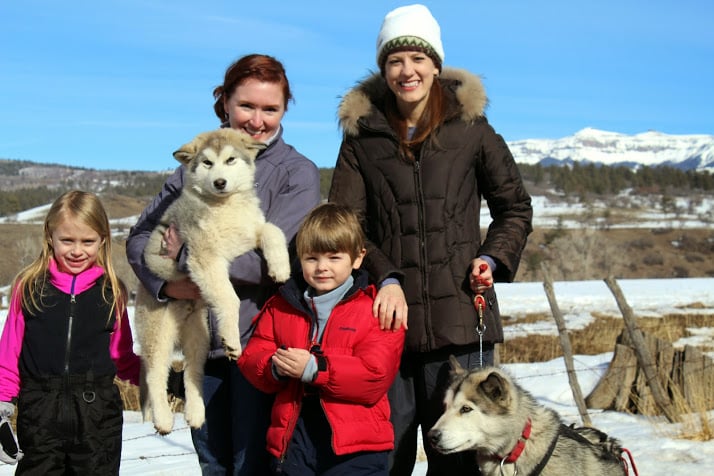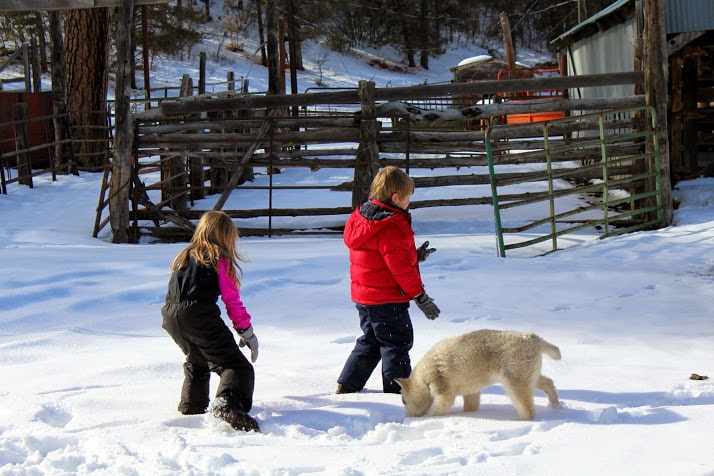 If you somehow find yourself in Pagosa Springs, Colorado make sure to check out Pagosa Dog Sled. Be prepared to get dirty and possibly have your face cleaned by happy dogs.
Related Posts via Categories