Disclaimer: I was compensated for this post however, all thoughts, opinions, viewpoints and mileage are my own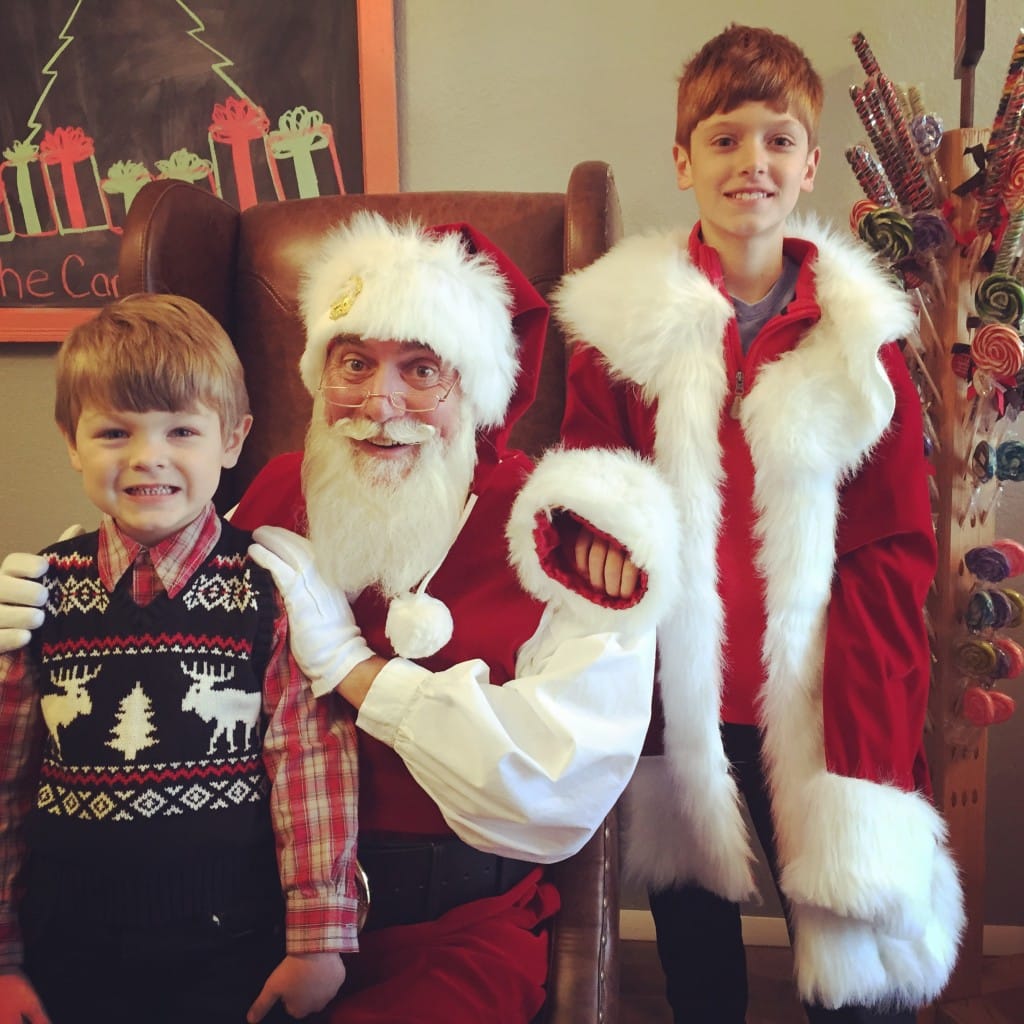 When it comes to holiday activities there is no shortage of things to choose from. Unfortunately, time can slip quickly by as we count down the days and if I'm not careful we'll wake up on Christmas morning and all of the fun, family time activities I had planned will still be on the list, unchecked. I swing back and forth between wanting to pack it all in, do all the fun things and feeling overwhelmed with the choices and the cost. Procrastinatiors come out on the losing end when it comes to this time of year. I wanted to take the boys to the University production of the Nutcracker but waited too long to buy tickets and all the matinees were sold out. Instead of watching men in tights and boney girls hold themselves in positions that defy gravity, we lucked into the best Santa experience we've had to date. A friend of a friend on FB shared that Santa was going to be at a local candy shop the next day. Finally, FB came through for me and provided useful info instead of trolls and time suck videos. We loaded up the boys and found the shortest line ever to visit with Santa. This guy was super legit with is real beard, velvet and fur trimmed suit and bells on his boots. He took time to talk to Harry and even got Addison to smile. The boys shopped around the candy store and each came home with a treat. No fighting the crowds of mall shoppers, no tired Santa, no over priced photo package, no waiting in line only to be told Santa is taking a 30 minute break. Mommy and daddy for the win because we all came out on top with this one.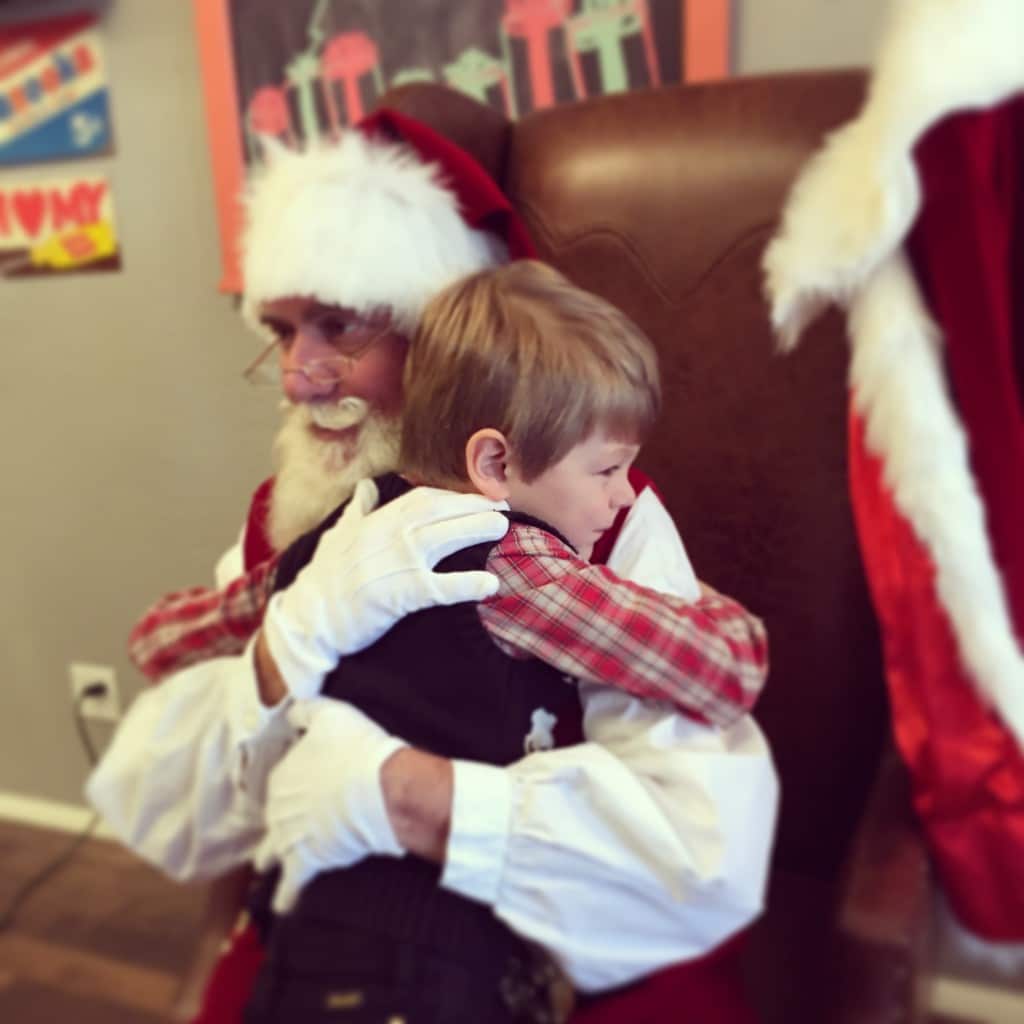 Recently I had the opportunity to test drive a new car just for funsies. A Toyota Tacoma pick-up to be exact. I had it for one week and the boys were thrilled to have a new ride, even if it was temporarily. The first night we had it we loaded up to go see a local Christmas light show. We enjoy the lights and feel good about the canned food donation that is collected. We try to go every year but if I'm not intentional about our family time, the month can slip by and we have forgotten this little Christmas treasure.
I was a little worried that a week in a new truck would spoil me. My Kia is about to be 11 years old and has a cassette tape deck for goodness sakes. While the blue tooth, heated seats, back up camera and Sirius radio were luxurious and tempting sirens I had no problem jumping back into my worn in, stained cloth drivers seat. Getting back into a car I'm so used to was like pulling on your favorite pair of old jeans. A little worse for the wear but fit your every curve. I only have 50,000 miles to go until I reach 200,000. I can't give up on her yet.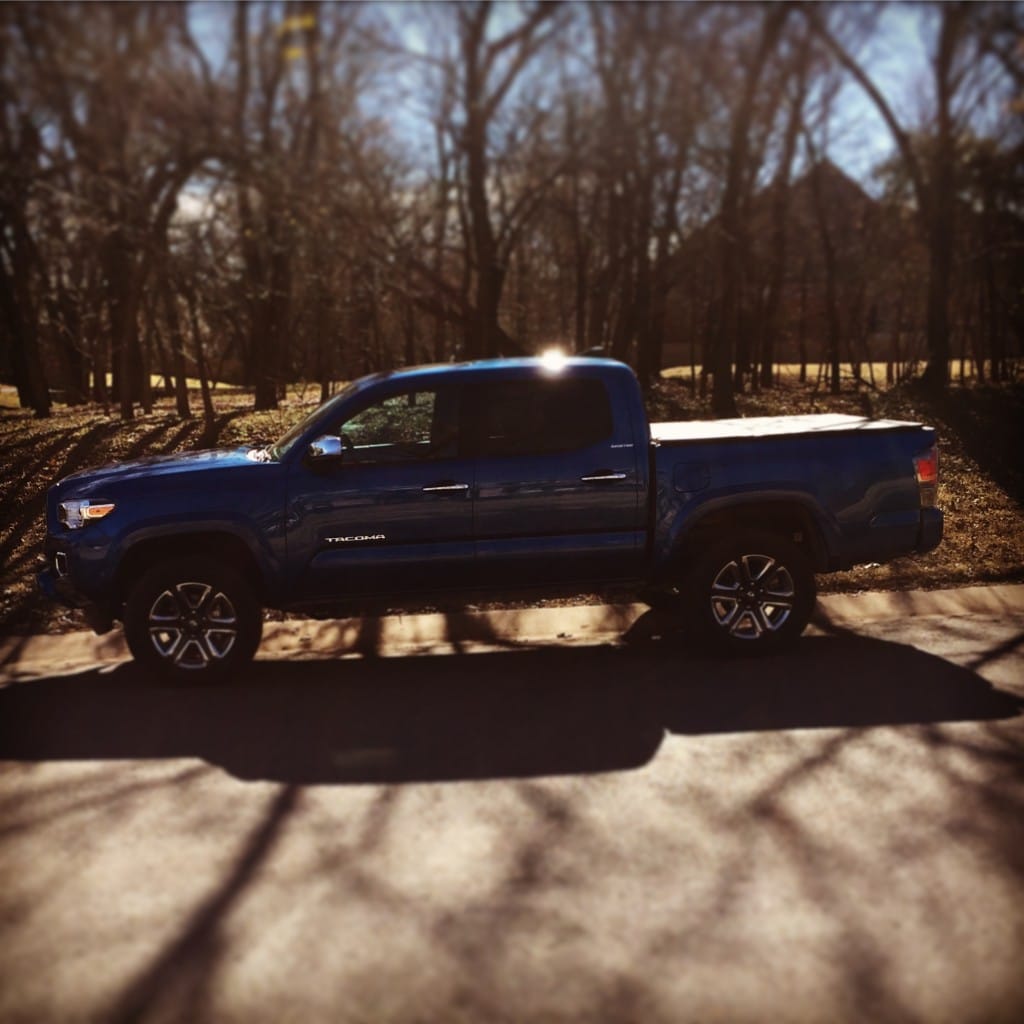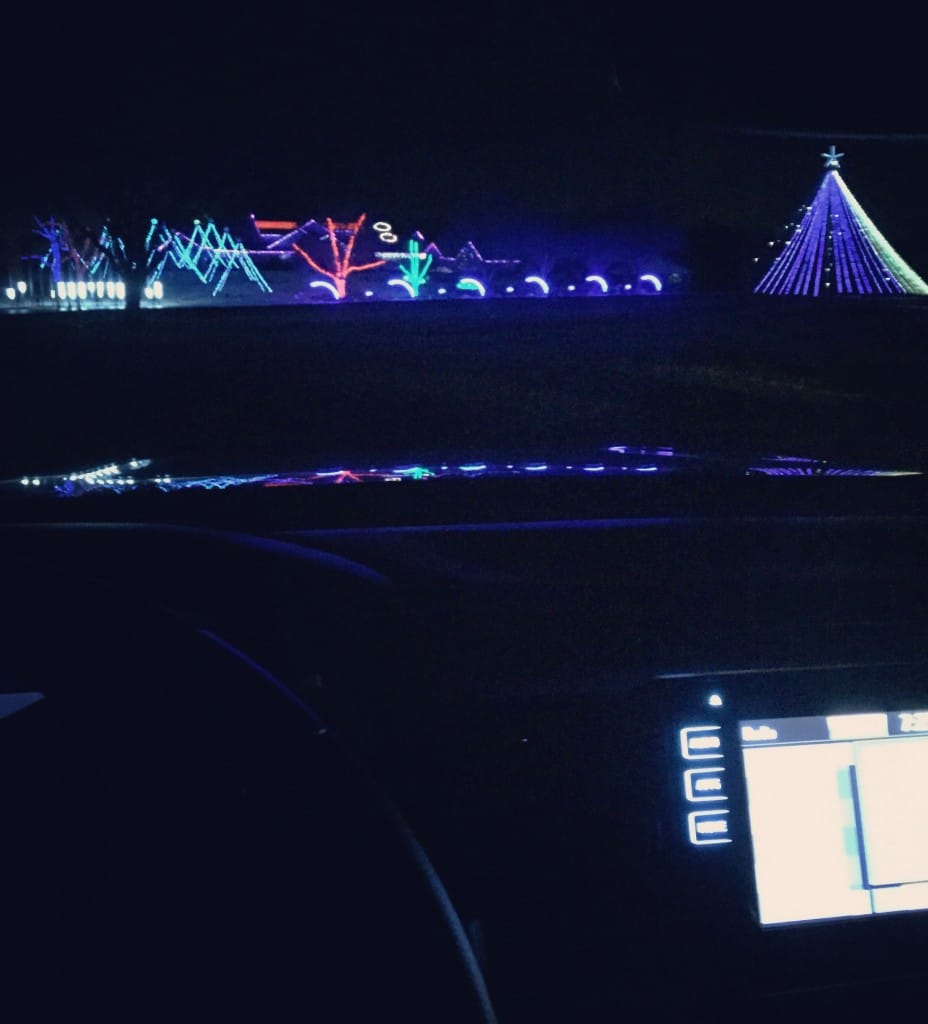 While we had our temporary new ride, Dear Husband and I wanted to do something out of the ordinary. We had planned to drive the boys to the Wichita Mountain Wildlife Refuge to look for buffalo and then eat a seismic burger at Meers. Because there's nothing like enjoying watching buffalo roaming carefree on the range and then eating one. The weather wasn't cooperating that day for a long drive so we altered our plans and drove just a few miles to the south for lunch and cinnamon rolls at a local restaurant we hardly ever visit. I was disappointed about not being able to see buffalo or have a Meers burger but I remembered that plans don't always go the way we intend them to and I need to be flexible or my disappointment could rub off on the boys. I expect them to go with the flow and look on the bright side when things don't go their way so I needed do the same. It turns out it was a great afternoon together. Family time isn't always about the perfect plans but about being intentional about time together.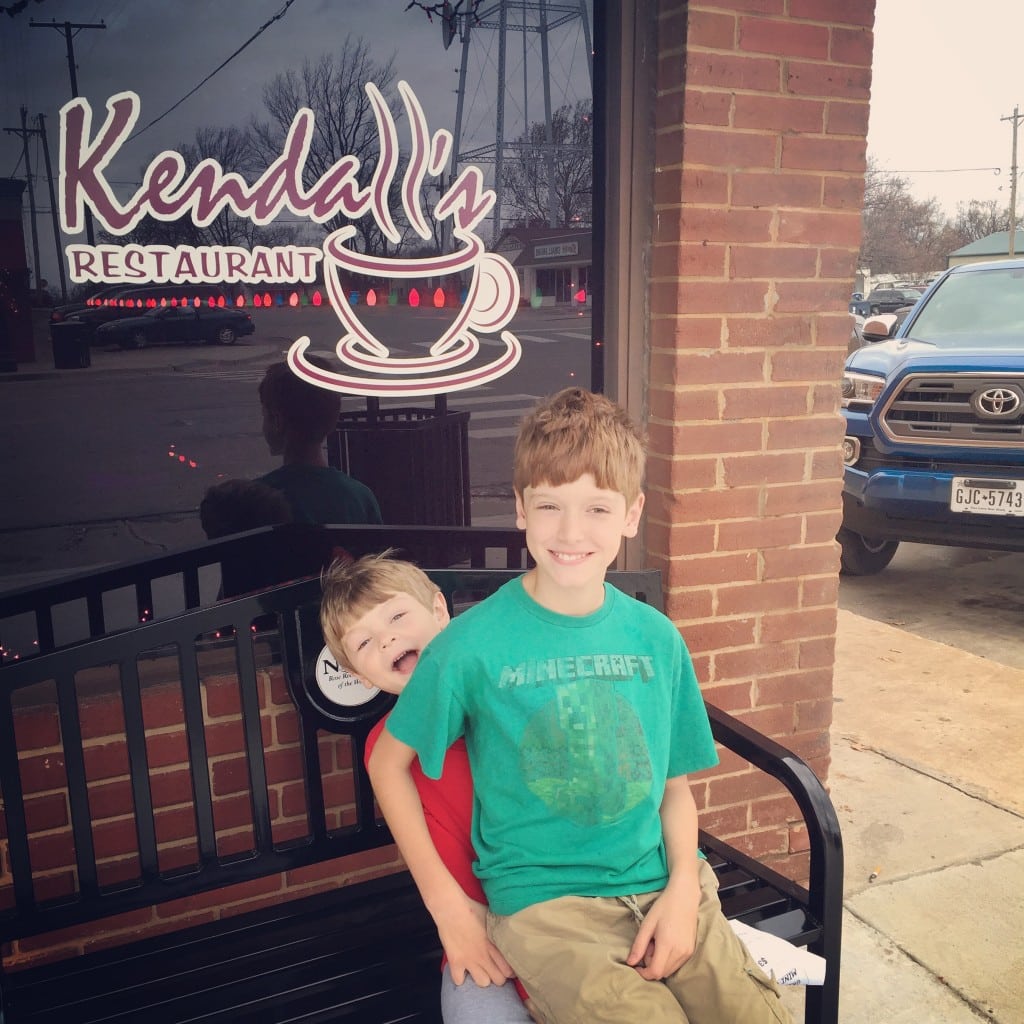 This holiday season all of my plans didn't fall into place exactly as I had hoped; instead they were even better. I let go of the things I didn't have control over; weather, sold out shows and double booked events. I stopped trying to make our family time together picture perfect, did the best I could with what I did have and let the rest of the chips fall where they may.
Related Posts via Categories