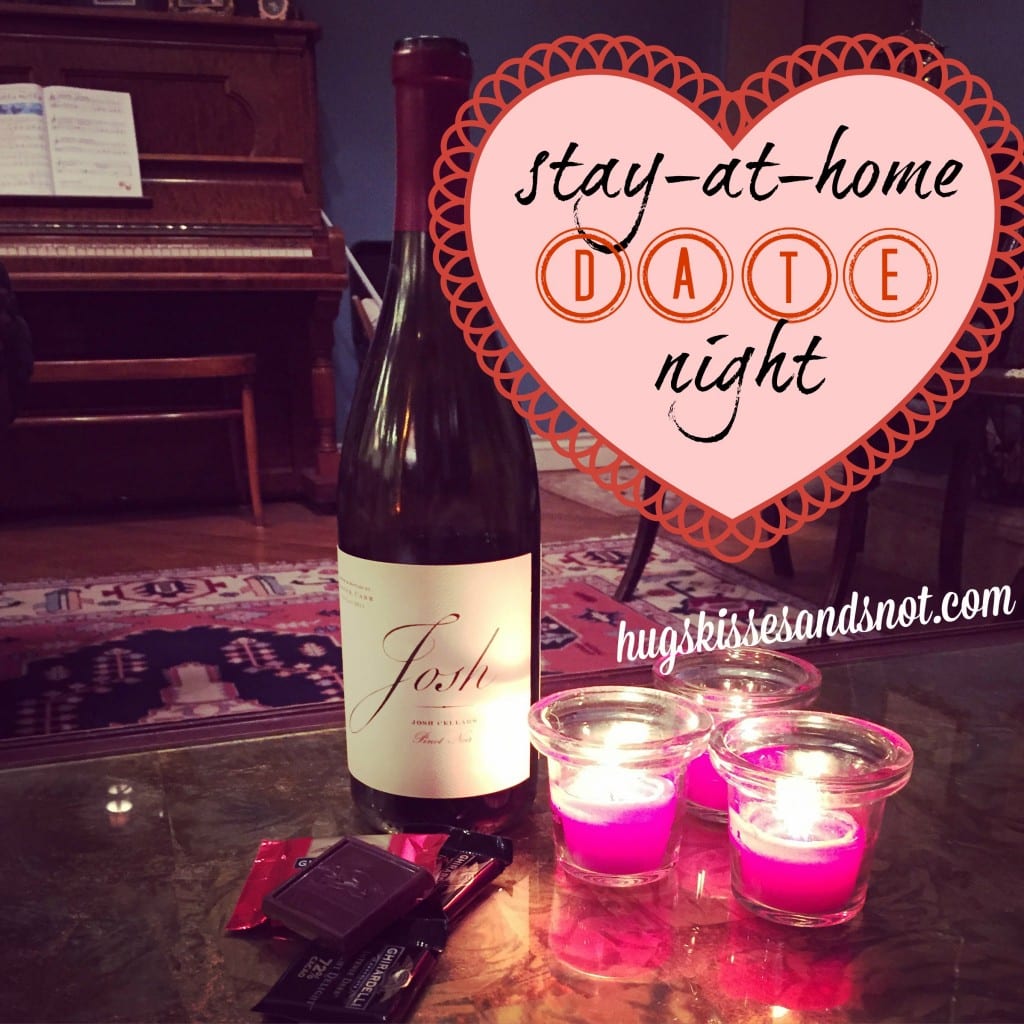 I may have said this before but a regular date night is crazy important for the health of a marriage. Without time alone together days string into weeks and weeks blend into months and before you know it you haven't really had a real conversation with your spouse that doesn't sound something like: what are you doing Tuesday night because I need you to pick the kids up and take them to (insert extra curricular activity here). Date night helps you remember that marriage is more about carpooling, attending one mind-numbing kid activity/parent meeting after the next or flipping a coin to see who gets out of giving the toddler a bath.
We have some friends who have a weekly standing date night. The grandparents come over and watch their four kids every. single. week. In case you didn't hear me correctly…they have four kids. FOUR. And the grandparents (truth be told, I think it's mostly the grandma, but they still come as a unit) have babysat on a very regular basis ever since the first one was in diapers. I think this situation is the exception to the rule and the grandma will admit that those four children are her entire life but still, there is a special place in heaven for those grandparents. Every single week for the past 9 years. I just can't get over it.
Not many couples have the luxury of free weekly babysitting but that doesn't mean date night shouldn't be a priority. Dear Husband and I try to get a babysitter on a sort of regular basis. We enjoy spending time with just the two of us and we also love going out to dinner with friends when all the stars align and everyone's schedule is free on a Friday or Saturday night. Then there are season's of life when you realize how much you have been spending on babysitters and restaurants and you realize that maybe the date nights need to be reigned in. In these seasons of saving money instead of spending money, I have to get a little more creative and intentional about how we spend time together. That's where stay at home date night comes in.
Here's the tricky thing about stay at home date night. We're not night owls (well, I am but only if I'm tucked in bed with a book and a book light). By the time 7:00 p.m. rolls around we are asking each other if it's bath and bedtime yet. If it were up to us, the kids would be getting ready for bed about 30 minutes after they got home from school. Watching a movie at home can sometimes take 3 nights because one of us always falls asleep about an hour into the movie.
When the opportunity to try Ghirardelli Chocolate paired with Josh Cellar wine came around I jumped at the chance. It wasn't until I started thinking about how I wanted to utilize this opportunity that I realized this would be a perfect chance for a stay at home date night. We have been so busy lately that I feel like we haven't been able to spend the time together that I would like. It was time for a stay at home date night even if that meant something as simple as watching our favorite show together. In an effort to make sitting on the couch, watching Downton Abbey a little more special I lit some candles, poured two glasses of Josh Cellar Pinot Noir and unwrapped some Ghirardelli chocolate.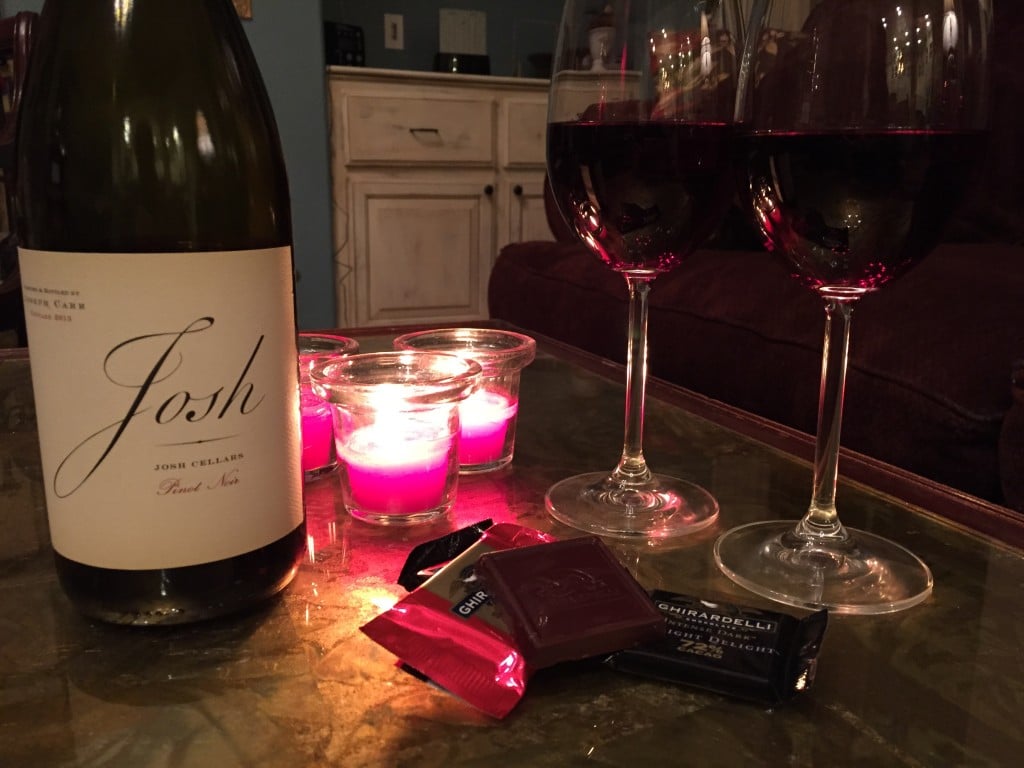 Stay at home date night GIVEAWAY time!
Not only do I get to continue to mow my way through a bag of Ghirardelli chocolate but I now have something for you, dear reader. A chance to win a $75 pre-paid Amex gift card. Enter using the Rafflecopter below and a winner will be picked at random on February 9th.
But wait, there's more! I'm giving away a second $75 gift card (thank you, Ghirardelli and Josh Cellar wine for your generosity) on Instagram. Find me on Instagram and follow the instructions for a chance to win the second gift card.
Cheers and good luck.
Disclosure of Material Connection: This is a "sponsored post." The company who sponsored it compensated me via a cash payment, gift, or something else of value to write it. Regardless, I only recommend products or services I use personally and believe will be good for my readers. I am disclosing this in accordance with the Federal Trade Commission's 16 CFR, Part 255: "Guides Concerning the Use of Endorsements and Testimonials in Advertising."

Related Posts via Categories