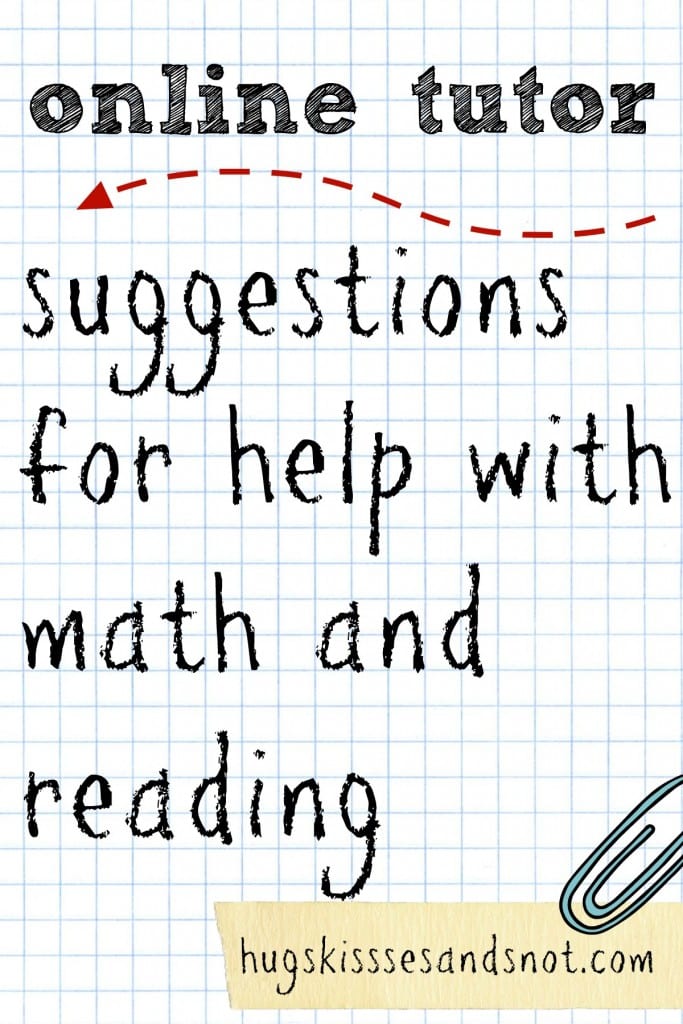 Homework has been a challenge in our household for some time now. Currently, Addison is in 5th grade and he is slowly swallowing the jagged pill that his homework load will only increase from here on out. He laments the unfairness of it all on a regular basis. Well, just you wait, Henry Higgins. Just. You. Wait. There have been many late nights trying to finish homework that was put off to the last minute, tears shed over difficult concepts, papers ripped because erasers were applied too forcefully and feet stomping off in frustration (I'm not proud to admit that the foot stomping was me, not him). I've worried that learning math facts and homework would be the end of either me or Addison or both of us.
We have a few stumbling blocks that are causing the frustration.
1. Multiplication math facts. Every one of our teachers since 2nd grade insists that these math facts need to come second nature in order for him to succeed in math. We have tried various methods to help Addison learn his multiplication table but for some reason it's like the answer to 9×4 just bounce right off his skull instead of sinking in.
2. My lack of knowledge. Like all good worry-wort moms, I blame myself. Math never came easy for me and I can vividly remember being terrified when it was my turn to stand up in front of the class and recite the multiplication table. Recess time was taken away from me because I couldn't finish math worksheets in a timely manner. It was traumatizing. Now I see Addison struggling the same way and I inwardly cringe and worry that he will experience the same struggle and setbacks.
3. Lack of confidence. At home he complains that he doesn't understand a concept but when we talk to the teacher she tells us how good he is doing in math. Wait, whaa? I've interpreted this to mean that he is a smart kid but lacks confidence in his abilities to work indepentaly and succeed.
These three things add up to needing a third party to intervene. Dear Husband and I want desperatly to help him but have come to realize that we are not the people who he is going to learn from. Last year we starting seeing an after school tutor about once a week. It took a couple of attempts to find the right person. I discovered that Addison's personal connection with the tutor is just as important as their knowledge. He spent the spring semester staying after school once a week, spending time with his teacher to go over what they had worked on and play math games. She admitted to me that he wasn't struggling in math but did see a benefit of one on one time. That's when I realized that a big part of his problem was confidence. He loved spending time with her and the extra attention gave him the boost he needed to be more successful.
This school year started off pretty good and then long division happened. I knew we needed a tutor again and wondered who the lucky person would be when it hit me. Our regular babysitter was a math major at the University. Addison adores her and she is a super smarty pants to boot. Win-win. It only takes her 30 minutes to get him to master a concept. Again, the focused, individual attention gives him the confidence he needs. But I have one problem. She's graduating next winter and moving away. I've considered offering to let her live with us for free, cook all her meals and do her laundry if she will stay and continue to tutor Addison and babysit both boys every weekend. Unfortunately, she wants to be with her boyfriend who has a super brain himself and landed some sort of awesome job in Seatle. Booo for smart, sexy boyfriends.
We will utilize her adorable personality and mega mind as long as we can. In the meantime, multiplication facts are still a stumbling block. I don't want her to waste her time (or my money) by trying to get him to memorize multiplication facts. I would rather she use her expertise to make sure he understands and masters formulas and concepts.
Enter the Online Tutor
Last month we had the opportunity to try out K5 Learning, an online tutor for math, spelling and reading for children ages Kindergarten through 8th grade. K5 Learning has a free two week trial period so I was willing to give it a go. They make getting started really easy. Once I set up an account, Addison was able to log in on his own and start right away. He can choose from either math, spelling or reading then chooses what part of math he needs help with. He works on multiplication tables, takes short quizzes and plays math games to continue the learning. Each session is about 10 minutes long so he doesn't feel like he is being punished and forced to do long assignments.
Here he is creating his own avatar and playing games.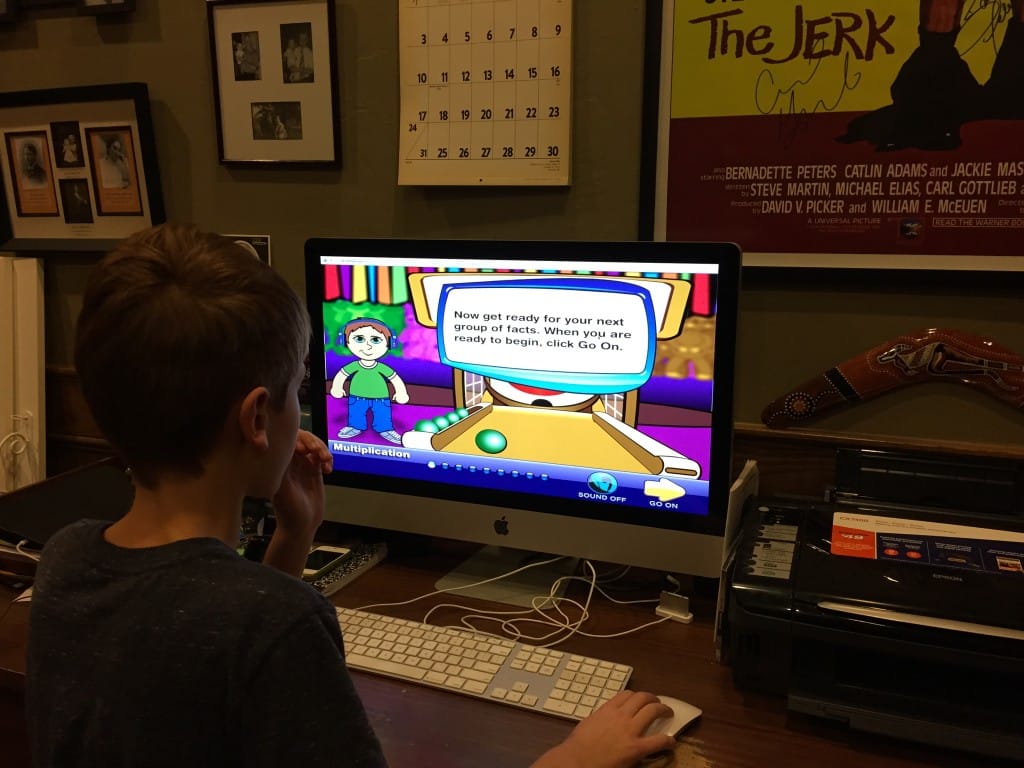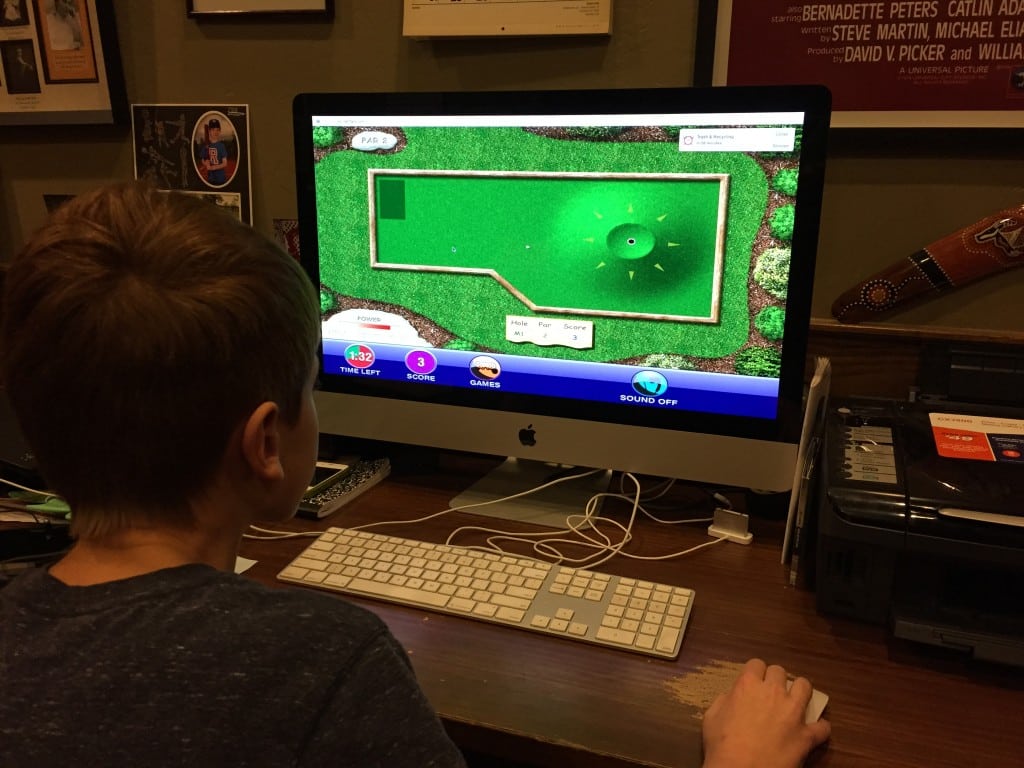 So far so good. Each day when he gets home from school, refuels his empty tank with a snack, I tell him to log on to K5 and I hear no complaints. He understands that this is what it is going to take to learn those multiplication tables and be successful at math. Because the lessons are short he knows he can complete his work and be back outside playing with friends.
A monthly subscription is $14.95 for one child and $9.95 for each additional kiddo. Still cheaper than an in-person tutor. Kids can work on math, reading and spelling and the lessons go through 5th grade with is a good thing because 5th-grade math is almost beyond my abilities. Yes, there is a cost involved but for us, it's worth it. Dear Husband is a wiz at budgets so I'm confident he will figure out what will be cut in order to give Addison this advantage he needs.
Click here to see sample lessons.
As parents, we shell out big bucks for sports, dance, clubs and other extracurricular activities because we want them to be well-rounded and have a chance to find out what they are good at. We shuttle them to practice, sit in the freezing cold or blistering heat through sporting events, try to stay awake through concerts and recitals. We bend over backward for them to excel outside of the instructional school day but want them to figure it out on their own when it comes to school work or expect the teacher to know how to make them succeed in class. Personally, I'm tired of crying over homework, agonizing if he will figure it out and feeling terrified at the prospect of algebra and calculus. We are willing to do what it takes to give our kids the same advantage inside the classroom as we do outside of the classroom.
Parents, when it comes to tutoring, homework, getting over the learning hump; what methods have worked for you?
~~~
Disclosure of Material Connection: Some of the links in the post above are "affiliate links." This means if you click on the link and purchase the item, I will receive an affiliate commission. Regardless, I only recommend products or services I use personally and believe will add value to my readers. I am disclosing this in accordance with the Federal Trade Commission's 16 CFR, Part 255: "Guides Concerning the Use of Endorsements and Testimonials in Advertising."
Related Posts via Categories