I'm constantly on the look out for fun activities for the kiddos in our area. Most of the time I rely on word of mouth and FB but wouldn't it be nice to be able to go to a website and find all sorts of family activities near you?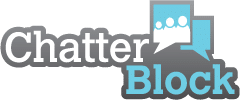 Enter Chatter Block. Chatter Block is a new site that gives you a list of all the family activities in your area. They currently have 13 US cities and 10 cities in Canada you can search to find all the fun stuff to do. Once they get the word out about how awesome their site is they will be adding more cities. A quick search of the OKC area brought up tons of kid and family activities. You can also narrow the search to a certain date, teens, kids, concerts, weekends, free, and libraries/museums.
Right now Chatter Block has a $500 Toys R Us giveaway going on. What? $500 smackers?! Yes, sign up for their newsletter to enter. Click here.
So, what is your favorite family activities in your area?
Related Posts via Categories