I have something exciting to share here and in my neighborhood. We are the proud new owners of a Little Free Library! Ever heard of it? I hadn't heard of it until my online friend, Jennifer from JenX67, was looking for a new home for her Little Free Library. So what is it? Little Free Library is a network of small, handcrafted, free-standing structures (similar to a bird house) where members of the community can borrow, take or leave books for others.
Alpha-Bits cereal has partnered with Little Free Library to help the joy of reading even easier. I love reading, I love buying books at the bookstore and for my kindle but what I really love is anything FREE. Free books are the best. That's why Little Free Library is so awesome, you get to share your favorite books with your neighbors…for free. This is the perfect combo…Alpha-Bits makes learning to read fun and yummy…Little Free Library brings free books right to your neighborhood.
Our Little Free Library was delivered this week. I think Addison was just as excited about the box it came in.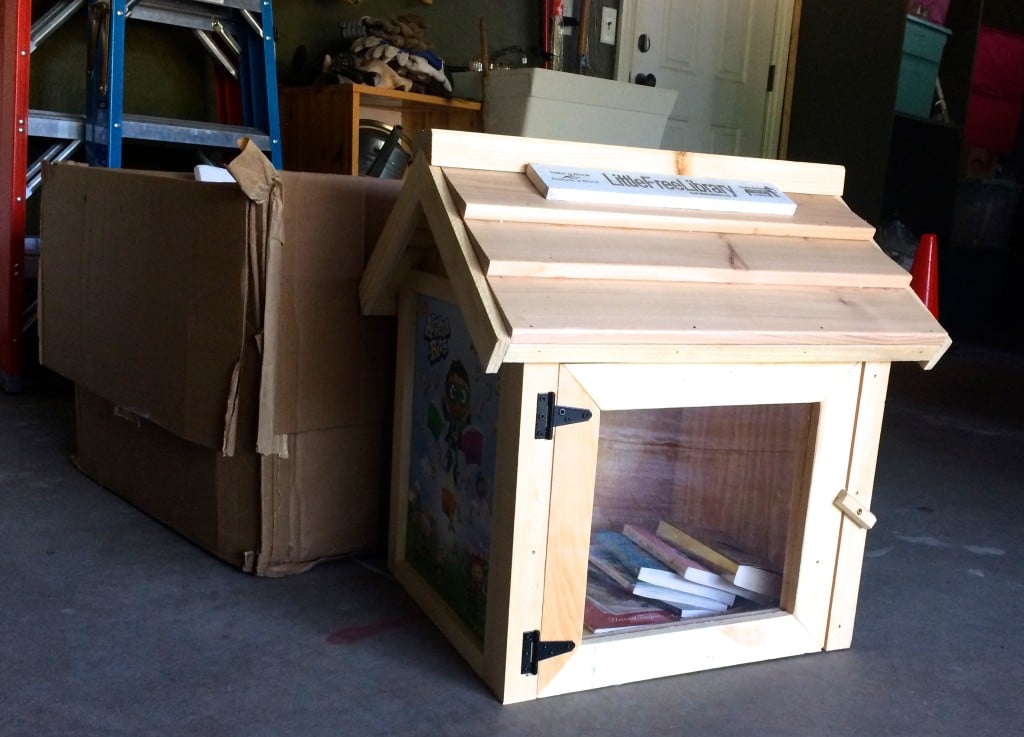 It even came with a few books to get us started. Phantom Tollbooth! Do you remember The Phantom Tollbooth? We may have to borrow that one first before putting it out for our neighbors.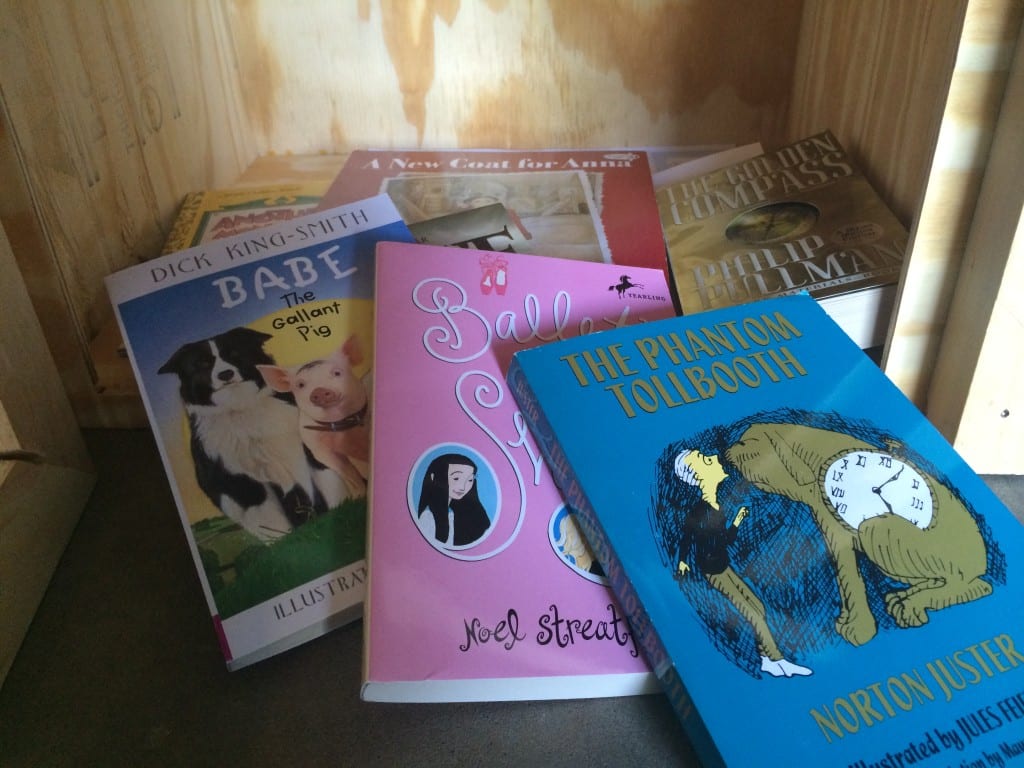 Obviously, we have some work to do in getting it painted and put in the ground. Until then we can make messages using Alpha-Bits. I won't tell you what Addison spelled out. I'm sure you can guess…words that start with P and end in oop. *sigh*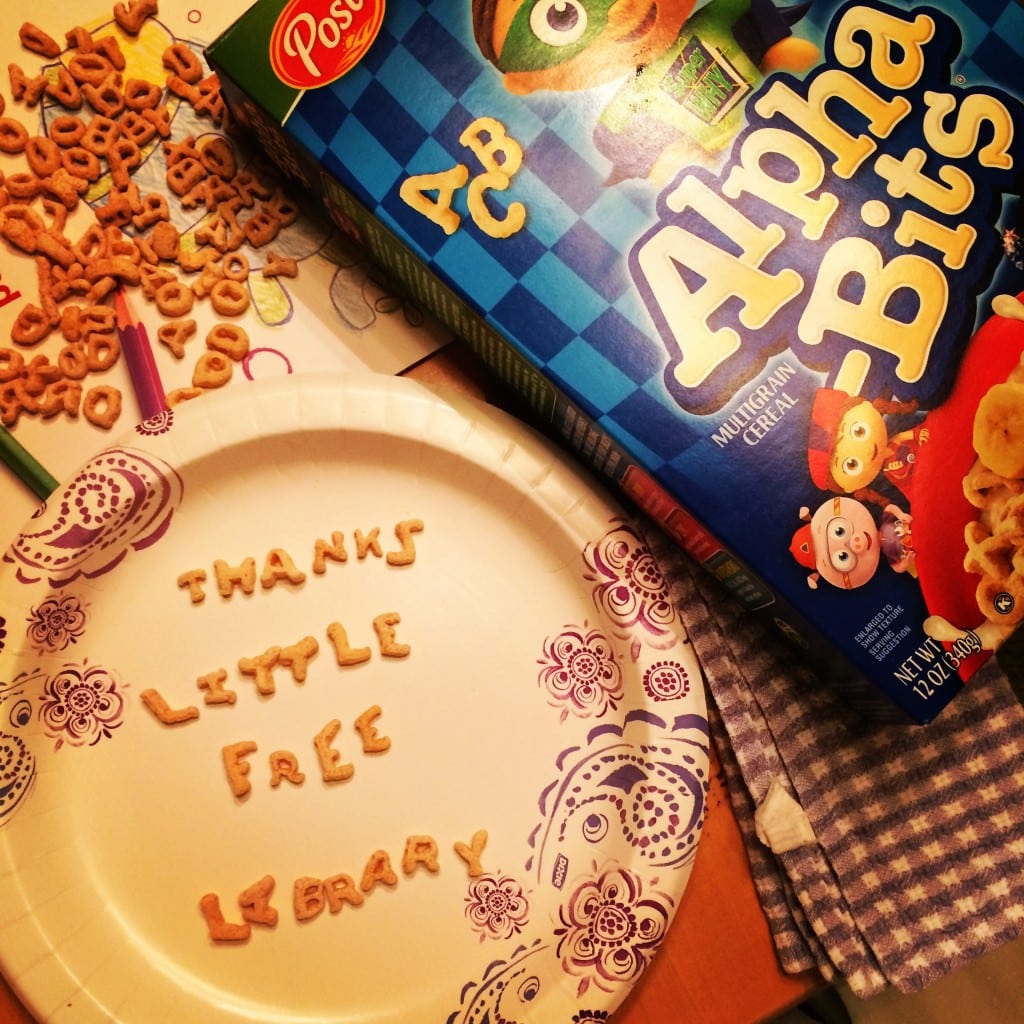 Related Posts via Categories