At the beginning of the summer we took a family vaycay to Dollywood. I am totally sold on the Dollywood experience and can't wait to go back. Dolly Parton is my new favorite person. We stayed in Pigeon Forge and while Dollywood was the highlight of the trip, there were a lot of other fun times to be had in Pigeon Forge.
Our Tennessee vacation started off a little rocky. We flew in to Birmingham, AL and stayed that night at the Holiday Inn by the airport. We had booked standard rooms because we knew it would be too late to drive on to our final destination. Well, in true Seinfeld style, they knew how to take the reservation, they just didn't know how to hold the reservation. Turns out they only had rooms with king size beds left. We are a family of four and the family we were traveling with is a family of five. 9 people, 2 beds. You do the math. We settled in to our king bed rooms and tried to make the best of it. There was a comfy chair with an ottoman in which I made a bed for Harry. It was adventure sleeping for him and he was happy as a clam. Dear Husband, Addison and I snuggled up together in bed. Jump to the wee hours and Harry wakes me up because he has wet the bed chair. Take that Holiday Inn. You can't keep our reservation? Fine, I'll just have my 5 year old accidentally pee on your chair. I got him cleaned up and put him in bed next in-between Addison and Dear Husband and I curled up at the foot of the bed. This was hillbilly sleepin' for sure and as I drifted off to sleep, Addison's toes tickling my cheek, I thought what a poetically ironic way to start our vacation in the Appalachian hills of Tennessee.
The next day we got on the highway with a stop in Chattanooga for bbq. Yelp led us to Sugars Ribs and that is where our trip took a turn. As we were leaving and posing to take this pic, 9 to 5 started playing over the restaurant's speaker system. Dolly sent her blessing on us and from then on everything went our way.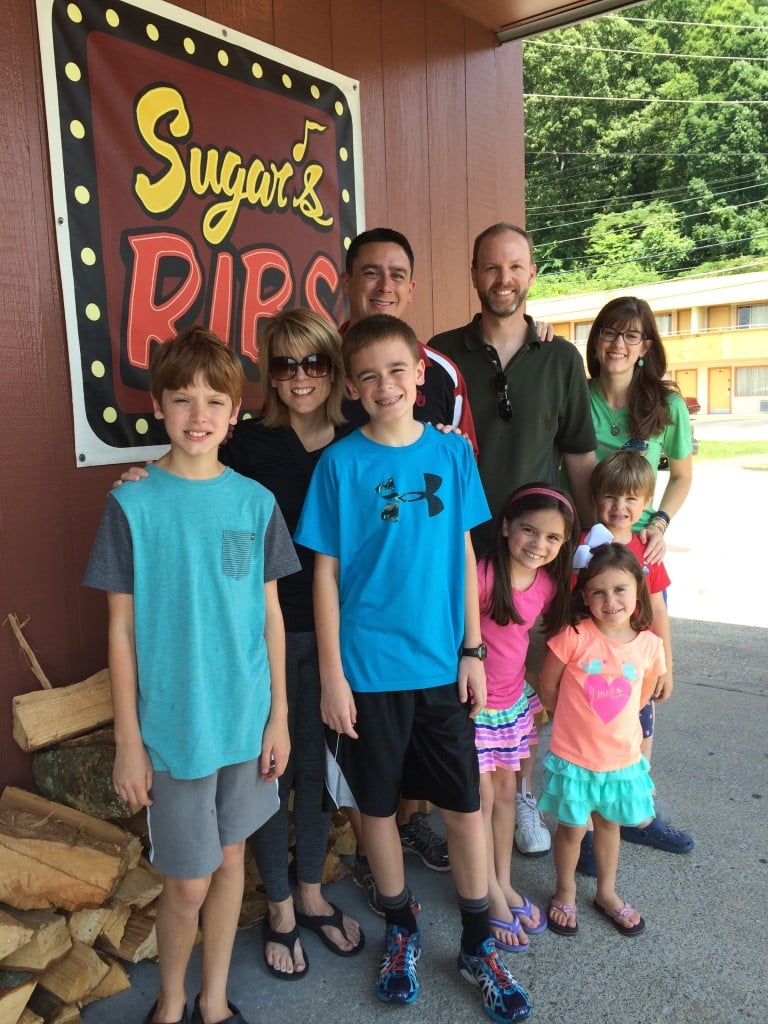 We rented a house from VRBO.com. Renting a house is the way to go. All the kids had a place to hang out and play while the adults could relax and not worry about loud kids disturbing vacationers in the room next door. Because we had a full kitchen we were able to buy groceries and saved tons of money by eating breakfast and lunch at the house.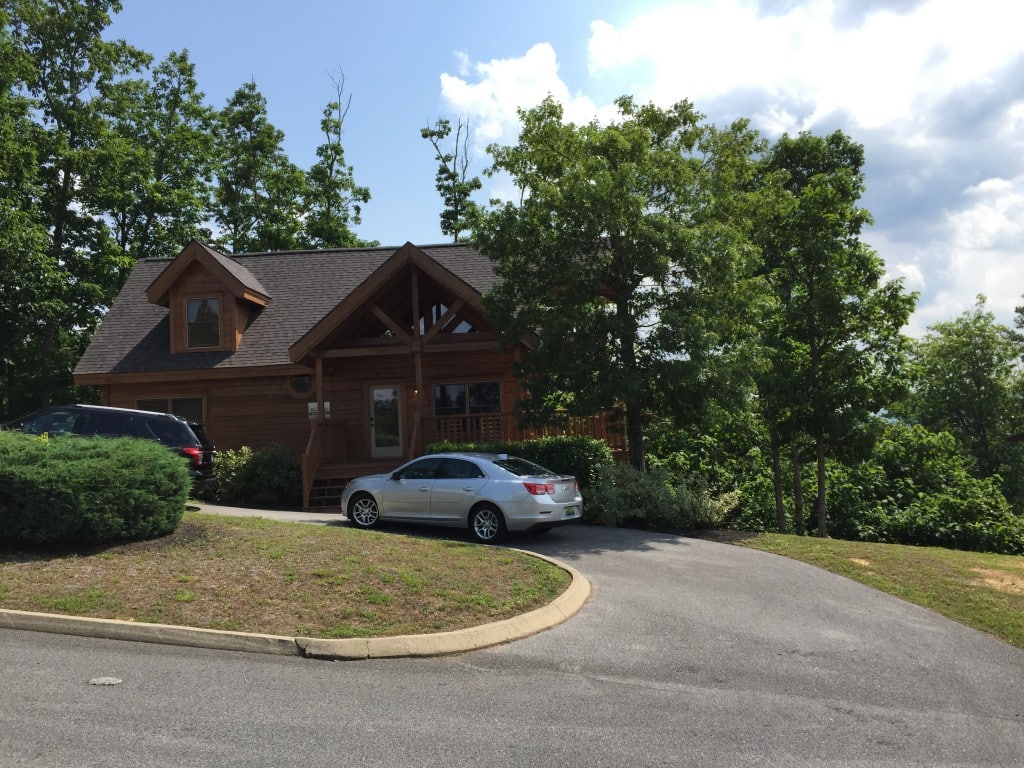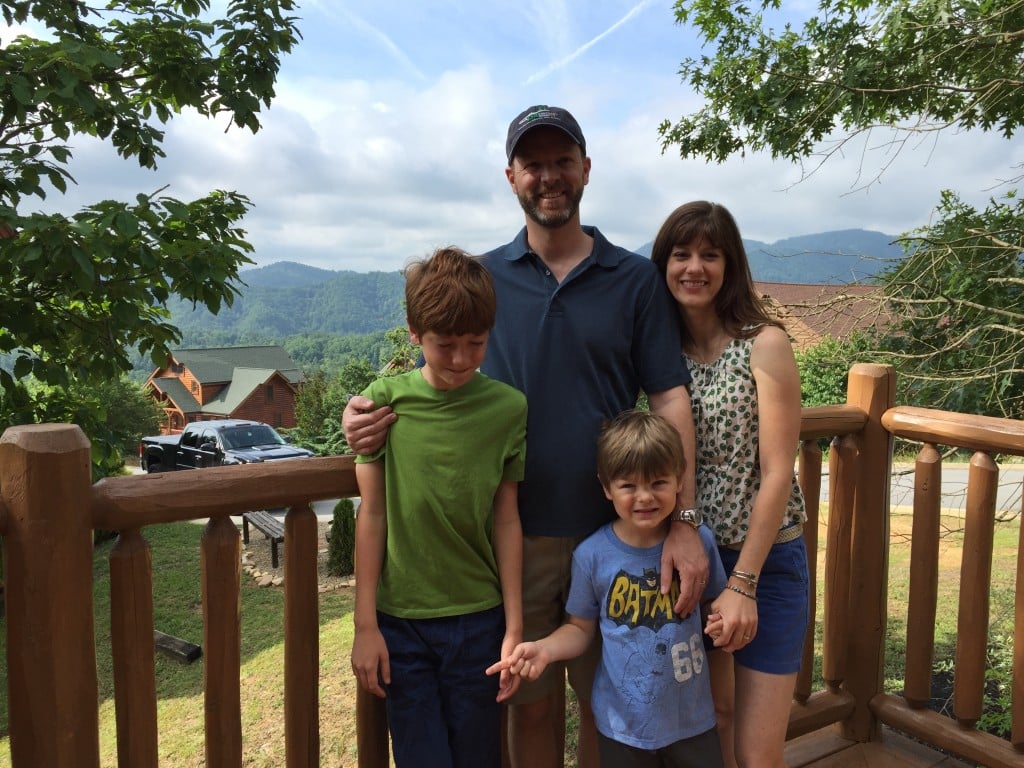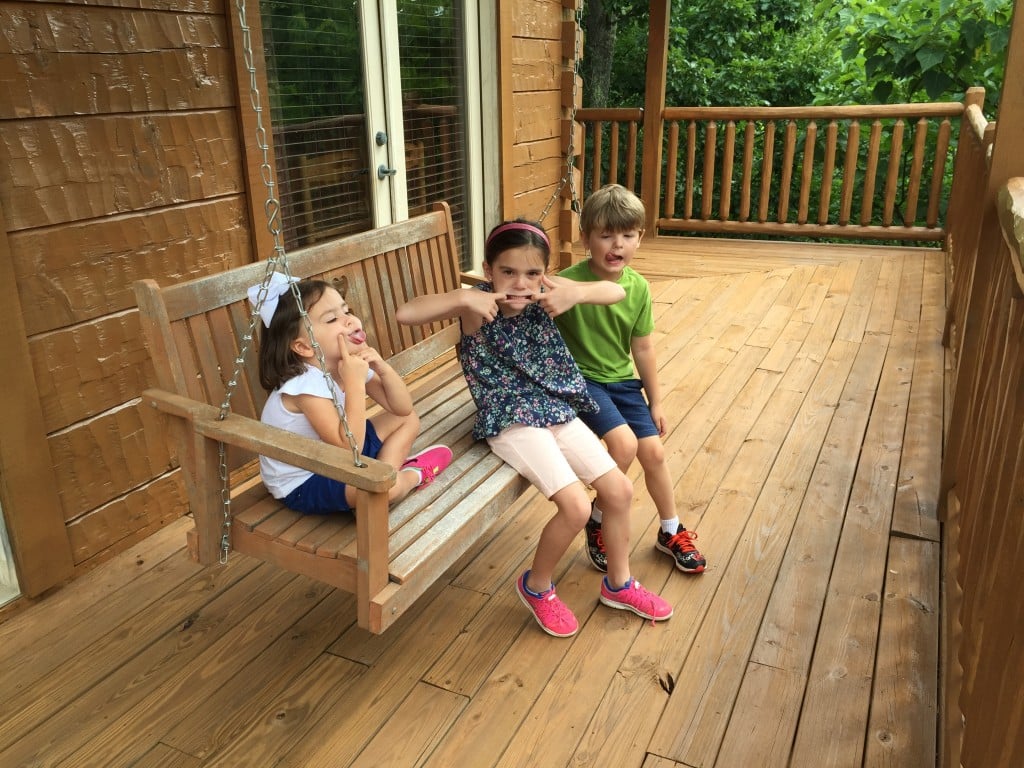 I had no idea what to expect from Pigeon Forge. I thought it was going to be a quiet little town with quaint shopping. Nope. Pigeon Forge is Branson's kissing cousin. The main street is lined with hokey attractions, go-carts, multiple mini-golf courses, kitchey souvenir shops and the traffic on the weekend is a bear. We figured "when in Rome", so we went all in. We saw three mini-golf attractions and picked the one with the biggest and best waterfall.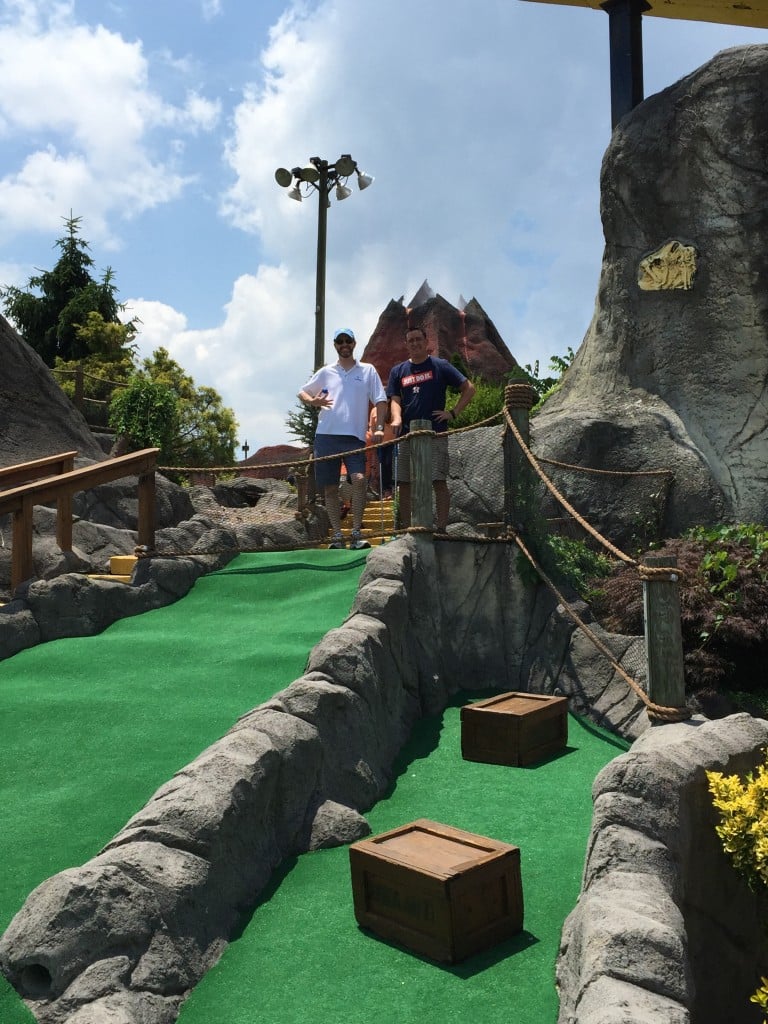 There were two alpine slides (a one or two person cart that pulls you up to the top of the hill then you zip down a twisty-turny track to the bottom) on the road that led back to our house. I remember seeing those rides in Branson when I was a kid and always wanted to do it. I knew that Addison would love it and have fun memories. Sure enough, he loved it and begged to go again. We felt that one time was enough and would leave him with a fun memory. Thank goodness we all didn't die on this ride. While I'm sure it was perfectly safe (maybe), it felt like I was going to go flying off the track and crack my head open. I wish I had a better pic but I couldn't pry my hands off the brake long enough to take one.
How many days since a fatal accident? Who cares?! I'm in it to win it.
When it came time for dinner we discovered the Old Mill District. Thank goodness for this cute little area in the heart of corn-cob-pipe-ville. Old Mill had two delicious restaurants, a creamery, distillery and pottery store. The creamery made all of their ice-cream in house and had amazing flavors like sweet tea, whiskey-caramel ribbon, lemon almond, strawberry wine plus all the classic favorites. The distillery made their own moonshine and had a tasting area where you could sample the various flavors while the kids looked at souvenirs. We settled on coffee flavored moonshine. Sweet Jesus with a bathtub in the backwoods, this moonshine was amazing. They had flavors like blackberry, french toast, chocolate and lemonade. Or if you just wanted a classic burn you could go with the original.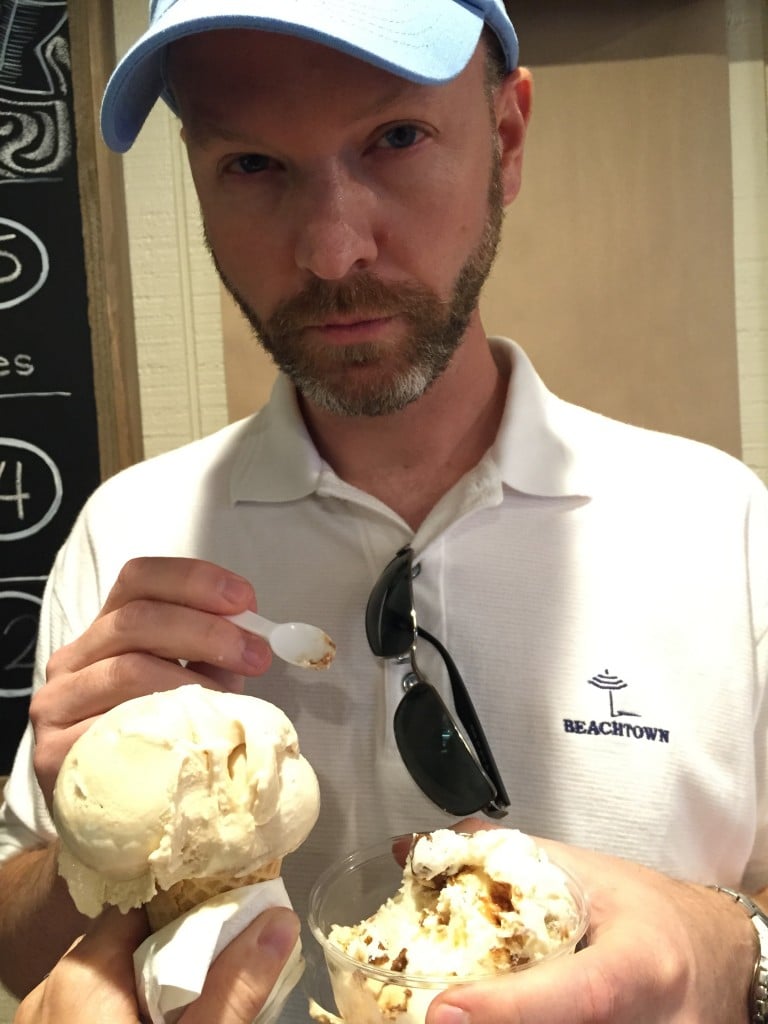 This is Dear Husbands "I'm super serious about this ice-cream" face.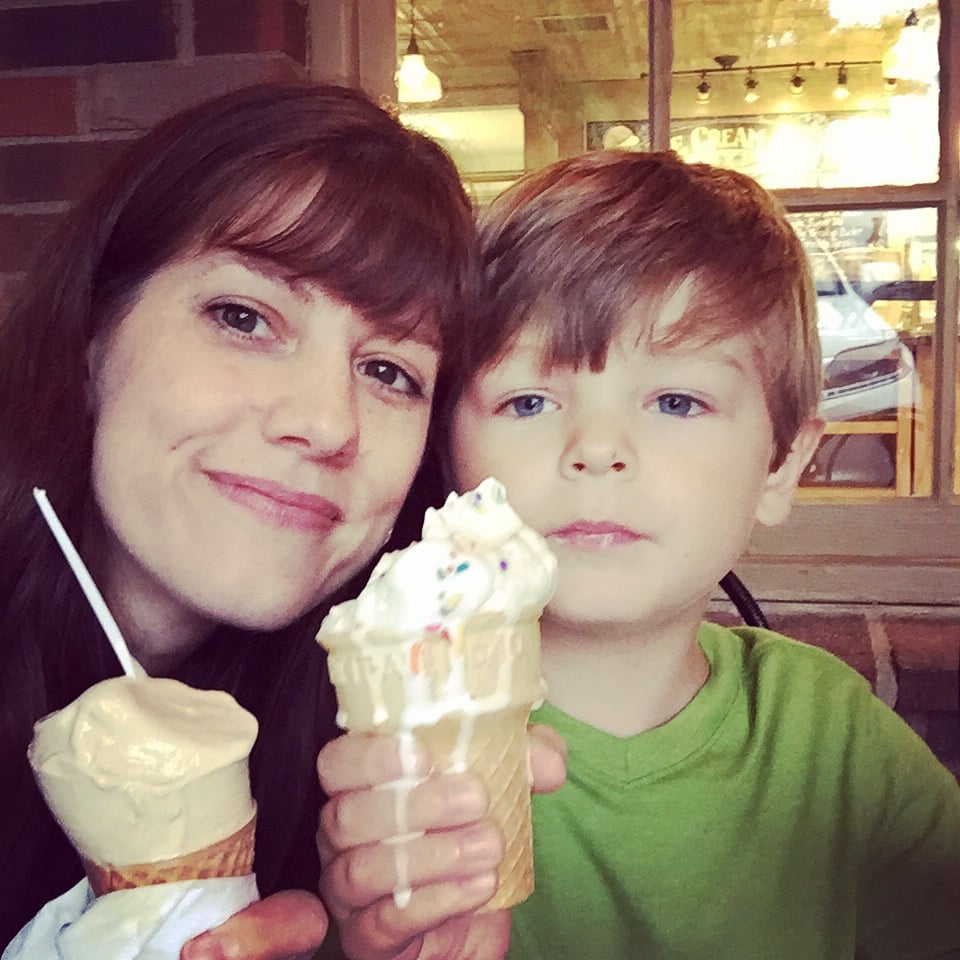 Sweet Tea and Sprinkle Sprinkle. Bless.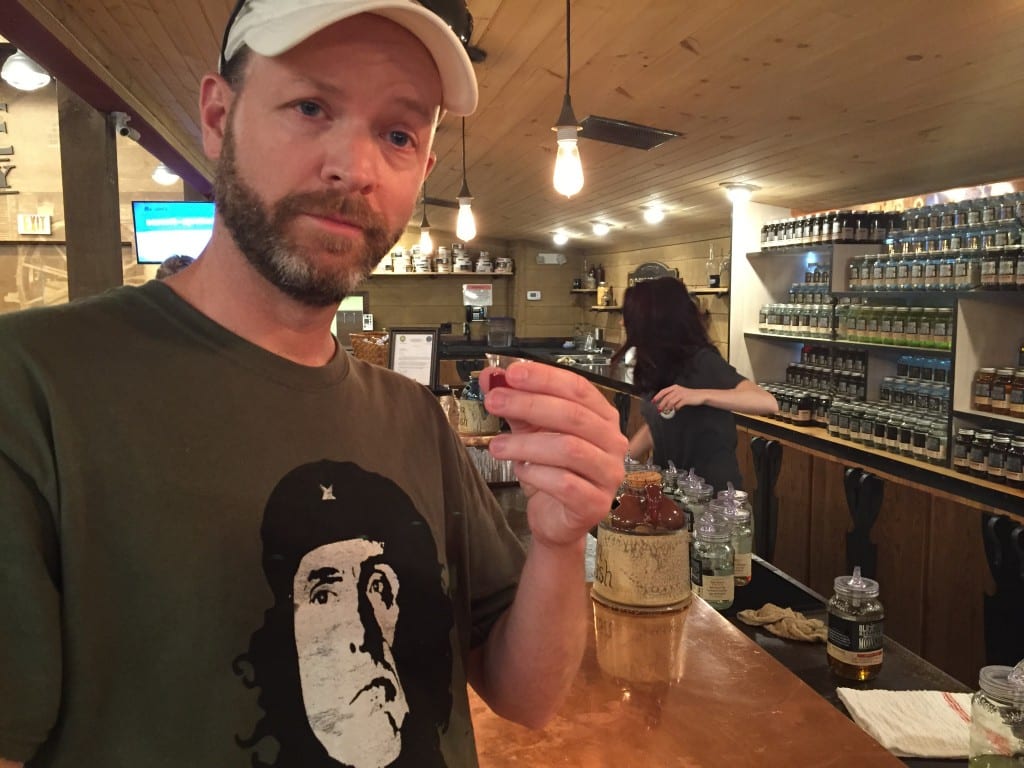 The samples were served in communion cups. We blessed each other and said a prayer then down the hatch.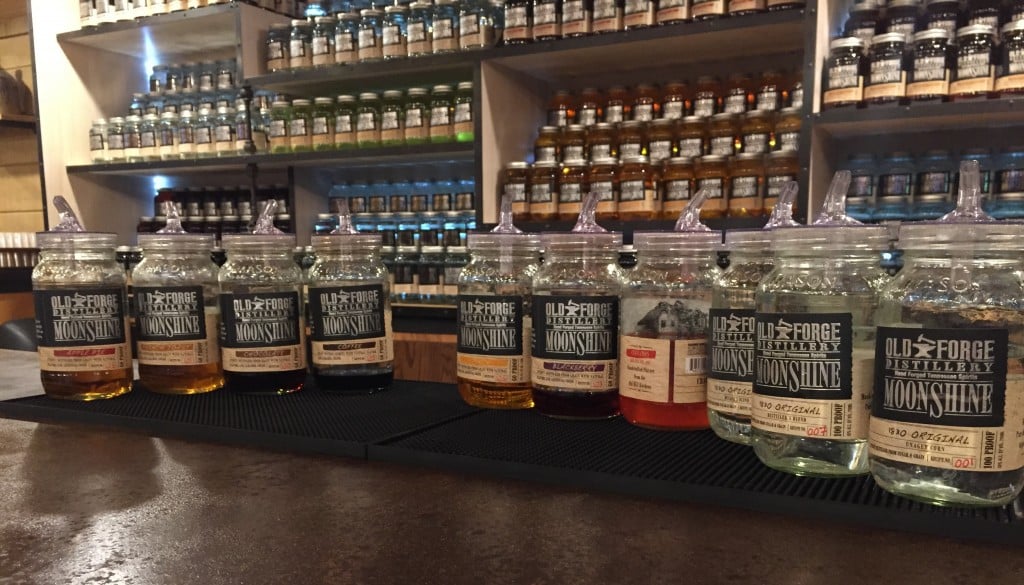 This pic may be a little blurry because I may or may not have had 10 communion shots of Moonshine.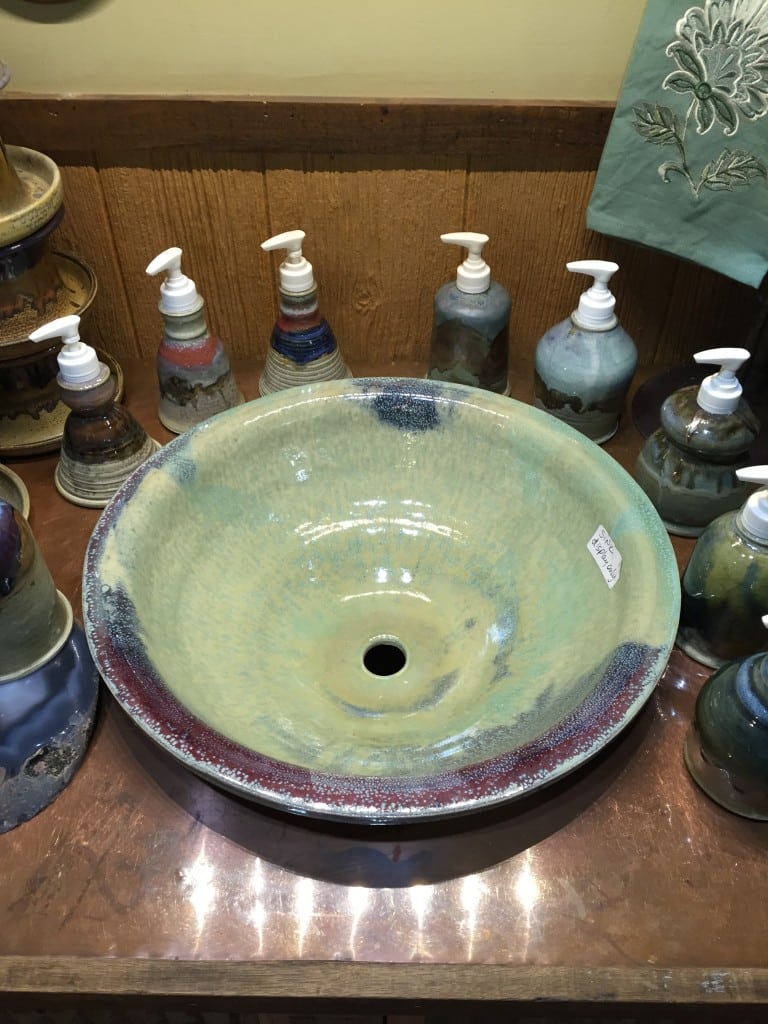 I'm in love with this pottery sink. If only it wasn't $300 all of my bathroom sinks would now look like this.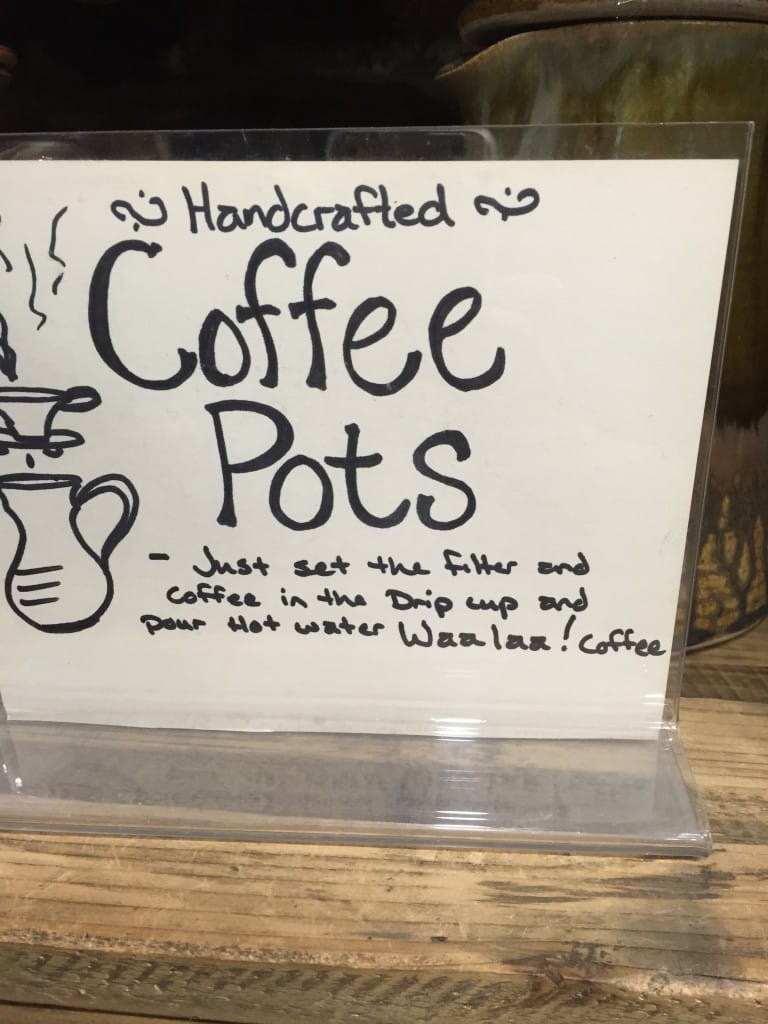 "Waa laa!" Keeping it real with hillbilly French.
Stay tuned for the highlight of our Pigeon Forge adventures…Dixie Stampede.
Related Posts via Categories