There are times when Facebook serves a purpose. Peach custard serves a purpose. Then there are days that I hate the face place, like when the Supreme Court comes out with a ruling and the interwebz blows up with hateful opinions. It is times like those that I completely agree with the sentiment "I love mankind, it's people who I can't stand."
We can do better than that. We can do Peach Custard. Facebook really pulled through for me this week with this delicious video on how to make a cherry custard desert. I didn't have cherries, or a cherry pitter but I did have peaches that were a day or two from turning mushy. There's nothing more sad than a mushy peach. Well, maybe those Sara McLachlan animal abuse videos. Those are more sad than a mushy peach.
https://www.youtube.com/watch?v=xh57HkSHElg
Well now, doesn't that look deliciously easy? I knew I needed to make this but I didn't have cherries and I didn't want to make a special trip to the store. Peaches! I had peaches. So peach it shall be. I followed the recipe in the video but substituted 4 cups of peaches for cherries. The other thing that was different was that the video said to bake for 45 minutes. Mine took one hour and 15 minutes. Make sure you test the center. Nobody wants a runny custard.
If you're looking for more ways to use your abundance of peaches, check out my recipe for grilled peaches. Outdoor cooking + seasonal fruit = summer bliss.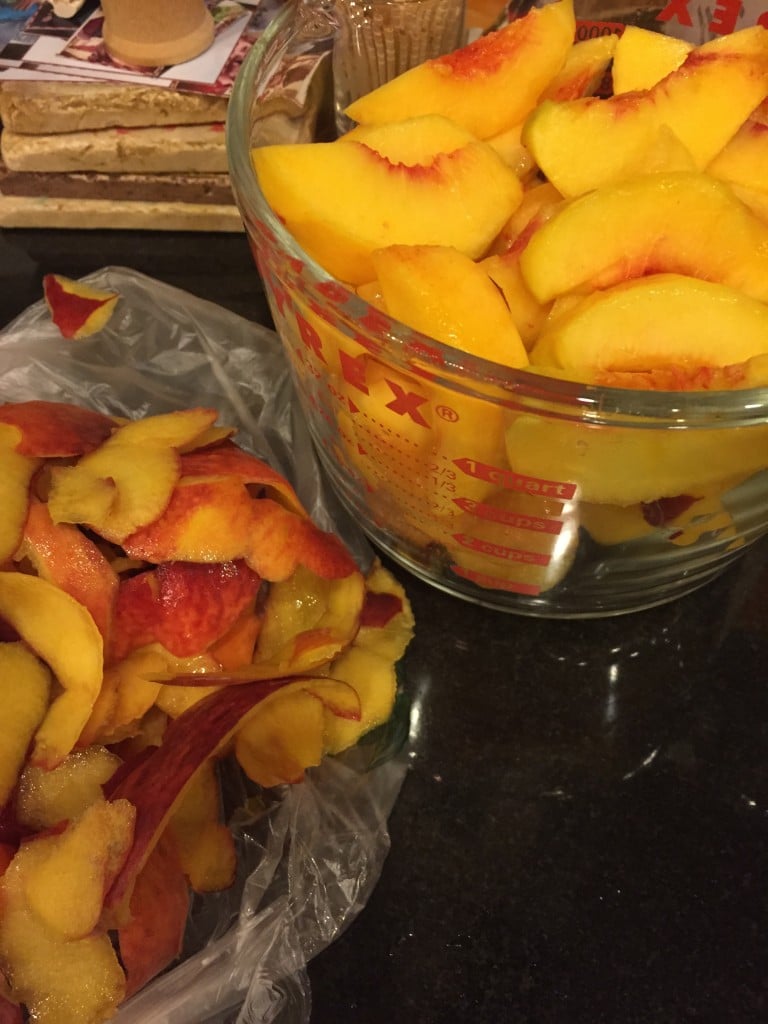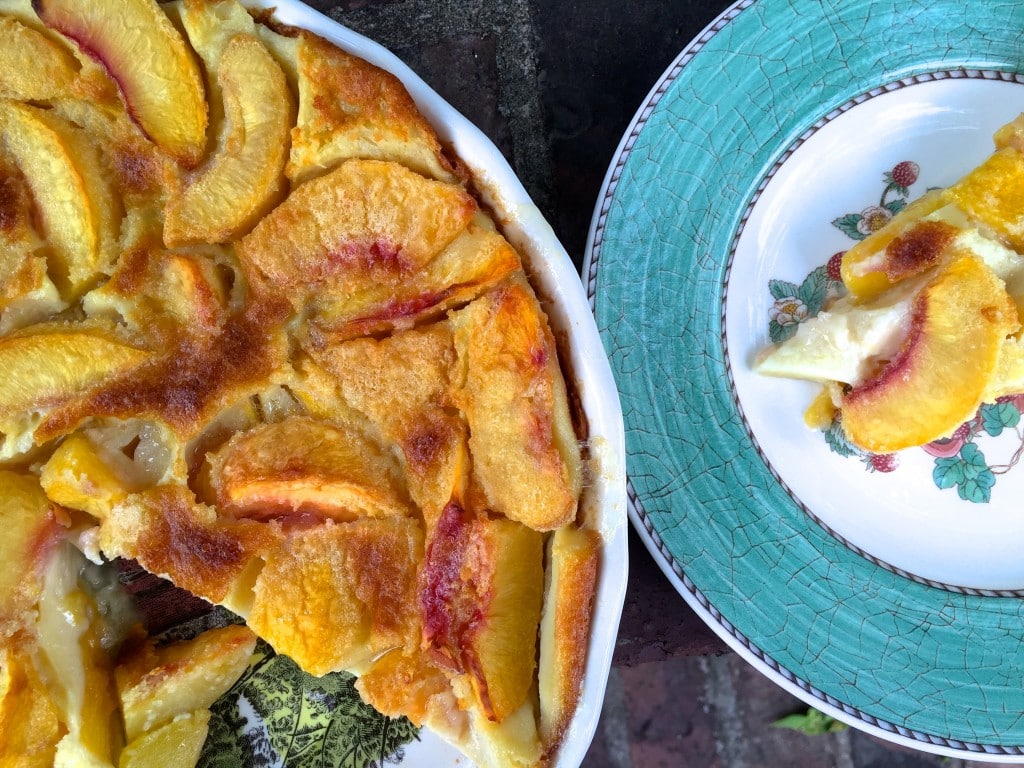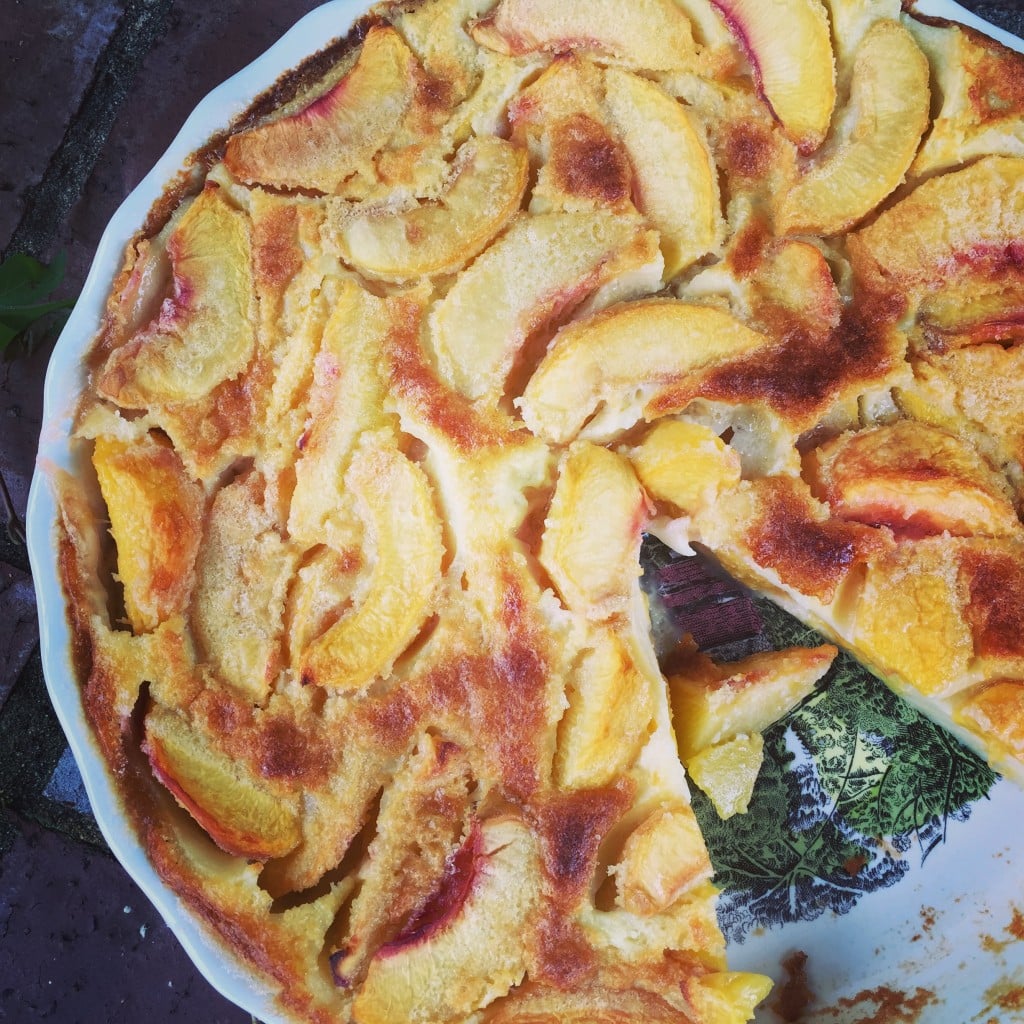 Peach Custard
2015-07-09 15:22:40
Ingredients
4 cups peaches, peeled and sliced
butter
sugar
4 eggs
1/2 cup sugar
3/4 cup flour
1/2 tsp vanilla extract
1/2 tsp almond extract
1 cup milk
2 Tbs butter, melted
Instructions
Cover bottom and sides of pie dish with butter. Sprinkle 2 Tbs. sugar over dish and shake dish until butter is coated with sugar.
Pour peaches into pie dish. Set aside.
Combine eggs and sugar in mixer. Add flour, combine. Add vanilla, almond, milk and butter. Mix until well combined.
Pour over fruit. Place dish on a baking sheet and bake at 350 degrees for 1 hour or until center is no longer runny.
Adapted from Cherry Clafoutis from Home Cooking Adventure
Adapted from Cherry Clafoutis from Home Cooking Adventure
Hugs, Kisses and Snot http://hugskissesandsnot.com/