If you are here because you thought you were going to see me on Rise & Shine, bless you. Unfortunately the fates conspired against me and I had a flat tire on the interstate on my way to the studio. Thankfully I'm home safe and sound but I missed my appearance on the show. Hopefully they will be understanding and reschedule.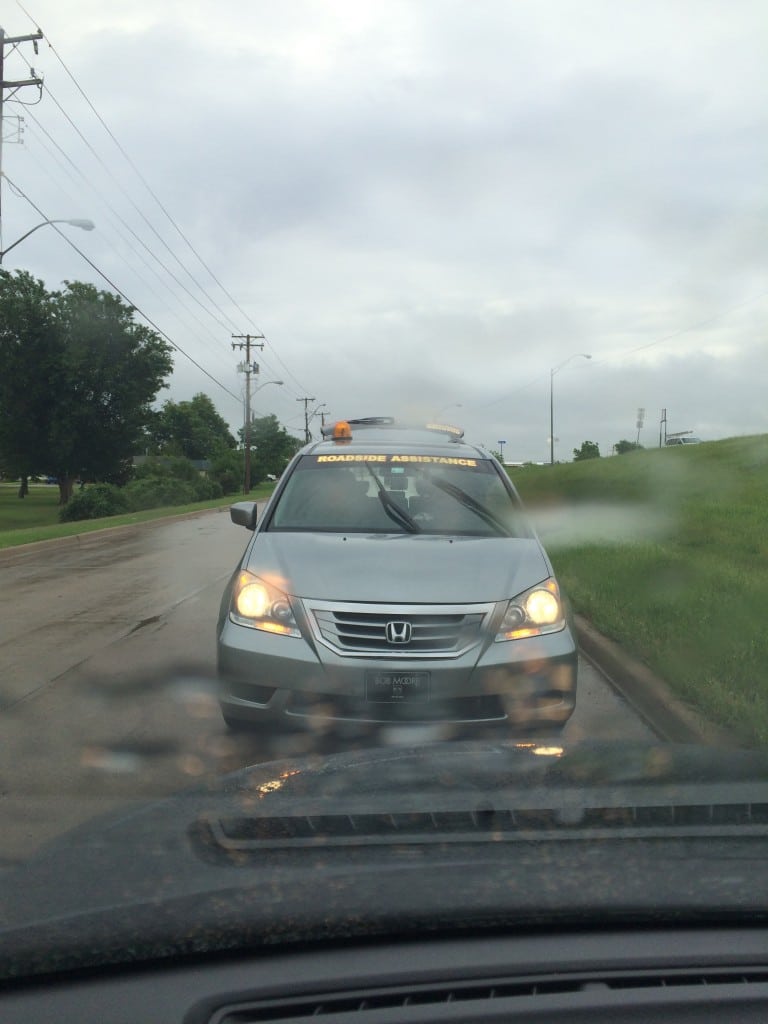 It turns out it was a good thing he was there to help me. I had my hazard blinkers on long enough to drain the battery. I'm sure it would have taken me a long time to change my own tire and I probably would have run down my battery from the blinkers being on so long. Then I would have had to call for a battery jump and I would have been back to square one. I also tried to look on the bright side; at least I have a car. At least my tire didn't give out the day before when I was driving home from the panhandle of Texas (aka no-mans-land). At least I didn't have my kids with me and that added stress. At least it was rainy and overcast so I didn't have to sit in a hot car waiting for help to arrive. At least I have a phone. Seriously, what did we do before smart phones? Everybody probably knew how to change their own tires, that's what. Steve Jobs, wherever you are, thank you for your invention that told me exactly where I was exactly on the map, let me call for help, allowed me to call and email the producer of the show to explain my absence and kept me entertained while I waited for help. Surely you are in heaven for this miraculous handheld computer.
The guy who helped me what very nice and quick with his work. He seemed sympathetic to my plight and asked if I was supposed to be somewhere soon so I told him that I was going to be a guest on a TV that morning but my car had other plans and I had missed my scheduled time. He changed my tire then jumped my battery lickety-split. As he was handing me my paperwork he spied the little cooler I had in the passenger seat and inquired about it's contents. (I had made banana ice cream and blueberry yogurt bites the day before for the show and was prepared to wow the host with its nutritious deliciousness) No kidding, he asked if I had made something for the show and he wouldn't be disappointed if I wanted to give it to him! So guess who went home with healthy frozen treats? I figured the entire morning was a loss anyway and somebody mind-as-well enjoy the fruits of my labor. I hope that guy is licking the bowl clean right now.
Back to the reason I was writing this post in the first place: getting more fruits and veggies in your diet. If I had been on the show I would have told you about these easy and yummy recipes: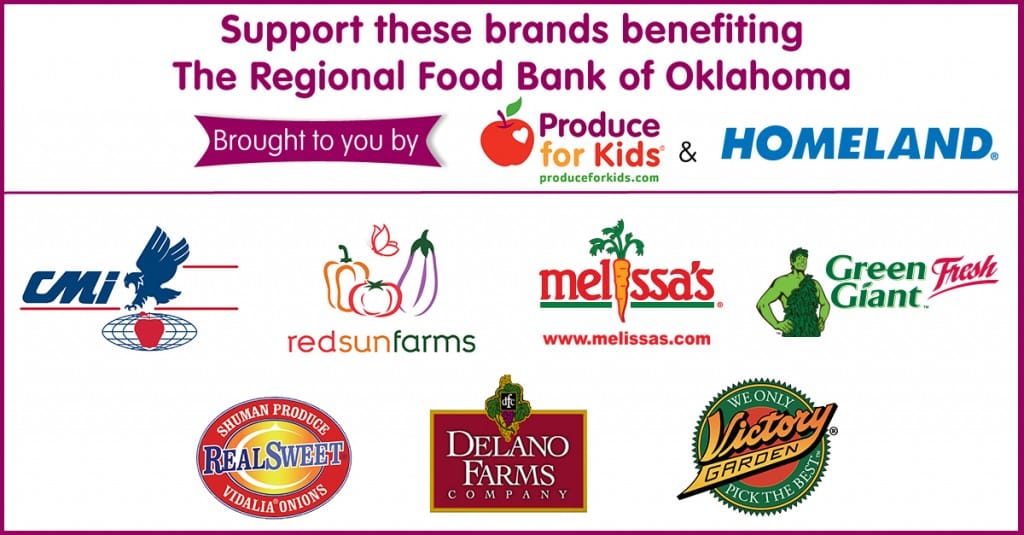 If I didn't have a flat tire this morning I would have told you about the partnership between Produce for Kids and Homeland and how it benefits Oklahoma Regional Food Bank. I would have told you that during the month of June when you shop at Homeland grocery store and fill your basket with fresh produce, Homeland will give a donation to Oklahoma Regional Food Bank. Specifically their Backpack program. During the school year Regional Food Bank give backpacks filled with nutritious and non-perishable food to elementary children every Friday. Why Friday? Because 1 in 4 children in Oklahoma struggles with hunger every day. Sometime the only real meal they eat all day is it at school, so what happens when they aren't at school on the weekend? They go hungry. Regional Food Bank gave out over 18,500 backpacks last year. Look around your child's classroom; chances are some of those kiddos will experience real hunger.
We all go to the grocery store. I'm more of a Target gal myself but I'm willing to switch for a while if it means doing something good for someone else. I love this partnership between Produce for Kids, Homeland and the Regional Food Bank. They make it so easy for all of us to do a good thing. Despite flat tires.
Related Posts via Categories