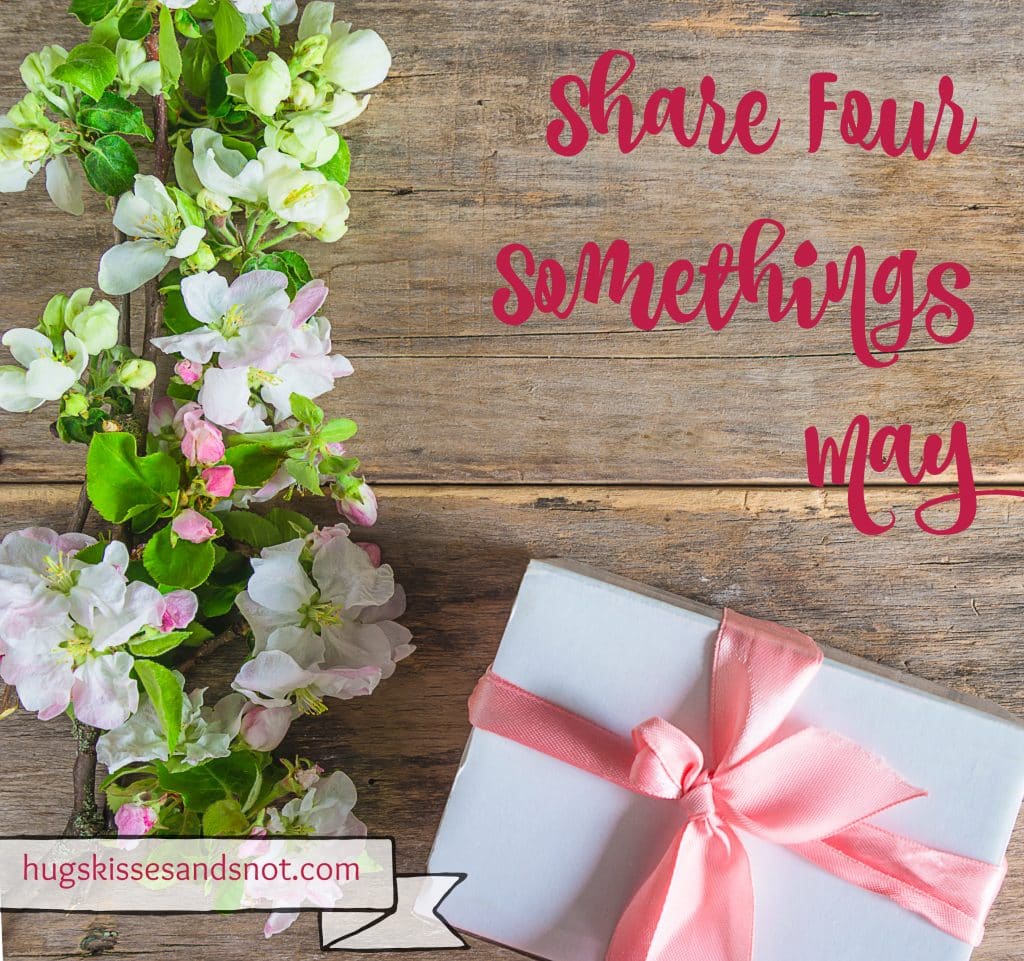 May felt like the longest, shortest month. End of the year activities were (almost) back to normal compared to this time last year. Recitals, outdoor graduations, graduation parties, ceremonies, and general end of the school year festivities; all brought to you by the vaccine. Because we were anticipating the end of the school year the days seemed to both race by and slowly count down.
Let's look back on May and Share Four Somethings
Something Loved: Torani Lavender Syrup
I recently discovered the London Fog at my local coffee shop and bakery. It's steamed milk, black tea, vanilla and lavender syrup. I fell in love with it and decided to make it at home sans the vanilla syrup (to cut down on the sweet). You can find Torani syrups at the store but the basic flavors. I had to order this one and it was worth it.
The lavender flavor is subtle and two tablespoons to tea and milk or a latte gives just the right amount of sweet and the touch of lavender that feels so soothing. I make my London Fog with either Earl Gray or English Breakfast and it has become my afternoon pick me up.
Something Read: Caste: The Origins of Our Discontents by Isabelle Wilkerson
I read Caste for my social justice book club and knew right away that it should be required reading for every single American. I've known for a while what it means to be a married, white woman in middle America. The life I have lived has afforded me privileges and advancements that I did nothing to deserve but am keenly aware of as I mature and raise a family. However, over the past year I have started to slowly understand how my privilege has shaped my very existence, and how that lack of privilege has shaped not only the lives of those different than me but the way our country works.
Reading Caste was difficult and uncomfortable. It's heavy and deep and forces Americans to take a look in the mirror and we won't really like what we see. But rather than turn away and try to pretend that it's not really that bad or that people should just get over it, we need to lean into the feeling of guilt or defensiveness and truly examine what is making us uncomfortable.
I've heard a lot of talk recently about not needing to take responsibility for the past. Things like, I wasn't alive during slavery or Jim Crow so why should I be made to feel guilty for things that happened generations ago? Why should I be made to fix the problems that I didn't contribute to? On the surface that may seem like a logical argument but it's actually a cop out to get out of taking care of our fellow citizens.
America is this beautiful old house. Like all grand, old houses it has classic charm, it's quirks, strange additions and even ghosts but the foundation is cracked. Some of the studs deep inside the walls are rotted. The new countertops, fresh paint and lovely landscaping give us the false security that everything is all good but what matters most; the rotting studs, the cracked foundation, the rusted out plumbing are being ignored to the detriment of all inside the house. The home builder laid a foundation with flaws in it. The blue prints were noble and good but those who have made renovations and additions to the house did so to the benefit of themselves and great detriment to others. Those changes over time have caused the beautiful house to fall apart. It's up to us to fix it.
All that to say, read Caste. As uncomfortable as it may make you feel; you still need to read it.
Something Treasured: Saying goodbye to our elementary school
This year marks our eleventh and final year at our elementary school. Unfortunately, non of Addison's teachers, staff or administrators are still at the school (except for one) but most of Harry's teachers are still going strong. To say goodbye to these beloved educators we had a Goodbye Eisenhower Brunch. It was wonderful to show the people that we have grown to love how much we appreciate them.
Something Ahead: Lazy Summer Days
Now that summer is here I'm ready to relax. Bring on the days of no school drop offs, reading books for pleasure, cold beers on the porch with the neighbors. The calendar is mostly empty and I'm ready for it.