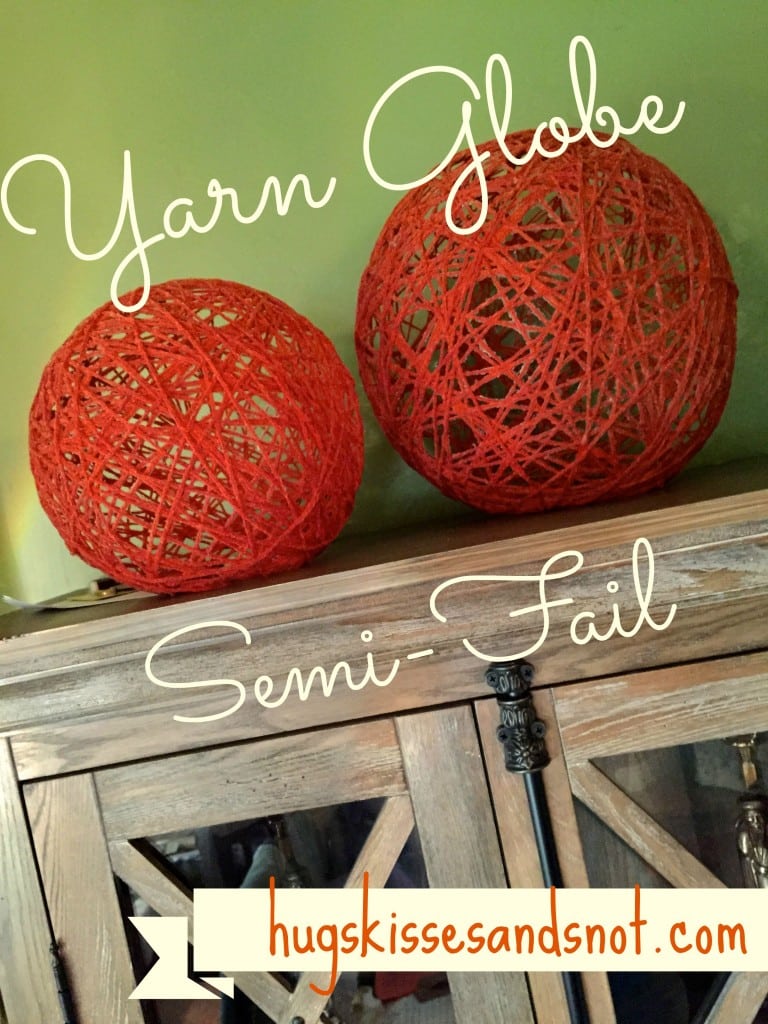 Last spring I signed up to have a craft booth in a local county fair style event. Farm Girl Fair is less than a week away and I'm trying not to get nervous about my booth. (If you are in the Norman or OKC area next Saturday you should come on our to the event. Admission is only $5 and proceeds benefit Center for Children & Families. It really is going to be a great event despite my yarn globe semi-fail)
For the past few weeks I've been frantically making bunting, wreaths and various sundry cute crafts to sell in my booth. One of the crafts I wanted to make to sell yarn globes. I envisioned several whimsical globes of various sizes and fall colors floating around my booth. Can you picture it? Do you love it? Me too.
Several months ago I saw a DIY youtube video of how to make said yarn globe. You could tell that the gal who made the video is trying really hard to create a YouTube channel with all sorts of DIY how-to videos that will draw in the novice crafter like myself. She did a really good job. However, I'm not going to link to her video…because I'm pissed at her. She made it look soooooooo easy. Just submerge yarn in glue, wrap yarn around a ball, set over night, deflate ball and you have a perfectly crafted yarn globe. One thing I will say in her defense was she did warn the viewer that it was a bit of a messy process and she wore a trash bag to protect her clothing.
I assembled my supplies, artfully arranged them for you to see, found the right balance of glue and water and started wrapping.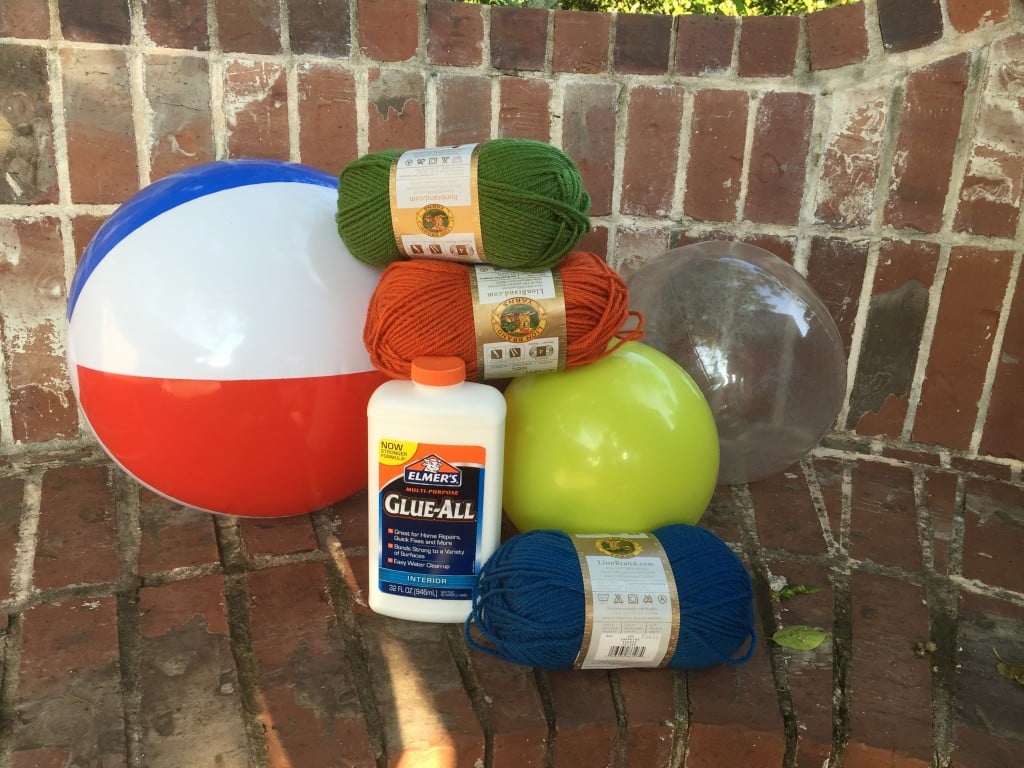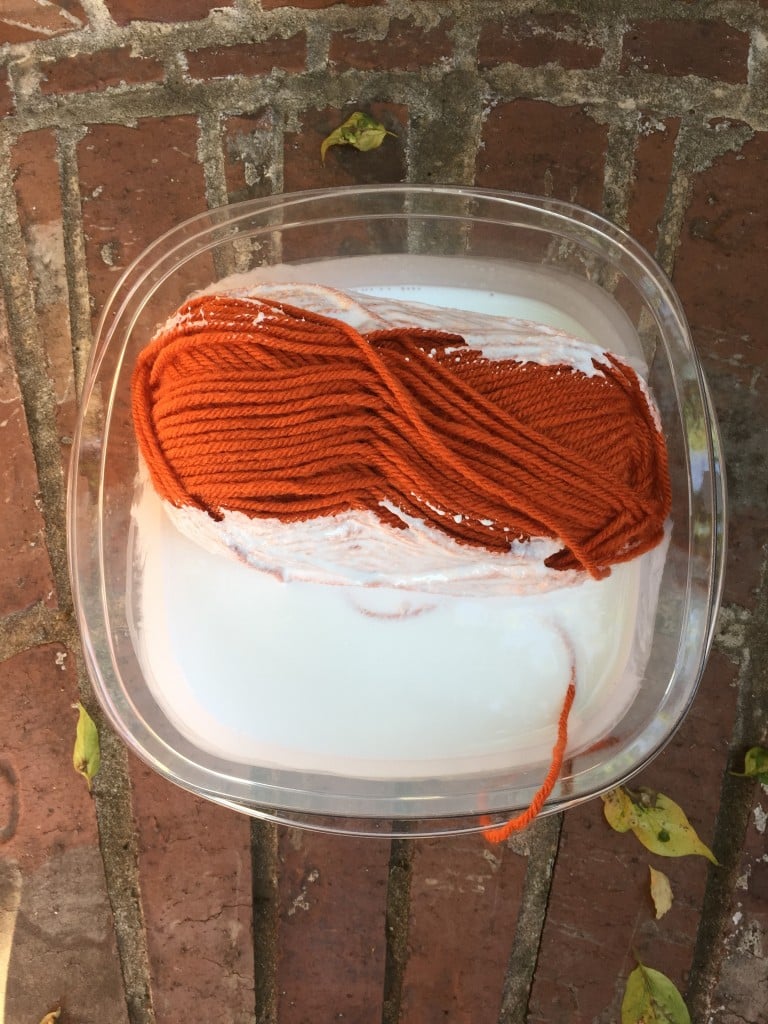 Isn't that pretty? According to the YouTube tutorial you combine equal parts glue and water then completely submerge the yarn in this mixture. Next all you have to do is just start wrapping the gluey yarn around a ball. The first few rotations went okay, then all of the yarn slipped off and I had to start over. Then the yarn got tangled and I had to cut the tangle out and continue wrapping.
To say this was a messy process was an understatement. Thank Elmer I did this outside because I literally had to hose down the work area and scrub it with my shower scrubber. For the love of Martha Stewart.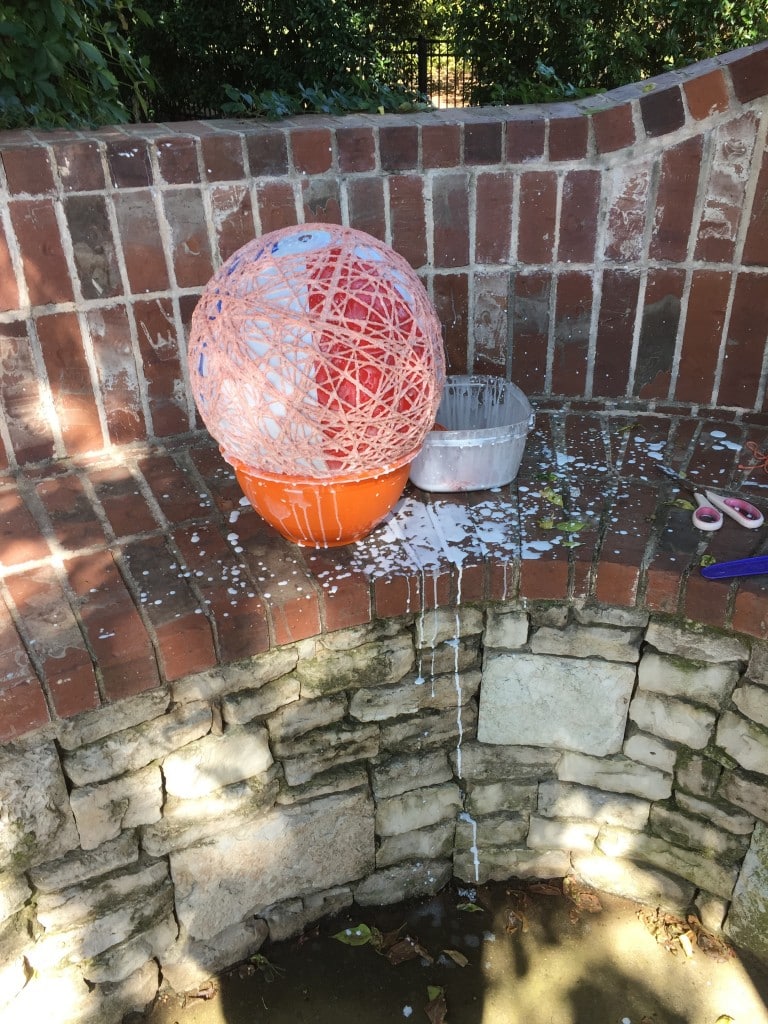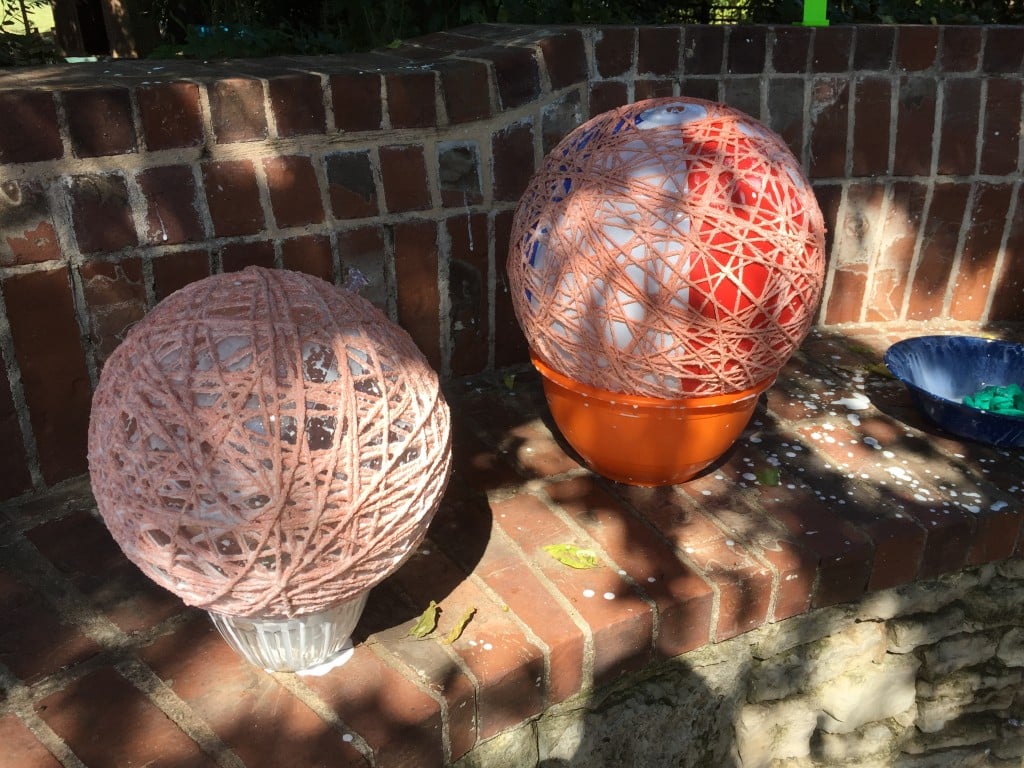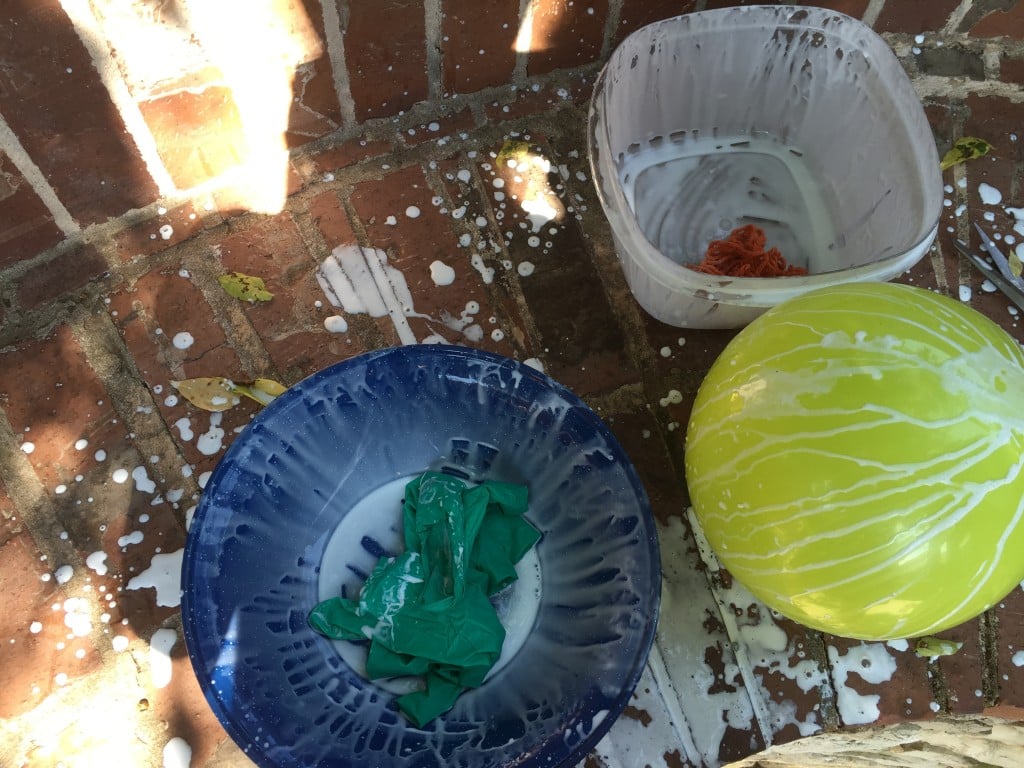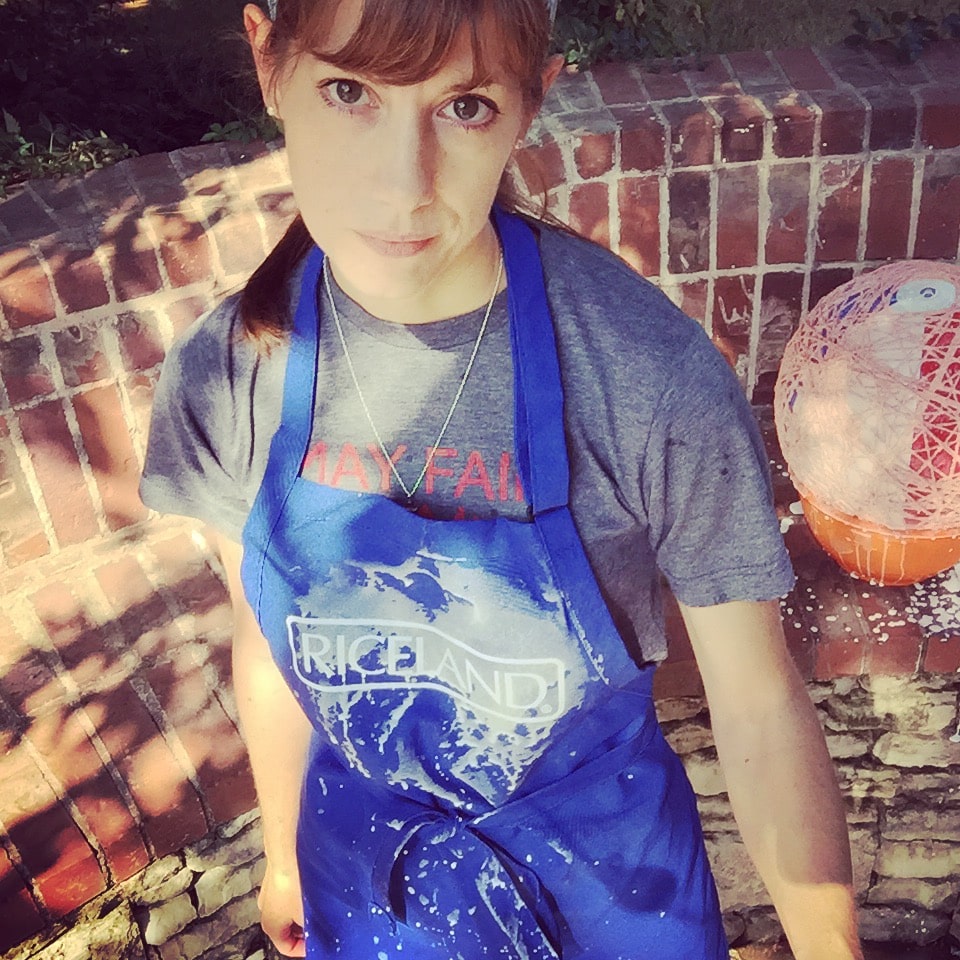 It took about 24 hours to dry. Taking the beach ball out of the yarn globe wasn't as hard as you would think. You just slowly let out air and gently peel it away from the yarn.
From a distance these look great but I'm not super thrilled with them. You can see bits of hardened glue around the yarn. I've decided that these two globes will remain on top of the cabinet in my room as decoration since I don't want to have to go through all of that 5 more times and since I don't think they are good enough to sell.
Lesson learned, don't believe everything you see on YouTube tutorials.