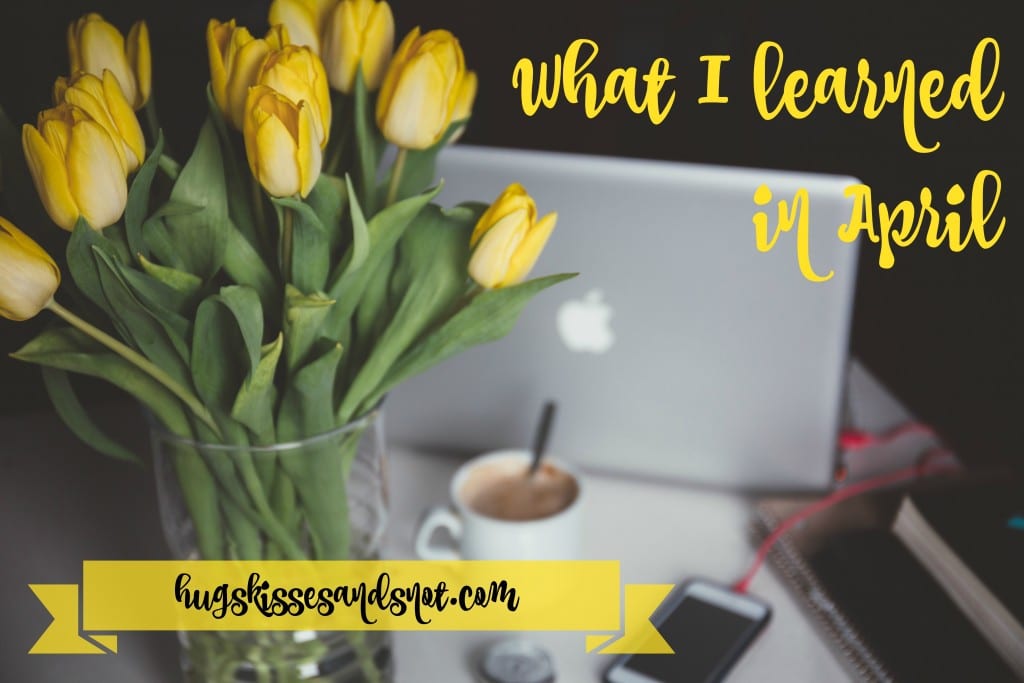 What I learned in April: that I can persevere and do the things that need to be done even though my head and heart are over it – but I'm going to be a big whiney baby about it.
Last month I learned that I could say no to things. But even though I was able to give a few big things up, I still had to see them through. In April, one of those things finally came to an end but not before I whined and moaned and gnashed my teeth and dug in my heals. Dear Husband and my neighbor were probably some of the only witnesses to my antics. I couldn't just grin and bear it, I had to spend the month bemoaning my lot in life and the choices I had made that led me there.
I have also learned to be more careful with my yeses. If you know me, you know that I'm all about volunteering. I think everybody should use their talents volunteering to make their community, school, state, whatever a better place. However, there are endless ways to volunteer and it should be done with a joyful heart. I have learned that it is best to know what you are getting into before you say yes. Know if it is going to be a good use of your time and if you can manage the load. If it feels like you might be biting off more than you can chew, you probably are. Only say yes to the projects that you care deeply about. If you don't feel 110% passionate about the project, event, organization and it doesn't give you joy, then you won't be able to give the best of you…and that's not fair to the organization.
Now that one of those big commitments is out of the way and the other is only one month away from ending, I can see a light at the end of the tunnel. Now that I have realized what a baby I can be, maybe I won't be such a sad sack the rest of this month. Maybe I will finish out this last month with a spring in my step instead of dragging my feet. Maybe I won't curse the day I said yes.
Maybe.
Related Posts via Categories