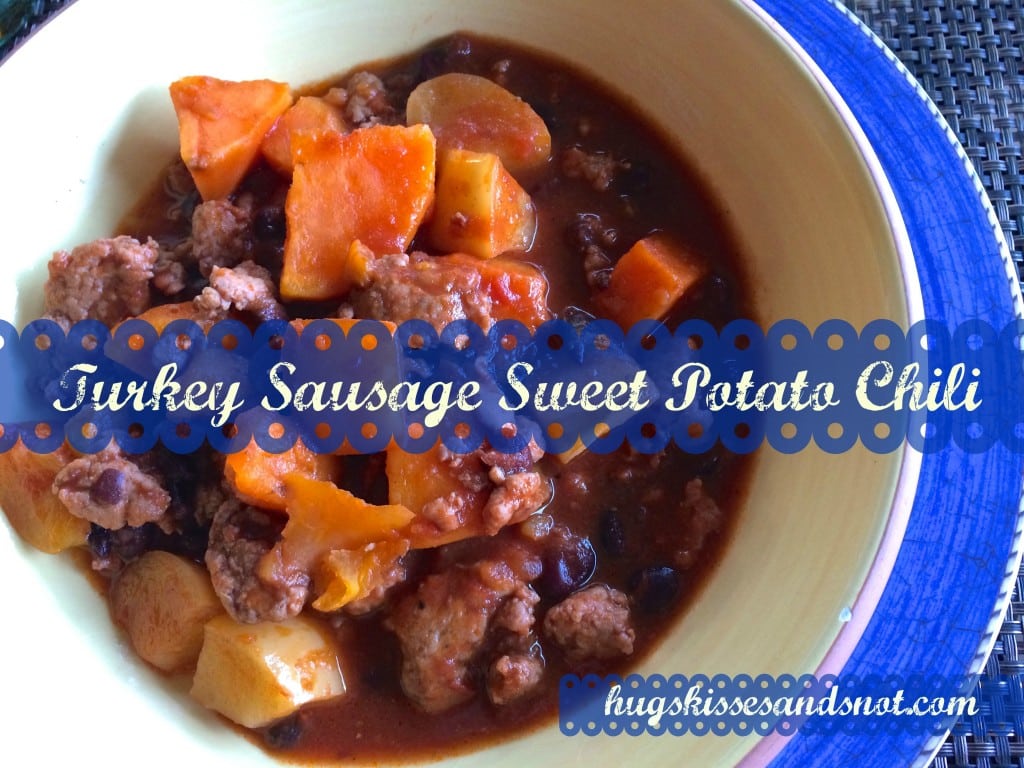 Another recipe inspired by my friends at Red Gold Tomatoes. A few weeks ago they sent me a box of tomatoes with slow cooker recipes. So far I've made 3 of the recipes and this one is my favorite by far. I don't mean to brag, okay maybe I do, but this was de-lish. I made a few of my own adjustments to the original recipe, like using sweet Italian turkey sausage instead of pork sausage and taking out the chili powder and adding garam masala and coriander. I also added apples and cut out one of the cans of tomatoes to make it less like soup. This Turkey Sausage Sweet Potato Chili is the bomb!
I served this to the family and my sweet sister-in-law and brother-in-law. They ate it up with a spoon, literally. This was so good it is going to become a winter staple in my house.
You still have time to enter to win a slow cooker from Red Gold. They are giving away 2 crock pots a day until October 8th. Thats a lot of crock. Check out their Facebook page, they are giving away a lot of them.
Turkey Sausage Sweet Potato Chili
Turkey Sausage Sweet Potato Chili
2014-09-23 19:59:36
Ingredients
1 lb. sweet Italian turkey sausage
1 Tbs. garam masala
1 tsp. cumin
1 tsp. coriander
1 tsp. salt
3 cups beef broth
2 cans (15 oz) Red Gold crushed tomatoes
1 can (15 oz) black beans, drained
2 lg sweet potatoes, peeled and roughly chopped
2 apples (gala or honey crisp), cored and roughly chopped
Instructions
1. Remove sausage from casing and cook in a skillet until browned and throughly cooked.
2. Spray a 5 to 6 quart slow cooker with cooking spray. Add sausage and remaining ingredients. Combine.
3. Cover and cook on low for 5 to 6 hours. Stir well before serving.
Adapted from Red Gold Tomato Sausage & Sweet Potato Chili
Adapted from Red Gold Tomato Sausage & Sweet Potato Chili
Hugs, Kisses and Snot https://hugskissesandsnot.com/
~~~
[jetpack_subscription_form title="Like What You See?" subscribe_text="Please subscribe via email do you don't miss a single thing!" subscribe_button="Sign Me Up"]
Looking for even more fun? Follow me on Facebook, Twitter, Google + and Instagram
Related Posts via Categories