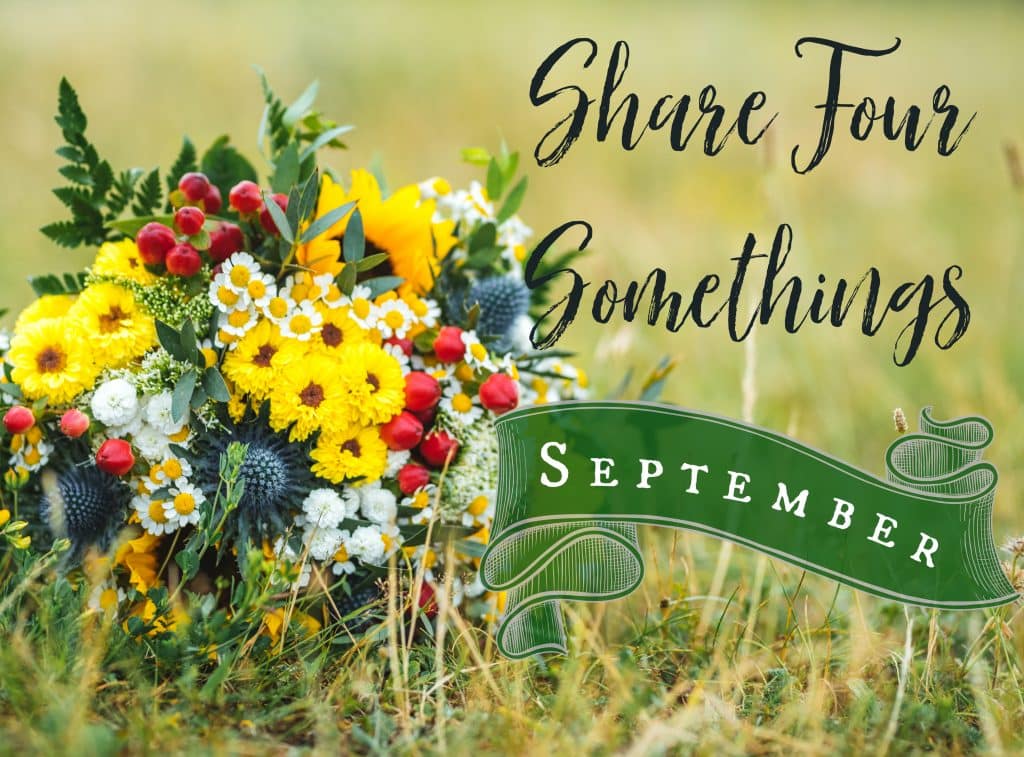 Thank goodness for my online friend Heather, she is the reason I keep coming back here to Share Four Somethings and link up on her blog. This monthly practice has helped me slow down and pay attention. Thanks Heather!
I've heard about Olive & June from my favorite podcasters and social media but I was leary. How could it possibly live up the hype? Whenever I get a manicure, at home or in the salon, it chips or smudges within 24 hours. Without fail. Gel manicures are really beautiful and last two weeks but it's $35 every two weeks if you want to keep it up. Plus, I'm not thrilled with the wear on my nails after having several Gel manicures in a row.
So, I decided to give Olive & June a try.
Low and behold, it works! I watched all their tutorial videos and followed the instructions to a tee. Seven full days without a chip! I'm still in shock. Sometimes it's the little things that turn a gray sky blue.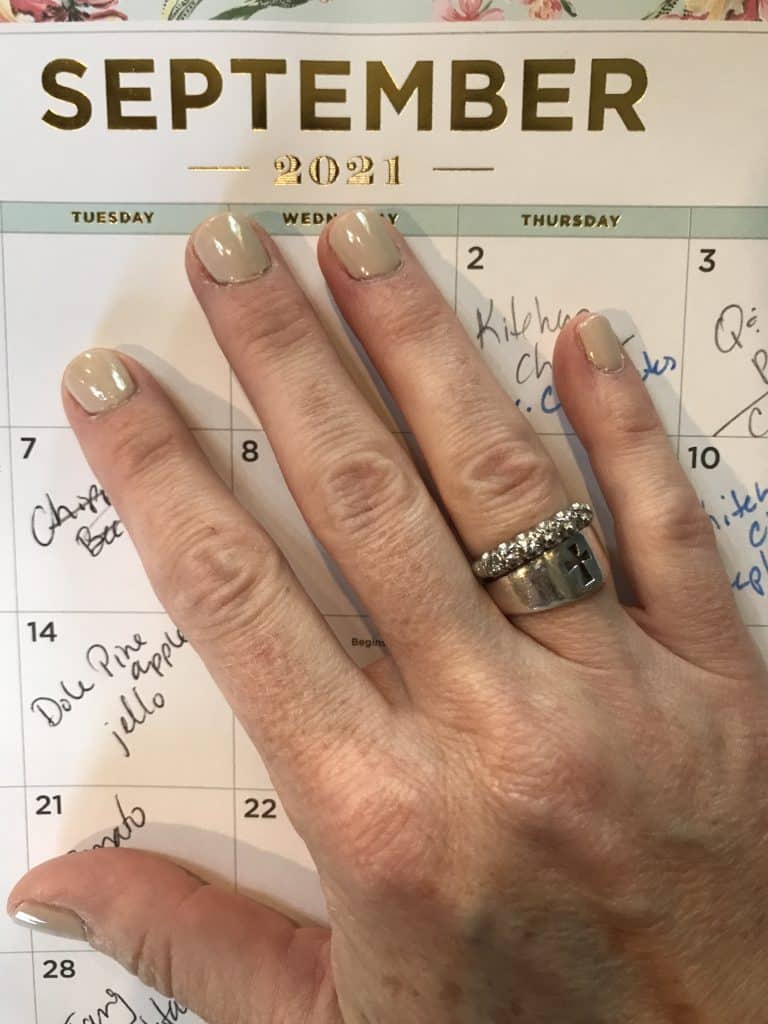 Something Treasured – Being Mary Poppins
Every now and then I get to be Practically Perfect in every way (the rest of the time I'm just hurtling and bumbling through life like everyone else.) Putting on the costume, the make up and the accent and watching little girls look at you in wonder is such a joy. I don't know how much longer I'll be able to play pretend because Mary Poppins isn't supposed to have fine lines and gray hairs but I'll keep doing it as long as my friends request Mary to magically appear at a party.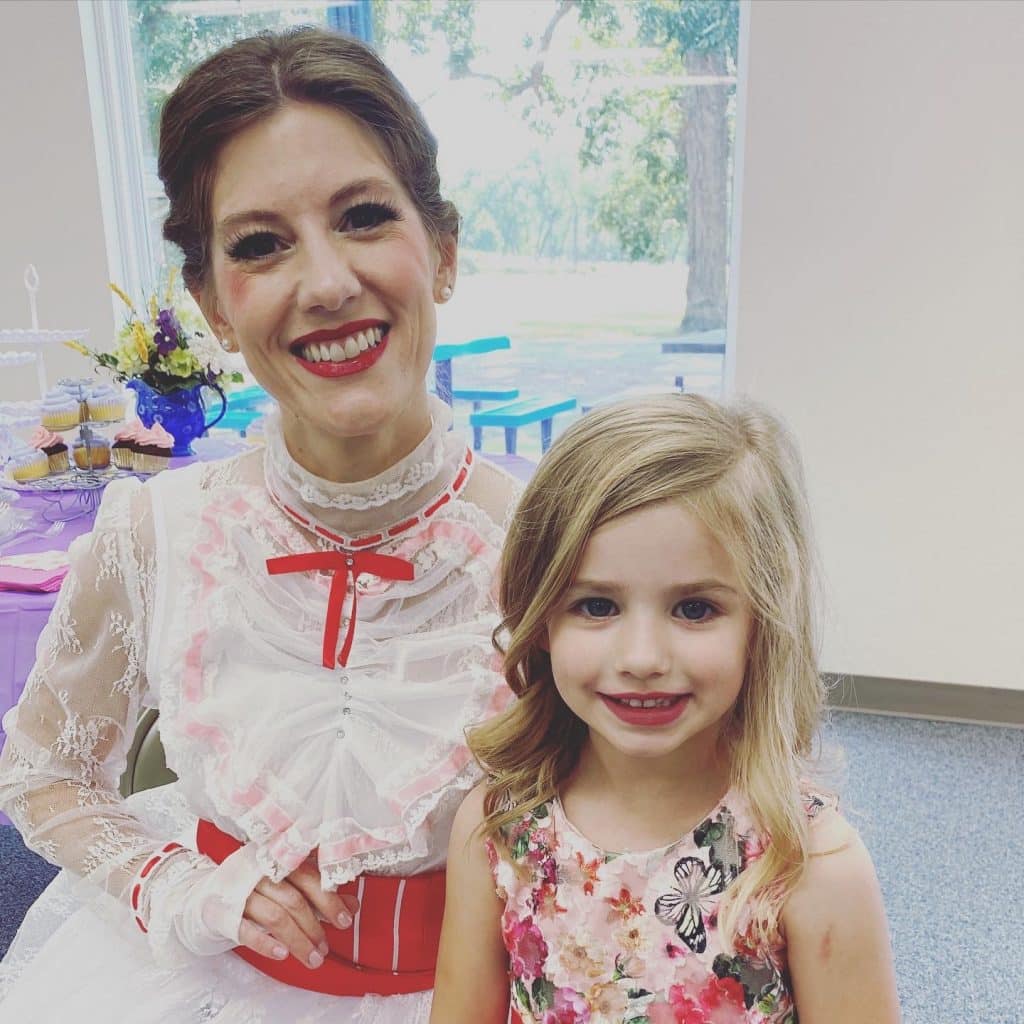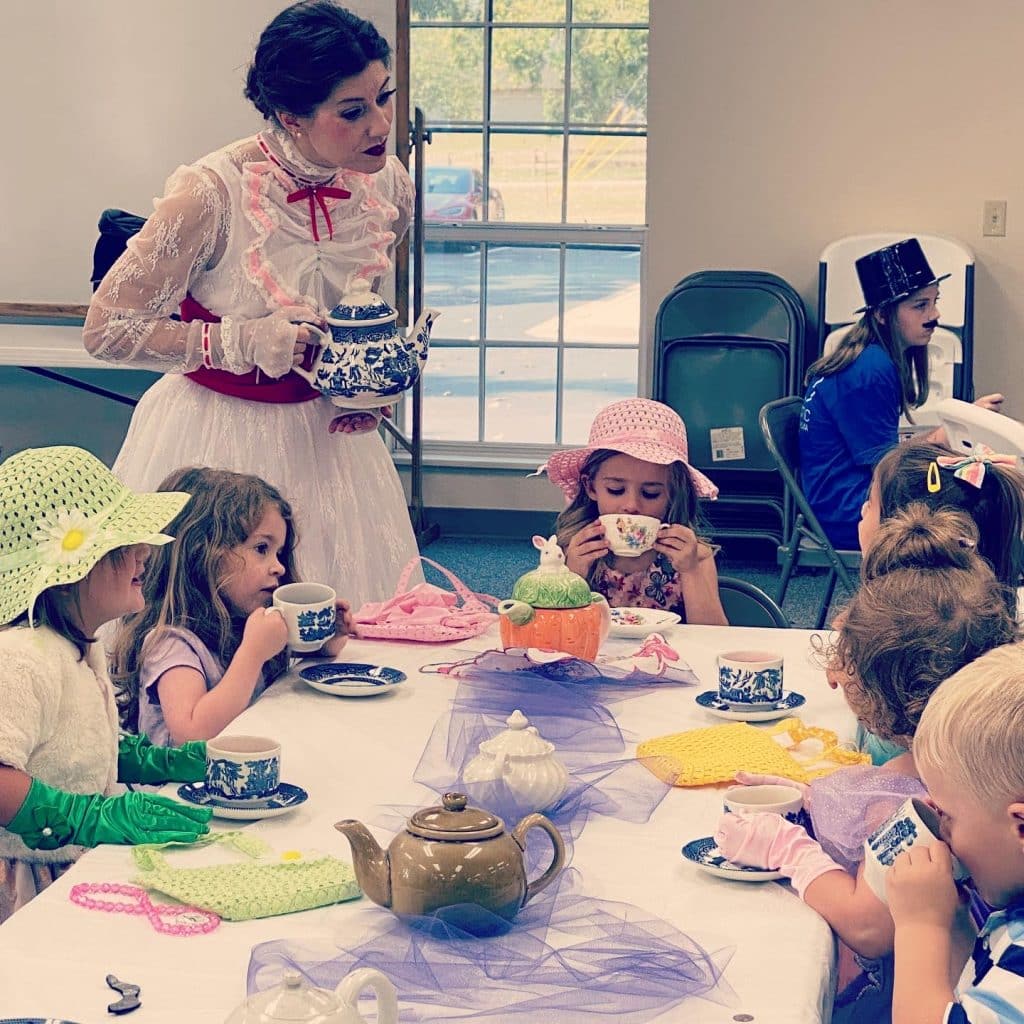 Something Read – Home: A Memoir Of My Early Years by Julie Andrews
Home is an autobiography by Julie Andrews about hear early upbringing and first experiences with singing and acting. I was surprised to learn that she came from very humble beginnings. I just assumed that she has always been posh. Listening to Julie Andrews talk is like being wrapped in a warm blanket and handed a steaming cup of hot chocolate. Her voice is so soothing and comforting, I could listen to her read the phone book.
I listened to the audio version of Home read by Julie Andrews in preparation of the above mentioned Mary Poppins Magical Tea Party. I try my best to impersonate her but I keep going back to Claire Foy in The Crown. There is something about her nasally impersonation of Queen Elizabeth that sticks with me and I can't seem to shake.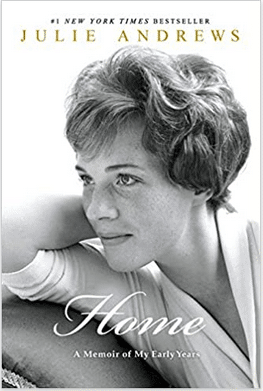 Something Ahead – Addison's Birthday
October is Addison's birthday month. Last year when he was turning sixteen I thought to myself; how in the world do I have a sixteen-year-old?! Now that he is about to turn seventeen I'm just as flabbergasted. Not because I wonder how I have a seventeen-year-old but because seventeen sounds so much closer to being grown and moving on to his next phase of life than sixteen.
I'm excited for him to turn seventeen. I've seen him mature a lot in the past year and can hardly believe that we're on the back-nine of high school. I've also learned how to hold him more loosely in my hands. For so many years I had a death grip on worry about what comes next, how he's going to find his way, school work, etc. This past year I've tried really hard to refocus on what is truly important (being a kind person, making decisions we can all feel good about, being respectful and kind to himself and others, giving himself grace and space to grow and learn when things don't go as planed) and letting go of what the world deems as successful (financial gain, power, material success).
I don't have it all figured out by any means but as he gets closer to being his own person, I'm becoming more at peace with allowing him to chose his own path. There are no guarantees as parents. We can do all the "right" things, give all the lessons, say all the prayers but who our kids will be is untimely not up to us. Control is an illusion and the sooner I realize that, the less Advil I have to take.