I love OU football. I love going to the games and watching it on tv. This has been an acquired taste. After 14 years of marriage to a lifelong OU fan I have learned that if I want to spend time with my sweet heart on any given fall Saturday, I better learn to love what he loves. 14 years of watching college football and I must say I'm pretty impressed with my football knowledge. Not nearly as much as some, but maybe more than the average bear. OU game day is a lot of fun…not just for the football but for the people watching. For your viewing pleasure…OU game day observations from the OU/Tennessee game two weeks ago.
This crowd parts for one thing and one thing only. The Pride. Don't be the idiot who tries to turn left from Boyd to Asp. It happens…I see it every week and I want knock on their window and ask them what the heck is wrong with them. Moses couldn't part this mass of humanity. The crowd will. not. part for a minivan. Just won't.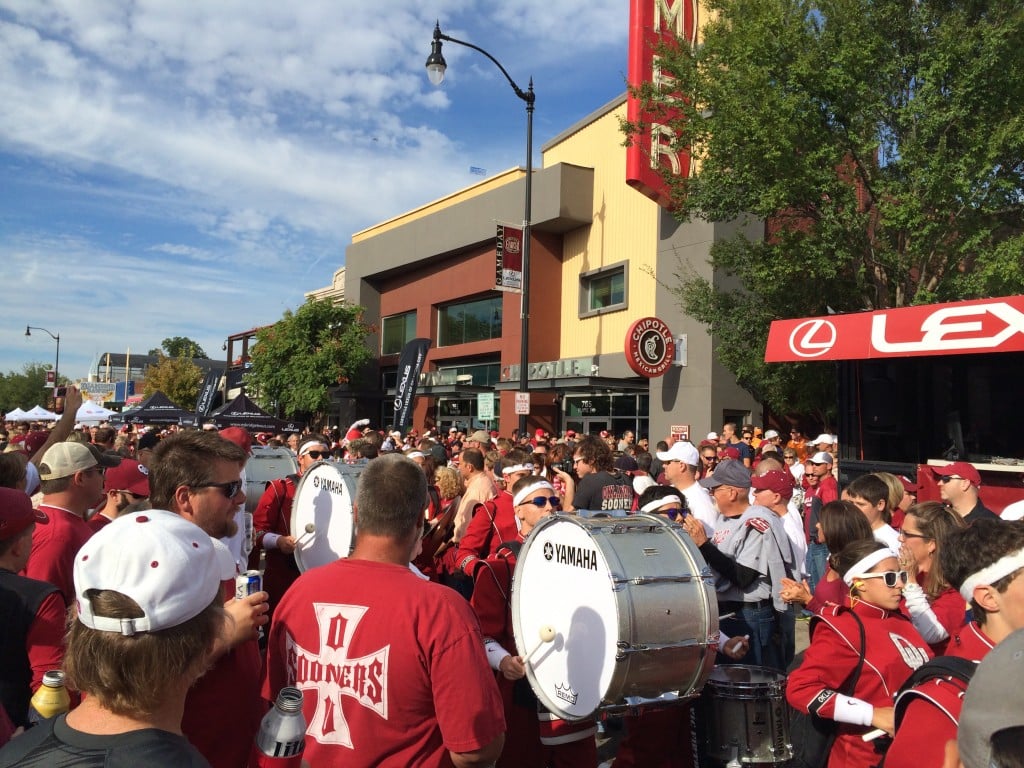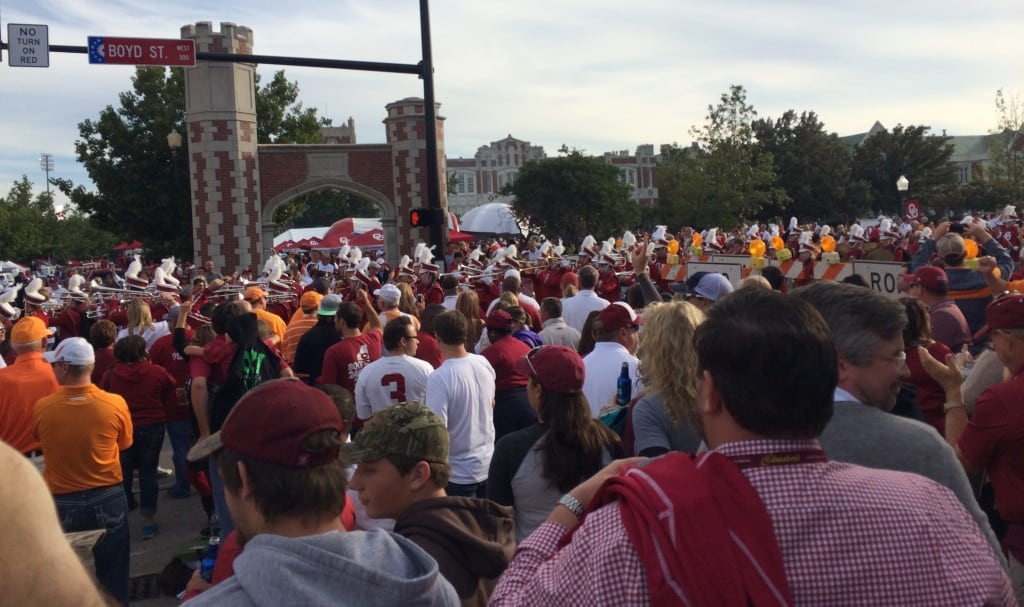 Surprisingly, not as bad as one would think.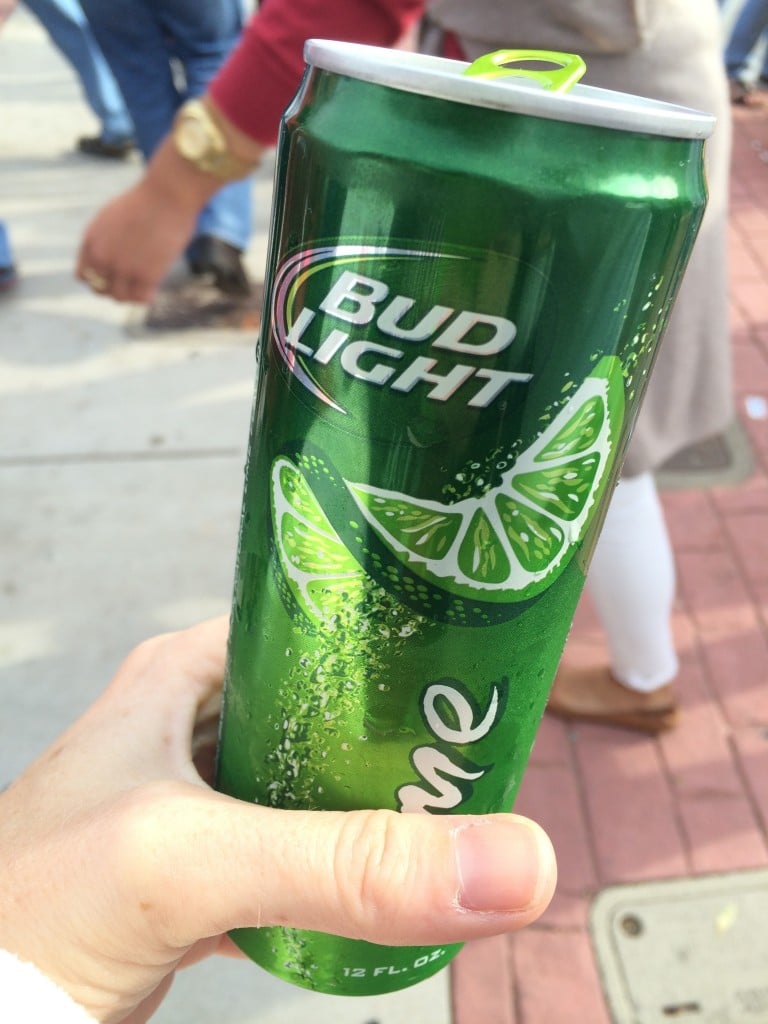 Apparently, this orange and white checkered business is Tennessee's thing. Thats a shame…cuz it looks stupid.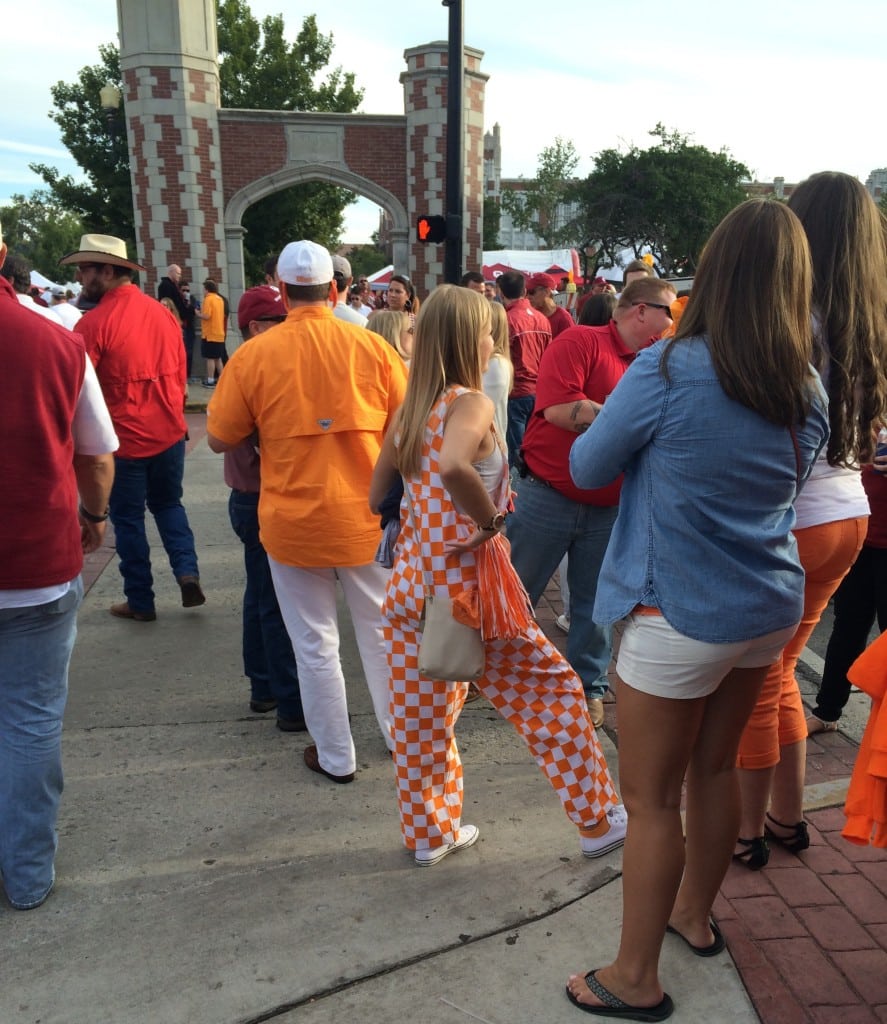 Was this done on purpose for the game, or just a terrible home dye job? We'll never know.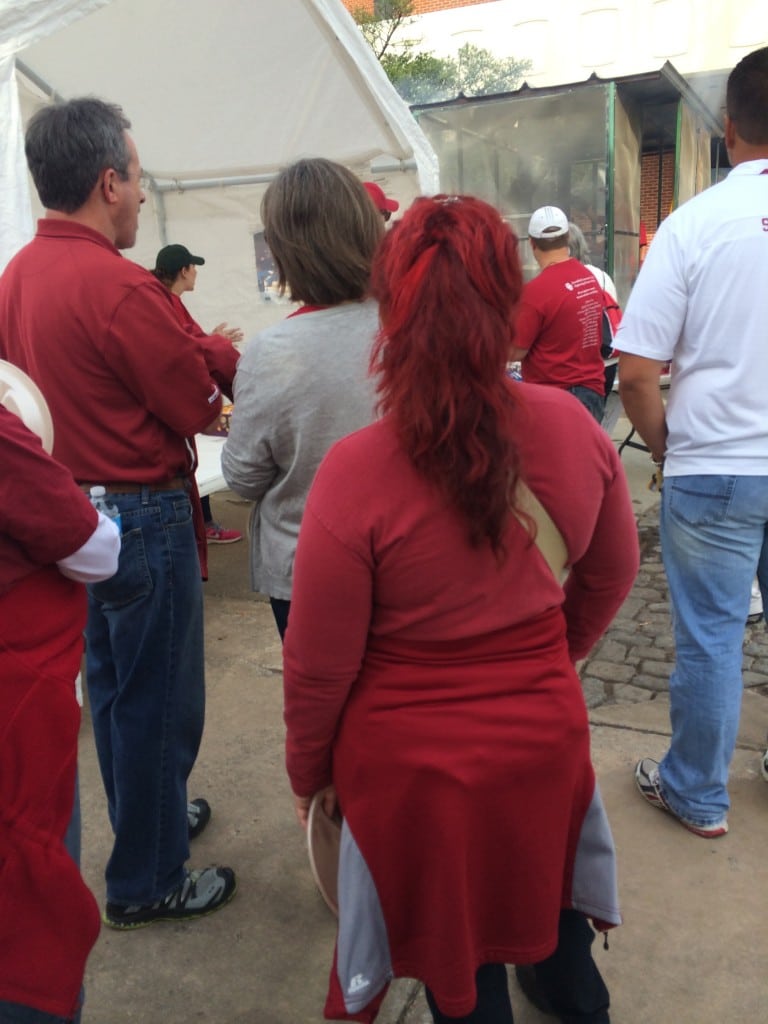 Nothing unusual going on here. Just a bus…with a wreath…and a back porch…and people standing on the top. Typical OU tailgating.
Dear Husband's office is in this building. He has a view of the stadium…I think his college buddies are pretty jealous.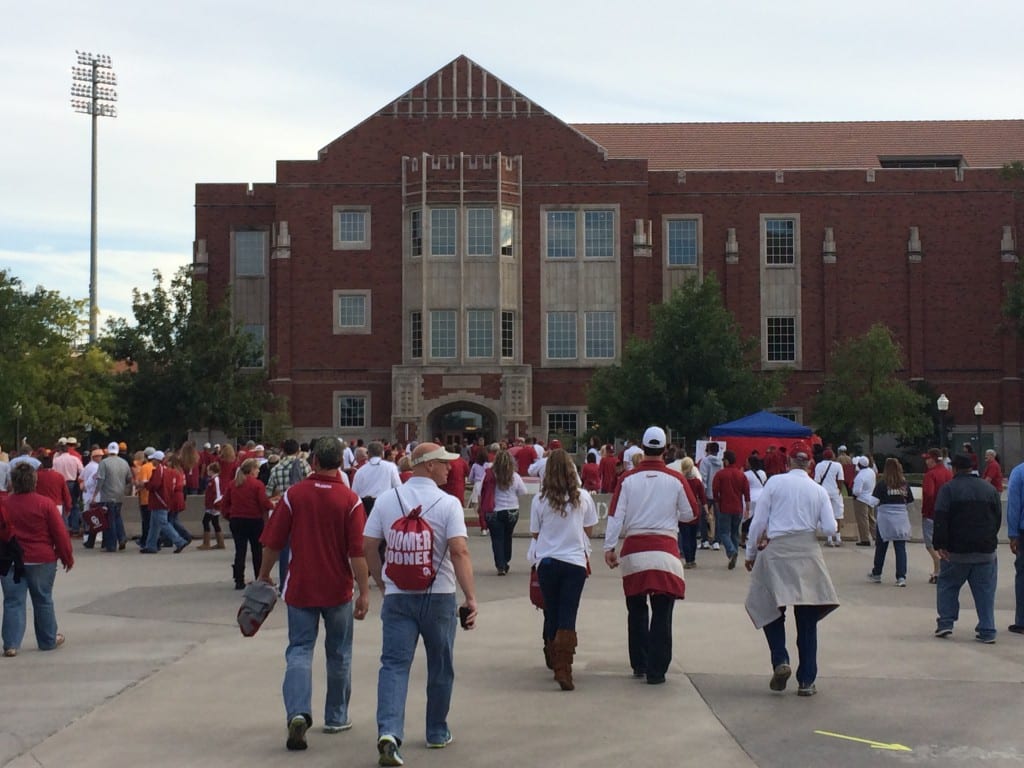 This couple is the cutest thing ever. I will give them a pass on their orange and white check because they have been married for 50 years and are still holding hands and precious.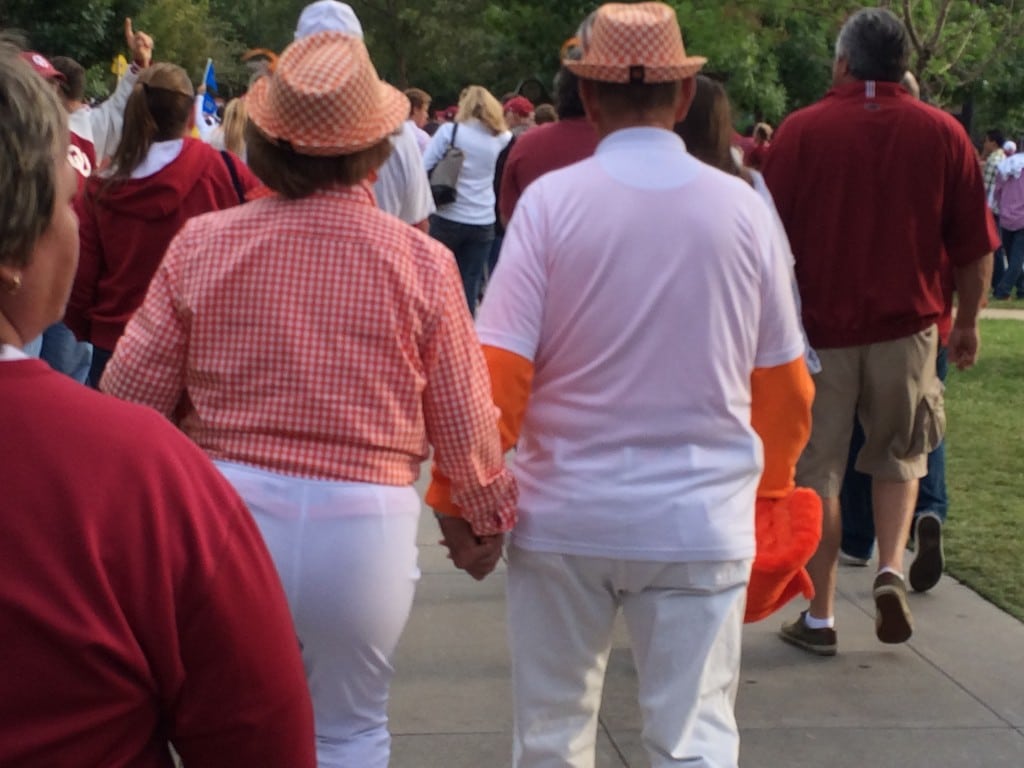 I'm going to go ahead and play my "mom card" here. This is what college girls are wearing now. Dear Husband sees them walking all over campus with their hands in their back pockets trying to keep their shorts from disappearing up their crack. I thought the shorts I wore in college were short…they were jams compared to this. Their butt cheeks are literally hanging out of the bottom of their shorts. (sigh) Another reason I'm glad I have boys. *putting my mom card back in my wallet. Continue what you were doing.*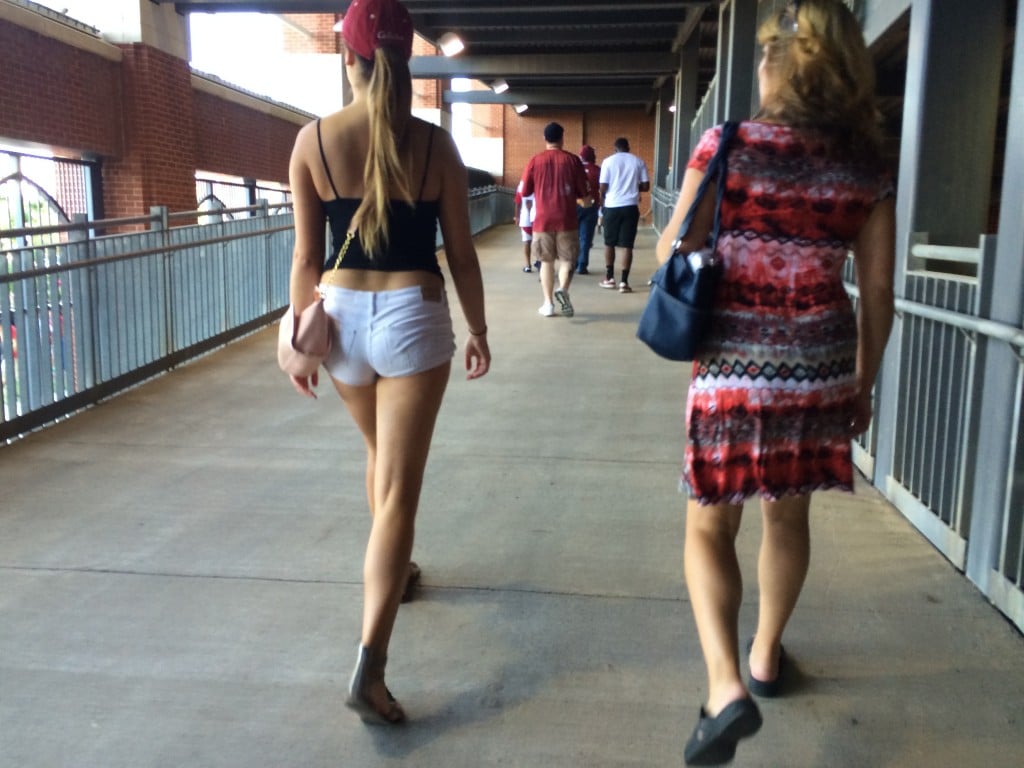 It won't be long before we have another ginormous screen like this in both end zones. That way we will be surrounded by all the visual stimuli and have no need to actually look a the field. It will be awesome.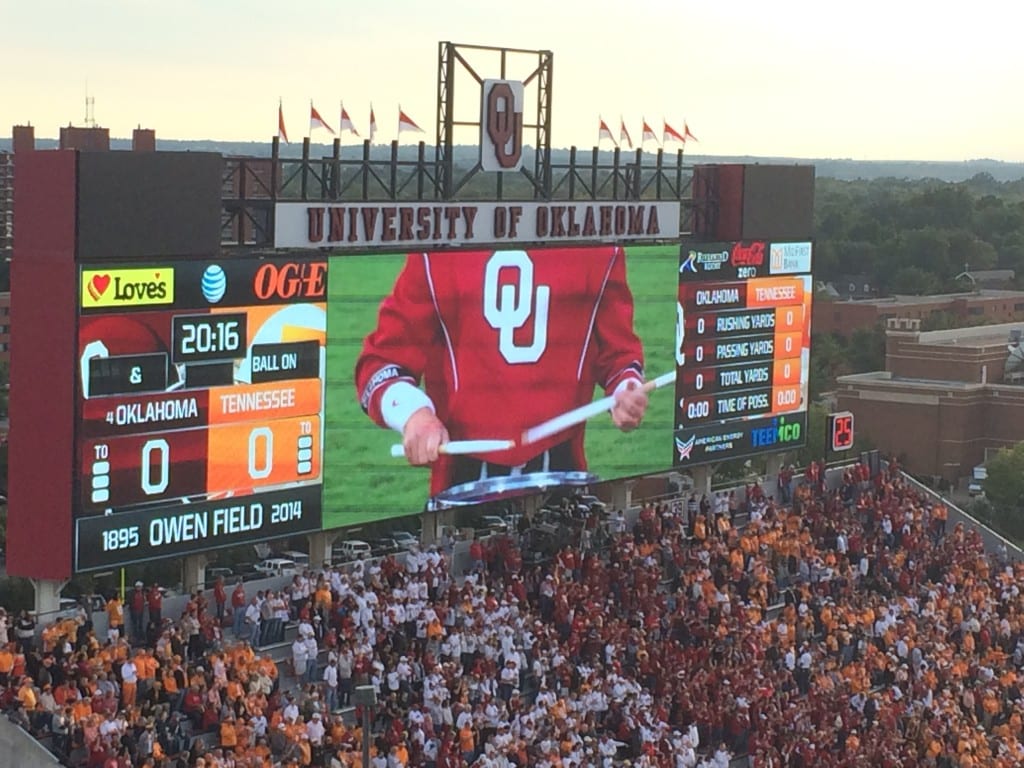 One of these days I'm going to remember to tweet our picture to OU social media using the correct hashtag so that we can see our faces on the ginormous screen for 2 seconds. It will be the highlight of the season.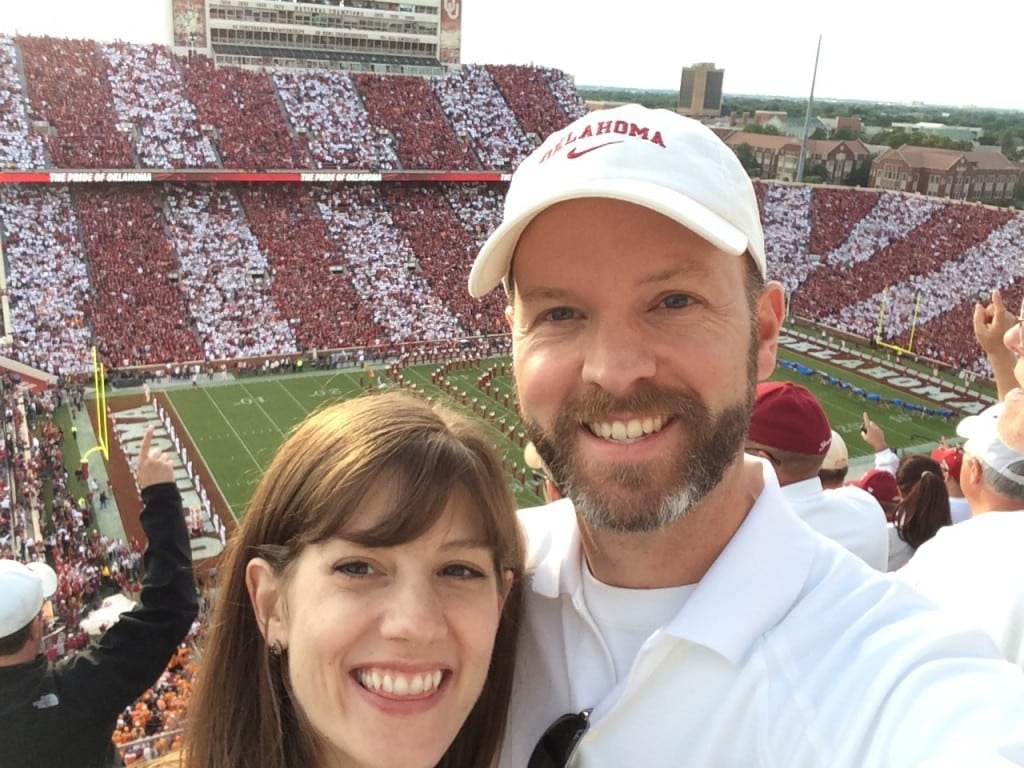 Perfect sunset for a perfect OU game day.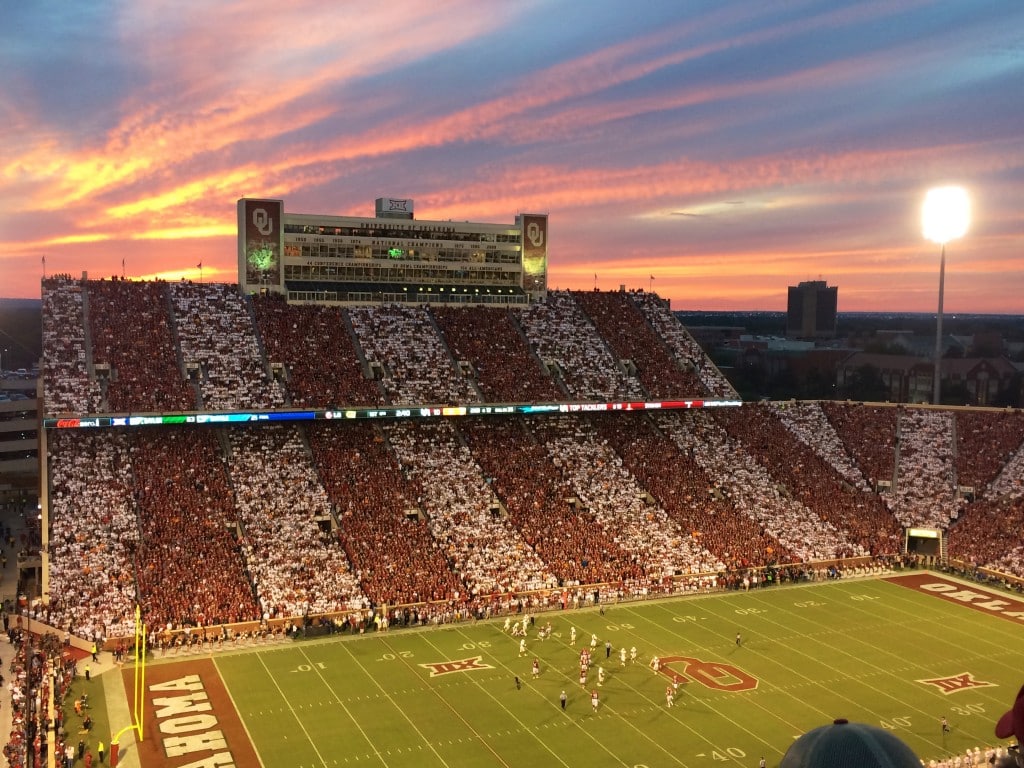 The end.
~~~ [jetpack_subscription_form title="Like What You See?" subscribe_text="Please subscribe via email do you don't miss a single thing!" subscribe_button="Sign Me Up"]
Looking for even more fun? Follow me on Facebook, Twitter, Google + and Instagram
Related Posts via Categories