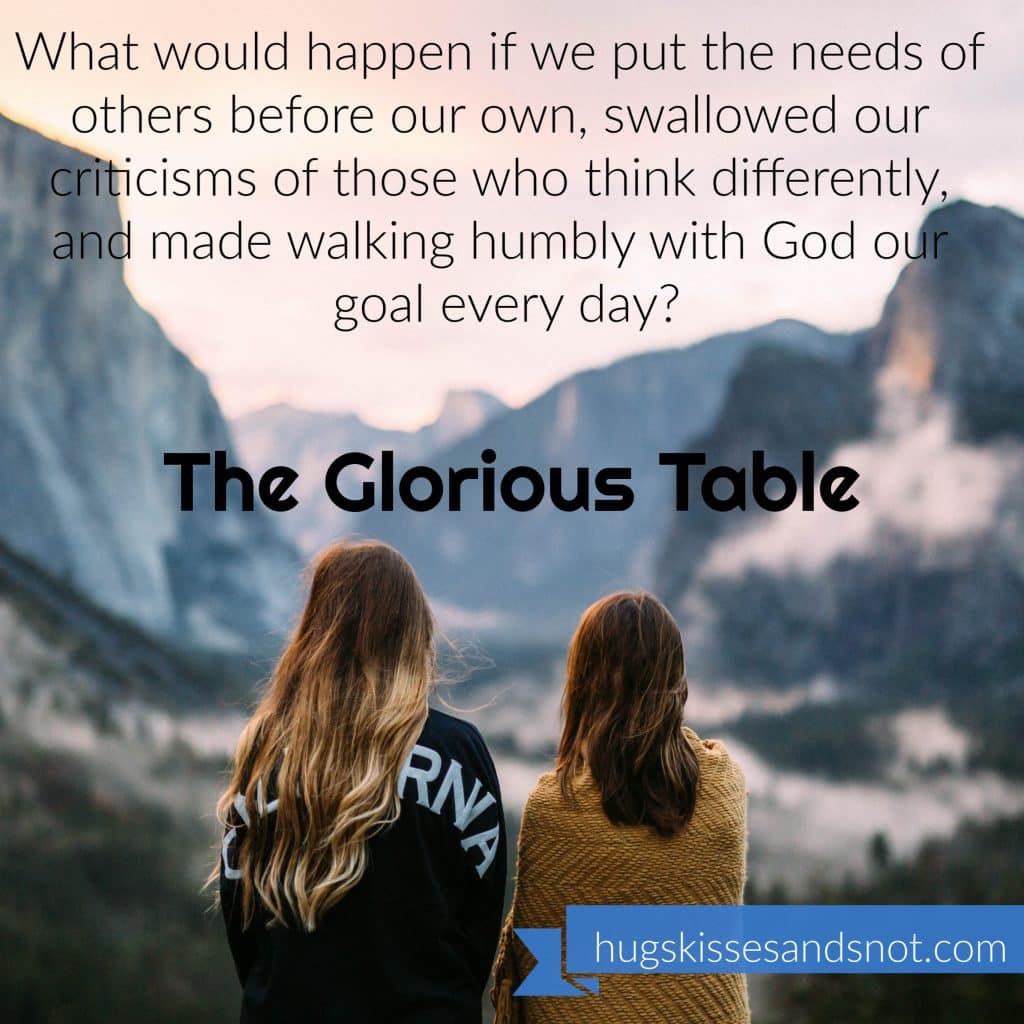 Can we agree to disagree?
That seems like a thing of the past. Something that happened in Mayberry when neighbors had to see each other everyday, pass each other on the street, serve each other at their jobs. A line was never drawn in the sand because someone would eventually have to cross it in order to look their friend in the eye.
Today I'm sharing my thoughts on disagreeing. Here is a preview, the rest can be found at The Glorious Table.
We all have likes and dislikes that make us unique. We form allegiances and make them part of our identity. We proudly proclaim our loyalty to a person, place, or thing, perhaps by wearing our college apparel well past our higher education days or by tattooing the initials of our kids or spouse on our skin. We show our loyalty to brands with our dollars when we choose Nike over Adidas or Clinique over Neutrogena.
Sometimes our loyalty and differing opinions become topics for debate. McDonald's fries or Wendy's? Who has better bulk discounts, Costco or Sam's? Coke, Pepsi, or Dr. Pepper? Which is better, a beach vacation or skiing? And if you've ever met a tried-and-true In-N-Out fan, forget about convincing them a better or fresher burger exists anywhere on this good earth.
These all represent differences of opinion we hold firm and love to debate, but we would never risk losing a friend or family member over them. Disowning a relative because they prefer Pepsi, while we might like to joke about the possibility, would never happen in a normal relationship.
Continue reading at The Glorious Table.