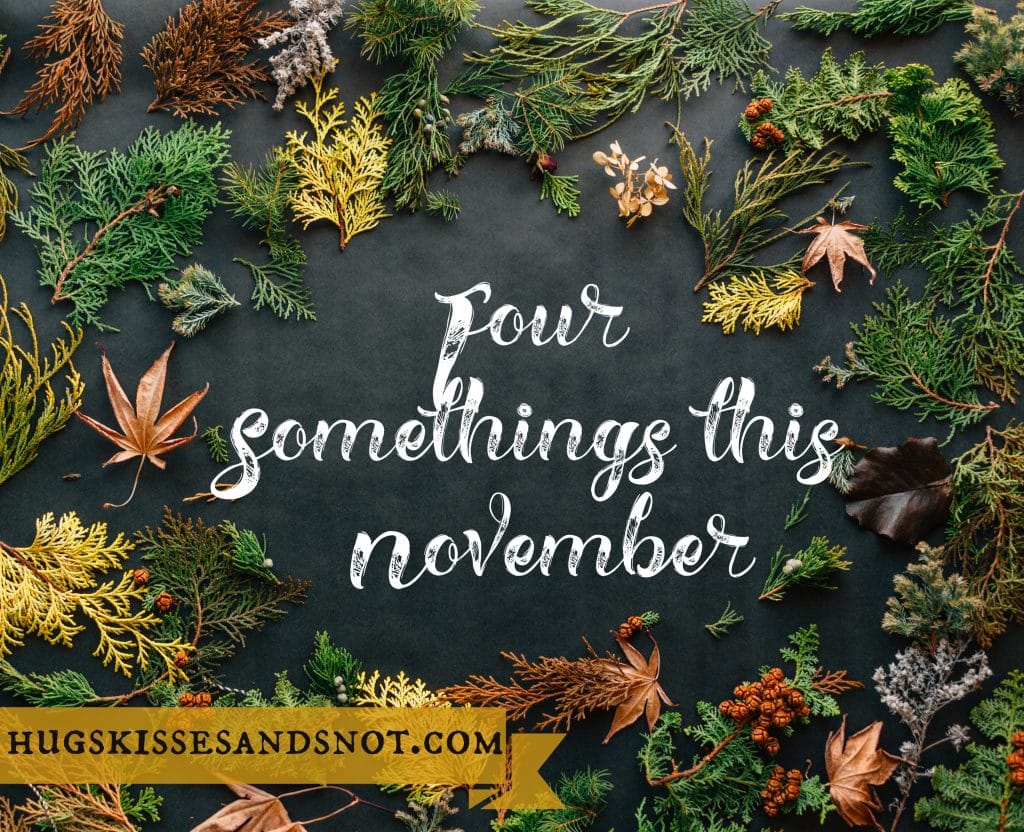 My friend Heather has a monthly link up to share four somethings of interest each month. I'm lucky if I get to it quarterly.
Something Loved:
Vinegar Pie
Last month Christine and I went to a chuck wagon cookout for Recipe Archaeology. There we learned about Vinegar Pie from one of the chuck wagon mamas. We made it and loved it. Then I made it for my parents for Thanksgiving. This time around I added about 1/2 cup of drained crushed pineapple. Mele kalikimaka y'all. Vinegar Pie is my new favorite. The best part is that it is super simple to make:
Cream together 1/2 cup butter and 1 1/4 cups sugar. Add 1 tsp. vanilla, 3 eggs, 2 Tbs. apple cider vinegar and 1/2 cup drained crushed pineapple. Pour into uncooked pie shell and bake at 350 for 45 minutes. Done! You have a pie that will make everyone happy.
Something Learned:
Customer Service is a dying art.
Exhibit A: The encounter I had at the check out counter at Target on the last day of November.
Me: I have some Lego sets that I would like to price match.
Target employee: We don't price match.
Me: Yes you do. I just talked to another employee to make sure and she said I just needed to show you the site.
Target employee: Well, we do price match but not until December 1.
Me: You will price match tomorrow but not today?
Target employee: Yes.
Me: Can I talk to a manager because that seems like a really dumb policy.
Target employee: Well, I work at the Customer Service counter and they told us that we can start price matching tomorrow.
Me: That's crazy.
Target employee: (shrugs) Yeah. Sorry.
Me: Tell whoever "they" are that I'm ordering these Legos on Amazon right now instead of coming back tomorrow so you can price match.
Target employee: …Okay.
As I wheeled my other purchases out to the car I bought the above mentioned Lego sets on Amazon. You're killin' me smalls!
On the bright side; the charity I support received a donation from Amazon because I used Amazon Smile to shop.
Something Said
Social Media can be as addictive as alcohol.
Although this video starts off as a conversation about Millennials, (Personally, I think Millennials get a bad rap and they can stop being self-absorbed when they really want to) the real takeaway of his message is about social media and how it can become an addictive habit that will negatively effect your life and relationships. This is true not just for teens and Millennials but for everyone. Grandparents use their smart phone like they have forgotten that the majority of their life was spent pre-internet. I'm just as guilty of using my phone as a distraction and escape as the next person. I have found myself scrolling through Facebook, like I was pulling the handle of a slot machine, hoping that the next scroll would produce something worthwhile. Only to find that thirty minutes have vanished and I'm slightly ashamed that I wasted that time.
Unless I came across a video of a baby gazing into the eyes of a dog, or a cat sitting on a dog, or any baby/dog/cat combination. Those videos are worth every second.
"If you're sitting at dinner with friends and you're texting someone who is not there; that is a problem. That's an addiction."

"If you're sitting in a meeting with people you should be listening to and you place your phone on the table, face up or face down, that sends a subconscious message to the room that you're just not that important to me."
Something Read
The War I Finally Won
by Kimberly Brubaker Bradley
The War I Finally Won is the follow-up sequel to The War That Saved My Life.
Addison and I finished reading these together and I can't recommend them enough.
The War That Saved My Life
is set in WWII England. It is about a young East End London girl who grew up crippled and abused by her mother. How she suffers at the hand of her own mother is heartbreaking to read but powerful as we watch her struggle and come to terms with her past and how she will choose to live her life after the abuse.
The sequel picks up right where the first book left off. It's not as exciting and doesn't move as fast but is a beautiful example of how forgiveness can change your life.
Although these are middle grade to YA books, they are appropriate for all ages. If you haven't read these, do yourself a favor and pick them up.
What things have you loved this fall?
Related Posts via Categories