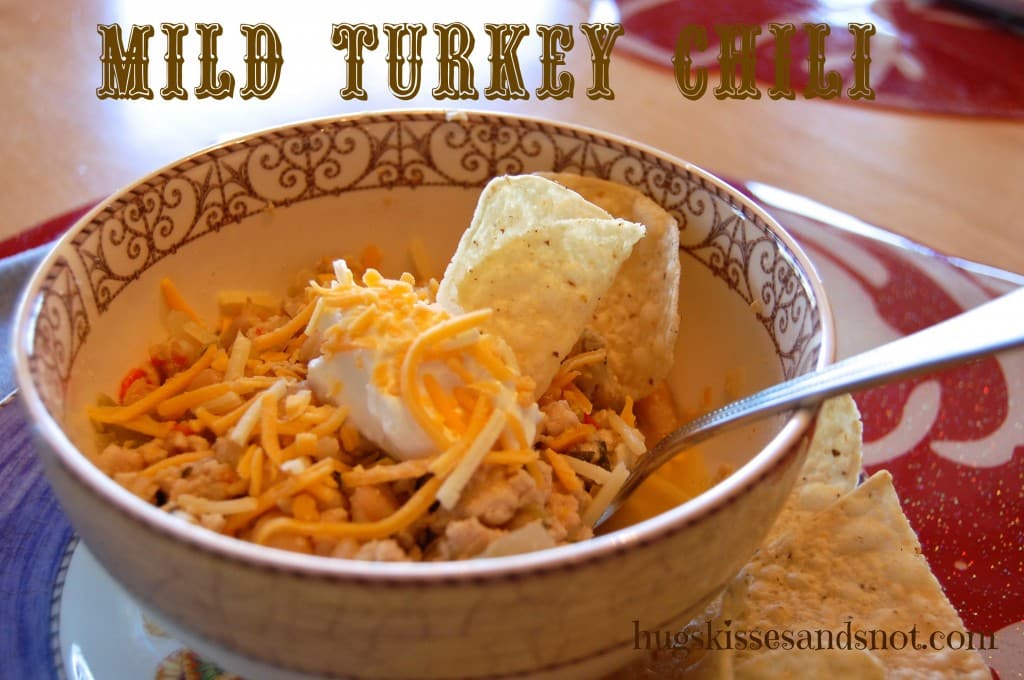 This time of year I'm all about soups and chili and pretty much anything that is hot and in a pot. This turkey chili really hits the spot and makes me feel just a smidge healthier than regular chili made with ground beef. And since it's the new year I figure people are on that "eat healthy" kick, so here you go.
Mild Turkey Chili
Ingredients:
2 lbs. lean ground turkey
48 oz. low sodium chicken broth
1 medium onion, diced
5 cloves garlic, minced
1 1/2 cups sweet peppers, diced
1 cup frozen yellow/white corn
1 can white kidney beans, drained
1 can Great Northern beans, drained
8 oz. can diced, mild green chilies
1/2 cup fresh parsley, chopped
1 tsp. cumin
1 tsp. chili powder
salt & pepper – to taste
olive oil
In a large pot or dutch oven, heat olive oil and saute onion, garlic and sweet peppers until just soft. About 3 minutes. Add turkey and cook until turkey is cooked through.
Add the rest of the ingredients and stir to combine. Bring to a boil then reduce to a simmer. Cover and simmer for 30 minutes.
Build a fire in the fire place, fill a bowl and discover the wonder of chili on a cold winter day.
Related Posts via Categories