Up until recently we were using the changing table as a dresser in Harry's room. Granted, it is a great piece of furniture with drawers. It could very easily serve as a dresser. However, it only has three drawers and the antique white finish was better for a babies nursery rather than a room for an almost 6-year-old. It was definitely time for a room update.
So out the changing table went and we were left with this:
Clothes in boxes and toys everywhere. Okay, to be truthful, toys are normally everywhere. But we don't normally make him dig through a cardboard box for underwear every morning like some vagabond 5-year-old. That's what the dryer is for.
I knew he needed a new dresser, stat, but I didn't want to spend an arm and a leg. Thank goodness for the newest trend in home furnishing; repurposing and upcycling. Our trendy college town has multiple second-hand furniture stores, one of which is cool enough to have two locations; right across the street from each other. Every day they haul out the hippest of all their repurposed home furnishings onto the sidewalk to entice the passersby, namely me.
I scoured both locations and came up with three pieces of furniture to house the clothes, toys and books. This is where the "budget" part of this post comes in…everything was under $400. This purchase was completely justifiable because we just had a garage sale and made almost that much money.
Check out these fun pieces: small black book shelf, multi color dresser and multi colored shelf (formerly a china hutch). The great thing about upcycled furniture from the 1970's is that it is all heavy and solid wood. This is before IKEA made pressed particle board a popular and a widely used building material. The best part is that someone else did all the hard work of repainting and lifting.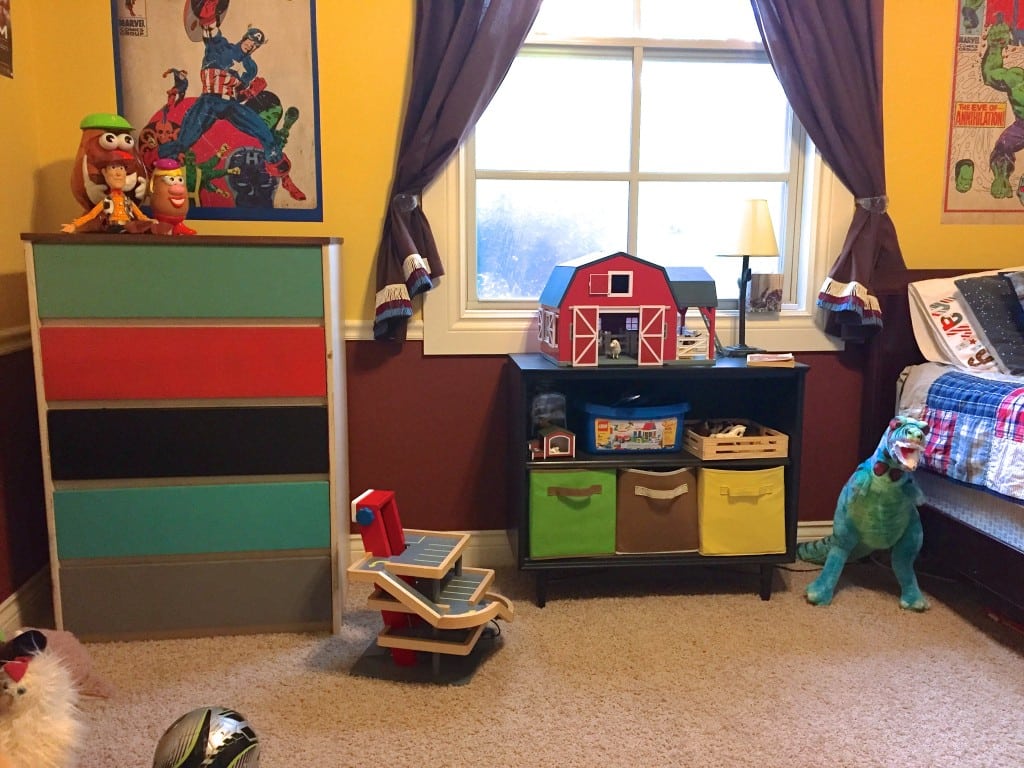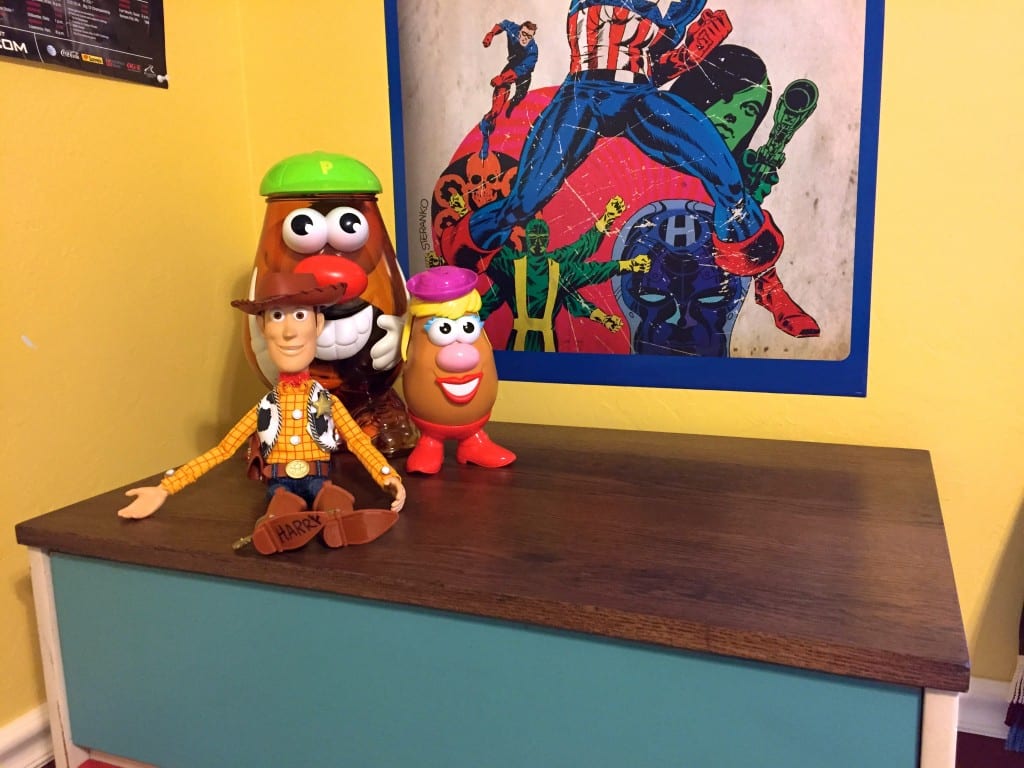 If you're local to me and looking for a room update, check out Robinson's on downtown Main St. Word of warning…you will find all sorts of things you don't really need. Currently I have my eye on a love seat and storage chest that I absolutely don't need and don't have room for but desperately want.