This summer Dear Husband turned…ahem…40. To celebrate this momentous occasion we threw a 1970s themed party. Themed dress required.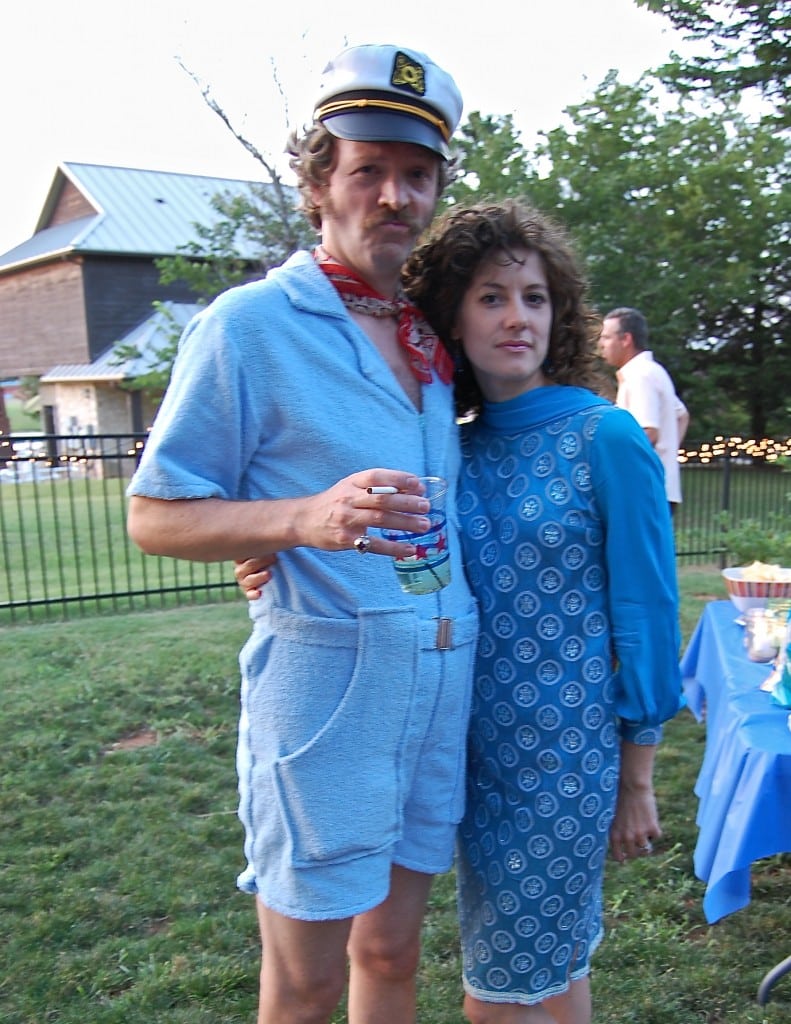 Right now you may be wondering several things…Where can I get a kick-ass terry cloth jumpsuit like that? Is that a wig you're wearing? How can you guys possibly be so awesome?
Lets start with the kick-ass terry cloth jumpsuit. Unfortunately, you won't be able to find one in any store or online. My jill-of-all-traits friend made it for Dear Husband. The inspiration came from Goldfinger. I know, Goldfinger is 1964, but you still wear clothes you've had for 10 years. Right? We just showed her a picture and she replicated it. She is ah-maze-ing.
Next, the hair.
Dear Husband suggested I make my hair look like Bernadette Peters from The Jerk. Because I love him very much I was happy to turn my normally straight hair into a '70s white girl fro.
Here's how this went down…The morning of the party I went to a salon and had them roll it like I was getting a perm. I made sure to emphasize that I was NOT getting a perm and under no circumstances should she put the perm solution on my hair. I left the rollers in all. day. long. I even had to go out in public with rollers in my hair. By 5:30 I couldn't take it any more and had to get them out of my hair. BFF helped me get the most lift possible with lots of back combing and three different types of hair spray.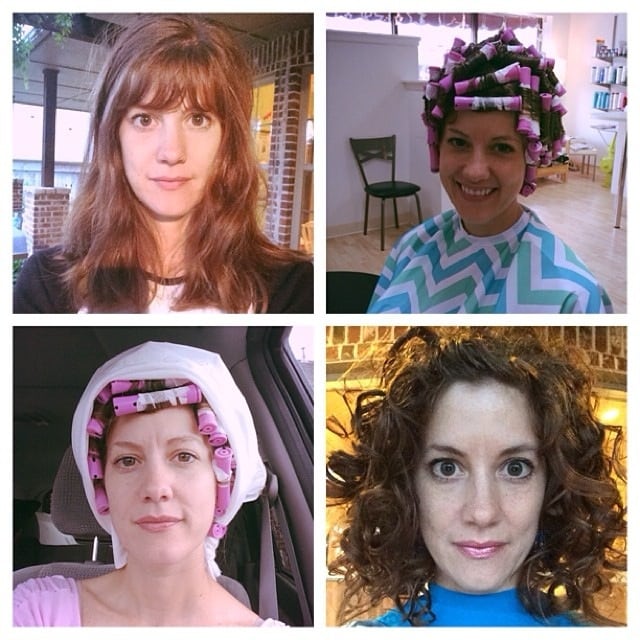 True love says I will get a perm for a day
Speaking of hair…that is a real mustache on Dear Husband. He has sported a beard for over 3 years and shaved it off just so he could have a sweet stash and chops. I think he is going to start working on his beard tomorrow.
It take a lot of work to be this awesome. We worked on the yard for months and Dear Husband worked on his playlist for weeks. Since food was relatively easy (pizza rolls, jell-o salad, pretzel dogs, chip/dips & pie) we got all fancy with the drinks. The Clinton Cooler is a drink that Dear Husband's dad made up a long time ago and has been serving pool side to keep things refreshing. Cap'n & Ging is a drink we made up with our dear friends when we lived in LA. Amazingly it tastes like a cream soda. Hurricane Carmen (named after the major tropical storm of 1974) I made up on the fly in the liquor store.
I was so impressed with our guests. They all really put thought into their costumes and came ready to party like it was 1974. Hello double knit and polyester.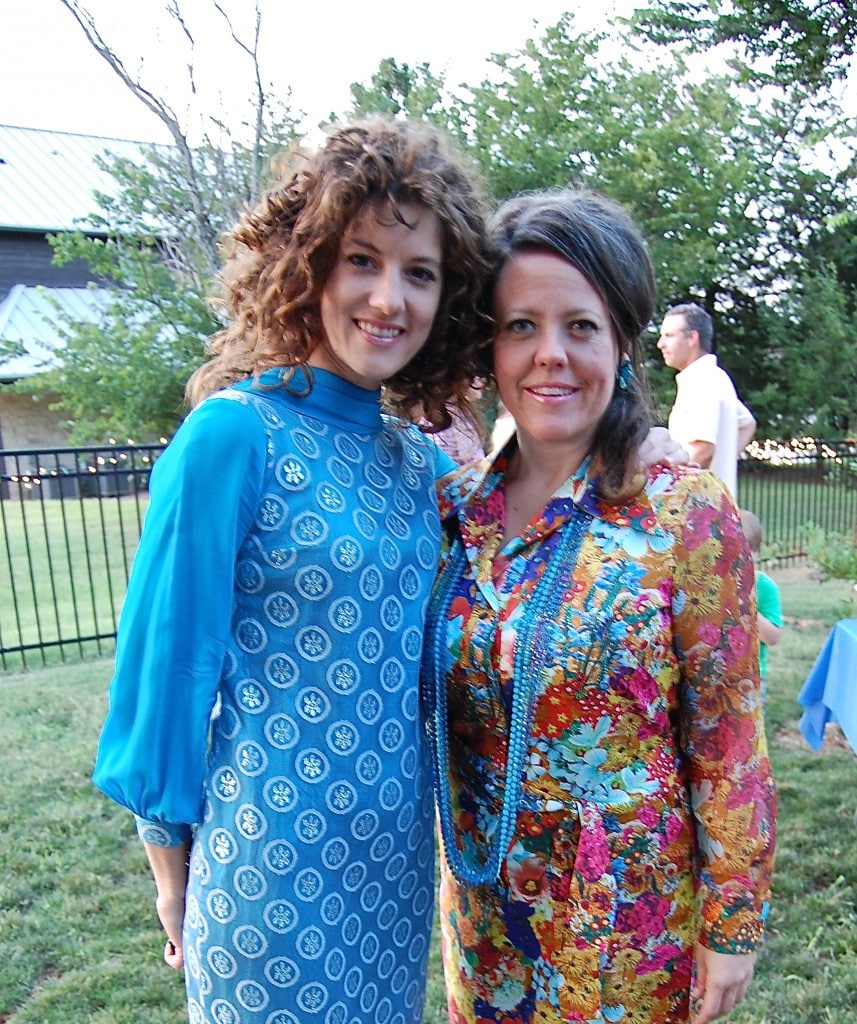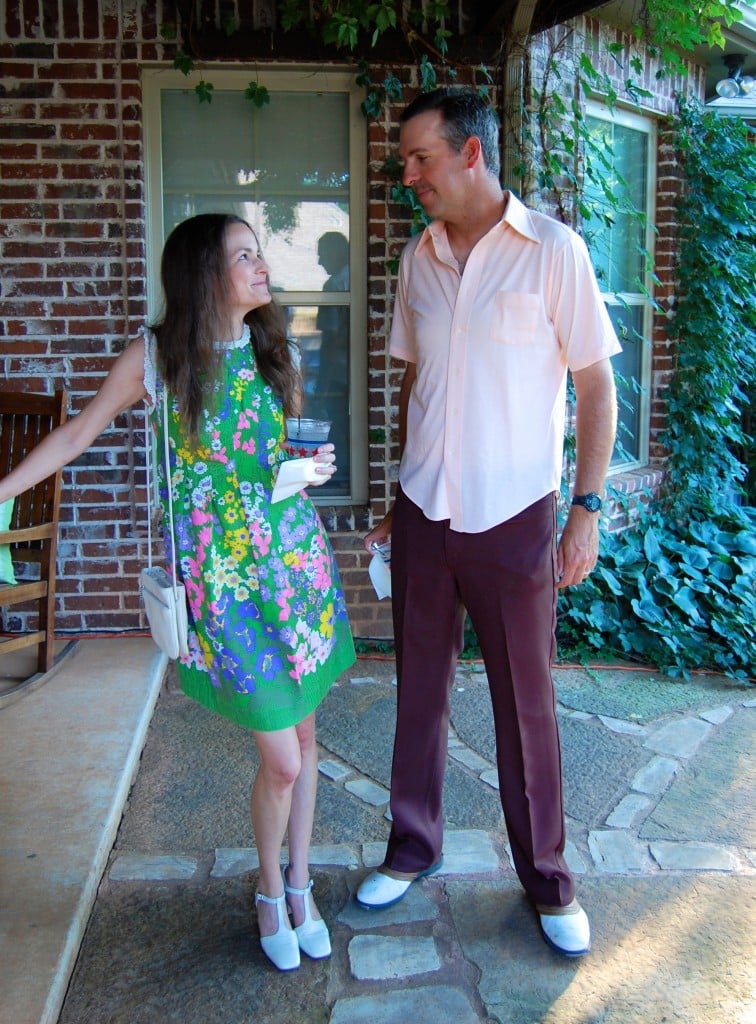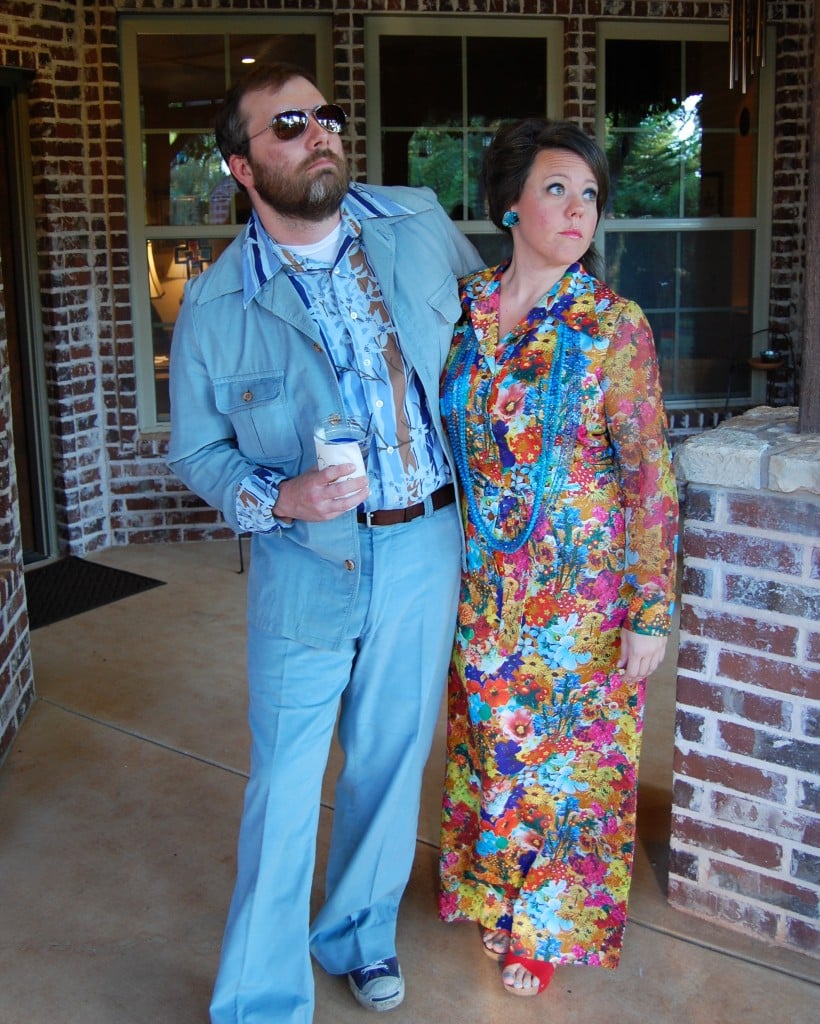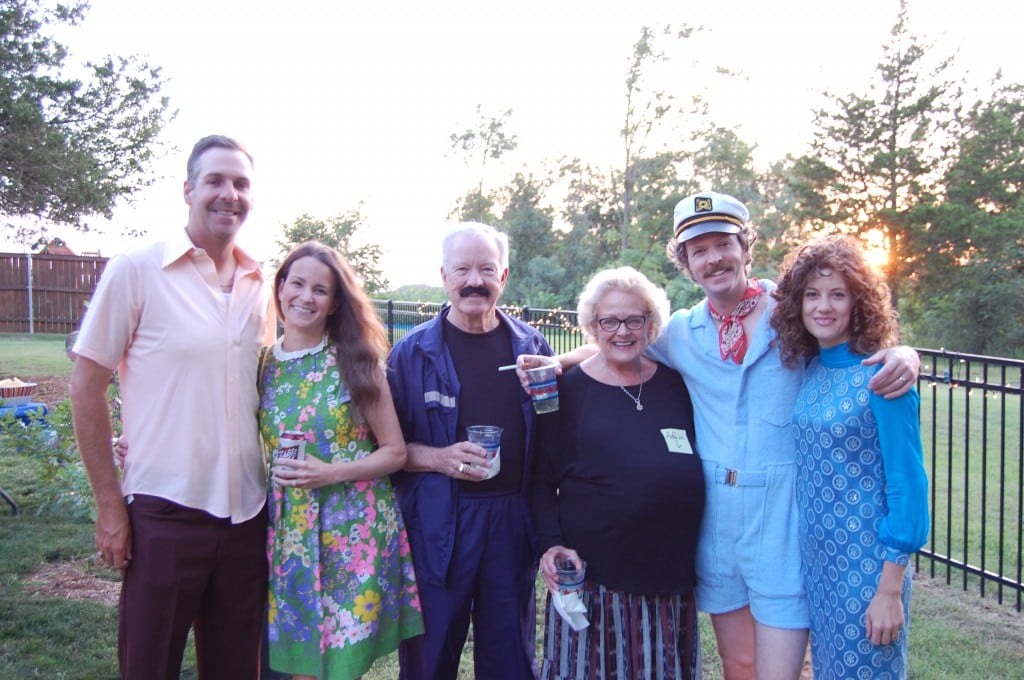 Happy birthday Dear Husband. You're a keeper…with or without the mustache.
Related Posts via Categories